A key figure in a 2020 Chicago riot that triggered mass looting and led to the injuries of 13 cops is going to prison.
On Tuesday, May 10, in Chicago, US District Judge Matthew F. Kennelly sentenced James Lamont Massey, 23, to 15 months behind bars and ordered him to pay $185,148 in restitution to a string of businesses in the Windy City's downtown and Near North Side plundered by the Illinois man and three of his pals in the early hours of Aug. 10, 2020.
"Anyone involved in destructive behavior in Chicago — such as rioting — should expect to be held accountable," John R. Lausch Jr., the US attorney for the Northern District of Illinois, said in a prepared statement released in the wake of Massey's sentencing.
Online rumors following the Aug. 9, 2020, shooting of Latrell Allen by Chicago officers sparked unrest throughout large portions of the city, with protesters assuming cops had gunned down an unarmed Black man in the South Side community of Englewood. In reality, authorities say they fired back at Allen after he attempted to murder police officers with a Smith & Wesson semi-automatic 9mm pistol.

In a statement emailed to Coffee or Die Magazine, Massey's criminal defense attorney, Ilia Usharovich, said the judge's sentence was fair, federal prosecutors did a "great job" on behalf of the government, and the defendant "really regrets this situation and is ready to begin to repay the restitution, complete the rest of his sentence, and foster his family and child's development and protest for injustice instead of rioting."
Massey's 1-year-old son, De'nouri, is living in Indiana with a relative because authorities revoked the defendant's $7,500 unsecured bond while he was awaiting trial following his purchase of a firearm.
In a letter written from Chicago's Metropolitan Correctional Center to Judge Kennelly, Massey said his nine months of incarceration already had delivered "a hard dose of reality."
"I had to face my errors and the way of thinking that brought me here," he continued. "I acted in such a immature way. I was upset with many things in life. Being black should not be a burden or feeling that things are not fair because I am on the wrong end. I allowed that mentality to guide me. I simply ran with the mob and used real reasons as an excuse and caused so much harm. Having to reflect on this I simply feel stupid in having disappointed so many."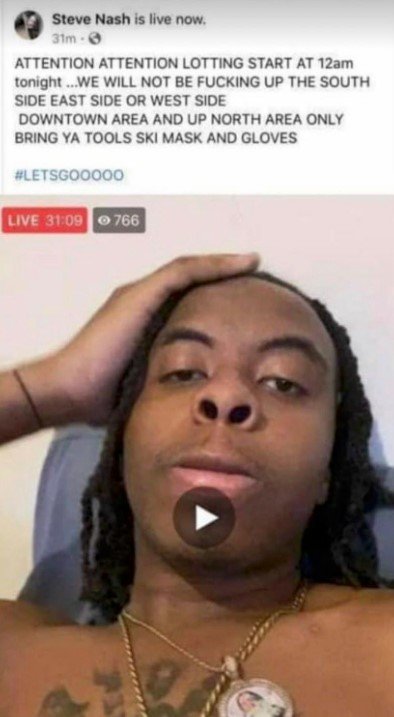 In a plea deal with federal prosecutors inked on Feb. 15, Massey confessed to using his cell phone on Aug. 9, 2020, to alert scores of Facebook followers to join him in looting portions of downtown and the "up north area," urging them to "bring ya tools ski mask and gloves."
A concerned reader later sent a screenshot to the Chicago Police Department and investigators traced it to Massey's account. Mugshots from his three previous arrests mirrored his face on the live Facebook message, too.
From there, FBI agents began piecing together what happened in the hours that straddled Aug. 9 and Aug. 10, 2020.
They soon found other Facebook messages from Massey directing his followers to meet in the 6300 block of South Racine Avenue and bragging that he planned on "hitting phone store." Shortly before midnight on Aug. 9, he told a group, "Let's get ready to steal bitch."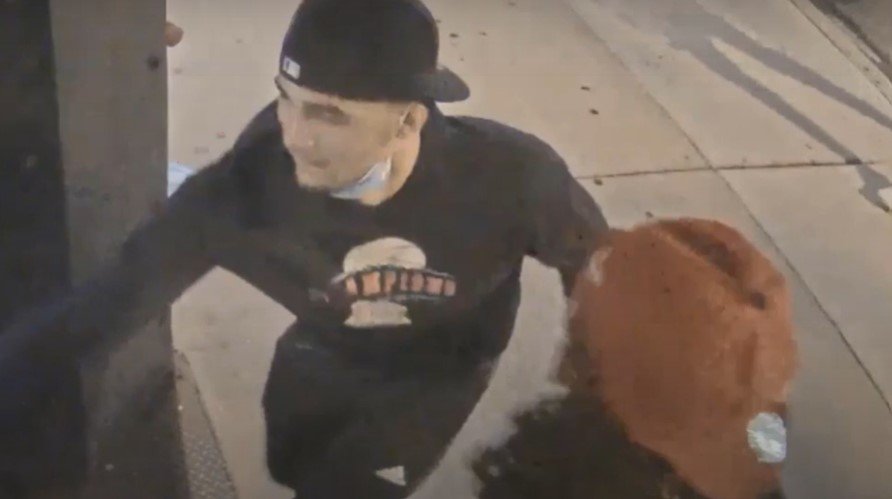 The FBI's probe was made easier by Massey's decision to broadcast on Facebook portions of the evening, including his statement that he "Fittin to go fuck them up. I ain't missin out. I am ready to steal."
Other messages described a caravan of cars trailing his Nissan automobile before his team kicked off the looting at a marijuana dispensary at 923 W. Weed St. around 1 a.m. on Aug. 10, 2020.
Surveillance footage recovered by the FBI appeared to show Massey acting as a lookout while others used bricks, a tire jack, and a hammer to break into the business and remove boxes. A security guard later told investigators that looters left with laptops, computers, and merchandise.

Within 25 minutes, the group had broken into another store at 800 Michigan Ave., ripping coats from the racks.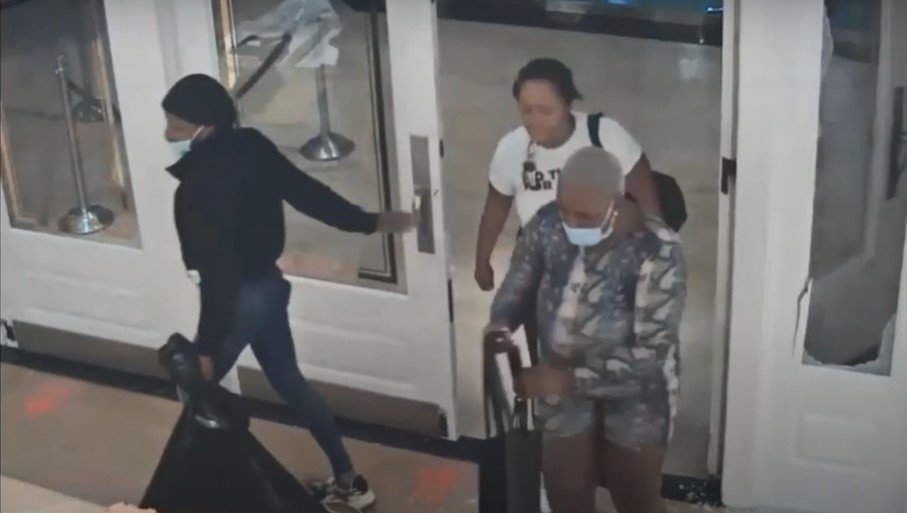 Shortly before dawn, another surveillance camera captured Massey and others taking bottles out of a heavily damaged store at 730 S. Clark Street.
On Facebook Live, Massey wrote he was laughing. "Fuck dem," he typed. "Freedom of speech." He later urged his followers to delete their social media messages before the cops found them.
Police footage from around 5:44 a.m. that day also put Massey at a cellular telephone store at 301 W. Washington St. shortly before it was looted.
"Inciting riots and other unlawful activity are both irresponsible and reckless, and the FBI will continue to work tirelessly with police and prosecutorial partners to ensure public safety is not compromised," Emmerson Buie Jr., special agent in charge of the Chicago Field Office of the FBI, said in a prepared statement released Tuesday.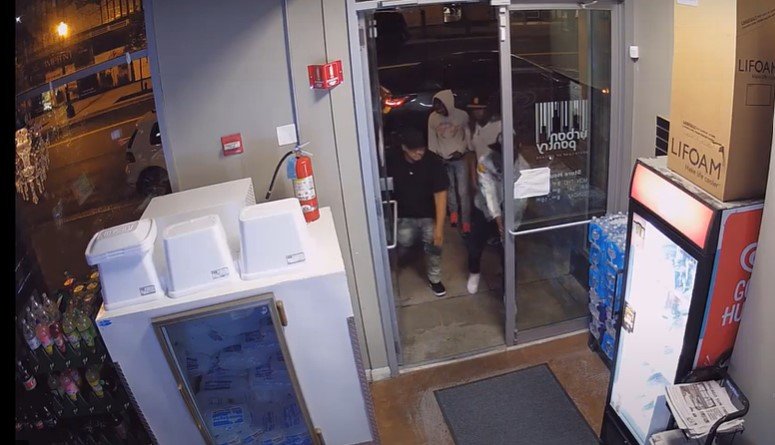 The judge could've slapped Massey with a stiffer sentence. The defendant faced a maximum penalty of five years behind bars, three years of supervised release after he exited prison, and a $250,000 fine.
But court filings revealed that only one of the four shop owners gave investigators an inventory of losses tied to the 2020 looting. Despite his Facebook postings suggesting a large number of protesters joined Massey downtown, investigators could only prove three others accompanied him, and harsher sentences are reserved for organizers who draw more than five participants.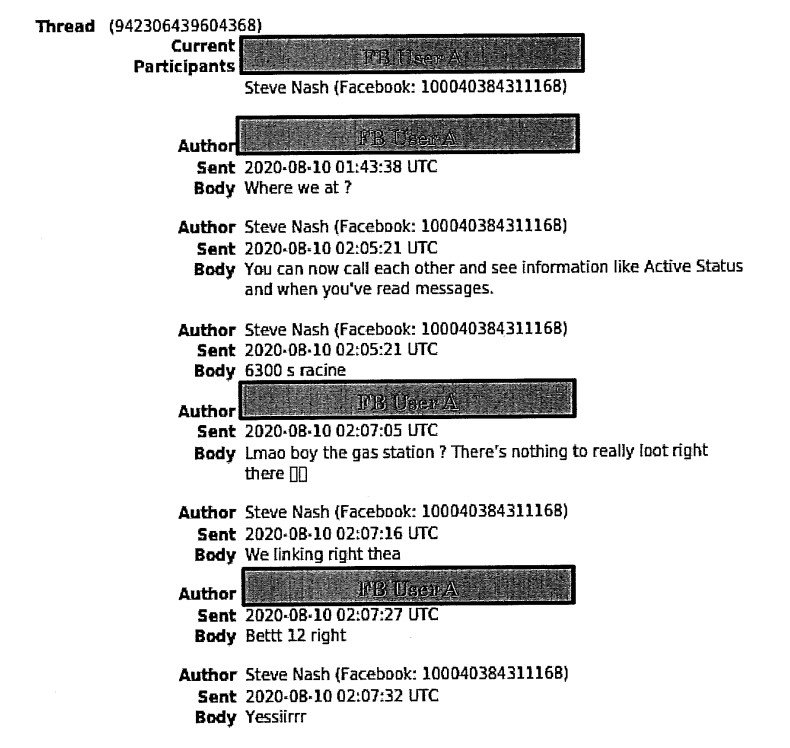 While in pretrial confinement, Massey also suffered a fractured jaw and he lost weight from his liquid diet, a medical calamity that his legal team asked the judge to consider when drafting the sentence.
In his jailhouse letter to the judge, Massey said he learned a lesson from fellow inmates that he pledged to adopt when he leaves prison.
"Some guys were talking about how much they loved their families, kids and wives," Massey said. "The common answer I heard was that they would die for them and what one person said 'We all die, dying is easy but to live for them is love.' I choose to live for them and make it a good life."
Read Next: Prison for Man Who Illegally Trapped Thousands of Turtles for Chinese Pet Trade