The son of martial arts legend and Ultimate Fighting Championship Hall of Famer Royce Gracie just enlisted in the United States Army with the hopes of becoming a member of the elite 75th Ranger Regiment.
Maj. Miguel Diaz administered the oath of enlistment to 19-year-old Kheydon Gracie, who swore into the Army in front of his family Sept. 22 in Huntington Park, California, according to an Army Facebook post.
Kheydon is son of legendary fighter Royce Gracie, who was among the inaugural class of fighters inducted into the UFC Hall of Fame in 2003.
The Gracie family is famous for developing Brazilian jiujitsu in the early 1900s.
Royce Gracie moved to the US from Rio de Janeiro as a teenager and made his mark on the mixed martial arts world. In 1993, he won the first ever Ultimate Fighting Championship in Denver at a time before participants were divided in weight classes and most of his opponents outweighed him by 50 pounds or more. He went on to win UFC 2 and UFC 4. He fought to a draw with longtime rival Ken Shamrock in the Superfight Championship rematch at UFC 5. He also shares the record for the longest MMA match in history, going 90 minutes against Kazushi Sakuraba in 2000 at the Tokyo Dome.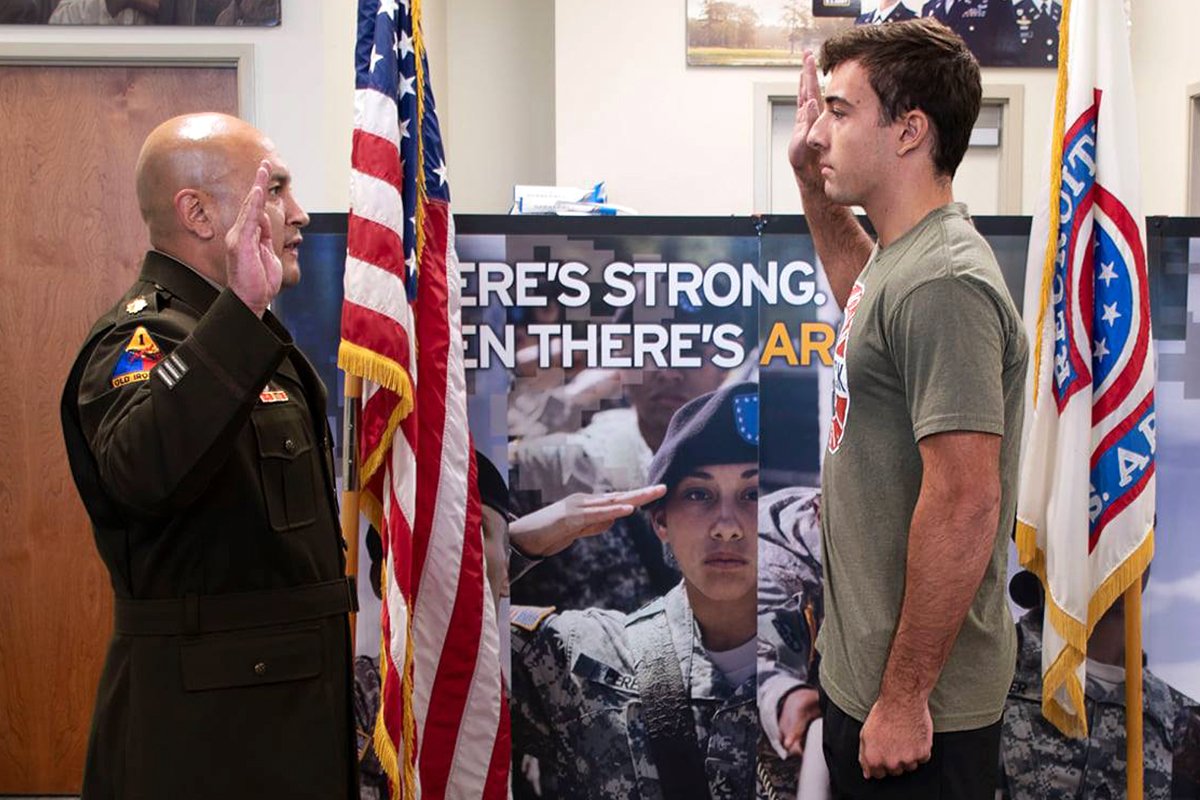 Brazilian jiujitsu is now one of the most popular fighting styles on the planet and is heavily incorporated into the Modern Army Combatives Program. A historical outline of the program on the Army's website describes how the 75th Ranger Regiment selected Gracie jiujitsu as the foundational martial art for the program that was ultimately adopted by the Army.
Royce Gracie has taught martial arts seminars to Army Rangers, Navy SEALS, and law enforcement. Last spring, he also attended Black Rifle Coffee Company's Veteran Adaptive Athlete Shoot, where he sharpened his archery skills.
On an Instagram video he shared of his son's oath of enlistment, Royce wrote, "What a special day, I'm a proud father."
Kheydon Gracie enlisted on a Ranger contract, meaning, if all goes well, after his initial entry training, he'll move on to the Ranger Assessment and Selection Program — the grueling eight-week course that all Rangers must pass before earning a spot at the 75th Ranger Regiment.
Kheydon leaves for basic training at Fort Benning, Georgia, later this month, an Army spokesperson told Coffee or Die Magazine.
Read Next: