Kimberly Ann Potter, the ex-cop who mistook her pistol for a Taser during a Minnesota traffic stop and shot an unarmed Black man to death, will walk out of prison in less than 15 months.
On Friday, Feb. 18, Minnesota 4th Judicial District Judge Regina M. Chu sentenced the former Brooklyn Center Police Department officer to 16 months behind bars, eight months of supervised release, and a $1,000 fine.
Potter, 49, gets credit for the 58 days she's spent in Minnesota's women's prison at Shakopee since a jury convicted her on first- and second-degree manslaughter charges tied to the April 11, 2021, death of 20-year-old Daunte Demetrius Wright outside Minneapolis.
It all adds up to two years, but Potter had faced up to 15 years in prison and a $30,000 fine on the most serious manslaughter charge. The state's sentencing guidelines recommended seven years of incarceration, but Chu told the courtroom audience Friday that was too harsh for "a tragic mistake."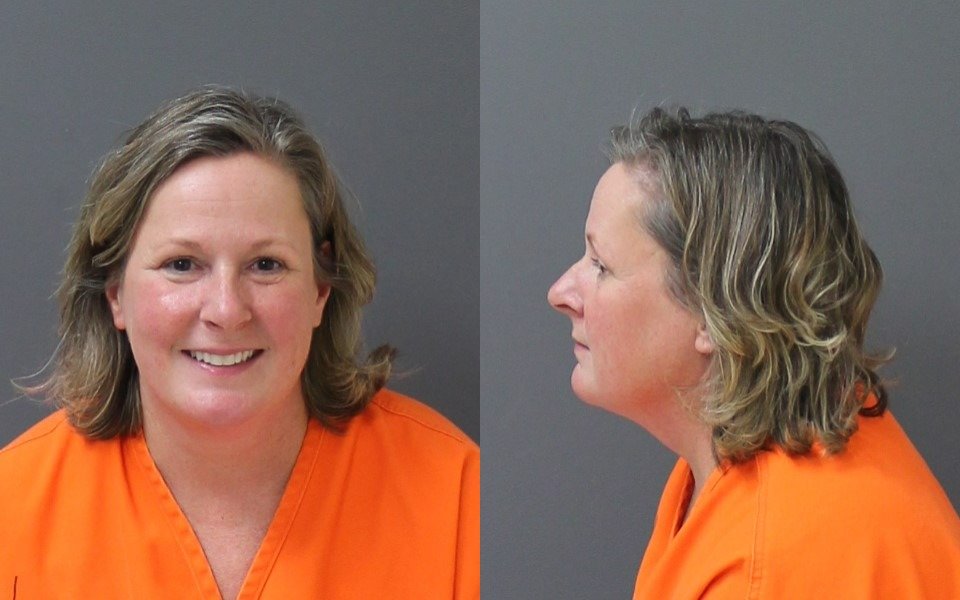 Wright family attorney Ben Crump disagreed, saying in a prepared statement that Chu's sentencing left the slain man's relatives "completely stunned."
"While there is a small sense of justice because she will serve nominal time, the family is also deeply disappointed there was not a greater level of accountability," Crump added.
In her address to the courtroom audience, Chu defended a sentence lighter than the guidelines called for, saying it was "a highly unusual case" involving a defendant who wasn't a danger to society, didn't require supervised rehabilitation, and wouldn't re-offend.
"The fact that she never intended to draw her firearm makes this case less serious than other cases," Chu said, adding that a "chaotic, tense, and rapidly evolving" traffic stop forced Potter to "make a split-second judgment."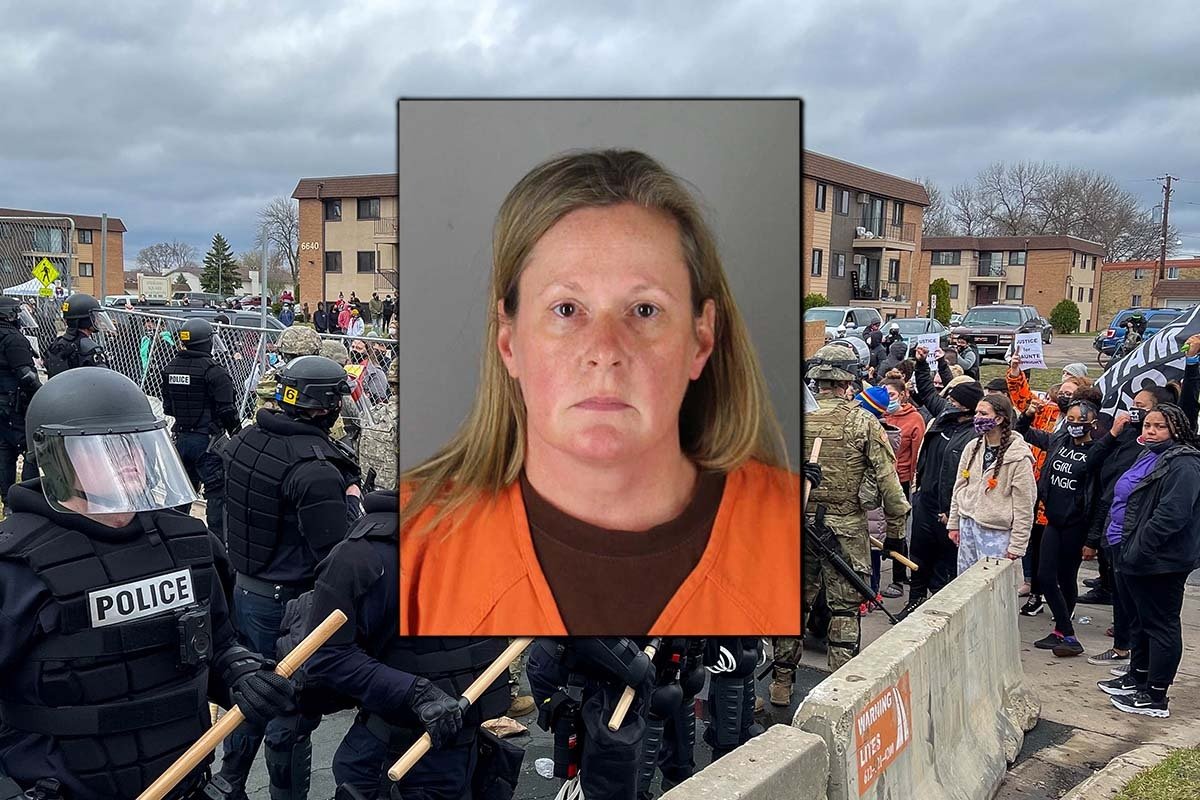 Potter pulled over Wright's vehicle on April 11 largely as a training exercise because she had a new officer riding with her. After authorities realized Wright was wanted on a warrant for a firearms violation, Brooklyn Center Police Patrol Sgt. Mychal Johnson attempted to handcuff him.
Wright broke free, hopped back into his vehicle, and tried to flee the scene. A 26-year veteran of law enforcement, Potter drew her pistol and yelled, "Taser! Taser! Taser!" before firing a single shot at Wright's chest, mortally wounding him.
Footage released by authorities caught her telling another officer, "Holy shit! I just shot him!"
During her sentencing hearing, Potter tearfully apologized to the slain motorist's mother, who was sitting in the courtroom.
"Katie, I understand a mother's love," the ex-cop said. "I'm sorry I broke your heart."
Chu told the courtroom audience that Potter was "reckless" with a firearm, but the ex-officer bore no "personal animosity" toward Daunte Wright and was trying to make a lawful arrest.
Acknowledging that critics will question the severity of Potter's sentence, Chu said her decision shouldn't "in any way diminish Daunte Wright's life."
"His life mattered," Chu continued. "And to those who disagree, and think a longer prison sentence is appropriate, as difficult as it may be, please try to empathize with Miss Potter's situation. As President Barack Obama once said, 'Learning to stand in somebody else's shoes, to see through their eyes, that's how peace begins. And it's up to you to make that happen. Empathy is a quality of character that can change the world.'
"Officer Kimberly Potter was trying to do the right thing. Of all the jobs in public service, police officers have the most difficult one. They must make snap decisions under tense, evolving, and ever-changing circumstances. They risk their lives every single day."
After Friday's sentencing hearing, Katie Wright, Daunte Wright's mother, told reporters that Chu had seemed emotionless when listening to Katie Wright's victim impact statement about her son's killing, but had nearly cried when meting out punishment to Potter.
"Today, the justice system murdered him all over again," Katie Wright said.
Read Next: