It wasn't the way he wanted to go out, but on Friday, Oct. 15, Trooper Robert LaMay took to social media to quit the Washington State Patrol, pausing only to decry Gov. Jay Inslee's COVID-19 vaccine mandates and to tell him to "kiss my ass."
"At the end, I was so pissed, I just let it fly," LaMay told Coffee or Die Magazine Wednesday after his viral video notched more than 2 million views on YouTube, TikTok, and other platforms. "I was so freaking done."
After his wife, Teresa, quit taping on the phone camera, he sat in his patrol car. It was parked in their Yakima County driveway. She stood outside the cruiser, near him. They sobbed together into the night.
On Monday, the 22-year veteran of the department watched as Inslee permanently booted 127 state employees — including 60 troopers, six sergeants, and a captain at the police agency.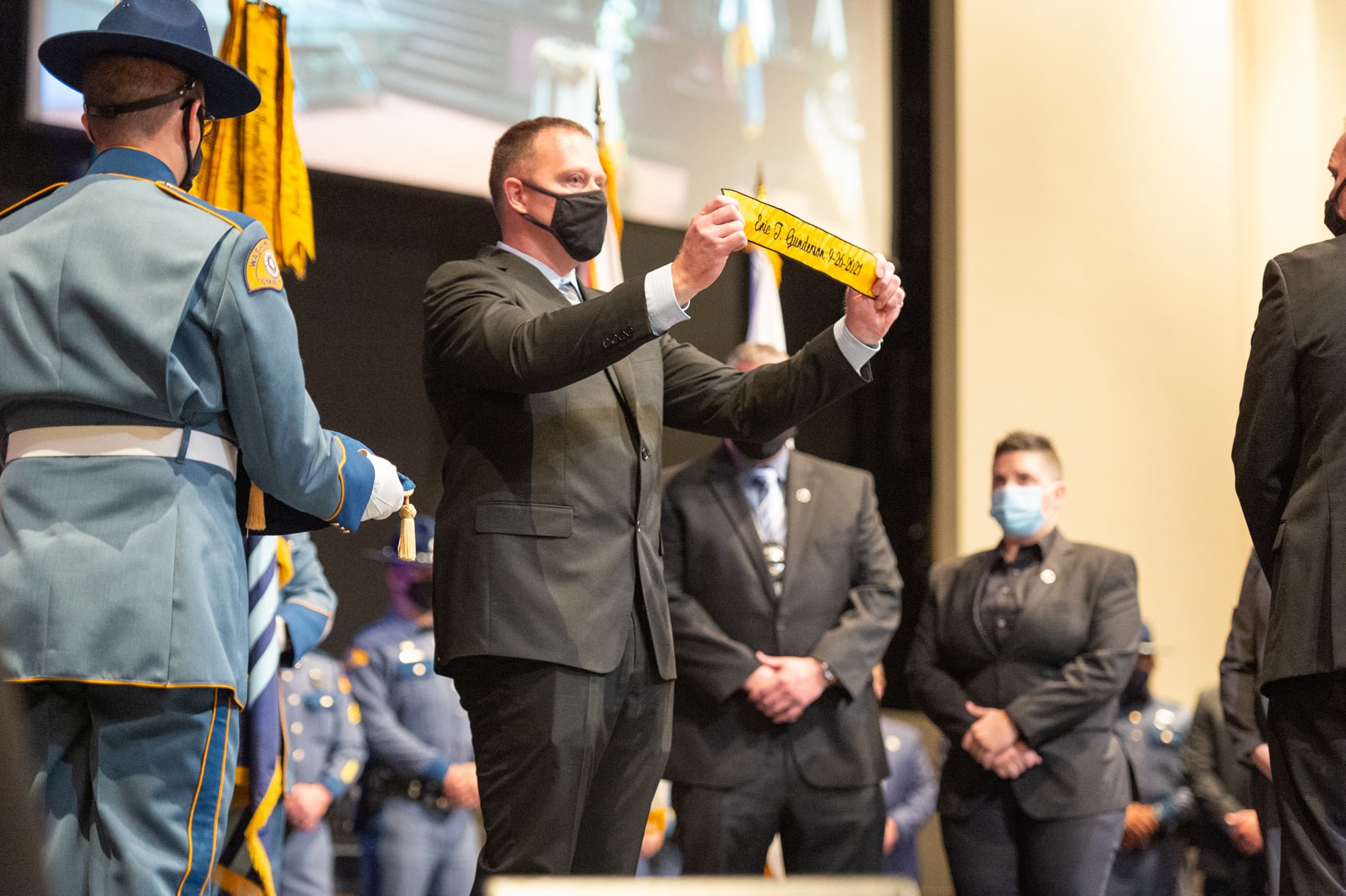 They'd run afoul of the governor's emergency order mandating personnel either show proof they got the vaccine or garner an exemption to the policy.
They retired, resigned, or took pink slips. Officials said a few others who'd wangled exemptions couldn't be accommodated in new jobs, so they had to go, too.
COVID-19 has killed nearly 720,000 Americans since early 2020, including Washington State Patrol Trooper Detective Eric Gunderson. He died Sept. 26 after a lengthy hospitalization.
To LaMay, the governor's mandate backed him into a moral corner. As a Christian, he refused to get a vaccine that relied on aborted fetal cell lines. The cell lines, collected decades ago, were used to test two COVID-19 vaccines during their development. Johnson & Johnson also used laboratory-grown cell lines to produce its shot.
"At the end of the day, I think that's where God wants me, is to be here, fighting this," LaMay said.
On Tuesday, Washington State Patrol Chief John R. Batiste extended a hearty thanks to those who departed his agency, adding in a written statement that LaMay and the others "will forever have our respect for your courage and your commitment in all you have done on behalf of the agency."
But Batiste also pointed to more than 2,000 personnel who got the vaccine or found accommodations to stay at his agency.
"We have the responsibilities of the agency to carry forward and I am not going to ask you to do more with less," he said. "We shall do our very best to keep our remaining staff from becoming overburdened by these temporary losses. We must now turn our attention to making sure we deploy our resources in a manner that continues to keep our roadways safe and meets the other core law enforcement responsibilities this agency has met with honor for over 100 years."
Washington State Patrol spokesperson Chris Loftis told Coffee or Die the loss of LaMay and other troopers over the vaccination mandates — about 5% of the workforce — is just one of many staffing problems bedeviling his agency.
[ig_post url="https://twitter.com/BlueWalkPoconos/status/1449869987074691073″ /]
He pointed to ongoing protests urging police reforms nationwide, including the "defund" movement, the Jan. 6 riot in Washington, DC, and "anti-law-enforcement rhetoric" that have combined to make it a "tough time to be in law enforcement for many."
What bugged LaMay the most was the notion from his agency's brass that unvaccinated troopers couldn't do their jobs safely among Washington's citizenry. He said the troopers worked 18 months without wearing masks, and everyone had seemed fine with that.
LaMay now works as a traffic flagger, dividing his time between Seattle and Bellevue. He often drives more than two hours to get to a gig. To rest, he'll sleep in his car. He lost his medical insurance.
But he's a survivor. He walked away from four car wrecks. He recovered from spinal and neck injuries. His lower back is fused. He's rated 7% disabled because of a bad shoulder.
"And I'm still out doing the job, doing what I've got to do," LeMay said.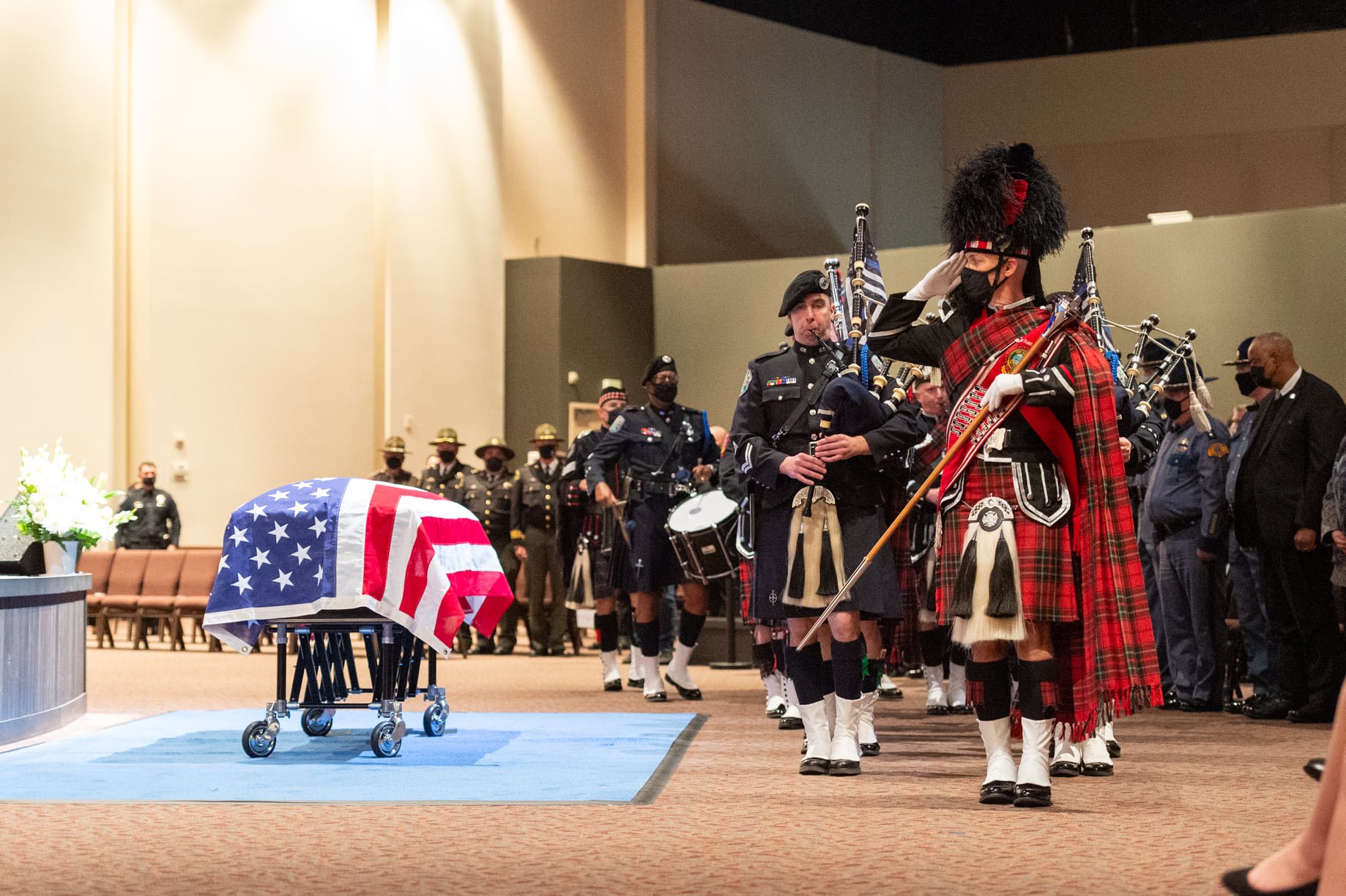 He told Coffee or Die he's also moonlighting as a resource to help other unvaccinated troopers, including those who now might exit Washington.
"Some of these guys are brand new troopers with brand new babies and brand new mortgages, and they have nothing else to go to," LaMay said. "Even now, I'm trying to get jobs for everybody now. I've gotten so many job offers and so many gracious people that we're putting together a site where I can actually direct those people to the site so troops can figure out where they want to go in this country."
Batiste emailed a very different message to all of Washington's troopers on Monday.
"Covid is a killer and the state is taking action intended to improve public safety," Batiste said in his statement. "I thank you for staying on post and staying in service to this state and agency. Better days are ahead. Believe that and know I believe in you."
Read More: Navy Prepares To Discharge Sailors Who Don't Get COVID-19 Vaccine