KYIV, Ukraine — Kurdish Peshmerga forces repelled two attacks by Iran's Islamic Revolutionary Guard Corps troops along the Iraq-Iran border last week, underscoring a long-simmering resistance movement by Iranian Kurdish groups, operating from redoubts inside Iraqi Kurdistan, against Tehran's theocratic regime.
Kurdish Iranian leaders say this uptick in hostilities reflects how U.S. economic sanctions on Iran have put Tehran under pressure, spurring the mullahs to strike out against perceived threats to their authority.
"Right now the Iranian regime has taken a severe blow, so attacks and aggression are expected from Iran's regime, and we, as opposition against the Iranian regime, will be a target," said Saro Husaini, a Peshmerga member of the Organization of Iranian Kurdistan Struggle, an armed Kurdish Iranian opposition group based in Iraqi Kurdistan.
The Central Command of Kurdistan's Peshmerga Forces said that on June 24 "heavy clashes" occurred between Kurdish units and elements of Iran's Islamic Revolutionary Guards Corps. The fighting reportedly took place near Halgurd Mountain, Iraq's second highest peak, located on the border between northern Iraq's autonomous Iraqi Kurdistan region and Iran.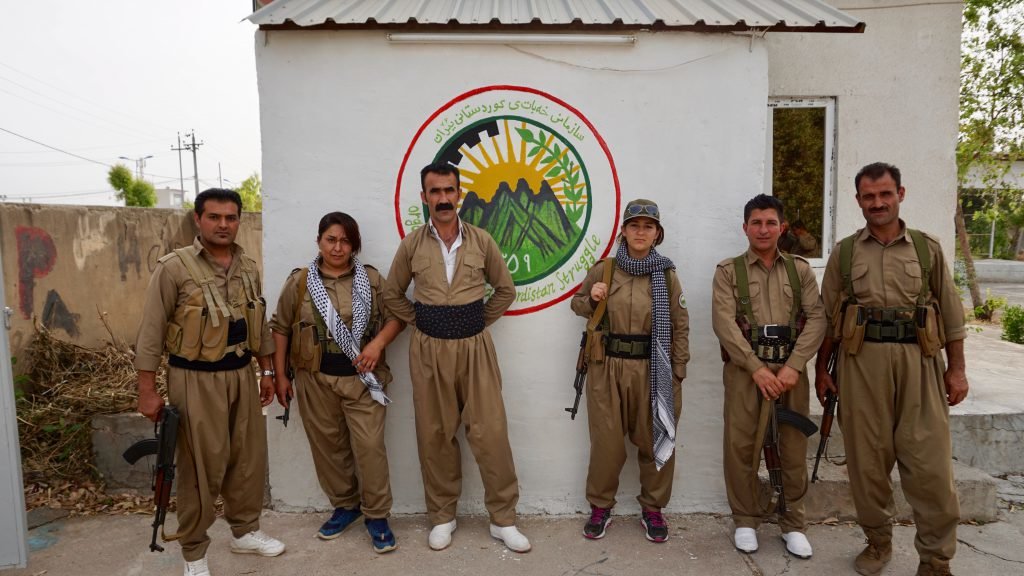 According to an official statement by Iraq's Kurdistan Regional Government, as well as the accounts of Kurdish Iranian resistance leaders who spoke with Coffee or Die, Iranian forces attacked mountain outposts belonging to the Democratic Party of Iranian Kurdistan, or PDKI, and the Komala Party of Iranian Kurdistan, which are both armed Kurdish Iranian opposition groups based in Iraqi Kurdistan.
"The Peshmerga forces from the PDKI attacked Iranian forces, and the clashes lasted several hours," Qendil Serberz, a Peshmerga member of the PDKI, told Coffee or Die in an interview.
Peshmerga forces reportedly observed Iranian forces crossing the mountains prior to the June 24 assault and were able to repel the attack without taking casualties.
"[Iran's Islamic Revolutionary Guard Corps] commanders threatened the Kurdish parties, including the Komala Party of Iranian Kurdistan, which has part of its forces along the border," said Kako Alyar, head of the Central Committee Secretariat of the Komala Party of Iranian Kurdistan.
"There were some rocket attacks, but fortunately none of our soldiers were injured or killed," Alyar told Coffee or Die.
"The Iranian forces had to retreat to their bases in Iranian Kurdistan," Serberz said. "Wounded soldiers from the Iranian side were reported in Piranshahr hospital, but the PDKI declared their forces managed to beat the Iranian forces without suffering any losses."
Piranshahr is an Iranian city near the border with Iraq. Information about Iranian casualties could not be independently confirmed by Coffee or Die. The Kurds reported no casualties.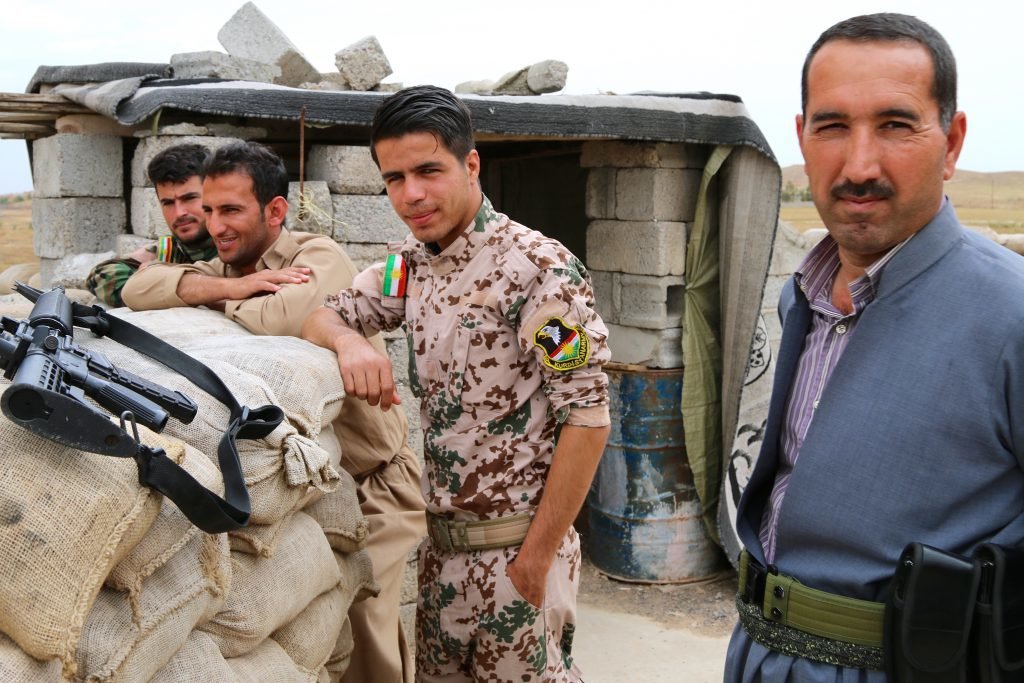 'Social Collapse'
On June 23, Kurdish forces reportedly clashed with Iranian forces at a separate location on the mountainous Iraq-Iran border, near the city of Urmia in Iran. Kurdish Peshmerga representatives claimed three Iranian soldiers died in that day's skirmish, although those numbers cannot be independently verified.
Kurdish officials say last week's skirmishes reflect a broader uptick in armed confrontations between Kurdish fighters and Iranian troops along the Iran-Iraq border.
"Iran is trying to cross into Iraqi Kurdistan to first defeat the Kurdish PDKI, and Komala, and later to crack down on Iraqi Kurdistan's self-government," Serberz said.
Alyar, of the Komala Party of Iranian Kurdistan, told Coffee or Die that U.S. sanctions have brought Iran to the brink of "social collapse," spurring Tehran to be more aggressive against forces — like the Kurdish Iranian parties based in Iraqi Kurdistan — that challenge the regime's legitimacy.
"The economic sanctions have made their mark, and people from inside the regime talk about social collapse, so the aggressive actions can be seen as a result of the regime's current situation," Alyar said.
The Komala Party of Iranian Kurdistan abandoned direct military confrontation with Tehran's forces in 1995. Yet mortar and rocket attacks from Iran still frequently target the group's headquarters near Sulaymaniyah in Iraqi Kurdistan.
Today, with about 1,000 Peshmerga fighters based in Iraq, the armed opposition group simultaneously maintains sleeper cells throughout Iran, Alyar said. Those sleeper cells comprise "tens of thousands of covert operatives" ready for immediate action to help topple the government in Tehran, Alyar said.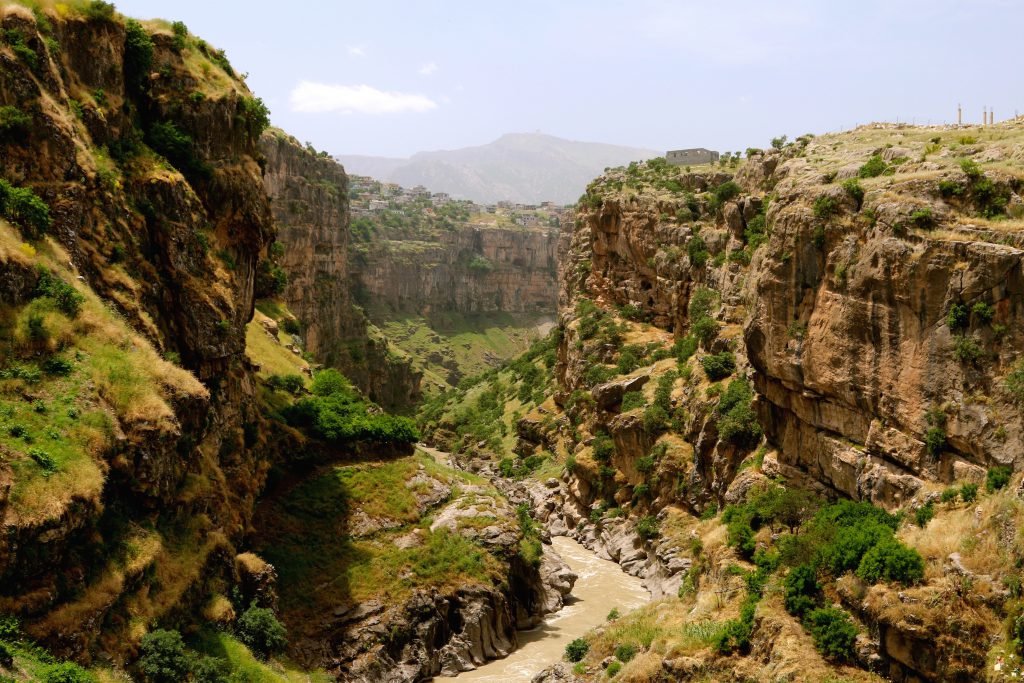 'One Who Faces Death'
Estimates vary, but about 7 million Kurds currently live in Iran, predominantly within a swath of northwestern territory called Rojhelat, which comprises about 10 percent of the country's overall landmass. Kurds from this region describe a police state in which Iran's Islamist regime has enforced draconian measures to stifle a long-simmering Kurdish rights movement.
According to Kurdish leaders, the Iranian troops involved in last week's skirmishes originated from the Iranian city of Piranshahr, which is about 3 miles from the border with Iraqi Kurdistan and is within the Rojhelat region.
The Peshmerga are a volunteer Kurdish fighting force that represents an ancient warrior tradition that predates Alexander the Great. In Kurdish, the word Peshmerga roughly translates to "one who faces death."
The Kurds proved stalwart American allies against the regime of Iraqi dictator Saddam Hussein. That alliance paved the way for creation of an autonomous Iraqi Kurdistan in northern Iraq — a self-governing enclave with its own government, budget, military forces, and immigration laws.
The overarching goal of the Iraq-based Kurdish Iranian opposition groups is to carve out an autonomous Iranian Kurdistan territory on par with what the Kurds have achieved in Iraq. Over the years, however, that goal has morphed into the larger aspiration of bringing down the entire Iranian regime. With that end in mind, many Kurdish Iranian fighters say their interests are squarely aligned with those of the United States.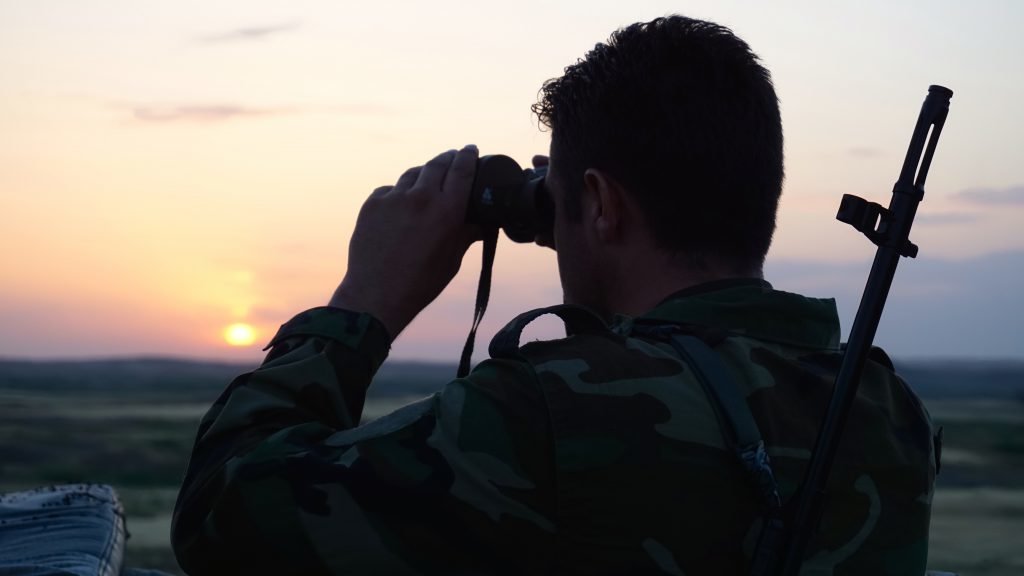 "The Kurdistani political parties consider themselves as allies for America and the Western world — for standing against the danger of the Iranian regime for the entire world," said Husaini, of the Organization of Iranian Kurdistan Struggle.
He added: "Kurds currently and in the future could be an important ally for the USA. We see America's pressure on the Iranian regime as a positive policy. And we believe that America will eventually need to use forces and fight against the current Iranian regime, and the Kurds will stand by the USA for that goal."
Killing Soleimani
Following the 1979 Iranian revolution, Ayatollah Ruhollah Khomeini, then-head of the newly installed Shia theocracy, declared war against the Kurdish people, who are mainly Sunni, because of their demands for democracy and an autonomous Iranian Kurdistan.
Iran's Kurds fought back from neighboring northern Iraq, forming a collection of armed opposition groups. For decades, these groups have sent their Peshmerga fighters over the mountainous border into Iran to wage an on-again, off-again guerrilla war against Tehran's forces.
These parties still send small groups across the Zagros Mountains into Iran to maintain contact with an underground network of sleeper cells and operatives poised to support a countrywide uprising. These units sometimes engage in skirmishes with Iranian forces in the mountainous border region.
"The Peshmergas of the Organization of Iranian Kurdistan Struggle are ready and prepared for war, and they can quickly implement their duties, and we definitely have powerful, hidden, and secret forces who are very active and leading protests inside [Iran]," Husaini said.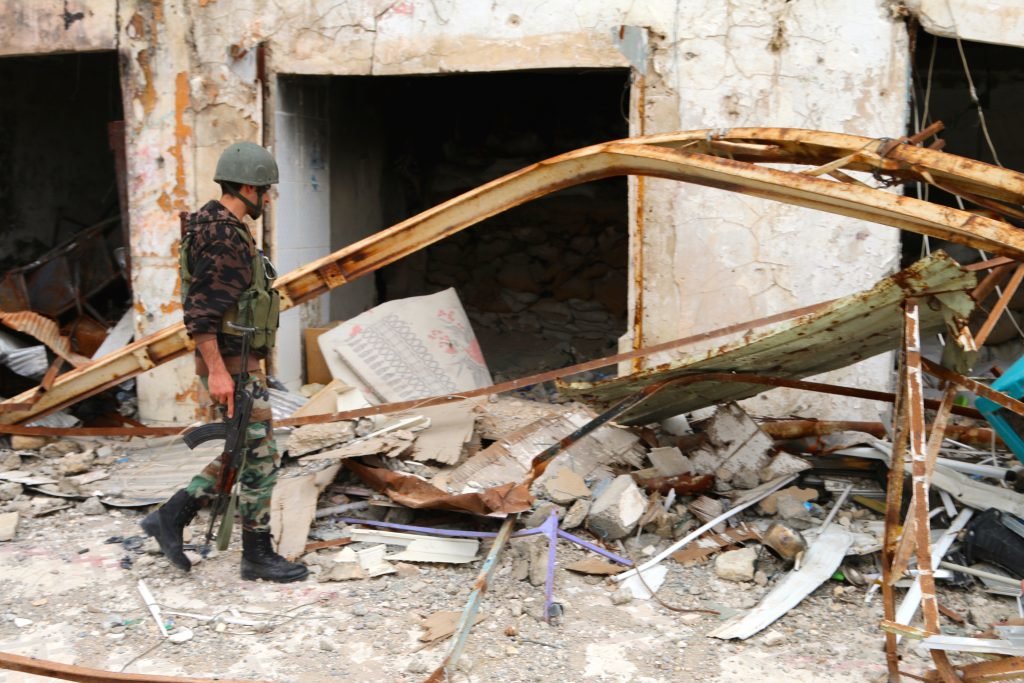 A tit-for-tat escalatory cycle between Iran and the U.S. this year had Iran's Kurdish opposition groups preparing for war. In the closing days of 2019, Iran's proxy militants in Iraq attacked a U.S. military base in Iraq, killing an American contractor. Following a retaliatory U.S. airstrike, Iran-backed protesters stormed the U.S. Embassy in Baghdad.
In response, President Donald Trump authorized a targeted drone airstrike on January 3 that killed Qassim Soleimani, commander since 1998 of Iran's Quds Force, the unit of the Islamic Revolutionary Guard Corps that conducts military and spy operations outside Iran.
Today, the Kurds believe that increased tensions between the U.S. and Iran will likely would spur Tehran to retaliate against the opposition groups based in Iraqi Kurdistan. The Kurdish Iranian opposition groups also see a potential conflict between the U.S. and Iran as an opportunity for them to capitalize on mounting anti-regime sentiment inside Iran, which, they say, is due to the economic impact of U.S. sanctions as well as the coronavirus pandemic.
"We hope that this regime will be changed and a democratic government will come to power and that change will be done by people with a revolution, and by widespread protests against the regime," Husaini told Coffee or Die. "But for sure, if the USA goes to war with Iran, we will not stand still and we will fight for the rights of the people of Kurdistan and for the end of the current regime in Iran."
Kurdish Iranian opposition groups already face the constant threat of attack from Iran's Islamic Revolutionary Guard Corps, as well as from Tehran's proxy militias, which operate with relative impunity inside Iraq. In addition to assassination plots, Iranian forces frequently launch mortars and rockets at Kurdish Iranian enclaves. Iran has even launched missiles from its territory into Iraq to target Kurdish opposition groups.