KYIV, Ukraine — During a political rally on Kyiv's central square, the Maidan, on the evening of Wednesday, Dec. 1, a speaker took to the stage and proclaimed: "We will never capitulate to Putin."
A coalition of political groups opposed to Ukrainian President Volodymyr Zelenskyy organized Wednesday's gathering, which took place on the same stone-floored square where protesters gathered during the winter of 2013-2014 to overthrow the pro-Russian president, Viktor Yanukovych, and put their country on a pro-Western trajectory.
For more than an hour on Wednesday, a series of speakers called for the removal of several high-ranking members of Zelenskyy's administration. The protest, while primarily about internal Ukrainian politics, occurred under the shadow of a Russian military buildup comprising roughly 100,000 soldiers on Ukraine's borders, which many military experts and Western officials warn could be the precursor to a major military offensive in the coming weeks or months.
"This is a very scary time for our country," said Ivan Khomenko, 20, a university student who attended Wednesday's rally. "Yes, I think an invasion is possible. Why else would [Russian President Vladimir Putin] put so many soldiers on our border?"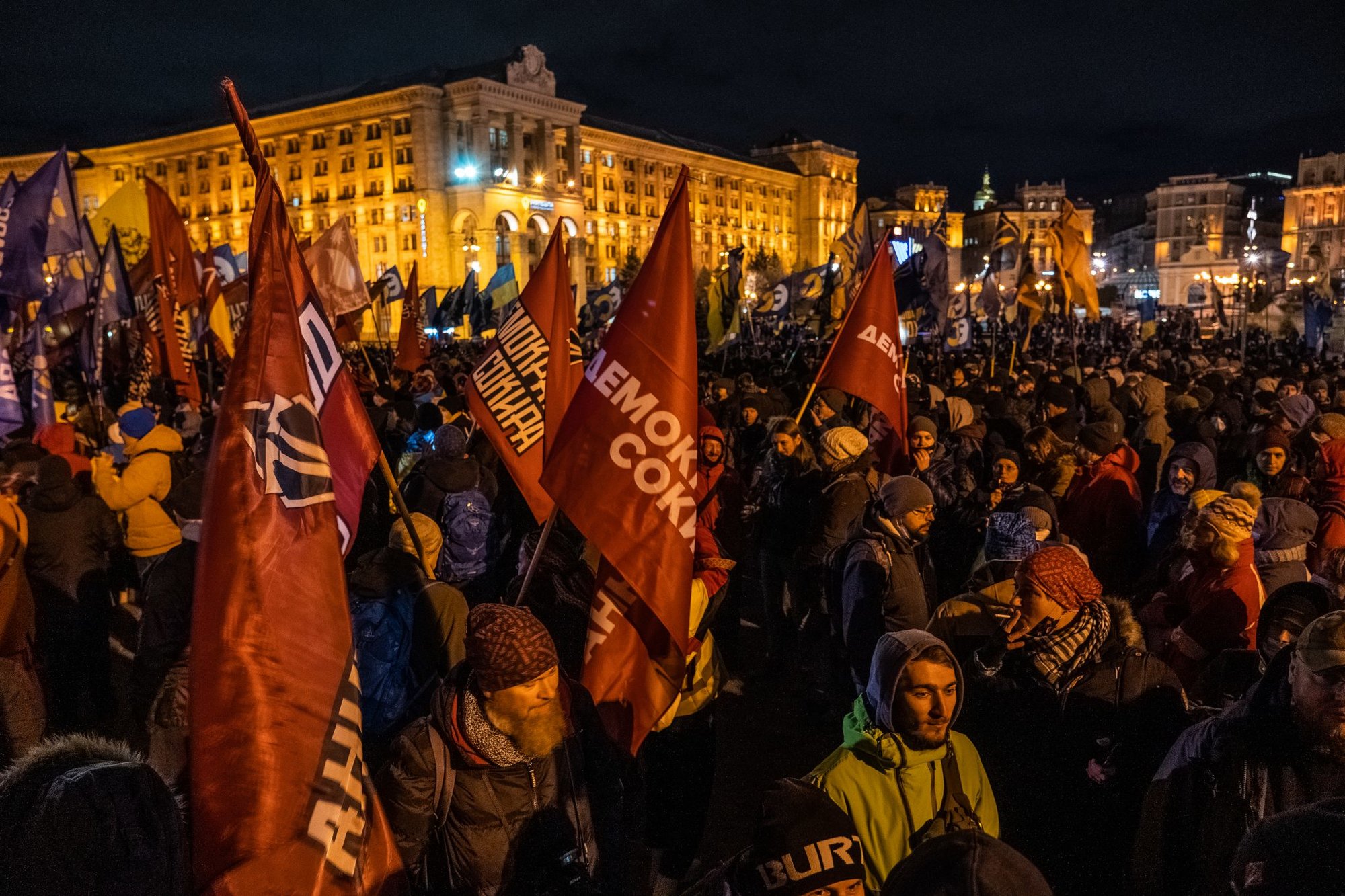 Wednesday was also the day that an alleged Russia-linked coup against Zelenskyy was supposed to take place, according to a warning the Ukrainian president issued during a Friday press conference. Ahead of several planned protests, as well as the allegedly planned coup, there was an increased police presence in central Kyiv on Wednesday.
As of this article's publication, there has been no attempt to overthrow Zelenskyy. However, other events are accelerating that have raised the risk of another Russian invasion.
On Thursday, Russia's Federal Security Service, or FSB, announced that its agents had arrested a Ukrainian citizen for allegedly trying to carry out a terrorist bombing in Russia on orders from Ukraine's military intelligence arm, the Chief Directorate of Intelligence of the Ministry of Defense of Ukraine, or GUR MOU.
"We have received evidence confirming the terrorist designs of Ukraine's military intelligence against facilities on our country's soil," the FSB announced Thursday, the Russian news site TASS reported.
The GUR MOU did not immediately respond to a request for comment regarding the FSB's announcement.
TASS reported that the Ukrainian detainee was a resident of Kyiv named Alexander Tsilyk. According to the FSB, Tsilyk was under orders from a commanding officer to detonate two handmade explosives inside Russia. The FSB's announcement adds more tension to an already volatile crisis teetering ever closer to a wider war.
"We are deeply concerned by evidence that Russia has made plans for further significant aggression against Ukraine," US Secretary of State Antony Blinken said Thursday in Stockholm.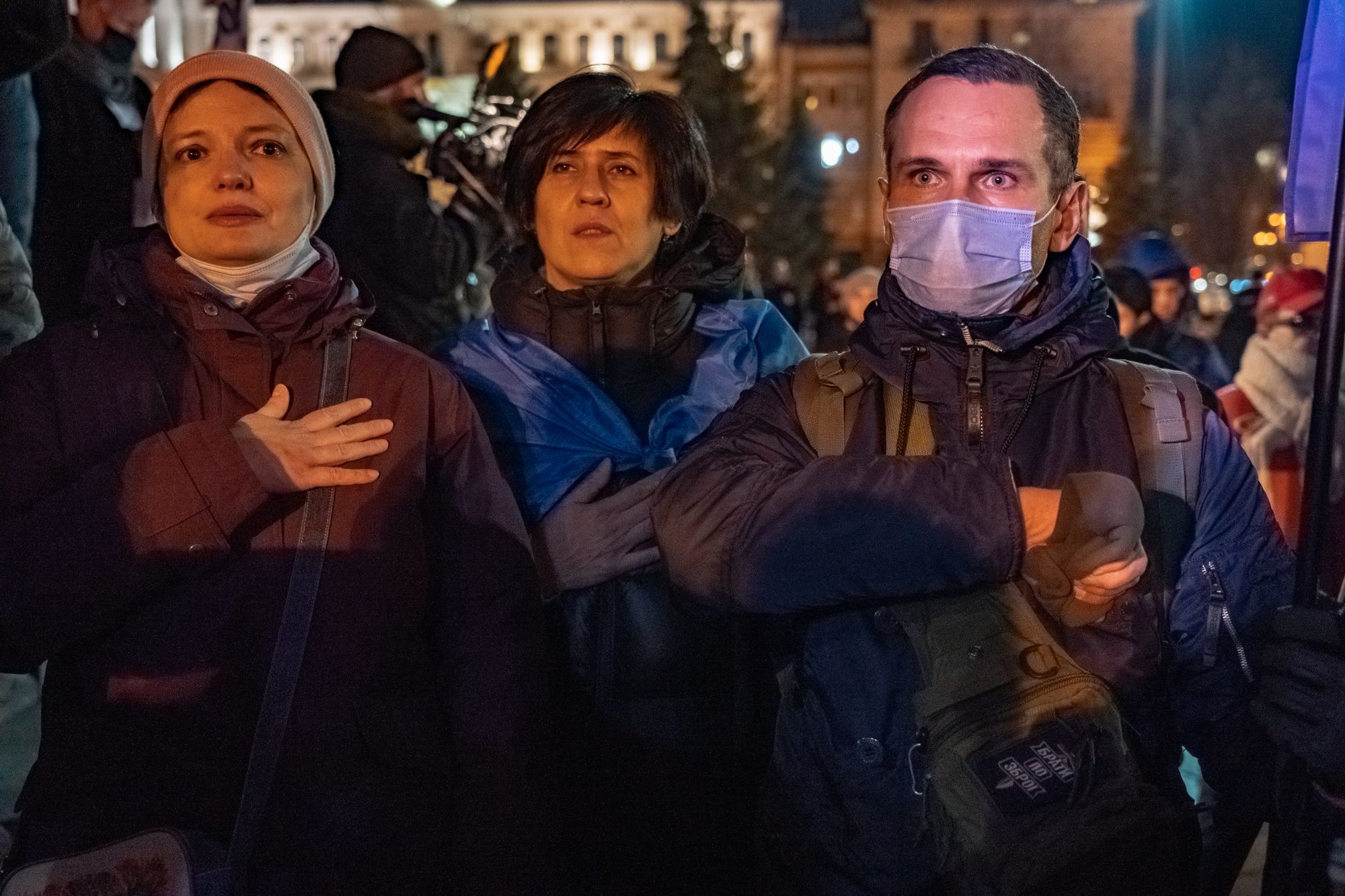 After Ukraine's 2014 pro-democratic revolution, Russia launched unconventional invasions of Ukraine's Crimean Peninsula and eastern Donbas region. Nearly eight years later, Crimea remains under Russian occupation, and a trench war still simmers in the Donbas. Even so, the Kremlin insists that it is not planning to invade Ukraine again.
"The movement of our armed forces on our own territory should be of no concern to anyone," Dmitry Peskov, the Kremlin's press secretary, told reporters Thursday in Moscow, according to multiple outlets.
Russia built up military forces along Ukraine's frontiers in April, raising alarm bells in Kyiv and Western capitals. While that crisis passed without a major attack, many Western officials and experts say the current buildup and reorganization of Russian military forces near Ukraine is more dangerous than the April crisis.
"It may well be that Russian troop movements in April were a 'boy who cried wolf' tactic to distract from an eventual offensive whose time has come," Aleksandra Tirziu, a nonresident senior fellow with the Atlantic Council, told Coffee or Die Magazine. "It's difficult to say when Russia will act, but in my view, it is a question of when and not if."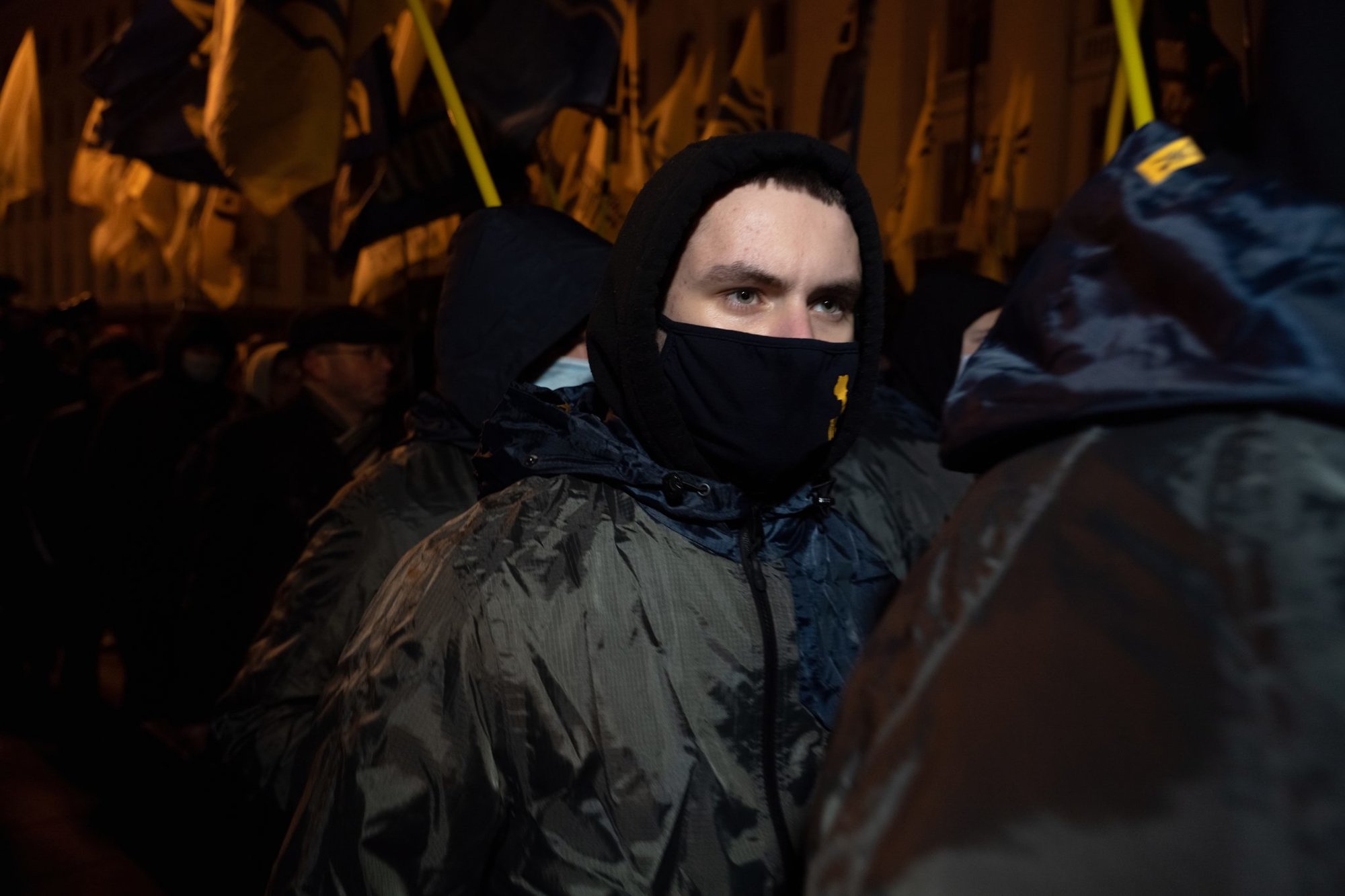 Some prominent American experts are also publicly warning that the situation is growing more dangerous and that the chance of a massive Russian offensive should not be discounted as unrealistic.
"This is getting quite serious now," Dara Massicot, a senior policy researcher at the Rand Corp., wrote Wednesday on Twitter. "I don't recall a time when [Putin] has been so specific about his redlines while also arranging a force posture like this in such a slow methodical way."
Still, some doubt the likelihood of a Russian invasion, assessing that Moscow is likely maneuvering for political advantage over the West by raising the specter of a wider war.
"I am still skeptical that there will be a large-scale, new Russian invasion into Ukraine," Alex Kokcharov, a principal country risk research analyst for IHS Markit, said. "I honestly do not understand what the political motives and objectives for such an operation would be."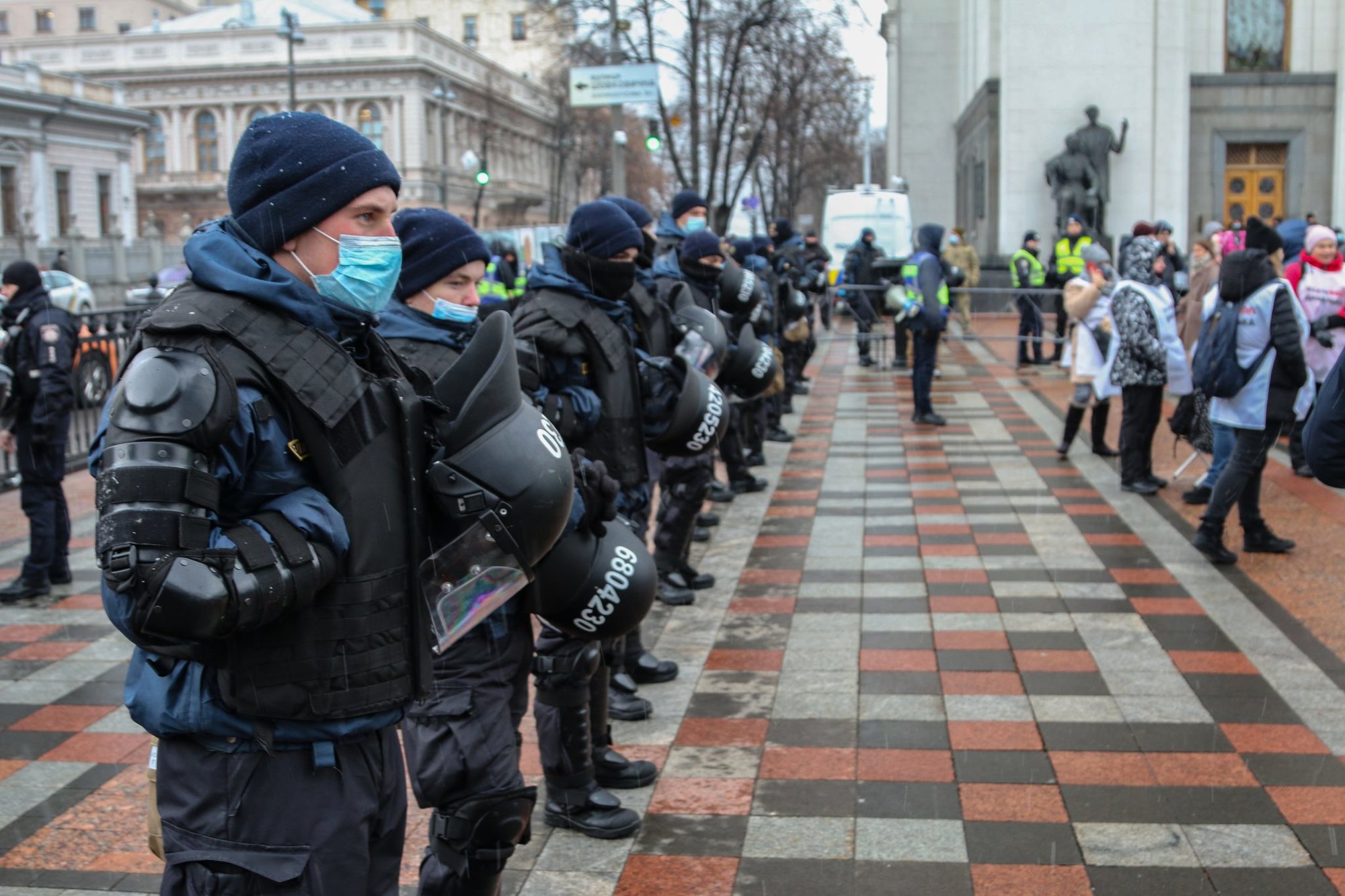 Moscow officials, for their part, have warned that Ukraine may be plotting a military offensive to take back its territory in the Donbas currently under Russian occupation. Kyiv denies the charge.
In response to a Wednesday speech by Zelenskyy in which the Ukrainian president called for the return of Crimea to Ukrainian control, Peskov told journalists in Moscow, "We see it as a direct threat aimed at Russia. This sort of wording indicates that the regime in [Kyiv] intends to use any and all available means, including ones involving force, in order to encroach on a Russian region."
During a 30-minute meeting with Blinken in Stockholm Thursday, Russian Foreign Minister Sergey Lavrov reiterated Russia's recent demands that NATO not expand ties with Ukraine.
"No state must strengthen its security at the expense of other countries' security," Lavrov said at the meeting. "And NATO's further expansion to the East will clearly affect the vital interests of our security."
Blinken, for his part, reiterated warnings of "serious consequences" for Russia, should the country invade Ukraine again.
On Wednesday evening, the protesters who had gathered on the Maidan marched up Heroes of the Heavenly Hundred Street in the direction of Ukraine's Presidential Administration building, known as the Bankova. Along the way, the procession paused in front of a memorial erected at the spot where dozens of protesters were killed by snipers during the closing days of the 2014 pro-democratic revolution.
First, silence fell over the marchers. Then, a haunting hymn called "A Duck Floats on the Tisza" was played over loudspeakers. Within the crowd, one could hear sobbing.
Among the marchers was a Ukrainian military veteran named Serhiy Yanchuk. Following the procession's pause at the memorial, Yanchuk said: "Ukrainians will hold our ground against Russia. We've already fought too hard for our freedom, and we will never give in."
Read Next: