KYIV, Ukraine — Russian special operations soldiers entered Ukraine's capital city today, Feb. 25, following two nights of missile attacks and a nationwide military offensive. The fighting occurred in a northern district of Kyiv called Obolon, which is about 6 miles north of the city center, and explosions and gunfire were heard in the city throughout the day.
Ukrainian forces repelled the attack and are now bracing for a larger assault in the coming days by armored Russian units advancing toward Kyiv from multiple directions. The Russian soldiers involved in Friday's raid were wearing Ukrainian military uniforms, Ukrainian soldiers told Coffee or Die Magazine.
Many residents of Kyiv are now huddled at home, weighing last-minute decisions about whether to stay or flee. For those who have chosen to stay, they must now endure a harrowing experience as they simply sit and wait without knowing how much worse things will become.
"We closed all our curtains and aren't going anywhere," Kateryna, a resident of Kyiv, told Coffee or Die Magazine. "We're trying to stay calm."
Ukrainian territorial defense force units have been activated and armed to defend key infrastructure sites around the city. Comprising civilian volunteers who signed reserve contracts with the Ukrainian armed forces, Kyiv's territorial defense forces are working in tandem with National Guard units and other branches of the Ukrainian armed forces.
"We have a lot of work to do. We are in the position right now, waiting for the assault," Sergey Velichanskiy, a member of Ukraine's territorial defense force, told Coffee or Die.
Velichanskiy said his unit, which is deployed to defend a key infrastructure site in Kyiv, is anticipating an assault by Russian attack helicopters, airborne troops, and special forces.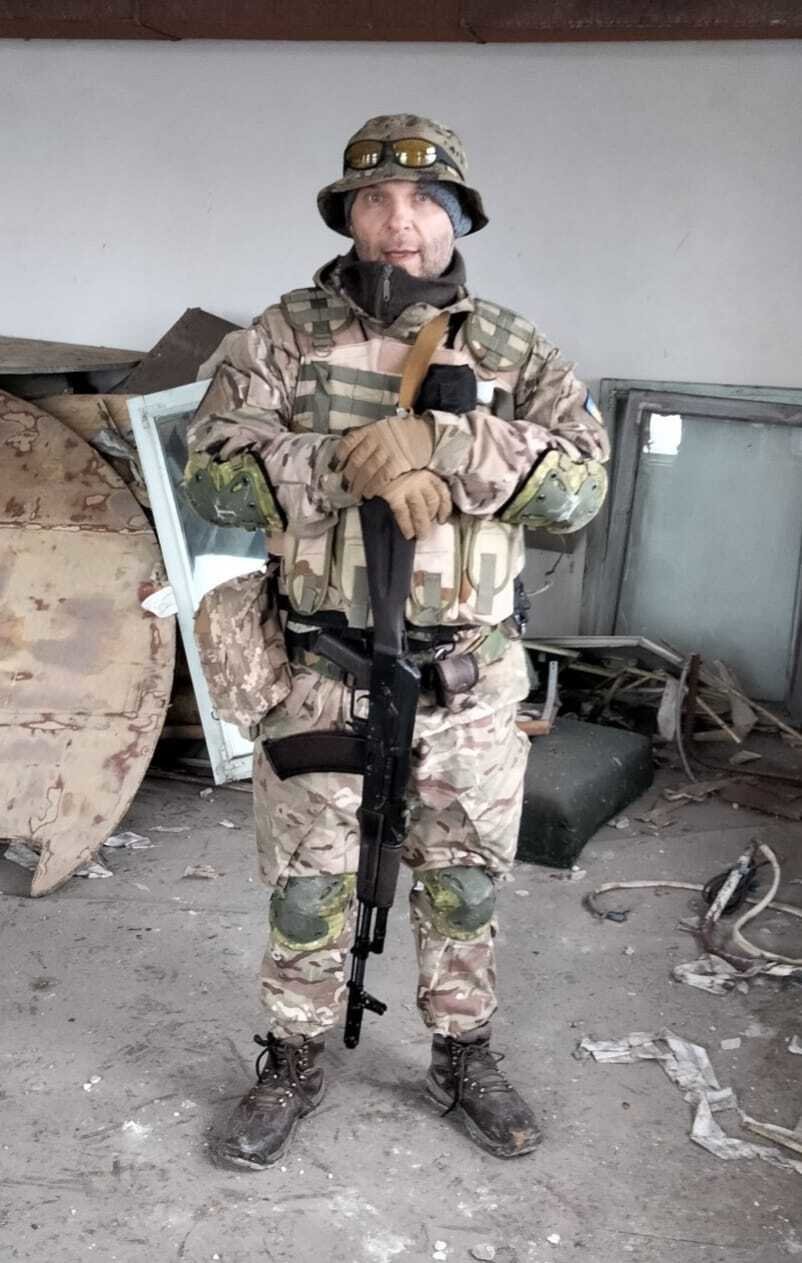 "We are all right. We are motivated. We will fight. We will resist," Velichanskiy said. "We've got everything, all the ammunition we need to protect. And there are many of us here."
After Russian reconnaissance troops entered Kyiv's Obolon district on Friday morning, Ukraine's Ministry of Defense has asked the capital city's residents to shelter at home, prepare Molotov cocktails, and "neutralize the enemy." Some 18,000 weapons have been distributed to military reservists in Kyiv, officials say. Many everyday civilians have also acquired weapons to defend themselves and their families.
Early morning on Friday, a constant drumbeat of explosions thundered across Kyiv as a wave of missile strikes hit the city. As the explosions rumbled, residents across the city grabbed what they could and sought safety in bomb shelters.
The missile attack, which lasted until dawn, began around 4:20 a.m. and lasted for several hours. The night sky lit up with the flashes of explosions as well as the launches of anti-aircraft systems. According to Ukrainian military officials, a Ukrainian Su-27 fighter patrolling over the city was shot down by a Russian anti-aircraft weapon; the debris hit a residential area.
Air raid sirens have intermittently sounded from early morning. Civilian automobile traffic is still present on Kyiv's streets, and a few pedestrians still venture out on the streets during moments of relative calm. Even so, the city is eerily still.
Ukrainian and US officials say the intent of the Russian offensive is to overthrow the government of Ukrainian President Volodymyr Zelenskyy and install a pro-Moscow regime. Zelenskyy, who remains in Kyiv, said he is willing to negotiate with Russian President Vladimir Putin for the sake of peace.
"The fighting is ongoing all over the territory of Ukraine," Zelenskyy said Friday. "Let's sit down to negotiate. To stop the loss of life."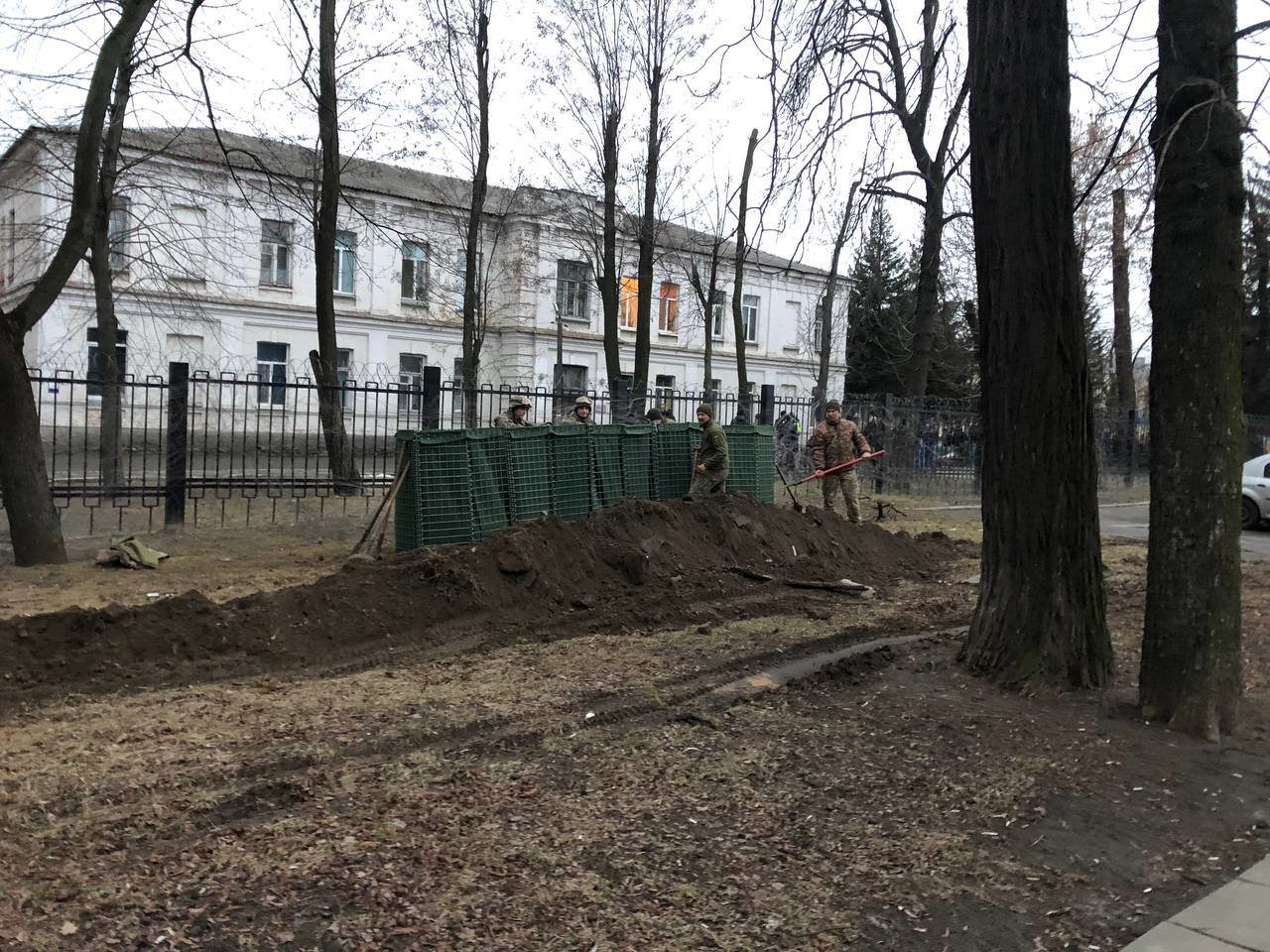 The fighting in Kyiv's Obolon district on Friday, which took place about 6 miles from the city center, does not signal a large-scale penetration of Kyiv's perimeter. Even so, a major siege on the city now looms as Russian armored columns continue to approach the city from multiple directions.
A Russian armored force met heavy Ukrainian resistance to the northwest of Kyiv in the towns of Ivaskiv and Dymer. A separate Russian force has met Ukrainian resistance in Chernihiv, to the northeast of the city. Another Russian advance on Kyiv is coming via a highway from the city of Sumy, which was the scene of intense fighting on Thursday. Russian forces have reportedly already set up checkpoints on the road.
Russian forces have also seized the Chernobyl Nuclear Power Plant, site of the 1986 nuclear disaster, which is a little more than 60 miles north of Kyiv. A separate Russian invasion force from the south has met determined Ukrainian resistance in the city of Kherson.
At dusk on Friday, Kyiv remains eerily quiet. The city is under martial law, and a nighttime curfew will be in effect for the second day in a row.
Read Next: