KYIV, Ukraine — After living under a Russian siege for four days, the population of Kyiv has already adapted to a wartime rhythm of life. During moments of relative calm, they try to maintain some habits of their normal lives. But when the air raid alarms begin to wail, as they often do, Kyiv's citizens endure by huddling underground in parking garages and in metro stations, seeking safety from the danger.
The momentum of ordinary existence does not easily exhaust itself. It's amazing, really, how many aspects of normal life carried on past the war's beginning. On the afternoon of Thursday, Feb. 24, a few hours after Russian missile strikes first hit the city, this correspondent observed a road cyclist in central Kyiv fully clad in spandex. Apparently, he was fitting in his daily workout while cycling past thousands of people who were trekking toward the city's main train station with as much luggage as they could carry, hoping to escape.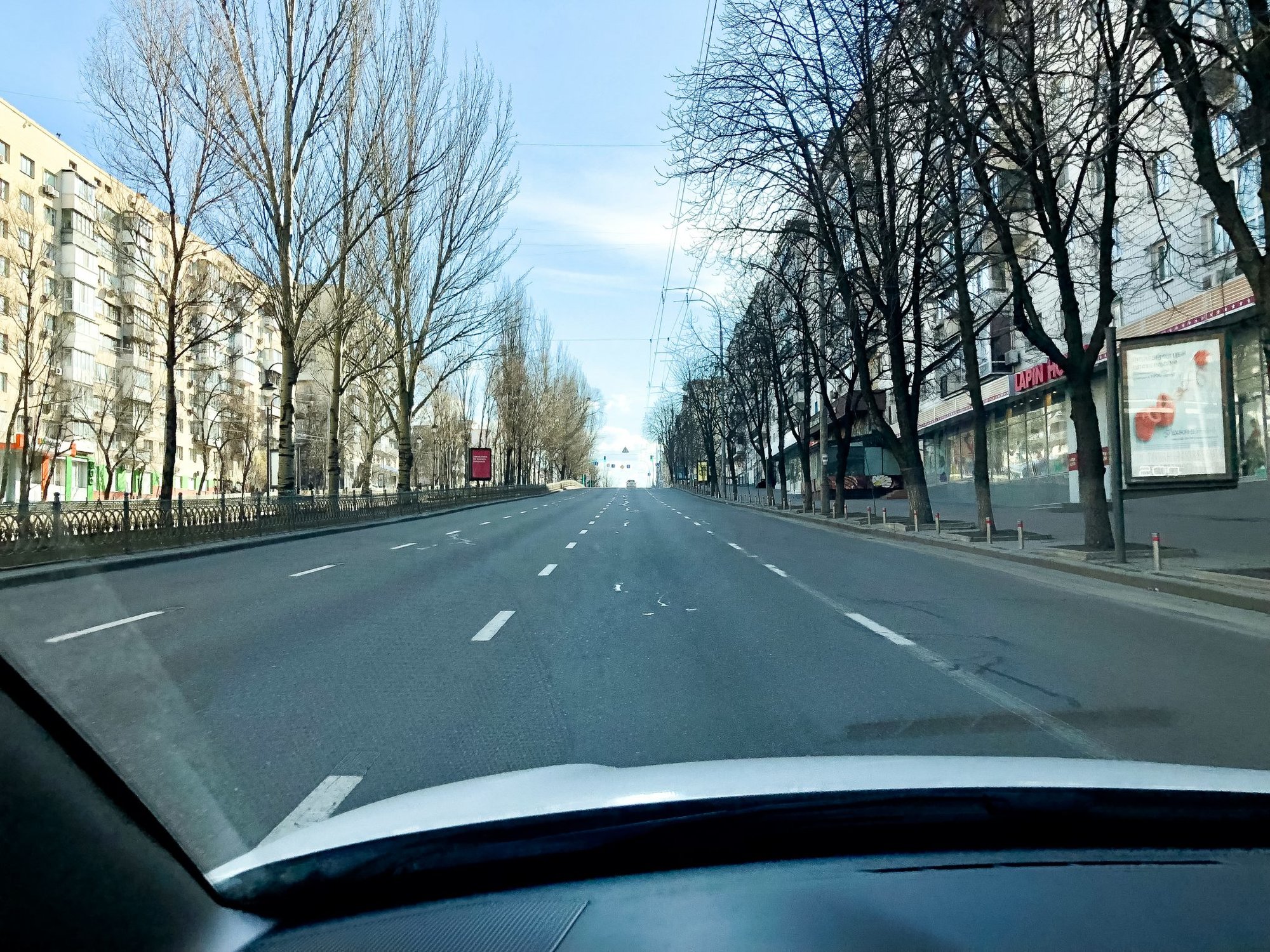 Even after days of bombardments and street fighting, many Ukrainians still go outside and about their business — dogs still have to be walked, after all. Yet, as the war drags on and intensifies, a new rhythm to daily living has begun to take root. Above all, there is the bomb shelter routine.
Kyiv's civilians have gone from enjoying the privacy of their own homes to frequently sharing open living spaces and bare-bones conditions. It is, to put it mildly, a drastic and immediate shock to one's habits. Even so, this embattled city's civilians have adapted to the wholesale disruption of their everyday lives, which Russia's war has wrought.
In an underground parking lot near St. Sophia's Cathedral in central Kyiv, hundreds of civilians sat in relative calm following an air raid on Saturday, Feb. 26. An old woman wore a fur coat and cocktail hat and held a small white dog in her lap. Nearby, a mother had a baby in her arms, gently rocking the child so it would not cry.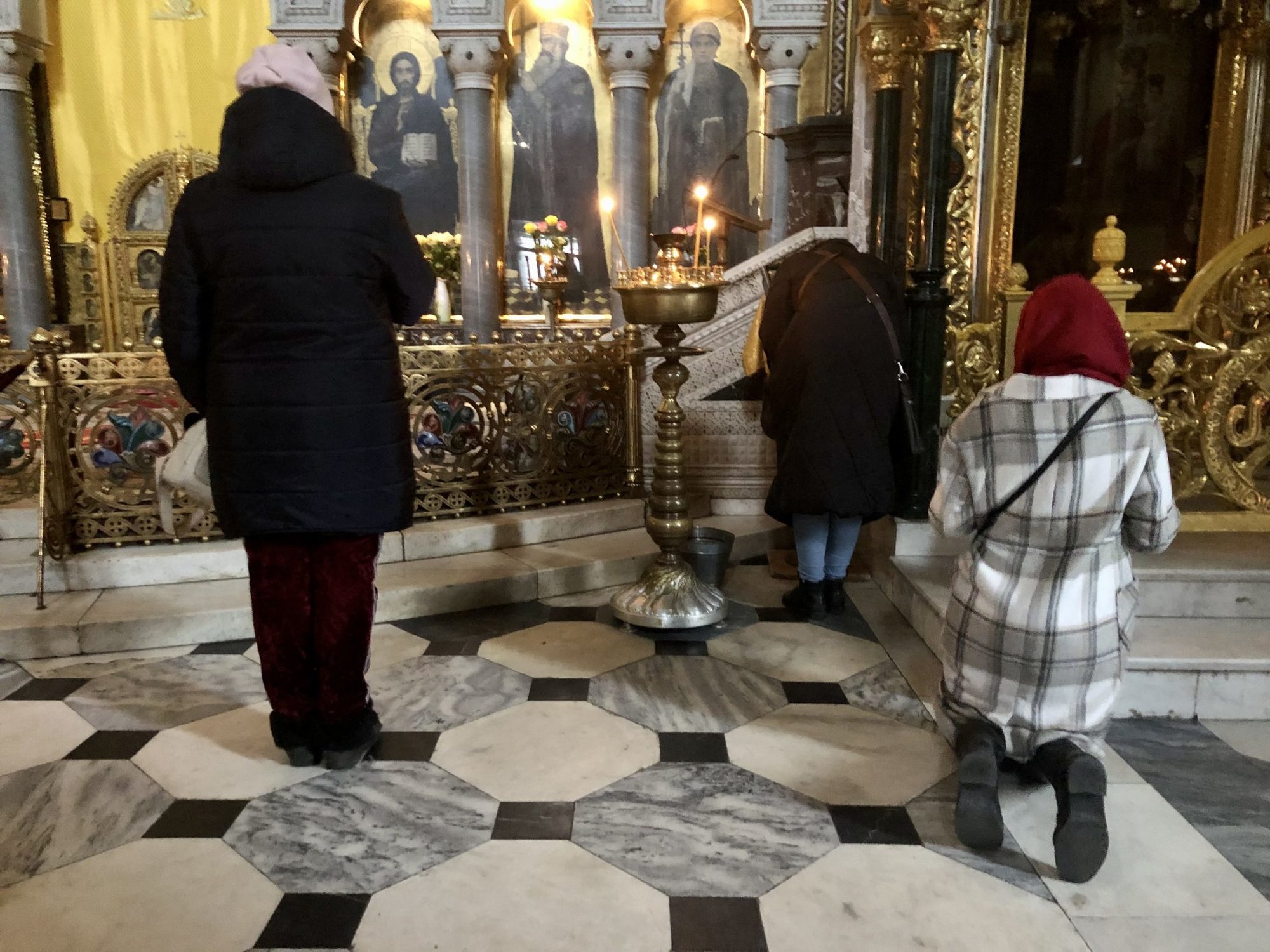 Other children, despite the unimaginable situation in which they found themselves, still found the requisite spirit to play, run around, and misbehave. No one seemed to mind. Many adults were engaged in quiet conversation. Some stood and talked about the war and what to do in different situations. Some discussed whether there was still a safe route by which to escape the city now that Russian forces were attacking Kyiv from nearly every direction. Some sat apart and tried to read or listen to music. Some simply stared ahead, lost in thought.
There was also occasional laughter in the shelter. And most people smiled from time to time. Small, ordinary things, which now seem monumentally noteworthy at this moment. Despite everything, there was not a shred of evidence of any panic, self-pity, or resignation. There was only an emotional digging in; a resolve to do whatever is necessary to endure.
They shared blankets and pillows and bottles of water. They stood patiently in line for food. They tended to housekeeping matters — cleaning spilled drinks, collecting trash, and keeping luggage out of the way so that people could freely walk about. Many out-of-the-way corners had become sleeping spots and were covered in blankets and pillows. A row of beds along one wall was set aside for mothers and children.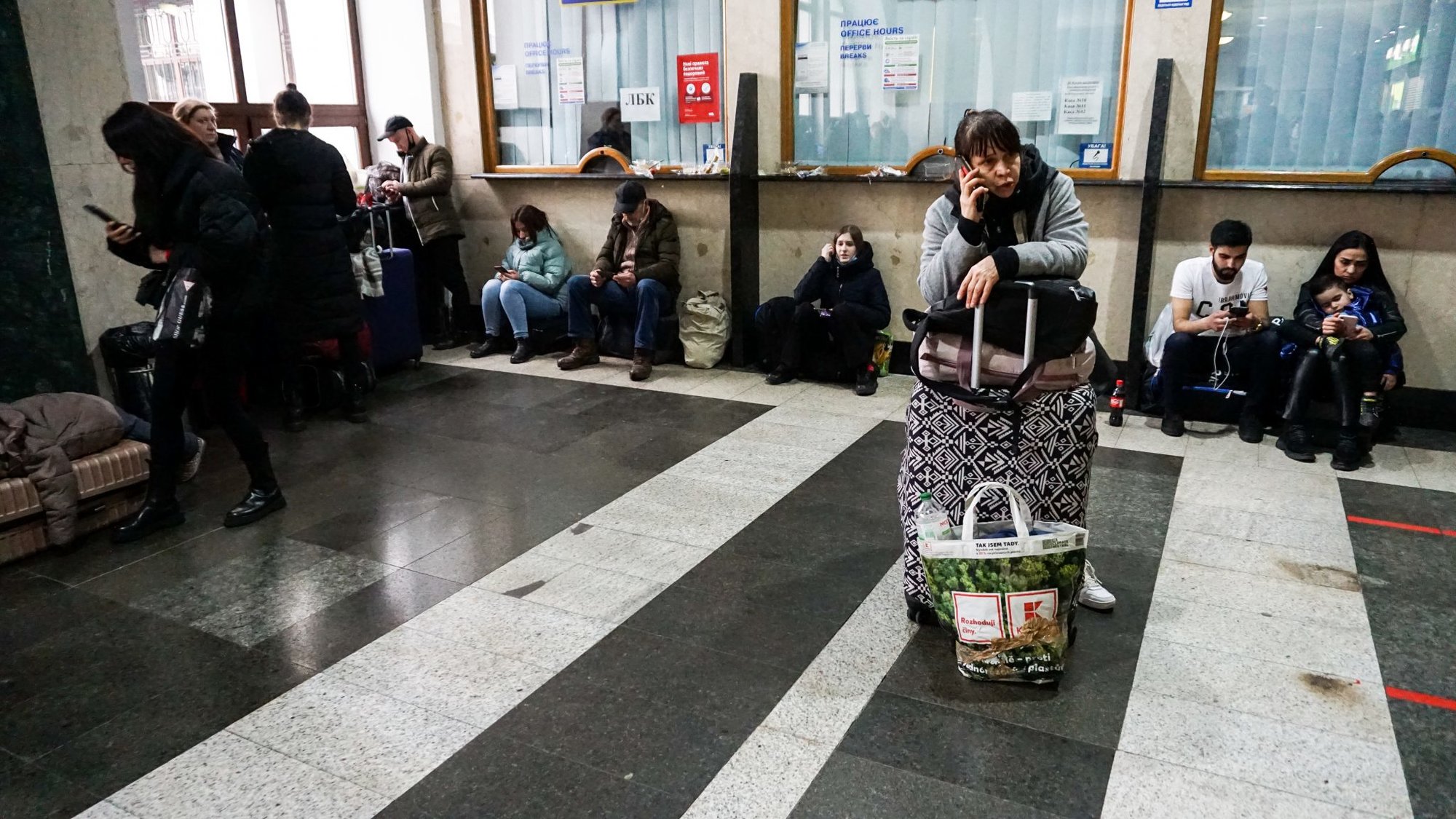 Remarkably, there was no directive to do any of this. It was a communal effort, a spontaneous manifestation of some ingrained human virtue to pitch in and help out in a moment of crisis. There seemed to be an inborn desire among most people to be useful somehow. There was also an evident desire to shield oneself from the situation by talking about it with others.
The sounds that proliferated in this underground space were another useful metric by which to measure its mood. Apart from the soft conversations and babies' cries, the Ukrainian national anthem played out loud every so often on someone's smartphone. So, too, did the voice of Ukrainian President Volodymyr Zelenskyy declaring in an online video that he was still in Kyiv and would not leave.
You might wonder whether Zelenskyy's words will truly inspire his nation to resist. Well, based on how many people in this one underground shelter repeatedly viewed their president's defiant statements — it was clear that Zelenskyy's leadership has become a potent source of spiritual courage. So, too, is the unbending fighting spirit of Ukraine's soldiers as they continue to punish the Russian invaders.
Ukrainians know their nation remains unbowed. And that knowledge fuels their strength to endure the hard days ahead — and to resist.
Read Next: