In 1991, a civil war raged in Somalia. When fighting escalated to include attacks on UN peacekeeping troops, a US Special Operations Forces task force was sent in.
Serving as part of Operation Gothic Serpent, Task Force Ranger included units from the 160th Special Operations Aviation Regiment, the 75th Ranger Regiment, the Army's Special Operations Command, and the 10th Mountain Division. Their mission was to take out two lieutenants of warlord Mohamed Farrah Aidid.
The task force completed their mission, but Somali militants targeted the US troops as they were leaving, shooting down two UH-60 Black Hawk helicopters with rocket-propelled grenades.
Over the next 18 hours, US troops fought their way out of Mogadishu.
It's a harrowing episode seared into the minds of those old enough to have watched it unfolding on the news, those who have read the book or seen the movie inspired by the events, and particularly those who were there to witness it.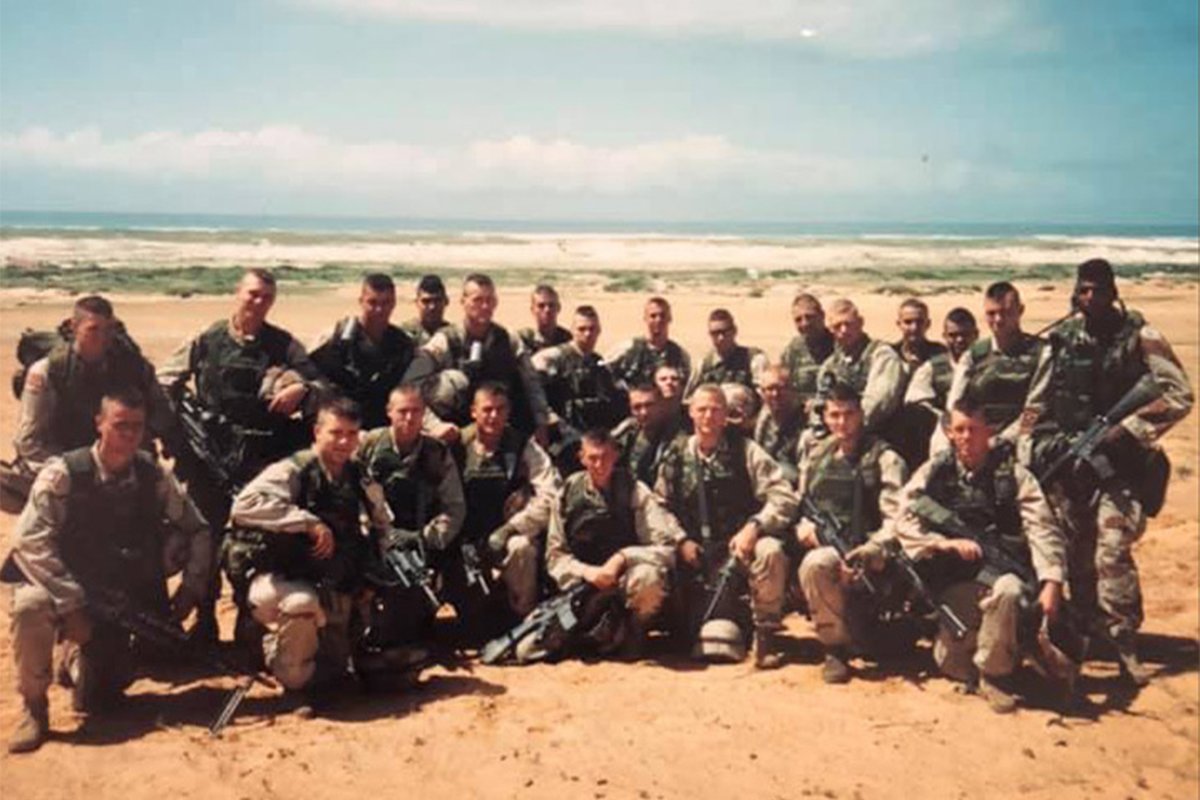 In the end, 18 soldiers died and 73 were injured. The actions to secure the US troops who survived led to numerous awards and citations, including two posthumous Medals of Honor.
But when retired Sgt. Maj. Kyle Lamb remembers the Battle of Mogadishu and the events that have been immortalized in the book and film Black Hawk Down, he doesn't focus on what he did to earn recognition.
"[The way I remember] it has changed [over the years] because I realized more and more everything I did wrong," he said in a recent interview with Coffee or Die Magazine. "When I think back to things like that, I'm not focusing on what I did right — I'm trying to focus on what I did wrong so that if it ever happened again, I can focus on that. […]
"I travel around to leadership seminars, and I talk about this fight when I do that. I want people to learn from that experience, so I point out the mistakes I made because that's the way that we learn."
"We're a different fighting force, the whole United States military, because of what happened in Mogadishu."
From the importance of medical training or always carrying all your gear — even if you don't think you're going to need it — being able to identify the shortcomings and pass on the knowledge gained in Mogadishu is something that has stuck with Lamb throughout his career in the Army special missions unit and beyond.
"I think we're a different fighting force, the whole United States military, because of what happened in Mogadishu on the third, fourth of October [1993]," he said. "It changed the mentality we had. And I think the other thing is that you have got to pass on those lessons learned."
In July 2021, it was announced that several of the awarded medals for the Battle of Mogadishu would be upgraded, to include 58 Silver Stars and two Distinguished Flying Crosses.
Kyle Lamb is among the recipients.
While he said he's happy to see the change, he doesn't think it has much of an impact on the lives of those awarded.
"If anything, it's probably brought back a lot of bad memories," he said. "Memories that maybe we were kind of past, and now we're going to be reliving those again.
"When I found out about this I was in our laundry room with my wife, and she goes, 'Well, how does this make you feel?' And what I said to her was, 'Well, it makes me sad because Jon Hale's name is on that list, too. And he's not here.'"
Hale, who was a close friend and mentor to Lamb, committed suicide in 2016.
"A Silver Star doesn't — it's not going to bring Jon back," Lamb said. "It's not going to change anything. He's still the same awesome man that I respected all those years. But if you want to really get down to the nitty-gritty, it's just kind of sad, you know?"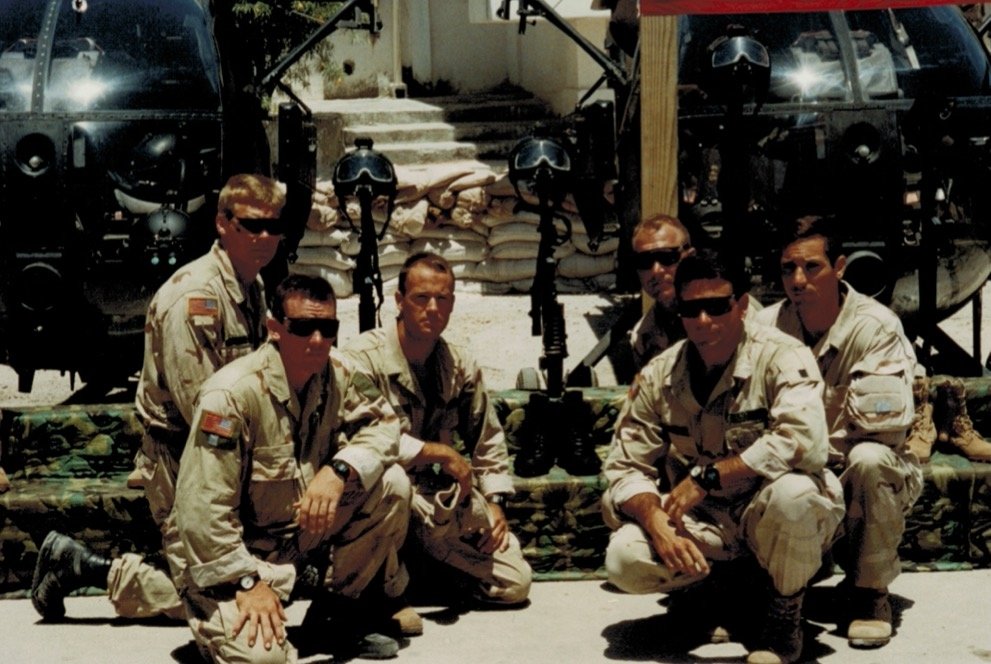 Everyone has heard about the Battle of Mogadishu, Lamb said, but he's more interested in the battle that continues once service members return home. He said it was clear to him that the issues leading to Hale's taking his own life stemmed from Somalia.
"He's not the only guy who struggled," Lamb said. "And this just kind of rips the scab off the somewhat-healed wound."
While he's looking forward to gathering with fellow soldiers he hasn't seen in years, and he's grateful for the recognition, he sees it as bittersweet.
"Everybody's going to go there, I'm going to see guys I haven't seen in years," Lamb said. "And it's going to be war stories — I don't know, I'm not sure if it's good or bad."
---
This article was originally published in the Fall issue of Coffee or Die Magazine as "Opening Old Wounds."
Read Next: 8 Questions with Former Operator Kyle Lamb