An assault charge is being dropped against Julia Crews, the ex-police officer who said she mistook her pistol for a Taser when she gunned down an unarmed shoplifting suspect in 2019.
The St. Louis County Prosecuting Attorney's Office announced Monday, Nov. 22, that the victim, Ashley Fountain Hall, asked officials to withdraw the felony against Crews, 39, of Hillsboro, following a Nov. 5 restorative justice mediation session with the former suburban police officer.
"This was a unique opportunity where the defendant immediately realized she had made a terrible mistake in shooting the victim, and both the defendant and victim reached places where they could see a resolution for this incident outside of the criminal justice process," said Prosecuting Attorney Wesley Bell in a prepared statement emailed to Coffee or Die Magazine. "In this instance, justice is served by restorative justice, and this doesn't happen without Ashley being 100% on board."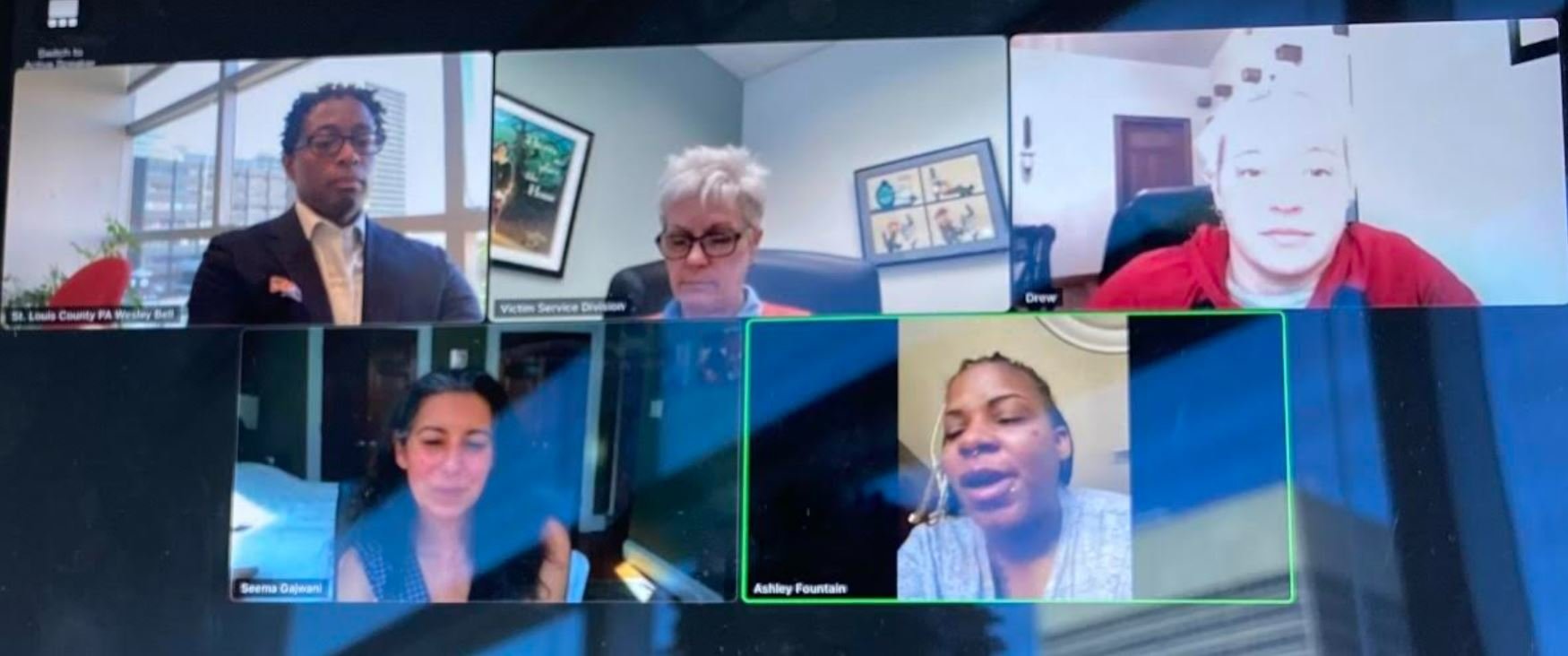 Part of a larger international movement to mend victims and communities torn by a crime, restorative justice is a process that seeks to move beyond revenge and the court system. Instead, it searches for healing and reconciliation in informal sessions often guided by facilitators.
The Nov. 5 session brought together Crews and Hall, plus Bell; his Victim Services manager Lisa Jones; and volunteer facilitator Seema Gajwani, the chief of the District of Columbia's Restorative Justice Program.
"Too often, the criminal justice system gets in the way of resolution and healing, even though that is what these two women wanted and needed. Prosecuting Attorney Wesley Bell made it possible by offering restorative justice," said Gajwani.
"Ashley and Julia have the biggest hearts of anyone I have ever met. It was an honor to be a part of that conversation," Gajwani added.
Crews did not return messages Monday from Coffee or Die.
The mediation meeting occurred roughly 13 months after US District Court Judge Ronnie L. White granted Hall's request to dismiss a federal lawsuit against Crews and the Ladue Police Department.
Ladue officials reportedly had reached a confidential agreement with Hall that paid her $2 million.
Both the criminal charges and the lawsuit stemmed from the same tragic event. On April 23, 2019, Crews was dispatched to a Schnucks grocery story in Ladue, one of the wealthiest communities in Missouri, for a public disturbance call.
There, she encountered Hall, an African American mother of five children, in a parking lot. Hall appeared injured, following a confrontation with the grocery store's employees, according to the lawsuit.
Although she apparently was considered a possible shoplifting suspect, the only items on Hall were birthday balloons for her mother and a receipt that showed she paid for them, court records show.
What Crews didn't know was that Hall was a stroke victim and struggled to communicate; she also suffered from a painful knee injury, according to the lawsuit against Ladue. At some point in their interaction, Crews ordered her to stay squatting on the pavement, but Hall continued to rise to relieve pressure on her leg.
Crews, who is white and was a 13-year veteran of the Ladue force, moved to handcuff her.
According to her lawsuit, Hall feared for her safety "given the history of unarmed black individuals being shot by white officers" both nationwide and in the St. Louis region. Hall's complaint cited a whistleblower lawsuit filed against Ladue by former Chief of Police Larry White, who claimed his department was ordered to target African American drivers for traffic tickets.
Hall began to run, her hands in the air. To stop her, Crews grabbed her issued firearm, a Glock 9 mm semi-automatic pistol, and put a single round in her back, according to the court filings.
Crews later told detectives she meant to drew her Taser X26 stun gun but grabbed her pistol by mistake. She never realized she had fired her Glock until she saw blood flowing out of Hall's body, according to the lawsuit.
The St. Louis County Prosecuting Attorney's Office slapped Crews with a felony assault charge for recklessly injuring Hall, who spent 20 days in the hospital and was left permanently disabled, according to her lawsuit.
Crews told detectives she'd planned on arresting Hall for assault on a police officer, but Hall stridently denied ever touching her.
Crews resigned from the Ladue Police Department in the wake of the incident.
Read Next: Jury Convicts Ex-Cops for Murdering Unarmed Man, Tased 53 Times