The Los Angeles City Fire Department has begun firing personnel who refused to get the COVID-19 vaccine.
Department spokesperson Cheryl Getuiza told Coffee or Die Magazine 78 staff members are on unpaid administrative leave after failing to either get the jab or obtain a medical or religious waiver by Saturday, Dec. 18.
Under City Ordinance 187134, Los Angeles can now begin separating unvaccinated firefighters from the department.
"Over the past few months, the Los Angeles Fire Department, like all city departments, has followed the processes and guidelines laid out by the mayor, the city council and the city attorney," Getuiza said in an email to Coffee or Die.
Getuiza said nearly 85% of the department's 3,728 employees are vaccinated. On Monday, Los Angeles County Superior Judge Michael P. Linfield blocked a preliminary injunction that would've reinstated pay for personnel who refused to get vaccinated and are awaiting termination.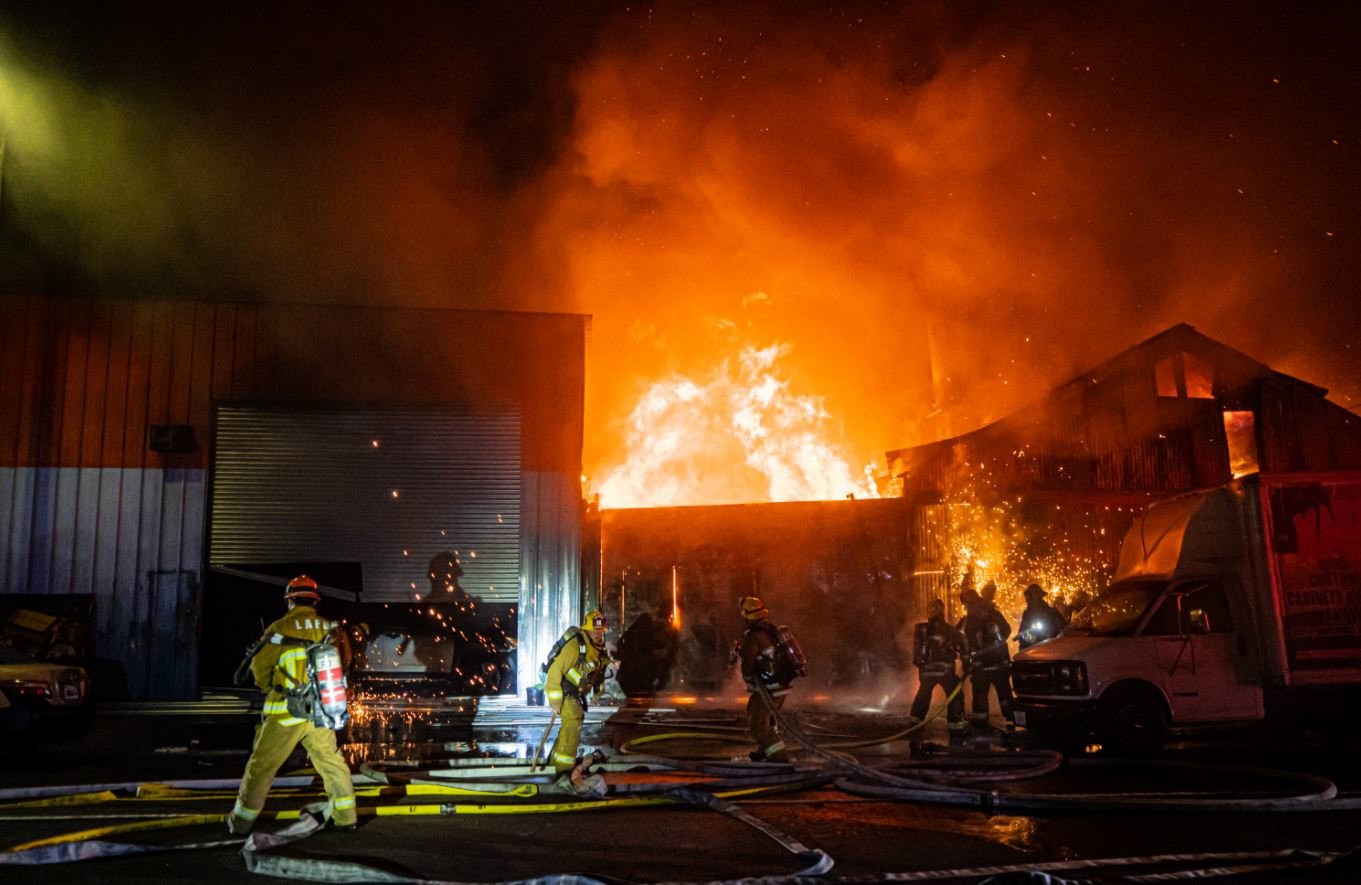 Getuiza said officials granted 339 exemptions: 34 for medical reasons; 259, religious; and 46 for a combination of medical and religious reasons.
The Los Angeles Personnel Department has ordered all firefighters who obtained medical or religious exemptions to undergo mandatory weekly testing for the virus.
A health care provider's signature is required on all medical waivers. These can be issued for a range of conditions, including for patients who recently tested positive for the virus.
According to a municipal form, religious exemptions are granted solely on sincerely held beliefs, practices, or observances.
Read Next: Last Alarm: Exploding Tire, Heart Attack Claim 2 Firefighters