Tom Rice's landing in France this time around was a lot easier than his first trip. A water cannon sprayed a salute for Rice's Boeing-767 jet instead of Germans firing tracers into the night sky.
"I always jumped No. 1, and I was the last guy to get in the plane," said Rice, who tumbled into Normandy as a member of C Company, 501st Parachute Infantry Regiment, in the early hours of D-Day, June 6, 1944.
The 101-year-old veteran of the 101st Airborne Division arrived before noon on Thursday, June 2, at the airport outside the French harbor city of Deauville, part of a group of 28 vets celebrating the 78th anniversary of D-Day and the liberation of France on board a Delta Airlines nonstop flight from Atlanta.
The trip was organized by the Best Defense Foundation, a charity founded in 2018 by Donnie Edwards, a former linebacker for the NFL's Chargers. The group hosts "Battlefield Return" programs for veterans of campaigns in the Netherlands, Belgium, Tinian, Saipan, Iwo Jima, Normandy, and Germany.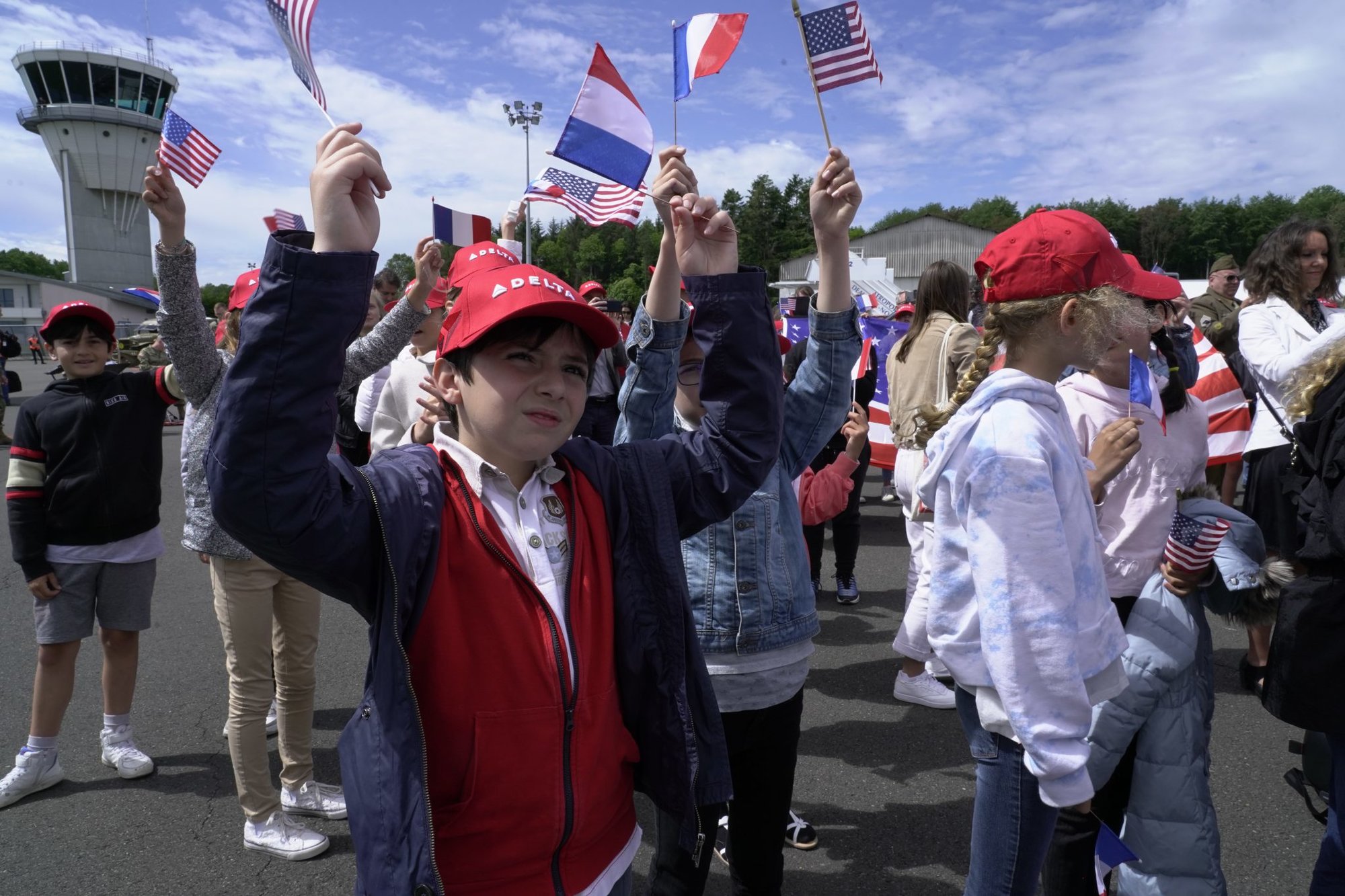 Key sponsors this year include Delta, French tire giant Michelin, online retailer Amazon, and a trio of companies Edwards called his "long-standing partners," gunmaker SIG Sauer, apparel company Born Primitive, and Black Rifle Coffee Company.
"Your commitment to the Best Defense Foundation has helped us grow, which allows us to take care of more veterans who are given this opportunity to go back," Edwards said.
Black Rifle Coffee is the parent company of Coffee or Die Magazine.
"I never thought I'd get the chance to go back," said 98-year-old Robert "Boots" Chouinard, shortly before the plane took off. "It's going to be nice."
Chouinard came ashore at Omaha Beach as a gunner with the 128th Anti-Aircraft Artillery Battalion on June 28, 1944. He recalled the sands still littered with the debris of D-Day, and how his battalion later fought at the Battle of the Bulge and at the strategic city of Metz in 1945.
Editor's note: This story was changed to reflect the organization brought over 28 veterans, not 29. One of the passengers was a spouse.
Read Next: Army Ranger Veteran Rolls With the Punches on Pan-American Bicycle Trip