While carting away 5,000 pounds of illegal fireworks from a Los Angeles home this week, an LAPD bomb squad decided that a small stash of homemade bombs looked too sketchy to transport.
The technicians thought the controlled detonation would be a quick moment of sound and fury but would ultimately amount to nothing.
Instead, the explosion shattered the team's supposedly "bombproof" truck, sending the roof of its iron containment box flying two blocks and breaking windows up and down the street.
Seventeen people, including nine first responders and one ATF agent, were hurt, though no injuries were reported to be life-threatening.
The explosion did not involve any of the 5,000 pounds of seized fireworks, said LAPD Chief Michel Moore, but was caused by about 10 pounds of "improvised explosives" found alongside the fireworks. The fireworks, Moore said, were "commercial grade" and were stacked 8 to 10 feet high on the back deck of a home. Calling the cache an "imminent threat," police needed four large trucks to safely move all of the fireworks. Moore said they were purchased out of state by a man who intended to resell them locally.
But while the fireworks were removed without fanfare, bomb technicians decided the homemade bombs were too risky to move.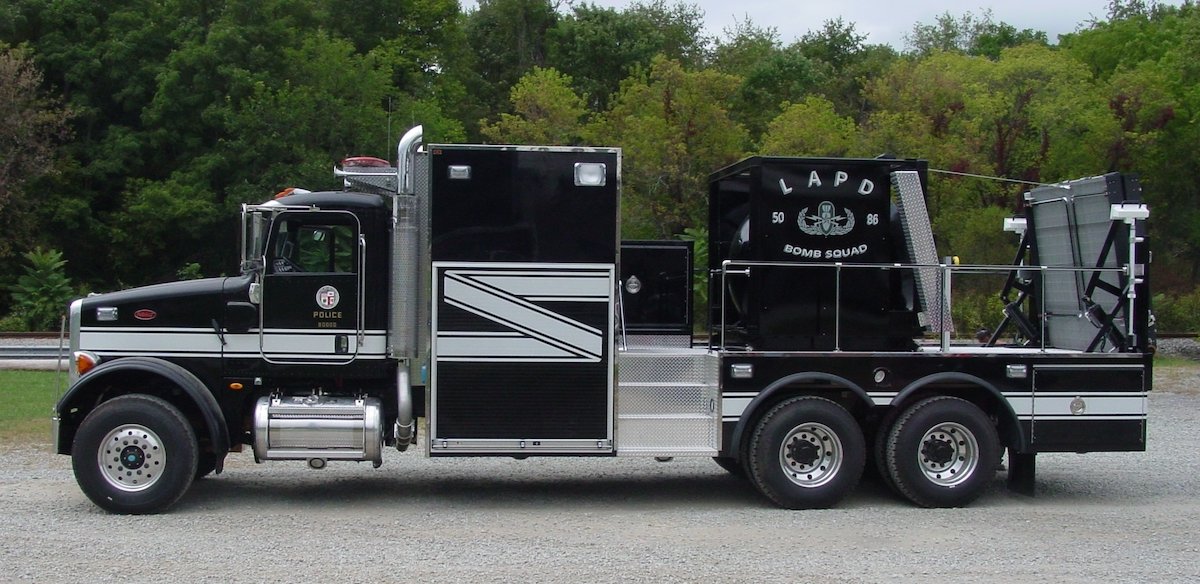 "The improvised explosives were obviously even more unstable than the fireworks," Moore said. Though the actual explosive agent used in the devices was not clear, Moore said, bomb teams used several methods to examine the explosives before blowing them up, including X-rays and using a robot to cut into them.
However, he said, the containment vehicle's iron chamber had clearly suffered a "catastrophic failure." A 300-yard safety area had been cleared to the front and back of the vehicle, and residents nearby were told to evacuate the area, though some did not.
Though the explosives weighed about 10 pounds, Moore said, the containment vessel was rated to safely contain blasts of up to 15 pounds of explosives.
Police arrested Arturo Cejas, 27, for possession of a destructive device and child endangerment for the presence of his 10-year-old brother in the home.
Read Next: