Five Katyusha rockets hit Balad air base in Iraq Sunday, wounding five. Three Iraqi soldiers and two "foreign contractors" are among the wounded in the latest of a string of indirect-fire attacks targeting US personnel and contractors in the country. Balad was previously targeted on April 4 in an incident that caused no casualties.
According to Agence France-Press, during the attack Sunday one of the rockets hit a dormitory and another hit a canteen operated by US company Sallyport.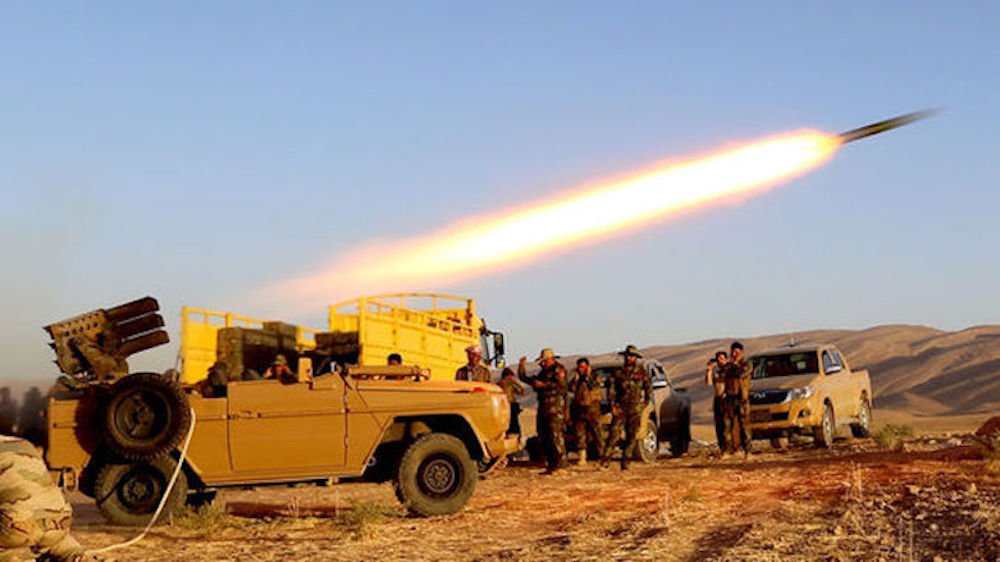 "These heinous acts targeting our military installations will face a severe response from our Iraqi heroes' security forces that will not hesitate to defend the properties of the state, including this air base that includes the Iraqi Air Force (F-16) aircraft," Col. Wayne Marotto, Operation Inherent Resolve spokesman, tweeted.
Balad houses F-16s of the Iraqi air force, along with American contractors who oversee maintenance and training. However, Marotto was careful to point out in a different tweet that there are no US or coalition personnel "stationed at Balad." At this time no group is claiming responsibility for the attack on Balad. However, a similar attack in February 2021, also using Katyusha rockets and targeting Sallyport, was claimed by the Shia militant group "Saraya Awliya al-Dam," Arabic for "Guardians of Blood Brigade."
Balad, located in what is known as Iraq's "Sunni triangle," is also a historical flashpoint for sectarian violence in Iraq. While there have been numerous incidents of sectarian strife dating back to the US invasion of 2003, a recent incident in October 2020 saw 10 local Sunni leaders abducted and allegedly murdered by Shia Popular Mobilization Units, or PMUs, responsible for security near the base.
Khaled Jabbarra, head of the Sunni political party Wafd, said those abducted were members of the Sunni tribal forces — local Sunni militias incorporated into the Popular Mobilization Units who are instrumental in the fight against the predominantly Sunni Islamic State group, or ISIS. He added that responsibility for security at the time in the area fell on "Asaib Ahl al-Haq" a Shia PMU group, known to be linked to Iran.
According to Inna Rudolf at The Century Foundation, by November 2016, some 40,000 to 50,000 Sunni fighters were inside the PMU, for the most part organized under the so-called tribal or Sunni PMU.
Despite this contribution to the fight against the Islamic State group, Sunnis in Iraq find themselves stuck between the Shia-dominated Baghdad government and PMUs on one side, and ISIS on the other. According to Middle East security analyst Michael Knights, as late as the first half of 2018, militants from the Islamic State group killed Iraqi mukhtars (village leaders) at a rate of about three and a half every week.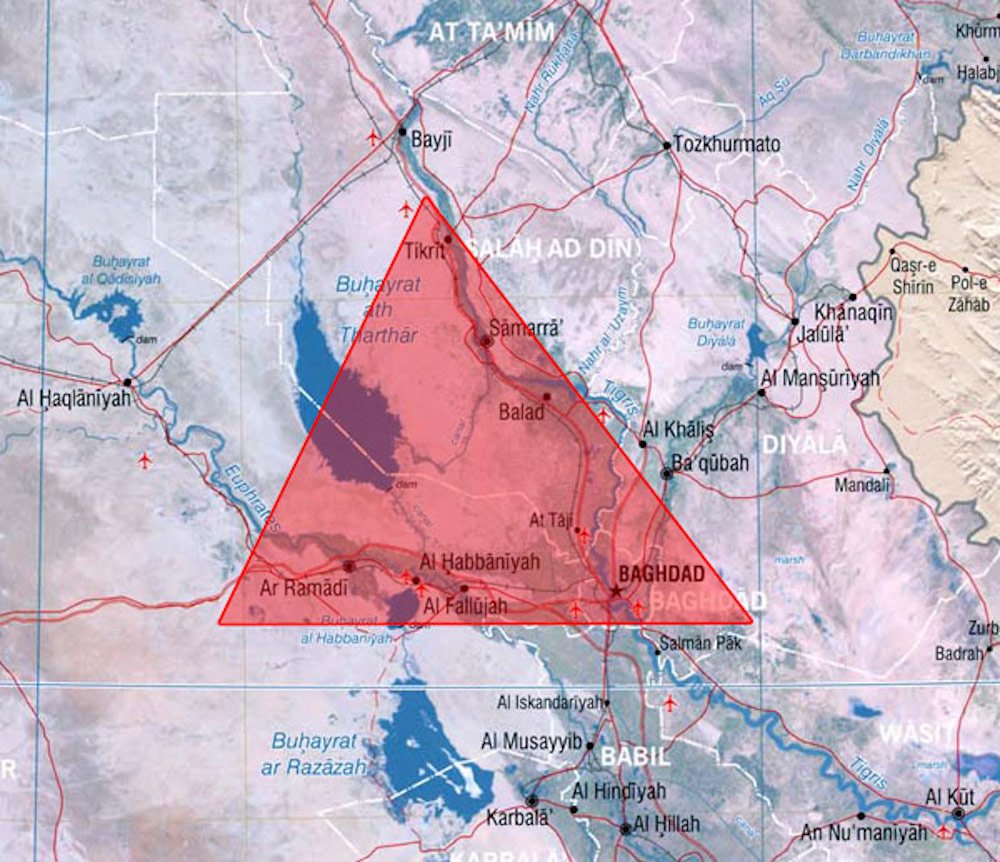 The October 2020 abduction and murders of Sunni leaders outside Balad has led to calls from Sunnis in Iraqi Parliament for Shiite-dominated militias to be withdrawn from Sunni areas such as around Balad. This has yet to happen and tensions continue to simmer.
That attack on the Balad air base is the latest in a string of attacks on American interests and bases in Iraq over recent months. Last week an armed drone detonated at Irbil air base, in a first-of-its-kind attack targeting Americans at that installation. A Feb. 15 attack featuring more than a dozen rockets, also targeting the military complex at Irbil, killed an Iraqi civilian and a foreign contractor working with US-led troops. This attack was used as a pretext for the Biden administration's Feb. 25 strike on Iranian-backed militia bases in Syria.
Additionally, in early April the Balad air base was also targeted, although that attack did not cause any casualties. Since President Joe Biden took office in January, there have been at least 20 rocket or bomb attacks targeting American troops and contractors in Iraq.
Last week the US committed to withdrawing all remaining combat forces from Iraq, although the two countries did not set a timeline for what would be a second US withdrawal since the 2003 invasion that toppled Saddam Hussein.
Read Next: