The Chicago Police Department (CPD), New York Police Department (NYPD), and Los Angeles County Sheriff's Department (LASD) have been helping families through Thanksgiving by providing people in their communities with turkeys and other holiday trimmings.
This year has seen widespread civil unrest amid the COVID-19 pandemic that has claimed over 1.4 million lives globally and left thousands more with damaged lungs or other crippling aftereffects. In 2020, COVID-19 may also become the leading cause of line of duty deaths within the ranks of police. Despite these circumstances, law enforcement officers have continued to report to work every day to enforce the law and serve their communities.
In the Bronx neighborhood of New York City, NYPD officers from the Rapid Response Team pulled over people who had committed minor traffic infractions, but instead of tickets, they handed the occupants a turkey, according to News 12 Brooklyn.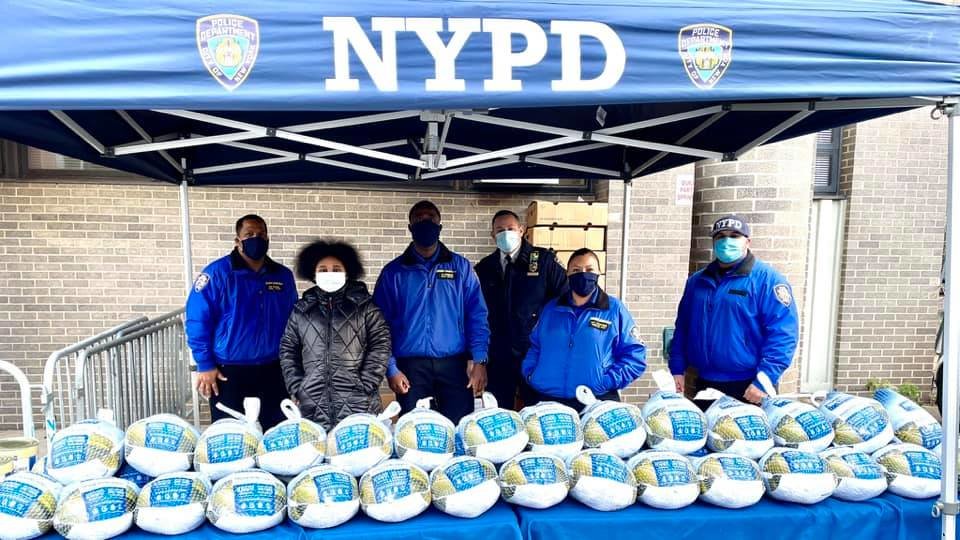 NYPD Chief Terence Monahan was seen handing out turkeys with fellow officers on Nov. 19 in preparation for the holidays. The NYPD posted on Facebook that its officers handed out over 1,000 turkeys throughout the five boroughs of NYC.
In Los Angeles, LASD Industrial Station teamed up with LA County Supervisor Hilda Solis on Friday for Operation Gobble Gobble, donating over 1,000 turkeys to members of the community.
LA Sheriff Alex Villanueva and East LA Station Capt. Richard Mejia joined Designated Exceptional Services for Independence (DESI), a nonprofit organization, to donate turkeys. The holiday birds were given to families predesignated by DESI.
And in Chicago, law enforcement officers from CPD teamed up with the Philadelphia Church to hand out Thanksgiving meals to members of the community in need.
CPD, LASD, and NYPD did not return requests for further information at the time of publication.