A Black Hawk firefighting helicopter crashed outside Leesburg, Florida, on Tuesday, killing all four on board. The helicopter was a modified civilian version of the Army's UH-60.
The town's small airport, about 50 miles northwest of Orlando, is home to Firehawk Helicopters, a company that owns and flies modified Black Hawks and other helicopters that have been converted to use in firefighting, though the FAA had not confirmed the origin of the flight. An official with the company confirmed to Coffee or Die Magazine that the helicopter belonged to the company.
Capt. Joe Iozzi, of the Leesburg Police Department, told WKMG, "At some point, some kind of mechanical failure evidently occurred, and the helicopter went into a tailspin."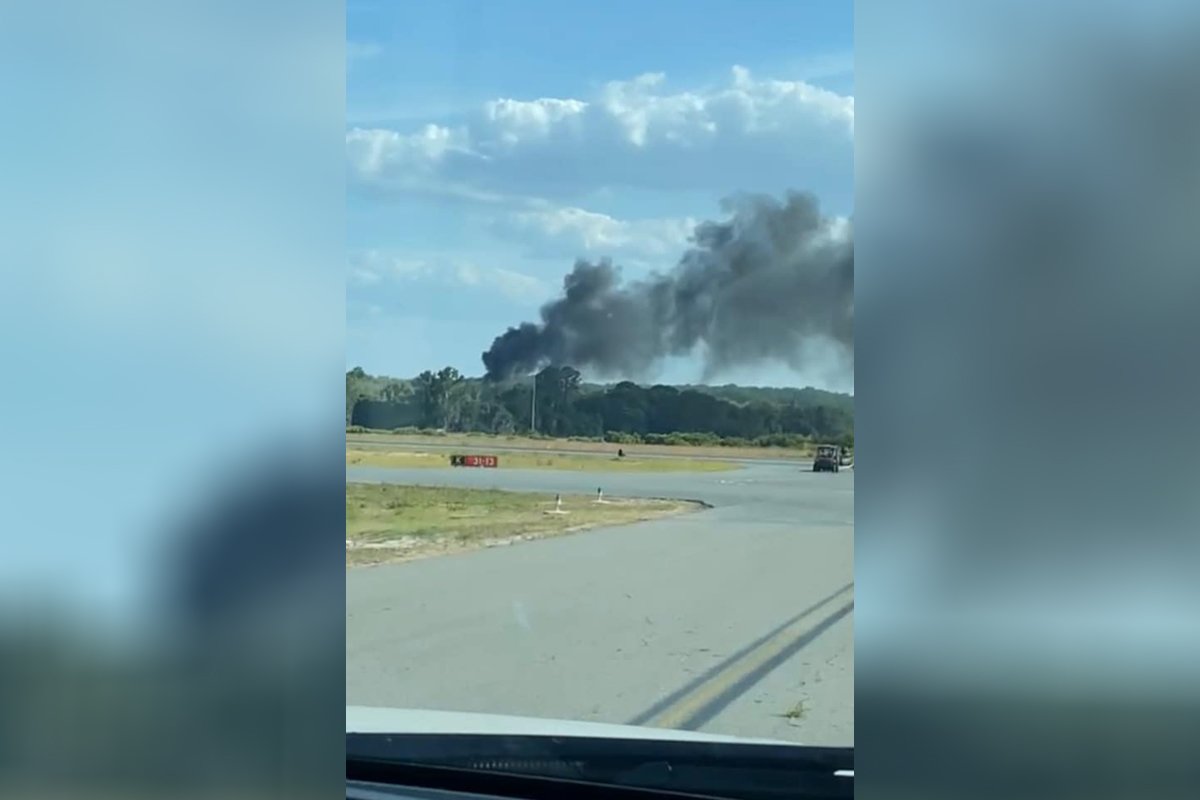 According to an Orlando Sentinel story on Firehawk from 2015, the company certifies and flies the firefighting helicopters and hires them out for other civilian uses, like power line inspections and cargo delivery. According to its website, Firehawk started as Brainerd Helicopters in 1973, founded by Chuck Brainerd, an Army pilot in Vietnam. The company went on to run what it claims was the United States' first medical emergency flight service.
An FAA statement said that the helicopter crashed during a training mission.
"A Sikorsky UH-60 firefighting helicopter crashed into a marsh near Leesburg Airport in Leesburg, Fla., during a training exercise around 4 p.m. local time Tuesday," the FAA said in a statement. "The NTSB will be in charge of the investigation and all updates."
The main body of the helicopter landed in a wooded, swampy area on the airport's property, Iozzi said, while the tail of the helicopter landed on the runway.
The US Forestry Service dispatched a bulldozer to plow a firebreak line to prevent flames from spreading into the wooded area surrounding the crash.
The National Transportation Safety Board is in charge of the investigation into the crash but has not released any additional information at this time. NTSB spokesperson Eric Weiss told Coffee or Die Magazine in an email that the investigation could take up to two years before an official cause is determined, but a preliminary report on the accident will be out in one to two weeks.
Read Next: