Lance Cpl. Rylee McCollum, 20, was one of the last Americans to die in the war in Afghanistan. He died at the Abbey Gate of Hamid Karzai International Airport on Aug. 26 in the last engagement of US troops in Afghanistan.
McCollum's widow, Jiennah Crayton, gave birth to their daughter Monday, Sept. 13, in a world where that war is over.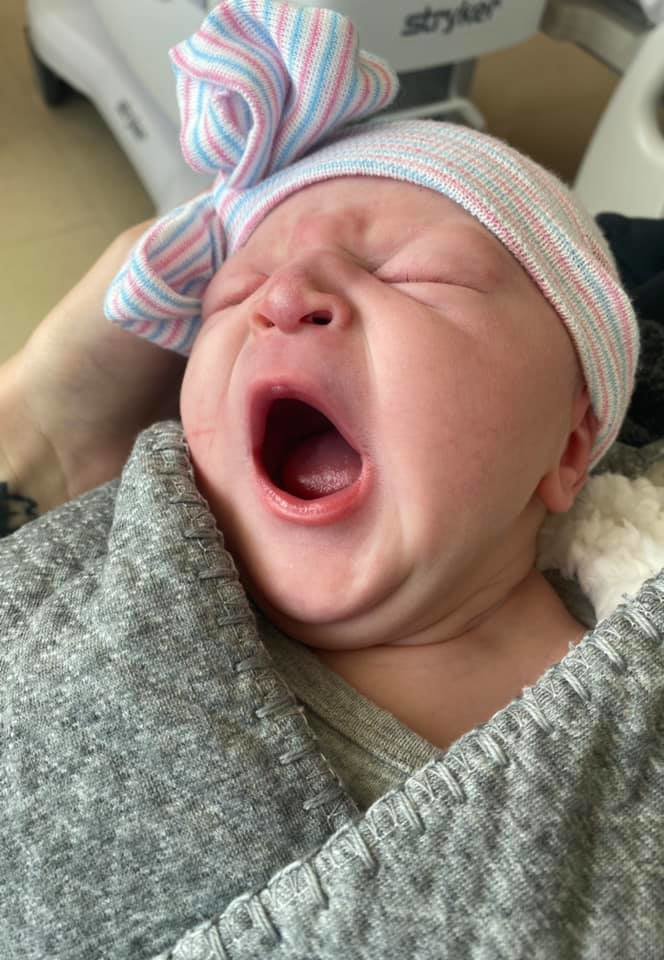 The baby, named Levi Rylee Rose McCollum, weighed 8 pounds, 10 ounces Monday at Camp Pendleton, according to social media announcements made by McCollum's family and friends.
Both Crayton and friends released a slew of pictures of the newborn baby Tuesday on social media.
A GoFundMe for the baby and McCollum's family has raised nearly $680,000 as of Wednesday afteroon.
Rylee McCollum's father, Jim McCollum, wrote a poem for the girl, which Crayton posted on her Facebook page.
Levi Rylee Rose

I love you little girl

You blessed us all with light and love

When you came into the world

Hold on to your mama

She's needing you right now

You're precious

You are beautiful

You brought the world together somehow

Your daddy

He's watching over you

He loves you both so much

You'll feel him with you always

A random feather

A subtle touch

I can't wait to hold you

I'm excited to watch you grow

I love you little Levi Rylee Rose

I wanted you to know
Me

Grandpa

Wykid
McCollum's body arrived Friday in his hometown of Jackson, Wyoming.
Update, 5:43 p.m., Sept. 15: This story has been updated with a link to the family's GoFundMe page.
Read Next:
---
Editor's note: The headline of this article was changed after publication to correctly reflect Jiennah Crayton's marital status.