The US has charged a former senior Libyan intelligence officer and bomb-maker — who worked for the regime of deposed dictator Moammar Gadhafi — for his role in the 1988 terrorist bombing of Pan Am Flight 103.
The Department of Justice announced charges on Monday against Abu Agela Masud Kheir Al-Marimi for his role in building the bomb that brought down the Pan American World Airways 747 jetliner over Lockerbie, Scotland, on Dec. 21, 1988. The terrorist attack killed 270 people — including 190 Americans, as well as 11 residents of Lockerbie who were killed by falling debris.
"These charges are the product of decades of hard work by investigators and prosecutors who have remained resolute in their dogged pursuit of justice for our citizens, the citizens of the United Kingdom, and the citizens of the other 19 countries that were murdered by terrorists operating on behalf of the former Muamar Qaddafi regime when they attacked Pan Am Flight 103," US Attorney General William Barr said in a Monday release, using an alternate spelling of the Libyan dictator's name.
"As to all the victims and the families, we cannot take away your pain from your loss, but we can seek justice for you," Barr added. "Our message to other terrorists around the world is this — you will not succeed — if you attack Americans, no matter where you are, no matter how long it takes, you will be pursued to the ends of the earth until justice is done."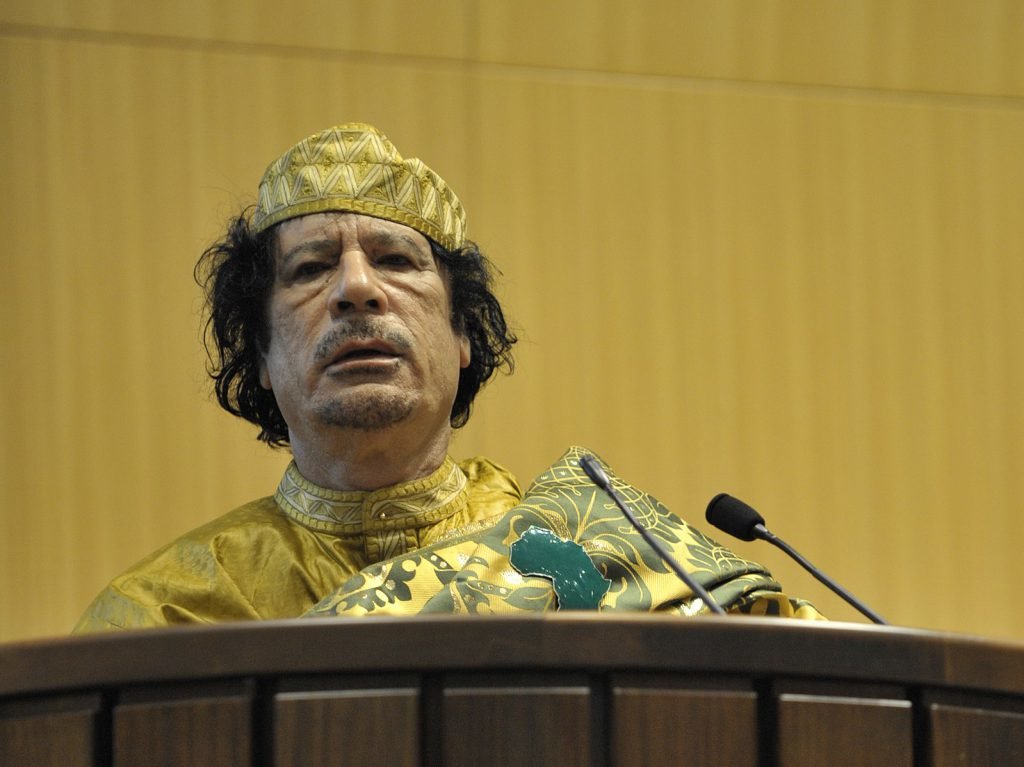 In a Monday press conference, Barr said he was "optimistic" that the Libyan government would hand over Masud for trial in the US.
"At long last this man responsible for killing Americans and many others will be subject to justice for his crimes," Barr said.
After 38 minutes of flight, a suitcase bomb exploded on board Pan Am Flight 103, destroying the airliner in flight and casting a deadly rain of debris across Lockerbie. The plane had taken off from London's Heathrow Airport and was en route to John F. Kennedy Airport in New York.
Of the 190 Americans who died on the flight, 35 were Syracuse University students returning home after a semester abroad. After a joint investigation by US and Scottish law enforcement agencies, in 1991 two Libyan intelligence operatives, Abdel Baset Ali al-Megrahi and Lamen Khalifa Fhimah, were subsequently charged for their roles in the bombing.
After a panel of three Scottish judges ultimately found him not guilty, Fhimah returned to Libya in 2001. For his part, Megrahi was convicted and sentenced to life in prison. However, after he was diagnosed with terminal prostate cancer, Megrahi, then 57, was released by the Scottish government in 2009 on compassionate grounds. He ultimately died in Libya in May 2012.
"Today's unsealing of criminal charges in the Pan Am 103 case is monumental on several fronts," said Michael Sherwin, acting US attorney for the District of Columbia, in Monday's release.
"These charges remind the public of the horrific effect that acts of terrorism continue to have on victims and their families," Sherwin said. "The bombing of Pan Am 103 was historic in that it was, until the 9/11 terrorist attacks, the largest terrorist attack on U.S. civilians in history. It also remains the deadliest terrorist attack in the history of the United Kingdom."
According to Justice, as a member of Libya's External Security Organization, Masud was also involved in the April 5, 1986, bombing of La Belle Discotheque in West Berlin, Germany, in which two US service members were killed.
"Masud worked in various capacities for the [External Security Organization], including as a technical expert in building explosive devices from approximately 1973 to 2011," Justice said in Monday's release.
Citizens from 21 countries died on Pan Am Flight 103. Libyan intelligence operatives working for Gadhafi planned and executed the attack. Masud allegedly delivered to Megrahi and Fhimah the Samsonite suitcase containing the Pan Am 103 bomb.
After the bombing of Pan Am 103, "Masud and Fhimah met with Qaddafi, and others, who thanked them for carrying out a great national duty against the Americans, and Qaddafi added that the operation was a total success," Justice said Monday.