The Global War on Terror is nearly two decades old, and somehow the Air Force still hasn't acquired a dedicated light attack aircraft to use for close air support (CAS) in counterinsurgency (COIN) operations. The beloved A-10 Thunderbolt, serving since 1976, is really the only aircraft dedicated to CAS missions in COIN operations, and there aren't enough of those to meet demand. The A-10 also faces retirement every few years, until the BRRRT! crew causes enough of a stink to delay the inevitable just a little longer.
A dedicated CAS aircraft is hardly the most sophisticated piece of military hardware. The Air Force has geared its long-standing but under-resourced light attack aircraft programs toward low-threat environments in which the enemy air defense is not "integrated," meaning the various elements don't talk directly to each other and coordinate their fires. They typically are made up of various small arms, perhaps with some light anti-aircraft guns and occasional infrared homing missiles thrown in.
The limited scope of the requirement allows the Air Force to use "off the shelf" aircraft, and while relatively inexpensive aircraft that could fill the CAS gap exist, the service faces many challenges in establishing a new platform.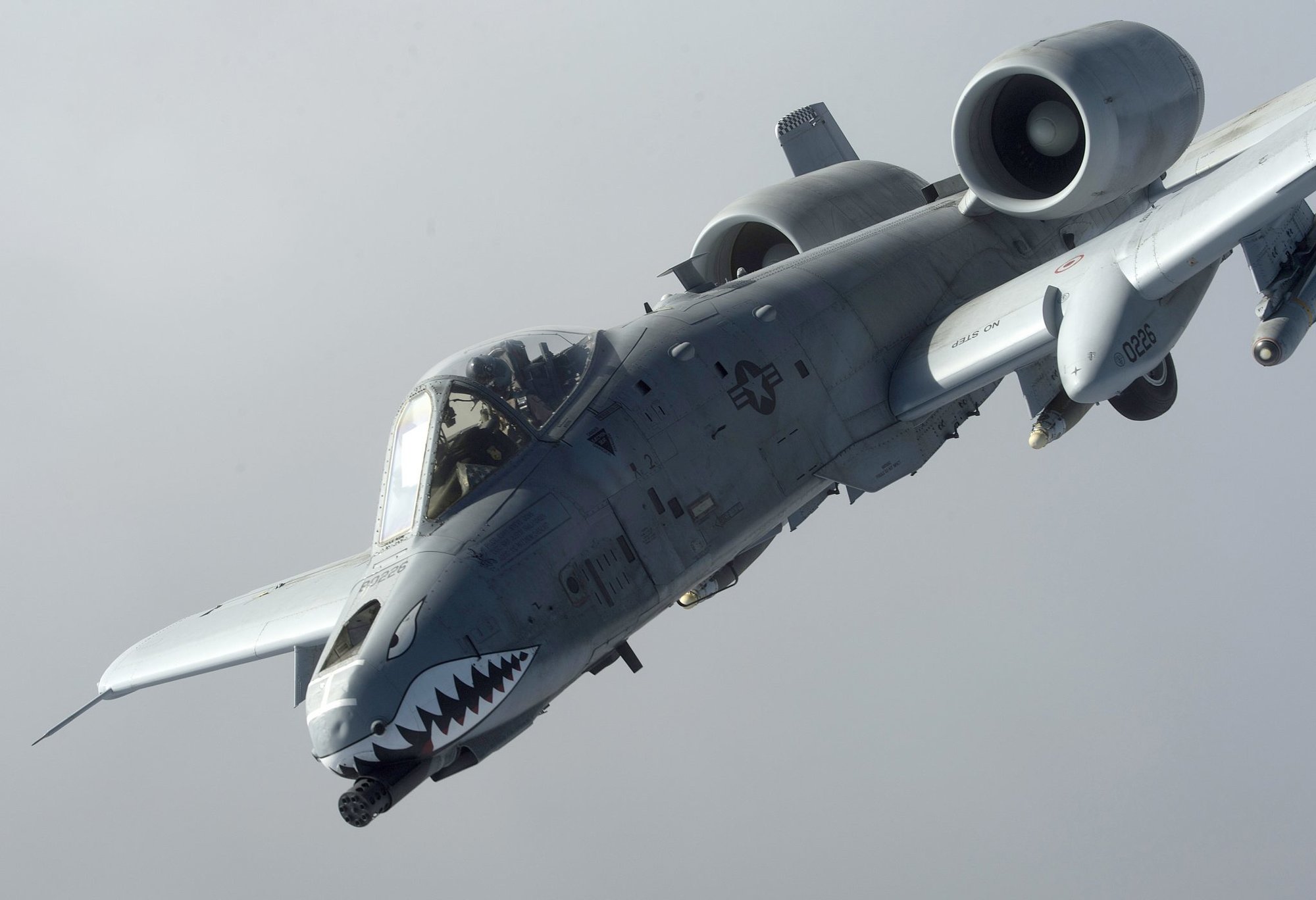 Since 2007, the USAF has made several evaluations of light attack aircraft. Initially, these were to support the regular Air Force. The Embraer/Sierra Nevada A-29 Super Tucano and the Beechcraft AT-6B Wolverine featured prominently in the initial effort.
Most recently, the US Special Operations Command (SOCOM) armed overwatch program has been the nucleus of light attack efforts. This is a much more constrained program than what many envisioned for a light attack platform. Rather than a street fighter to answer every troops-in-contact (TIC) call in-country, armed overwatch is supposed to fill the unique requirements of SOCOM — CAS and intelligence surveillance reconnaissance (ISR) — in permissive environments.
The contenders show the Air Force's changing priorities. While the AT-6 and Super Tucano return along with a reworked version of the Vietnam favorite OV-10, this competition features contenders that are a little less sporty, such as the MC-208 Guardian, the AT-802U Sky Guardian, and the MC-145 Wily Coyote — utility and light cargo aircraft. You could tell that "overwatch" and not gunslinging is the operative requirement when Charlie Wilson's War notable and General Atomics pitchman Mike Vickers proposed the MQ-9 Reaper for the role.
Light attack advocates often neglect to account for the opportunity costs associated with establishing a genuine light attack community, be that in SOCOM or in the USAF proper. It's one thing to sustain a temporary force of a handful of test aircraft. It's another to keep a permanent capability fielded.
A small number of aircraft in a test program can be maintained by a handful of contractors (making exorbitant salaries and allowances) to keep them operating for a discrete period of time. The military pilots and crew can be hand-picked and assigned on temporary duty. When they're done, they go back where they came from.
A permanent capability means a permanent supporting establishment to go along with it. The Air Force would own those aircraft and everything associated with sustaining them through their life cycles, including a maintenance depot to tear whole aircraft down and build them up again every few years.
It would mean forming a community of pilots, crew, and maintainers, and that would mean formal curriculums, schoolhouses, and some form of career path for all of those people. It would mean employing support personnel every step of the way. Even at a high tooth-to-tail ratio, costs would be considerable. More to the point, each of those bodies counts against somebody's end strength somewhere. Even an unmanned aircraft still needs a substantial crew of maintainers and operators.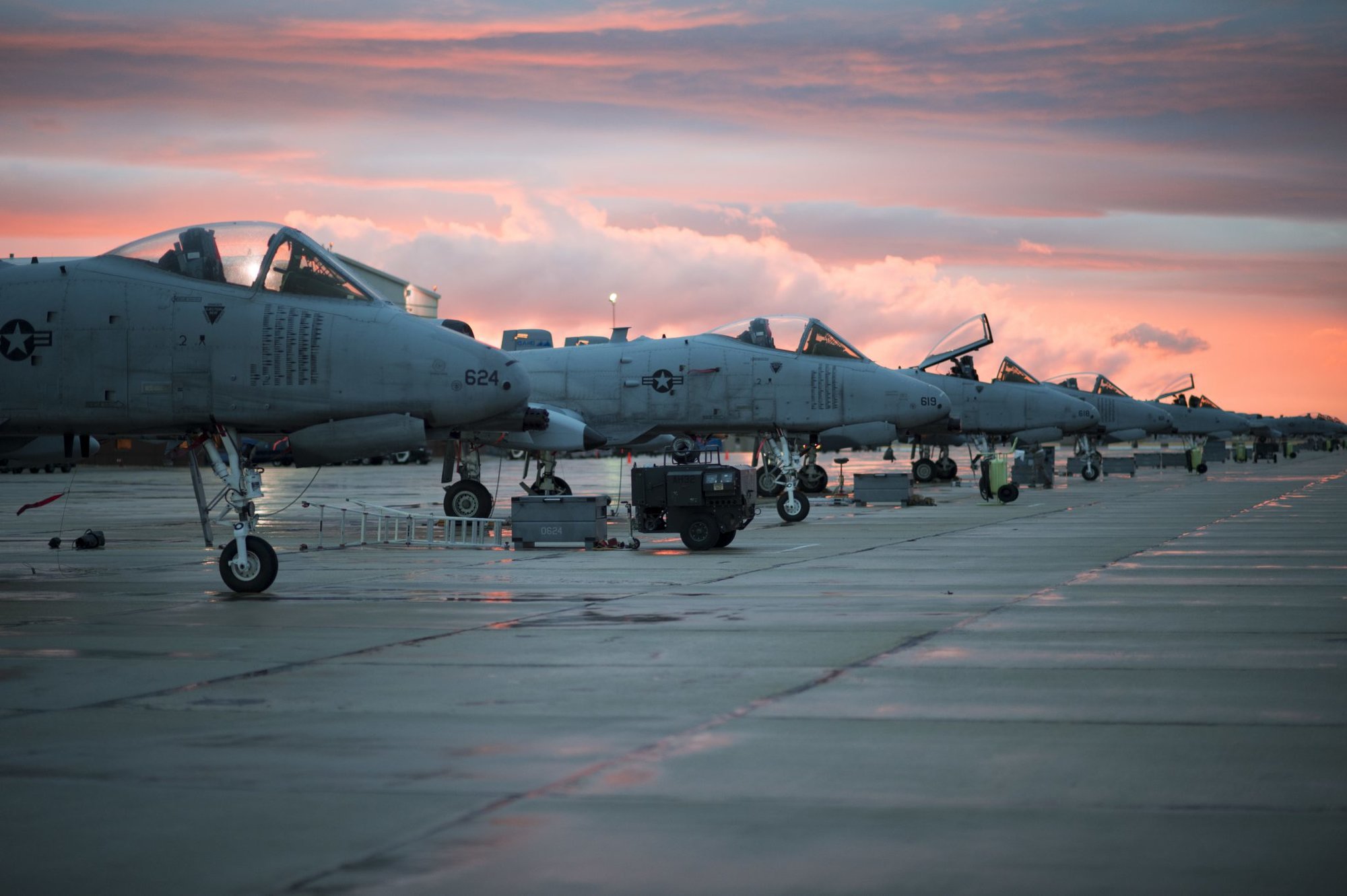 In other words, money is not the only barrier to building a standing light attack force. Another is the force structure and the physical infrastructure needed to maintain a separate aircraft fleet. That's why the oft-cited argument about how an F-35 costs $33,000 per hour to fly versus pennies on the dollar for one of the turboprops contending for the job isn't all that compelling at the service level. Even SOCOM isn't the bonanza of money it used to be, and even then, that status was somewhat exaggerated.
Add to that the fact these planes are all one-trick ponies for a COIN aircraft show that's almost closed. Iraq is over; Afghanistan is almost done. The services are pivoting to great-power conflict, and turboprop attack aircraft would have the same survival rate as junior officers in World War I. Armchair strategists can scoff all they like, but that is the direction from the top. The services have limited end strengths and limited budgets. When it comes to racking and stacking priorities, and especially when briefing them to Congress, niche capabilities such as those of COIN aircraft are extremely likely to fall out.
Even ground special operations forces, such as the Special Forces and SEALs, are beginning to transition from the counterterrorism missions they've become famous for into "gray zone conflict" and "battlespace shaping." While light attack or armed overwatch or the next iteration of the requirement may be a great item for a wish list, if the requirements don't line up with the National Defense Strategy, that's likely exactly where the light attack aircraft will stay.
---
Editor's note: In an earlier version of this story, the last line contained a clarity error. The error has been fixed.
Read Next: Animal Mother and the Duality of Man in 'Full Metal Jacket'