Day 2 of the Lightning Challenge kicked off at 4 a.m. Tuesday under a blanket of bitter cold and darkness as 14 two-man teams of Tactical Air Control Party airmen heaved roughly 65-pound packs onto 7-ton trucks and headed for Fort Hood's back forty.
With misting rain blowing in a mild, frigid wind, the TACP specialists piled out of the trucks onto a gravel road roughly 12 miles from their pickup point. Amid the red-lens glow of flashlights, the competitors cracked and mounted chem lights on their packs, tightened loose straps and gear, and steeled themselves for a timed 12-mile ruck march.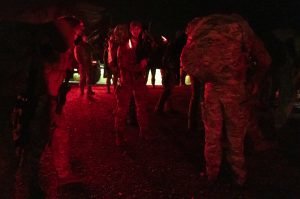 Course instructors hurried through a brief on the task, conditions, standards, and safety measures as the competitors, with wind-burned fingers and faces, waited for the order to step off on a roughly three-hour test of will.
In a hazy red blur, the turtlelike figures stepped off smartly in pursuit of the surge of warmth and sweat that comes with pumping strides and sucking wind. Staff Sgt. Aaron Conway of the 14th Air Support Operations Squadron surged ahead from the start, taking his place at the front of the pack and quickly pulling far ahead of the others.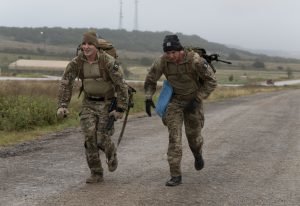 Well known and respected among the cadre and competitors for his superior ruck-marching ability, Conway was the heavy favorite to finish first. When he crossed the finish line after roughly 2 hours and 40 minutes, Conway didn't disappoint.
Red-faced and drenched in sweat, he dropped his pack and immediately turned back in the direction he came from to find his teammate and cover the last several hundred meters together.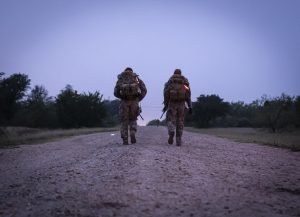 "Everything on me hurts right now, except for my hands and my face, and that's just because I can't feel anything in my hands or my face," Conway said with a smile after the march.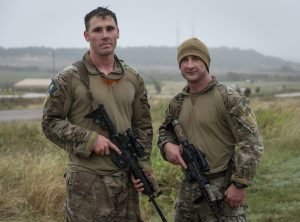 Soon, the other competitors trickled in across the finish line, dropped packs, and enjoyed a small victory and brief rest and refit before moving on to the day's next training event.
By 11 a.m., the competitors were back in dry uniforms and focusing on the task they're best known for: calling for indirect fire. On one of Fort Hood's many live-fire ranges, the TACPs were evaluated as they called live-fire missions with "Paladin" 155 mm self-propelled howitzers.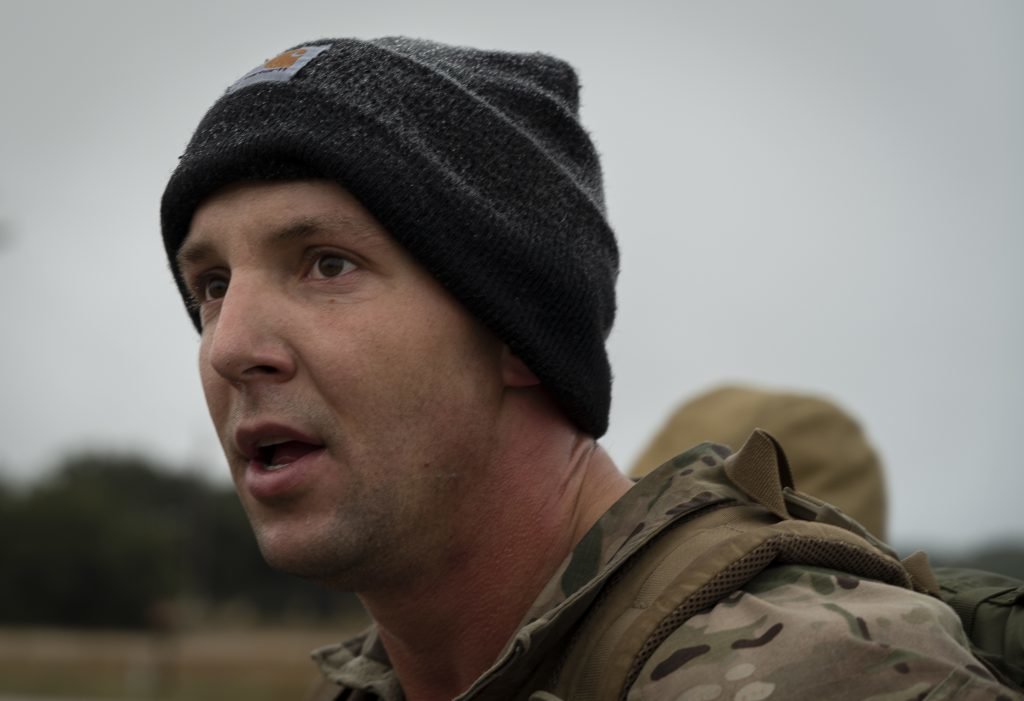 From there, the teams traveled to Reveille Peak Ranch in Kingsland, Texas — about an hour southwest of Fort Hood — to conduct night training with nonlethal rounds and night-vision goggles in an urban environment.
The final three days of the Lightning Challenge will take place at the ranch in Kingsland, and competitors will be evaluated on a variety of mission essential tasks.