A Utah-based Green Beret died Tuesday, Sept. 21, during a Special Forces combat diver preparation course in Kentucky.
Staff Sgt. Paul Lincoln Olmstead, an engineer sergeant with the Utah National Guard's 19th Special Forces Group, was participating in a training swim at a reservoir at Fort Campbell, Kentucky, Tuesday afternoon. Sometime during the swim at Joe Swing Park Reservoir, Olmstead slipped beneath the water and did not resurface.
His body was recovered by searchers Wednesday morning. An investigation is underway.
"This is an absolute tragedy, especially when we lose someone as capable and promising as Lincoln," said Col. Paul Peters, 19th Group commander. "Sometimes we expect this sort of thing in combat, but not during training, which makes this difficult for the unit and especially the family.
"We are committed to ensuring the family is supported over the coming days, weeks and months."
An Army-produced video of Maritime Assessment Course training.
The training swim that Olmstead was participating in was part of a Maritime Assessment Course hosted by 5th Special Forces Group, which is based at Fort Campbell. The course, which is often referred to as "MAC" or "pre-scuba," is a mandatory prep course for Special Forces soldiers aiming to attend the notoriously difficult Combat Diver Qualification Course, or CDQC, in Key West, Florida. Completing CDQC earns a Green Beret a chance to be assigned to specially trained dive teams within Special Forces units.
Olmstead had been in the Utah National Guard since 2016 and graduated from Special Forces Qualification Course in October 2019. He had already attended a long list of special operations schools, including Military Freefall, Special Forces sniper training, and the Advanced Urban Combat Course, where he was the honor graduate.
Officials say Olmstead was married with two children.
Olmstead's death makes him the second Green Beret to die in less than 60 days during training related to the combat diver course. Staff Sgt. Micah E. Walker died in late July while treading water during pool training in the early stages of the CDQC course in Key West. An investigation into his death is ongoing, though Army officials have said he did not drown but instead appeared to have suffered some other medical emergency during the drill.
Official numbers on training deaths in combat diver preparation courses and associated training were not immediately available, but Army officials said that Walker was just the eighth student to die while training at the CDQC course, which has operated since 1969.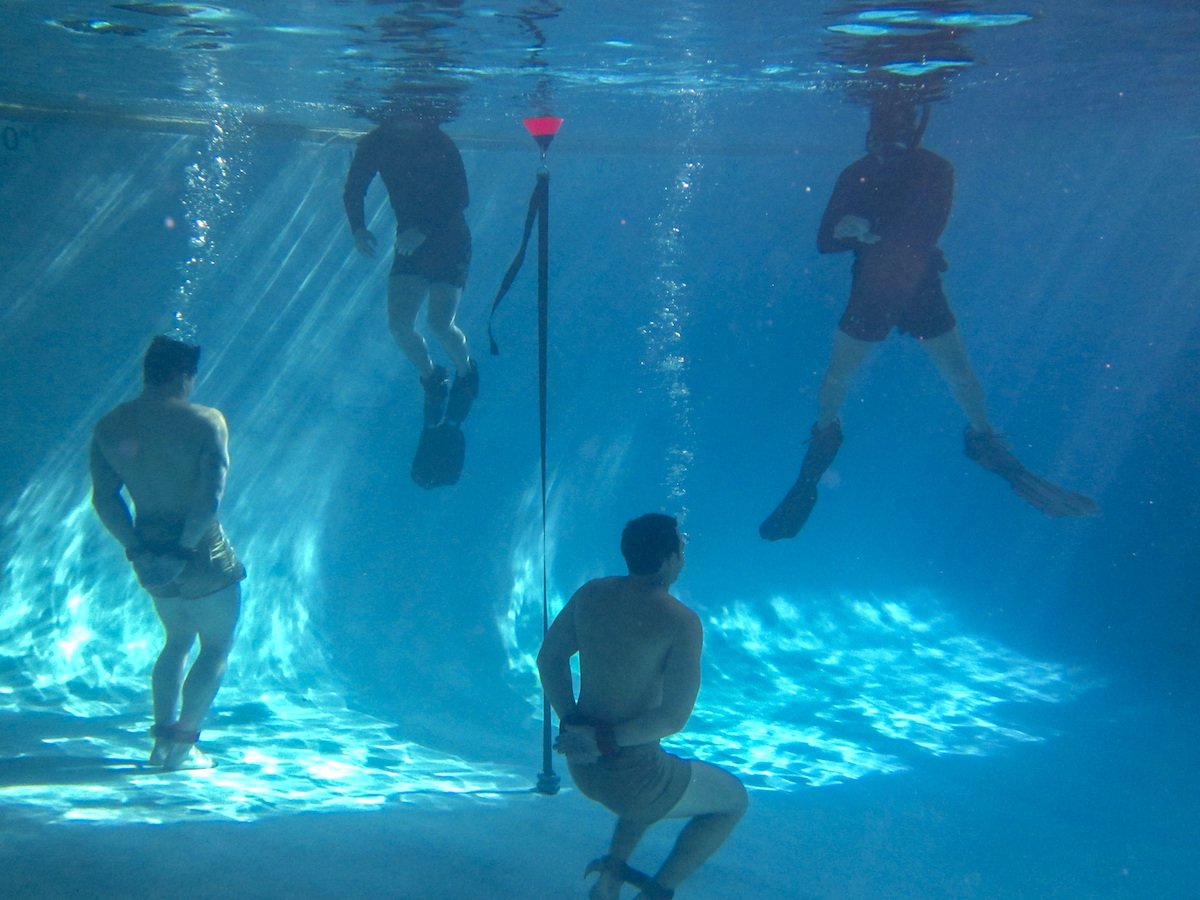 Pre-dive training courses like the Kentucky course do not, according to Army training rules, use underwater breathing equipment in training, but instead put students through arduous water events, such as long swims in full uniforms, extended treading water, and performing complicated tasks underwater while holding their breath.
Army officials said in a release that Olmstead was performing a surface swim at the reservoir. Open water swims are a standard part of pre-scuba and CDQC training.
Read Next: