The Battle of the Chosin Reservoir was a two-week-long bloodbath during which an estimated 120,000 Chinese troops surrounded some 30,000 American, British, and Republic of Korea (ROK) forces high in the mountains of North Korea. The United Nations forces launched what they perceived to be their final offensive into North Korea but were surprised by an overwhelming Chinese force that forced their retreat down the Korean peninsula.
Fighting conditions were a living nightmare: fresh snow on the mountains, below-zero temperatures, frigid windchill, icy roads, and a determined enemy. The fierce battle that spanned from Nov. 27 to Dec. 13, 1950, is viewed as one of the most iconic examples of grit and sacrifice in US Marine Corps lore.
We put together three little-known stories about the heroic "Chosin Few" who fought valiantly and escaped with their lives after nearly 6,000 of their comrades were deemed either missing or killed in action.
Firsthand Accounts from "The Frozen Chosin"
The "Frozen Chosin" were US Marines who fought to survive in the harsh climate of the Chosin Reservoir, located just 60 miles from the Chinese-North Korean border. Those who returned home to safety referred to themselves as the "Chosin Few." The frozen hellscape impacted weapons, mortar shells, radios, and medicine. Corpsmen even had to carry morphine syrettes in their mouths to keep them thawed enough to be useful when treating the wounded.
Veterans of the battle later shared what they could see and hear.
"I heard this racket down the slope," Pfc. Robert Cameron recalled. "It was like the sound of a Chinese birthday party, wedding, and funeral all rolled into one. People chanting, blowing horns, ringing bells, clashing cymbals, beating drums."
Some spoke about their combat experiences.
"They came up in front of us and they were throwing grenades," a Chosin Few veteran told the American Heroes Channel. "The grenade bounced off my helmet, killed the guy on my left, and wounded my buddy. Then things started to get hairy. We turned around and they were right behind us. My sleeping bag was there and we killed eight of them right on top of my sleeping bag."
Cpl. John Cole of the 1st Marine Division related the most harrowing moment of his life, when a grenade explosion threw him down the side of Hill 1520. He had run out of ammunition and was armed only with his KA-BAR knife. A Chinese soldier charged him holding his own knife. Cole grabbed his arm and stabbed him in the throat. Another Chinese soldier assaulted his position, and Cole thrust his knife into his chest.
"And then came another guy with a bayonet," Cole told Deseret News in 2015. "I knocked his bayonet to the side just as he pulled the trigger and it blew out the back of my forearm. Then I cut his throat with the KA-BAR. I went into shock. My tongue swelled up and I couldn't talk. I thought I was going to die. I should have been dead a dozen times."
An Unusual Honor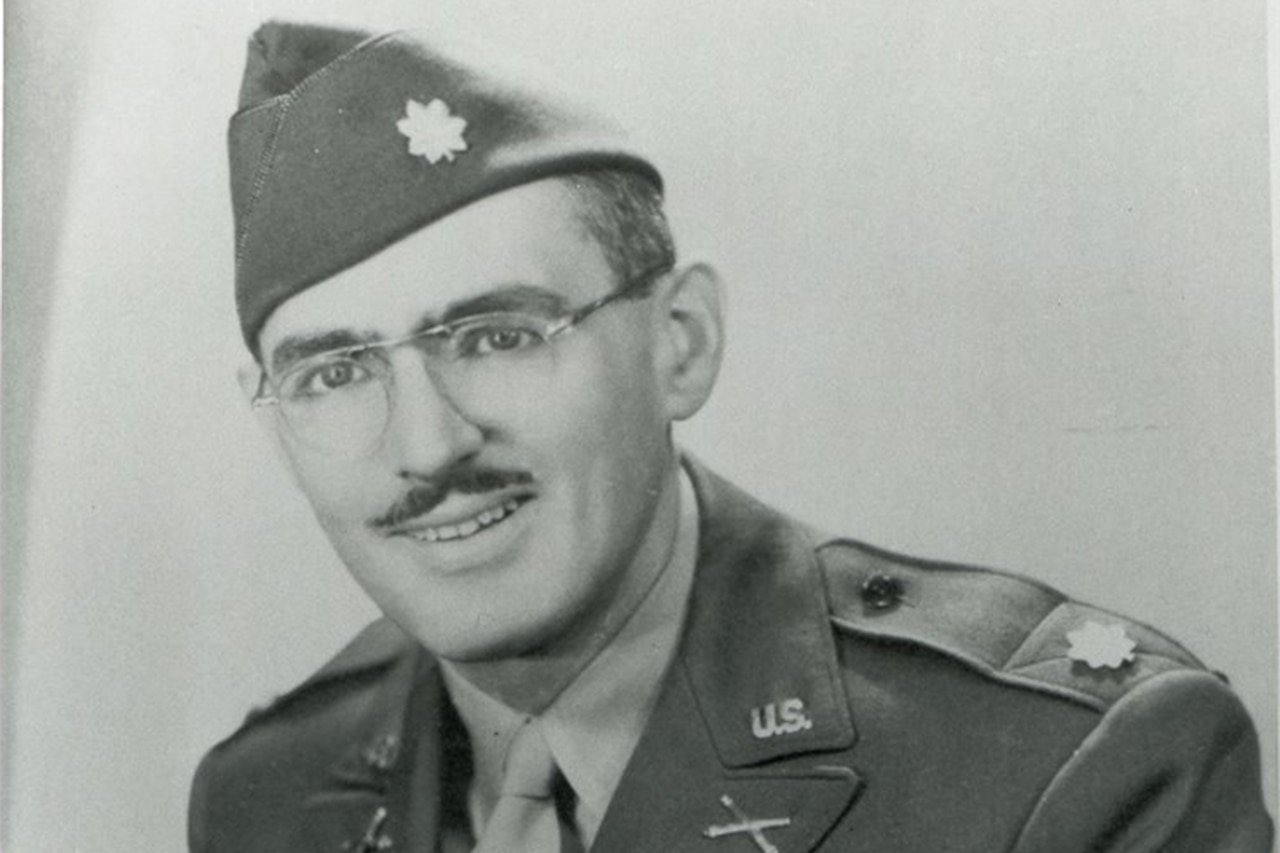 Lt. Col. John U. Page from the US Army's 52nd Transportation Truck Battalion, X Corps Artillery, was awarded the Medal of Honor for actions on Nov. 29, 1950, near the Chosin Reservoir. Page was on a routine mission establishing traffic control along the main supply route to 1st Marine Division positions and some Army elements on the Chosin Reservoir plateau. Instead of returning to the X Corps Headquarters at Hamhung, he chose to stay and aid an isolated signal station that was under threat of being cut off from the rest of the Marines.
He rescued his jeep driver, pulling him away from an ambush near a destroyed bridge, and moved to reach the surrounded Marine garrison at Koto-ri. He volunteered to train a force of US Marines and soldiers. Page and his newly trained fighting force prepared a makeshift airstrip on frozen ground in order to evacuate casualties. On two separate occasions he mounted the rear of a tank and manned the machine gun turret to defend the improvised airstrip from oncoming assaults.
A few days later on Dec. 3, 1950, Page dropped hand grenades onto Chinese positions while aboard a low-flying light observation plane. After 10 days of constant fighting, Page flew to Hamhung to arrange for artillery support. He again mounted an abandoned tank and fired the tank's mounted machine gun at enemy forces until the enemy gunfire ceased. On the night of Dec. 10, Page bravely fought through the kill zone of an ambush and single-handedly surprised the hostile force, inflicting heavy casualties. He continued to fight until he was mortally wounded.
Page's actions, from mounting a tank's machine gun to dropping hand grenades into enemy foxholes from a low-flying plane, were a distinctive display of heroism.
Task Force Drysdale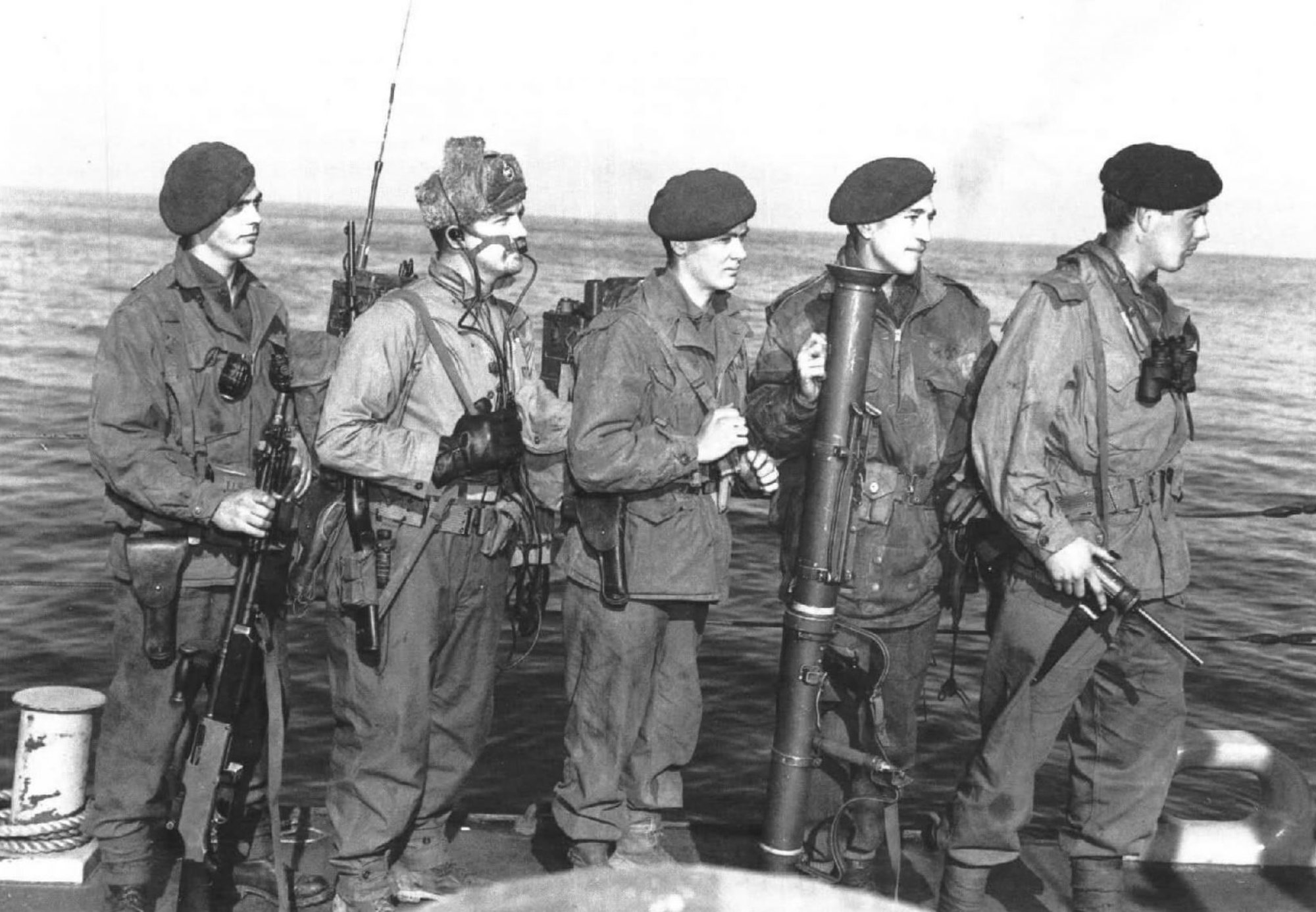 The same unit of British Royal Marines who would infamously be exposed to the psychedelic drug LSD during a weeklong military exercise in 1964 also developed a fearsome reputation at the Battle of the Chosin Reservoir. Lt. Col. D.B. Drysdale, the commander of British Royal Marine's 41 Independent Commando, assembled Task Force Drysdale, composed of 922 men and 141 vehicles. The United Nations force of British Royal Marines, US Army soldiers, and US Marines moved 11 miles over an ice-covered road from Koto-ri to Hagaru-ri in order to rescue the 1st Marine Division from being annihilated. They fought through 12 roadblocks and thousands of Chinese soldiers to reach the town of Hagaru-ri, located at the southern tip of the Chosin Reservoir.
"This was the first time that the Marines of the two nations had fought side by side since the defence of the Peking Legations in 1900," Lt. Col. Drysdale wrote in his report. "Let it be said that the admiration of all ranks of 41 Commando for their brothers in arms was and is unbounded. They fought like tigers and their morale and esprit de corps is second to none."