Veterans committed to ending the troubling number of suicides in their community got important insight into how best to do that after a group of suicide prevention researchers announced an important discovery this week: Sharing positive stories about hope and recovery saves lives.
While many anti-suicide campaigns are already built around that belief, researchers found valuable data points in a popular hip-hop song.
According to the study published the British Medical Journal, Logic's hit song "1-800-273-8255" may have saved hundreds of lives by increasing calls to the the US National Suicide Prevention Lifeline.
The song begins as a cry for help from a young man struggling with suicidal thoughts, singing, "I don't wanna be alive / I just wanna die." Instead of taking his life, the protagonist calls the suicide prevention lifeline and speaks to a crisis worker who encourages him to hold on, and the latter half of the song offers a message of hope as the caller realizes life is worth living:
"The lane I travel feels alone / but I'm moving 'til my legs give out / and I see my tears melt in the snow / but I don't wanna cry / I don't wanna cry anymore / I wanna feel alive / I don't even wanna die anymore."
Researchers looked at three events where the song got the strongest public attention: the song's release, Logic's performance at the 2017 MTV Video Music Awards, and a performance at the 2018 Grammy Awards. In the 34-day period after those events, there were nearly 10,000 additional calls made to the hotline. The strongest uptick in calls corresponded with the MTV performance, and the analysis also showed during the same time periods a 5.5% decrease in suicides, which amounts to 245 additional lives saved.
For Marine veteran Raymond Lott, the study was a validation of the suicide-prevention work he's been doing for years. Better known to many as The Marine Rapper, or TMR, Lott's passion for saving lives began with his own struggles after leaving the military in 2014.
"Music is cathartic for me," TMR told Coffee or Die Magazine. "Getting out of the Marine Corps, I needed some type of release, some type of therapy of my own, and the only thing that helped me was making music."
In his song "Love Cost," Lott lays bare feelings of worthlessness and lack of purpose after leaving the Marines — an experience to which many veterans can relate. The song opened a door for others to talk about their own mental health, and listeners started reaching out to him to say they had experienced similar feelings.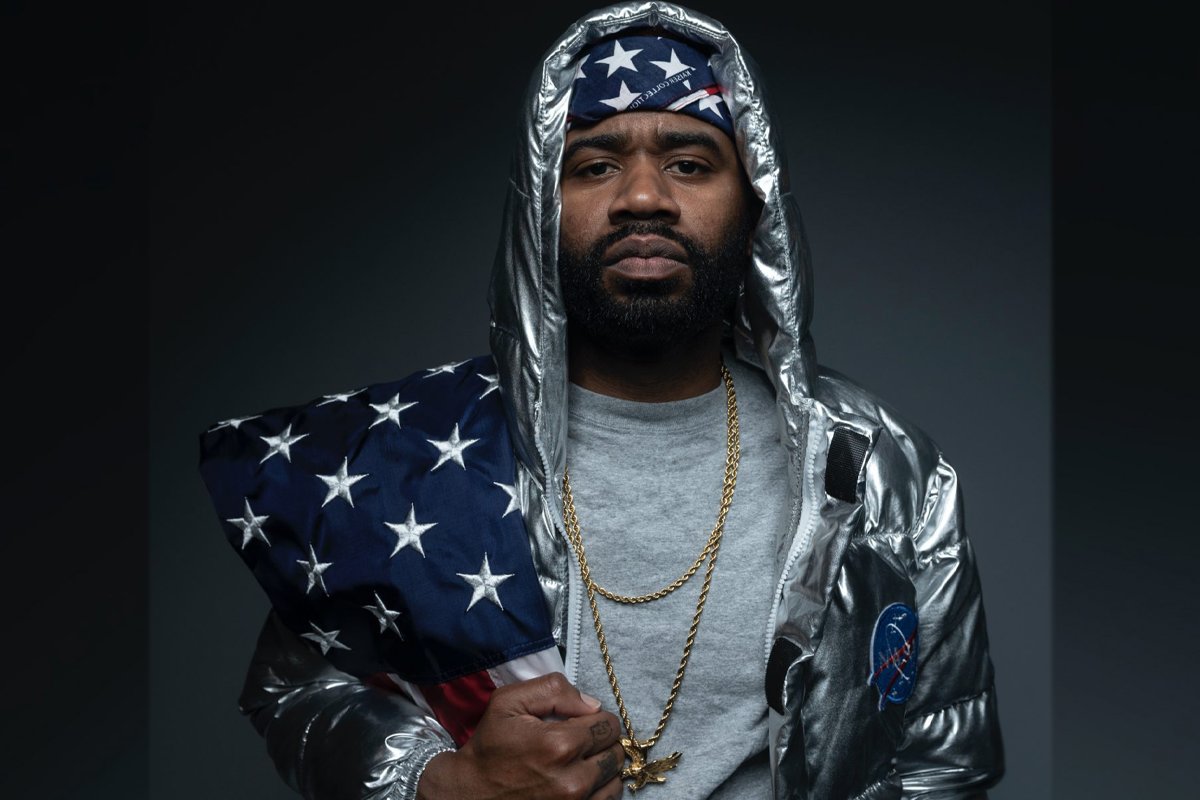 "A lot of veterans don't want to talk about their own struggles first or unless they know the other person has similar struggles," Lott said. "So it was very important that the first step for me was to talk about my own struggles and let them know that if you want to talk to me, I'm here for you."
Lott says listeners have shared both publicly and privately how TMR's music has helped them "through the toughest and lowest" points of their lives, and made them feel less alone.
Marine veteran Christopher Zahn served with Lott in 2004. He told Coffee or Die his friend's music and other positive messages and support from veteran friends and loved ones have helped him through his mental health struggles, which at their worst manifested as thoughts of suicide.
"I'm here because I had people who cared enough about me to reach out and tell me I was loved and appreciated and needed in this world," Zahn said. "When you're in that dark place, it feels like you can't ever get out of it, but you can. Hearing those sentiments from people you know and love and from the veteran community in general is a life-saving experience. It was for me, and now I feel I owe it to the universe to give that back to others who are struggling however I can."
Prominent veterans who have used their platforms to advocate for mental health include Marine Corps veteran Zachary Bell — better known as Veteran With a Sign — Navy SEAL veterans Morgan and Marcus Luttrell, Marine veteran and Fox News contributor Joey Jones, and actress and Navy veteran Jennifer Marshall.
As CEO of the health and wellness nonprofit Boot Campaign, Shelly Kirkland strives to incorporate the same emphasis on hope and recovery that appears to have made Logic's song so successful. Kirkland told Coffee or Die she's not surprised at all by the study's findings.
"Notable veterans who share their struggles publicly make other people feel like they're not alone," Kirkland told Coffee or Die.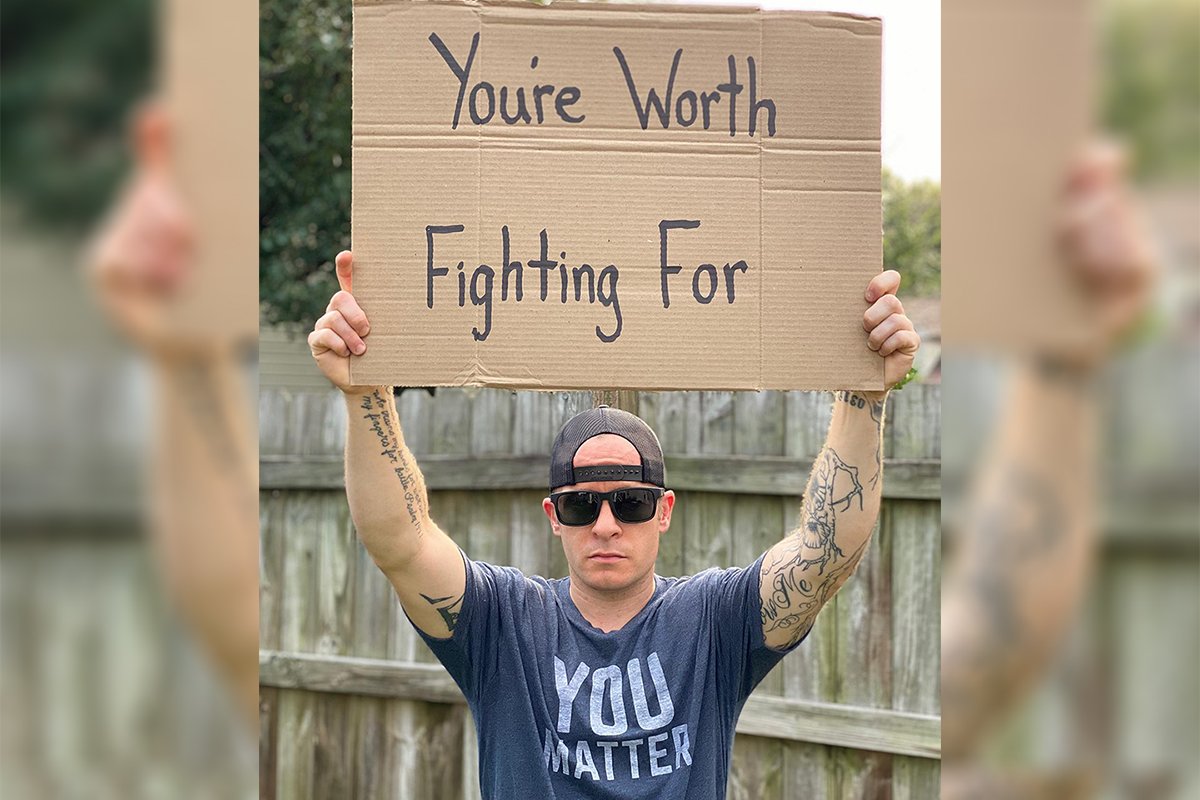 Last year, Boot Campaign launched its "You Matter" campaign, which was built around the belief that persistent positive messaging can save lives. The two words reached thousands of individuals, including an active-duty Marine who messaged Kirkland on social media.
"'I didn't know I needed to hear that so much. You helped turn my day around,'" Kirkland recalls him telling her. "It can just be something so simple, showing people that you care."
Widespread commitment among military veterans to shatter the stigma associated with seeking help for mental illness has led to myriad media campaigns and approaches to the goal of ending veteran suicides, but the research published this week suggests not all campaigns are equally effective.
Researchers say previous peaks in calls to the Suicide Prevention Lifeline were "almost always associated with harmful media events, such as celebrity suicides" and often corresponded with increases in suicides. Experts have consistently recommended that the copycat effect be minimized by not reporting on suicide methods, not glamorizing or sensationalizing, and always including resources for help, such as the suicide prevention hotline number.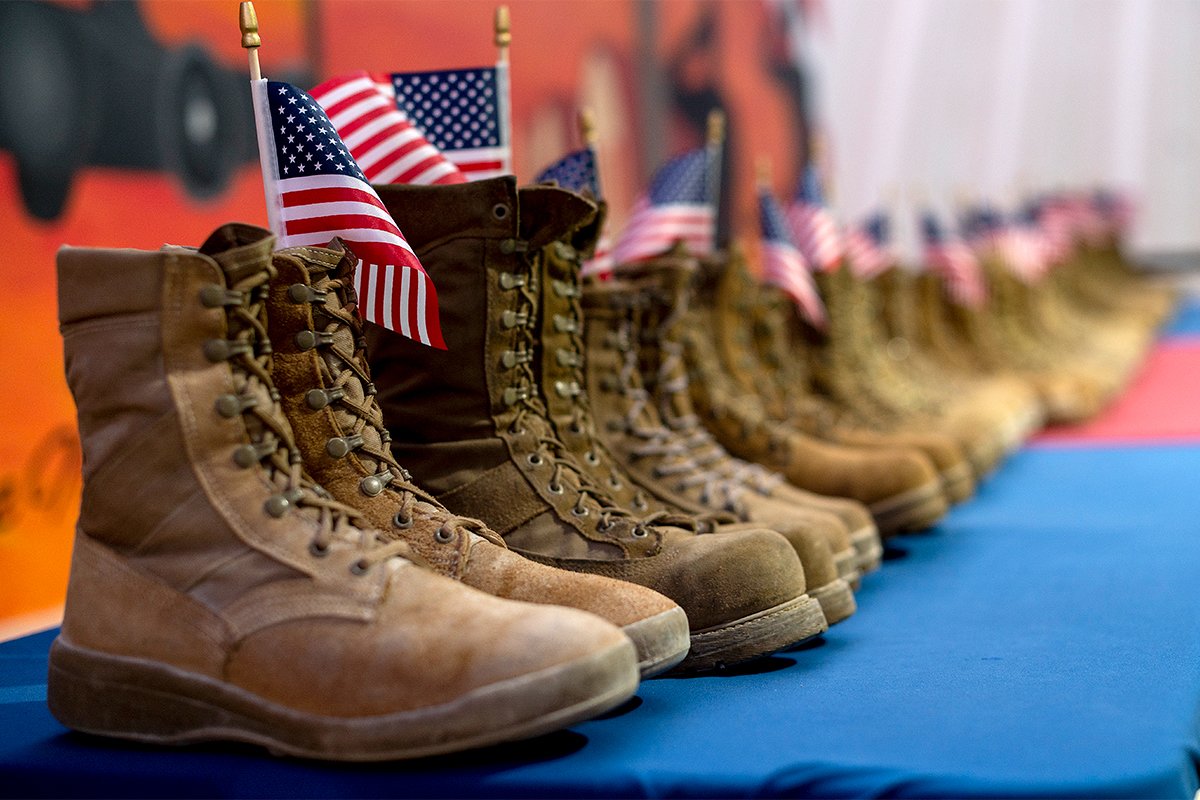 Dr. Matt Miller, executive director of the VA's Suicide Prevention Program, told Coffee or Die veterans sometimes think their problems aren't "bad enough" to call or worry they might take a line from someone who needs it more. But he stressed that veterans should call, text, or chat online with crisis line staffers anytime, even if it's just to ask more questions about the hotline itself.
"There's no bad reason to contact [the Veterans Crisis Line]," Miller said.
The National Suicide Prevention Lifeline connects to local call centers around the country, and if callers press 1, they'll be automatically directed to the Veterans Crisis Line, available 24/7.
The success of Logic's song suggests it is possible for artists and advocates to reach those in crisis without unintentionally causing further harm in the process. Suicide-prevention research suggests the techniques that are most effective are those many in the veteran community are already implementing: supporting others, being vulnerable, and sharing stories of hope and healing.
Read Next: