My introduction to Starbucks was during my first visit to London in 2012, and the strange green-and-white mermaid immediately made an impression. Having been born and raised in Johannesburg, South Africa, big brands such as Starbucks and Pizza Hut were strange and somehow fantastical companies that were firmly relegated to the realm of movies — hardly the stuff of real life.
I bought something equally fantastic inside the Starbucks — a pumpkin spice latte or another over-the-top sugary creation that was more candyfloss than real coffee. It was like tasting a small part of a dream, but the novelty quickly wore off.
London is a city of three things: cozy pubs and beer drinkers; an incredible and complex history that shines through in every building, statue, and park bench; and a series of chain stores that desperately choke every high street in a bid to stave off competition and peddle their products to a population that is perpetually late and short on time. Starbucks, Caffè Nero, Costa Coffee, Pret A Manger — these names are ubiquitous throughout the capital and account for some of the 70 million cups of coffee that are consumed throughout the UK per day.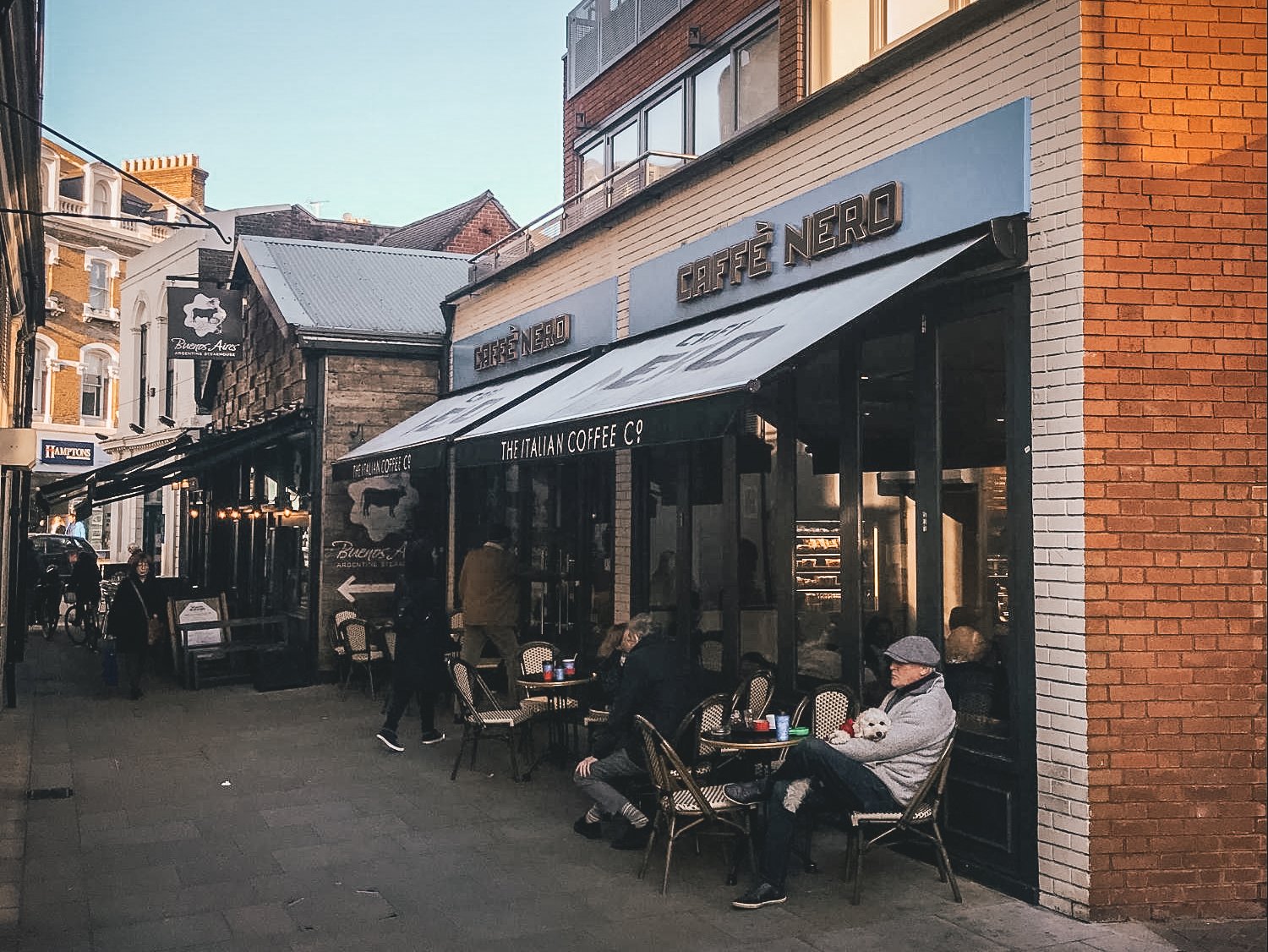 Whatever movie-charm the Starbucks held dissipated like smoke, and I realized that the smiling mermaid was nothing more than a front for a gargantuan series of cogs that churned out coffee in a bid to appease the most general tastes of a broad public.
London was a city of coffee drinkers with few coffee lovers. However, that hasn't always been the case.
A Brief History
London was once a thriving location for the consumption of high-grade coffee before adopting tea as the hot beverage of choice. In the 17th and 18th centuries, coffee houses were social hotspots where, in lieu of Wi-Fi, men would gather to drink this newly introduced caffeinated beverage, discuss news, and exchange ideas. It was popular among poets, playwrights, journalists, and other men of thought. The coffeehouses acted both as a crossroads for travelers who brought tales from afar, a place of business (the first stocks and shares of what would become the London Stock Exchange were traded in Jonathan's Coffee-House), and even as a space for scientific enlightenment (Isaac Newton once dissected a dolphin in the Grecian Coffeehouse).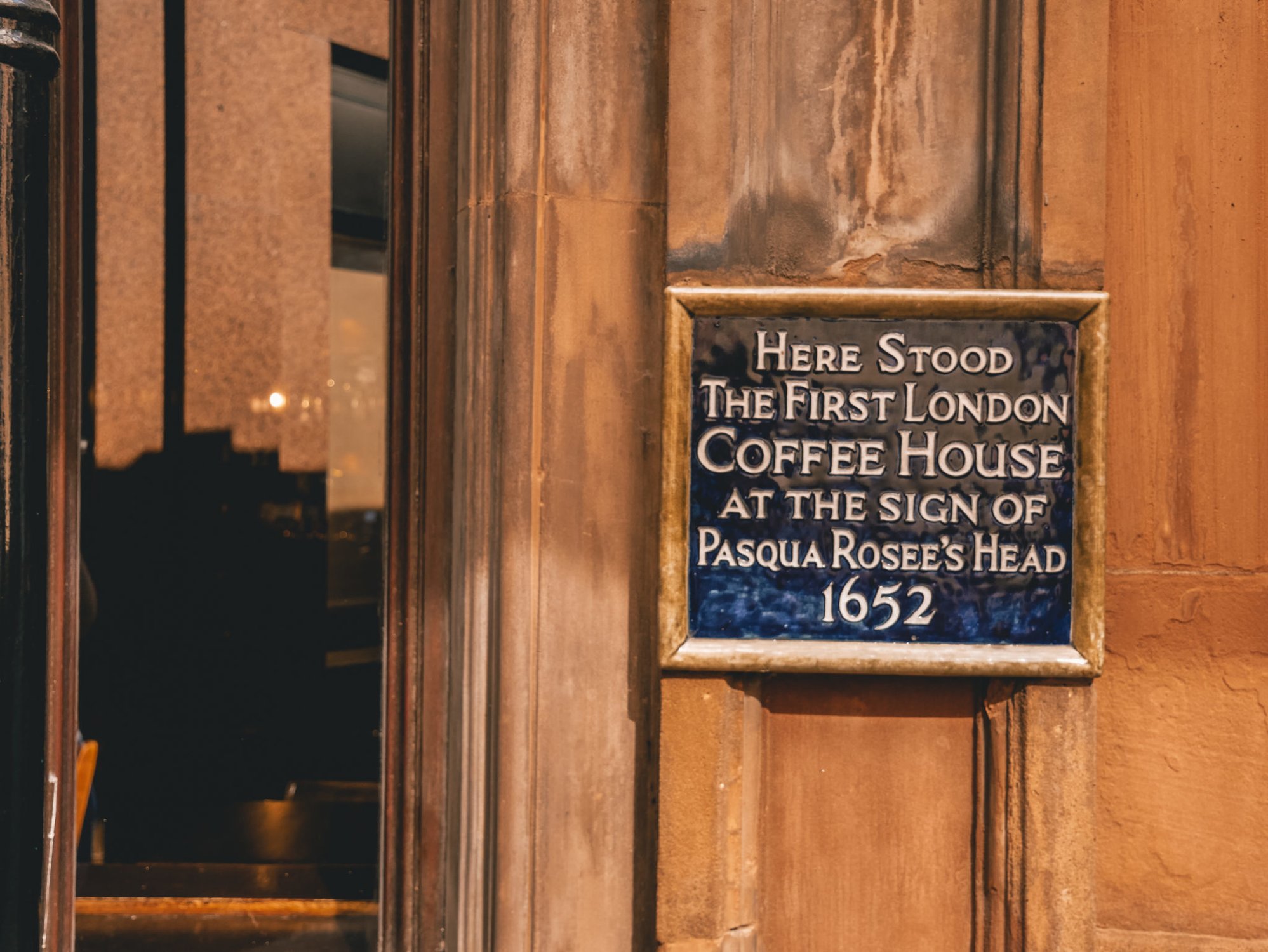 But as the 18th century drew to a close, so too did the popularity of coffeehouses — and instead the demand for tea skyrocketed. Tea had become an incredibly important and valuable traded good, and its fashion in royal court contributed to it becoming a national drink and public favorite, one that would go on to shape the United Kingdom's identity to the point of stereotype. Coffee fell into obscurity, and it wasn't until the late 1990s that it came back in vogue.
Twenty-five years ago, the average Londoner would define a good cup of coffee as two spoonfuls of freeze-dried, supermarket-bought granules mixed with hot water from the kettle. At the time, two drinks dominated the public sphere: the easy-to-prepare cup of tea, which spoke simultaneously of class and distinction as well as blue collar mannerisms; andreal ale, which was consumed in pubs and public houses citywide and was a cornerstone of British culture and community.
Rise of Specialty Coffee
It was 1993 when coffee began to gain popularity again. From then until 1998, the number of cafes and coffee outlets rose by 847 percent. Greasy-spoon joints made way for cozy cafes that provided high-quality and delicately produced coffee. London, the large melting pot of cultures that it is, started to adopt the cafe cultures of other nations. Soon, the veins and arteries of England's capital pumped with the caffeinated blood of American filter coffee, Italian espresso, the French press, and the flat whites of the Antipodean mates from down under.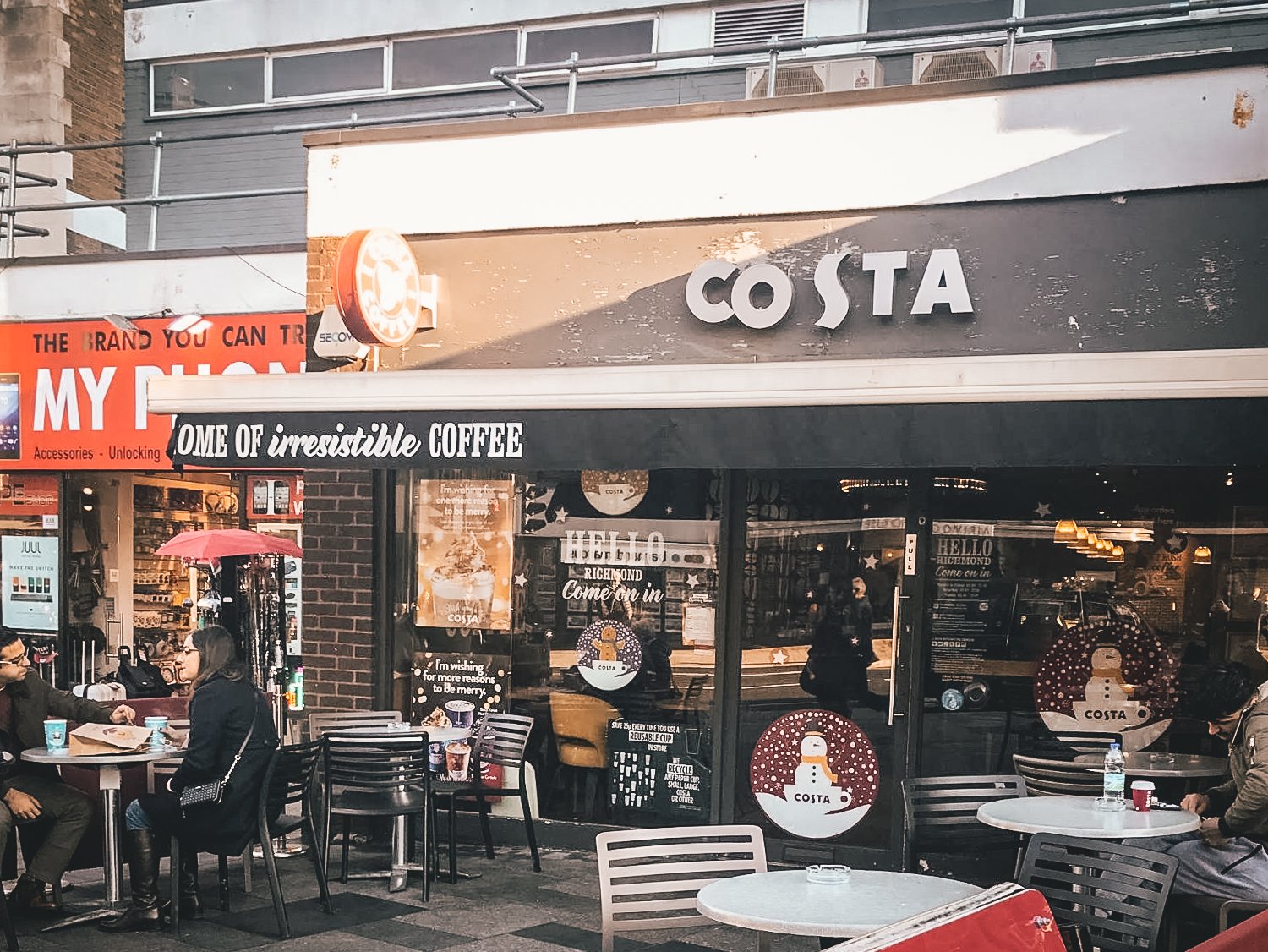 This trend didn't go unnoticed by big-brand coffee chains, which explains the inordinate number of Starbucks and Costa Coffees on Oxford Street. And while a coffee snob might turn their nose up at the site of all that big-box consumerism, it's been oddly and symbiotically beneficial. The sheer number of big-brand coffee shops has introduced coffee to an increasingly larger population, which in turn has driven the thirst for better and more-intricately made coffee. Feeling unsatisfied with the brews currently on offer on any high street, large numbers of artisan coffee shops — such as Monmouth Coffee at London Bridge or Store Street Espresso near the British Museum — have risen to meet the public's demand for better quality, treating coffee as a culinary specialty product akin to craft beer or wine.
Marco Fabiano, an Italian barista at Coffeeology, an independent speciality coffee shop in Richmond, agreed.
"People are more spoiled than ever before," Fabiano said. "If they want the quick coffee, they go to Caffè Nero. But many people want good coffee — Aeropress, single-origin roasts — they want to take their time."
When asked how the coffee scene has changed in the last few years, he laughed. "It's changed completely. The amount of speciality coffee shops has jumped so much in the last 10 or so years."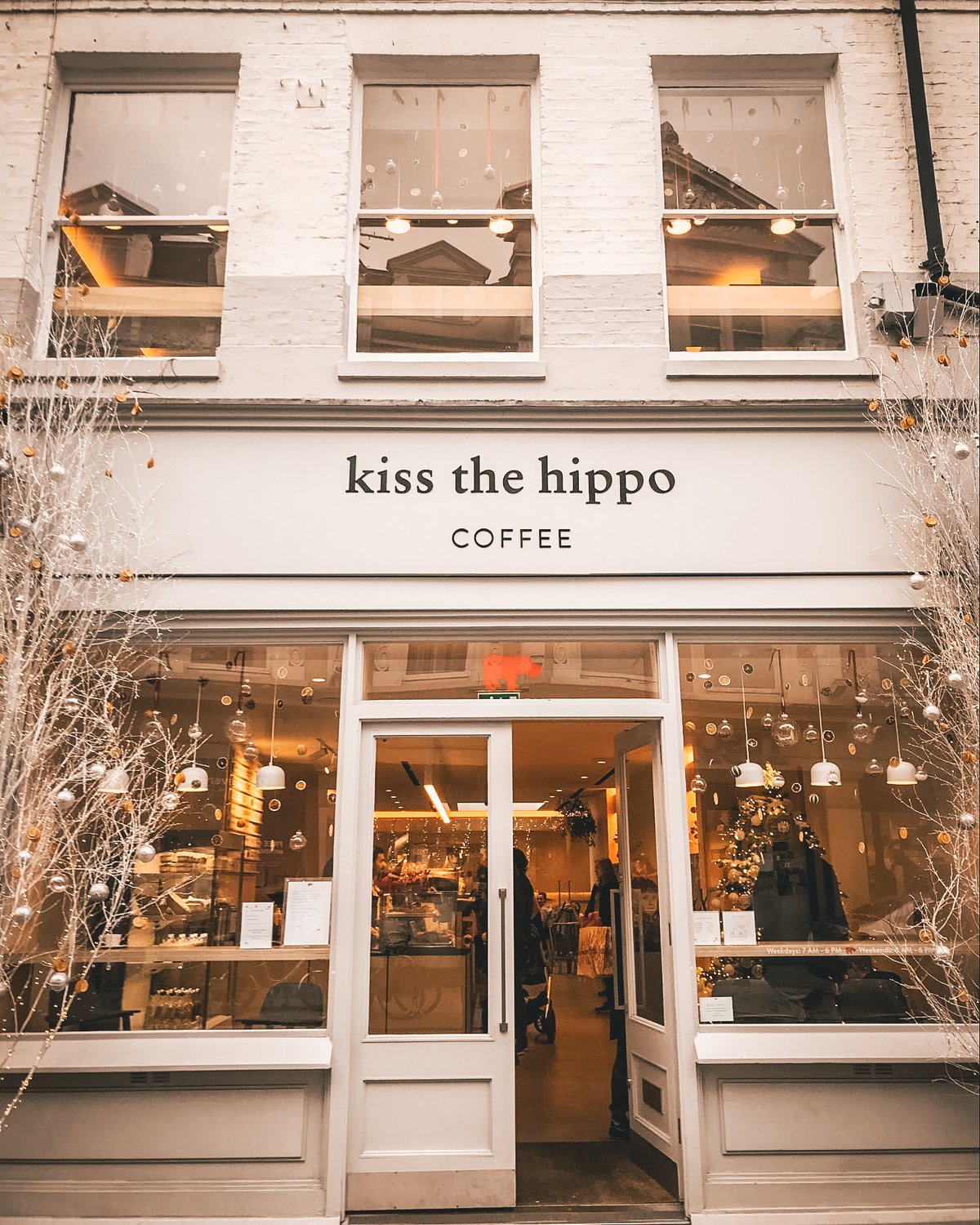 And that growth isn't isolated to London — data from the CBI Ministry of Foreign Affairs show specialist coffee shops as the fastest growing restaurant category in Europe in 2016 (9.1 percent growth from 2014 to 2015). While coffee consumption in Europe remains stable (30 percent of total global consumption), with Germany, Italy, and France leading the pack, the continent has the highest per-capita consumption in the world. The CBI noted that "Nordic markets such as Finland, Sweden, Norway and Iceland register the highest per capita consumption, above 8 kg [nearly 18 pounds] per year."
The rise in specialty coffee has also coincided with the closure of pubs and the rise of the internet and a mobile workforce. Cafes began to take the place of defunct high-street shops crowded out by rising rents. They have become a place to not merely grab a quality cup of coffee, but also as an alternative location to work and socialize.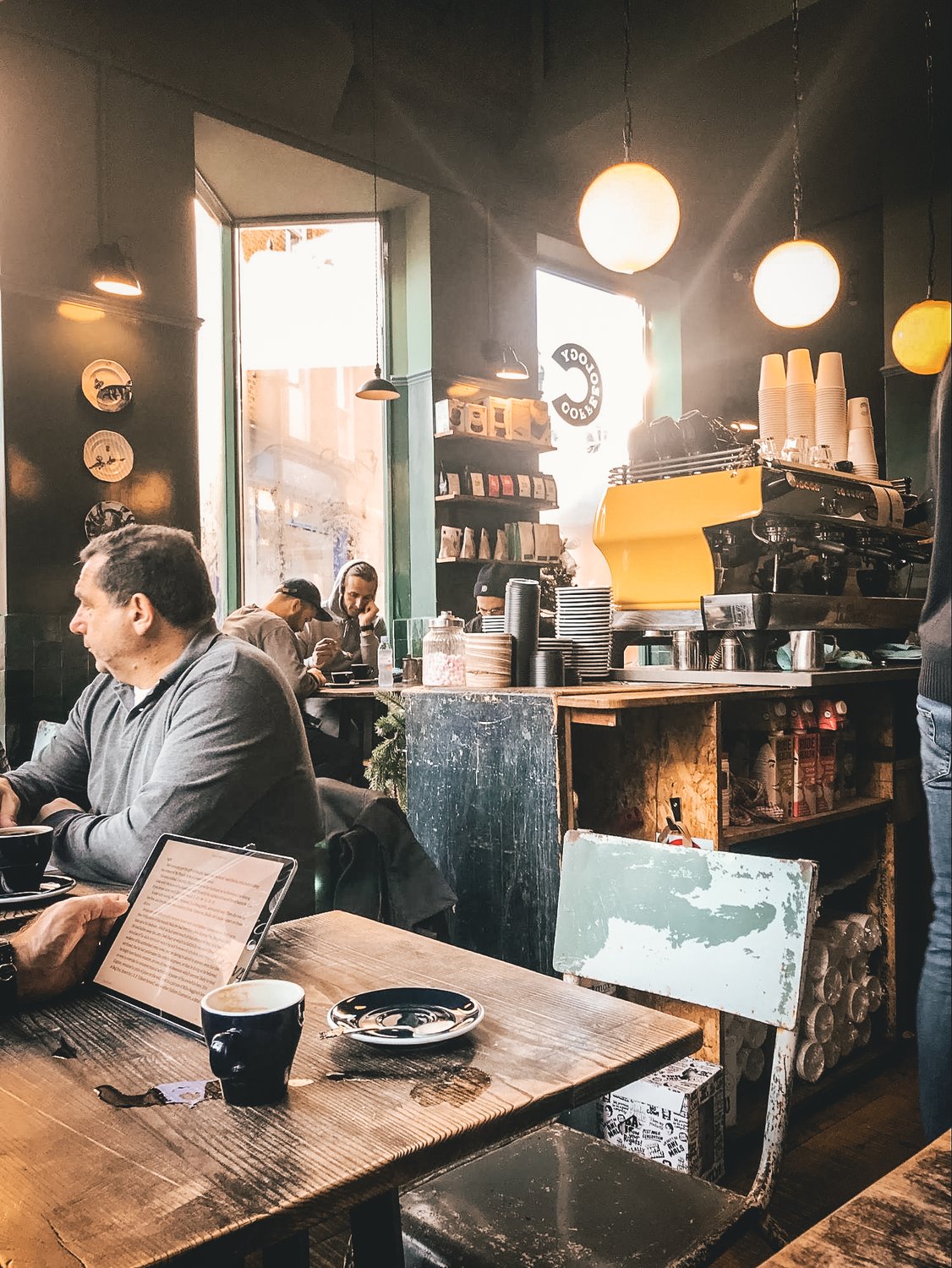 Pubs, too, have adopted the trend, often requiring everyone who works on the floor or behind the bar to undergo barista training as part of the job. It's vital to know how to make a latte and an espresso macchiato, to understand where the fair-trade beans were sourced, and to be able to clean the spaceship-like coffee machine with all its chrome and steam — all the while pouring beers and serving food.
Like high-waisted jeans and cat-eye sunglasses, London's artisanal coffee culture is experiencing a revival. The coffeehouses of the 17th and 18th centuries might be gone and, for the most part, forgotten, but the powerful effects — both social and physical — of the brew that it served are not. If the Thames is the life force that keeps it breathing, then in a city as hectic and as pedal-to-the-metal as London, coffee is the octane that keeps it thriving.