No single soldier on the battlefield is more revered — or more reviled — than the sniper. From tales of a long shot by The White Feather to tales of the long list of bodies that The White Death left behind, mythic stories of snipers and their seemingly impossible shots have cropped up in every war since the invention of firearms. Regardless of how fantastic some of these shots and shooters may seem, it's snipers' highly refined skills that enable them to perform such impressive feats — that, and a little luck.
The signature of a skilled sniper is the long shot: the ability to accurately stretch a single round out past conventional ranges and eliminate a threat before it ever hears the crack of the rifle. Each of the five shots listed below was such a shot, and each was, at that time, the longest shot ever recorded.
No name in sniper history is more revered than that of Carlos Hathcock, who in 1967 engaged and killed an enemy fighter from 2,286 meters. That shot stood as the longest confirmed kill in sniper history for more than three decades. But in the wars in Afghanistan and Iraq, at least five soldiers from three countries have made longer shots.
The following is a list of what are now the five longest publicly confirmed sniper shots, all confirmed by military authorities from the shooter's home nations. None are American, though it is not clear whether the absence of US shooters on the list is due to American sniper achievements remaining classified, tactics among US forces that reduce opportunities for very long shots, or other reasons.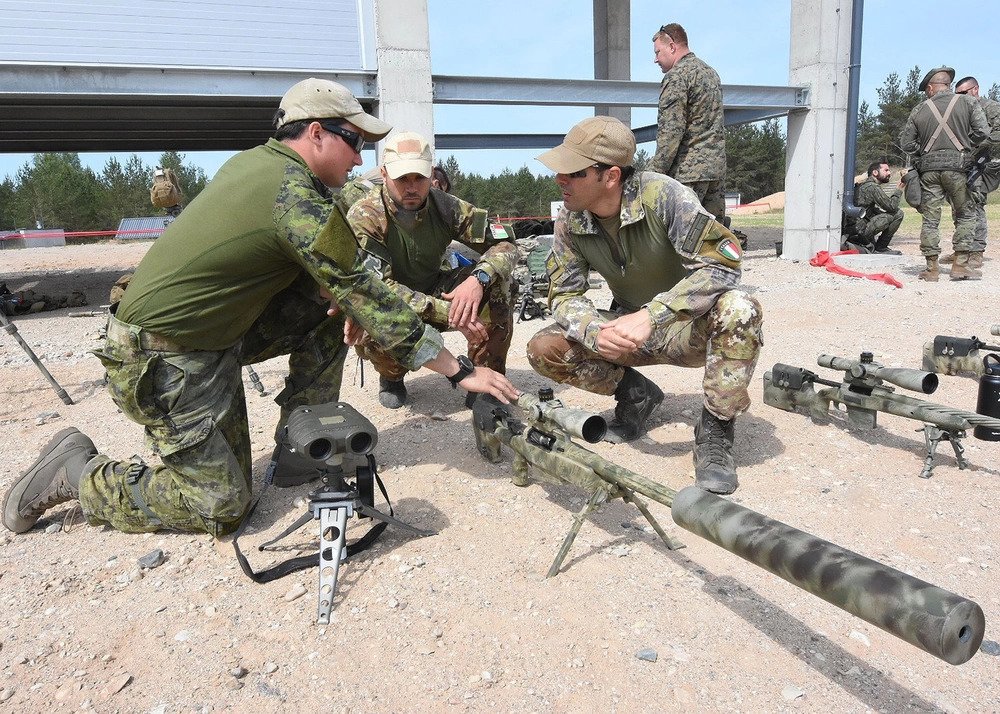 2,310 Meters
Master Cpl. Aaron Perry of the Canadian Army was the first shooter to break Hathcock's mark in 34 years. In March 2002, Perry was part of a six-man Canadian sniper team supporting Operation Anaconda in the Shah-i-Kot Valley of Afghanistan. The team amassed more than 20 confirmed kills during the operation, one of which Perry made at a distance of 2,310 meters on a McMillan Tac-50.
2,430 Meters
Days after Perry's shot, as fighting in Operation Anaconda continued, Canadian Army Cpl. Rob Furlong was operating as a part of a different Canadian sniper team when he observed a group of enemy fighters maneuvering through mountains approximately 2,430 meters away. Furlong used his own McMillan Tac-50 rifle to fire at the fighters. He missed his initial two shots before the third made contact and killed one of the fighters.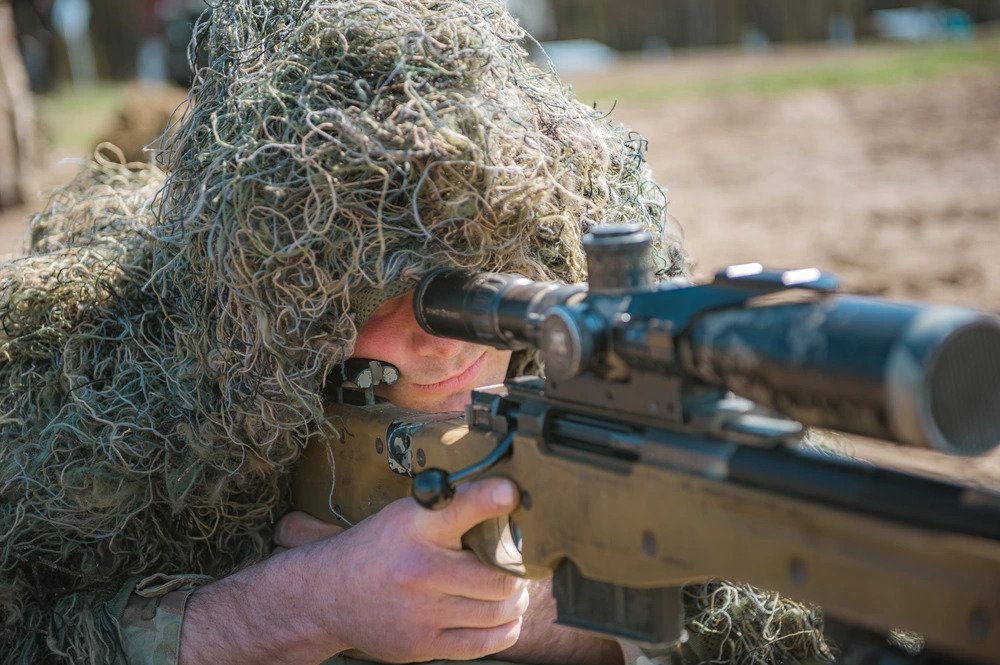 2,475 Meters
British Army soldier Craig Harrison was a corporal of horse (a rank in British cavalry units equivalent to that of an American sergeant) serving in Afghanistan in November of 2009. Using an Accuracy International L115A3 long-range rifle, Harrison killed two enemy combatants at a range of 2,475 meters, a distance just over a mile and a half, in Helmand province. With the assistance of his spotter, Trooper Cliff O'Farrell, Harrison identified and killed the two insurgents, who were firing on British and Afghan soldiers with a PK machine gun just south of Musa Qala. The bullets took 6 seconds to travel the distance. To shoot the second gunner, Harrison fired one bullet, adjusted slightly, and fired a second before the first had hit, meaning there were two bullets headed toward the target at once. It was a good decision — the man rose from his position just before the first bullet arrived, missing. The second bullet hit the man in the chest, Harrison said.
Harrison describes his service, his struggles with post-traumatic stress, and his record-breaking shot in an excellent interview here.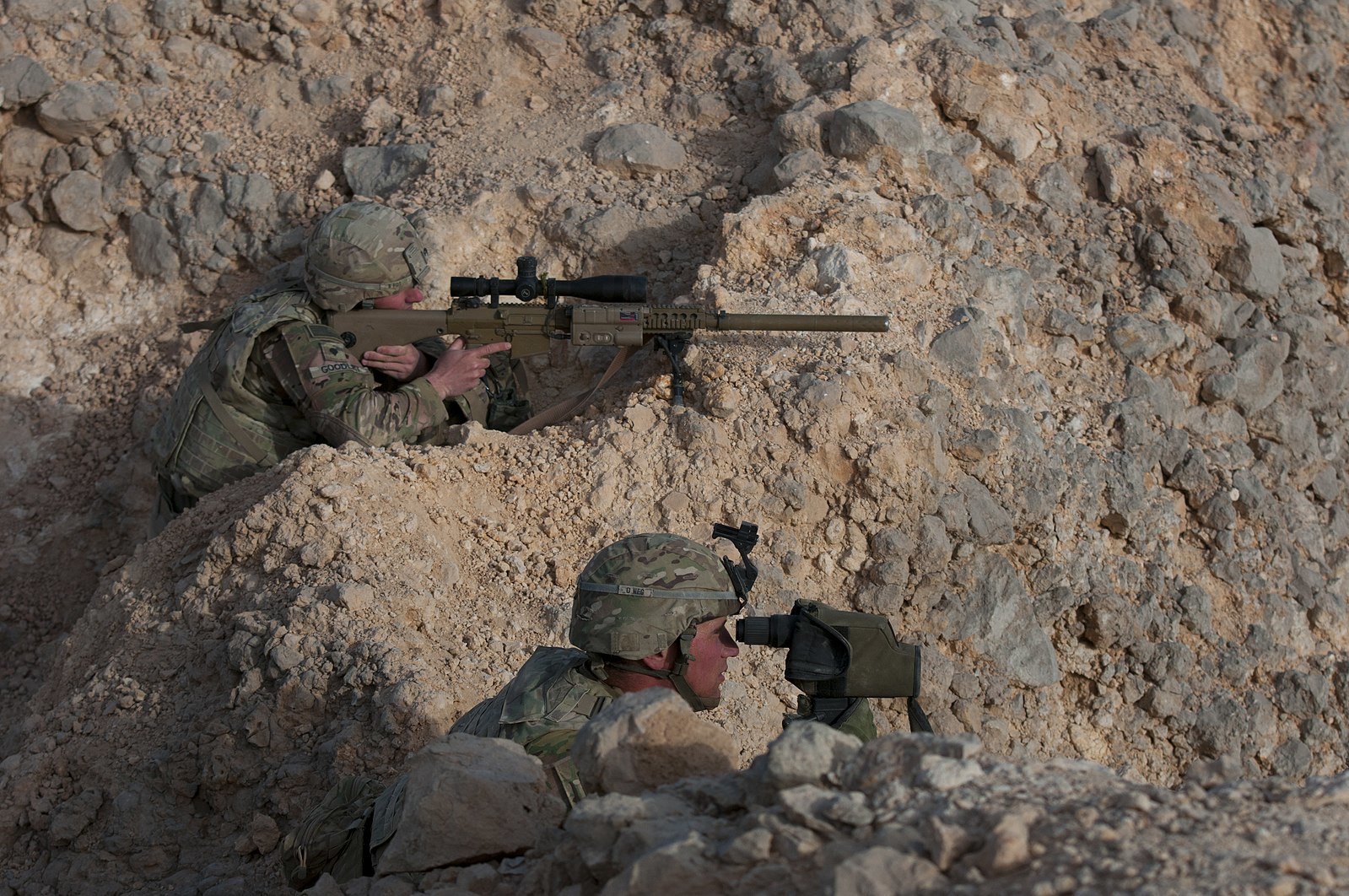 2,815 meters
In Afghanistan, in April 2012, two unnamed Australian commandos from the 2nd Commando Regiment using the Barrett M82A1 eliminated a Taliban commander at 2,815 meters. The shooters fired simultaneously from roughly 1.8 miles away, meaning that their shots remained in the air for approximately six seconds before hitting the Taliban commander. It is unclear which shooter's round made contact with the target.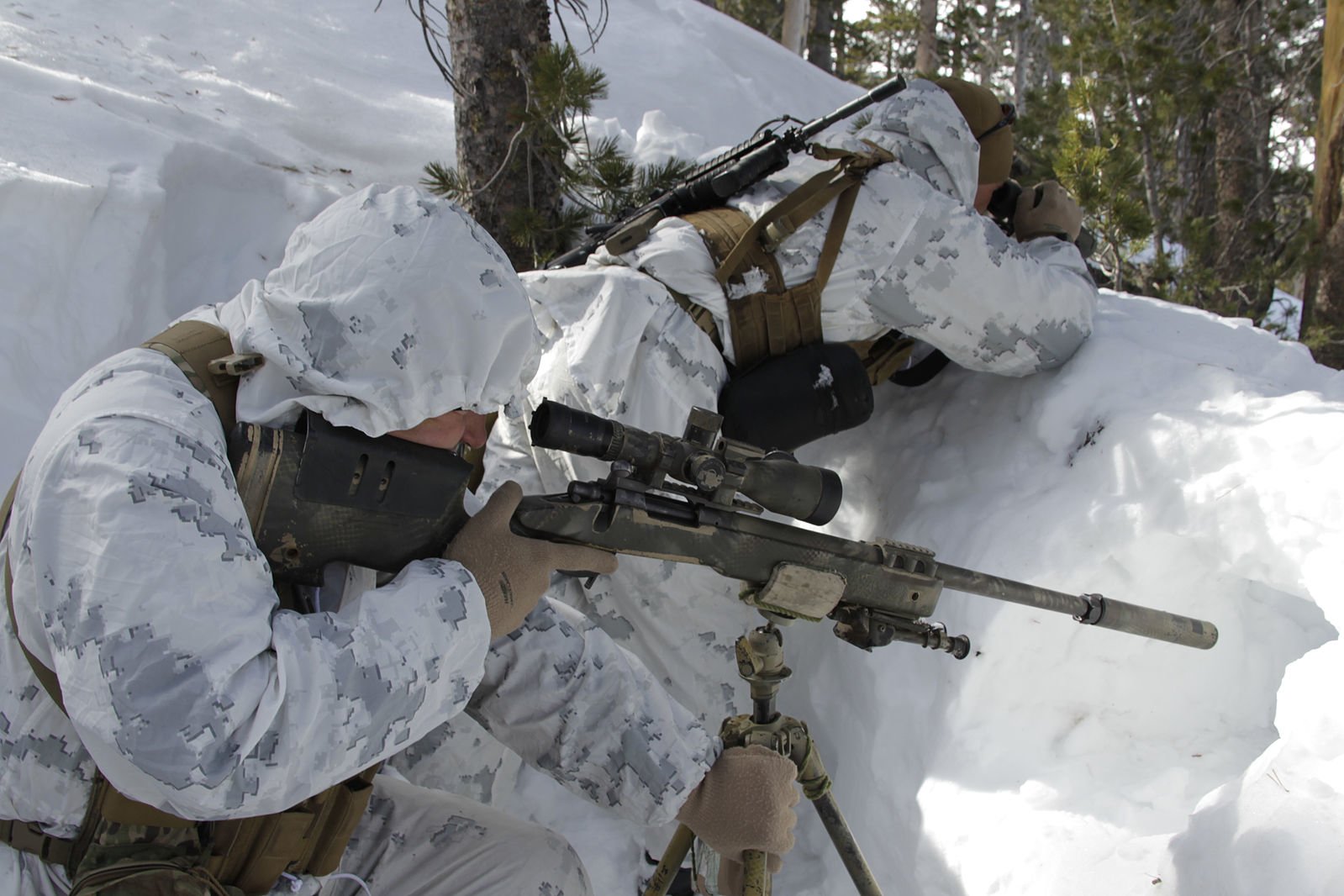 3,540 meters
In May 2017, an unnamed Joint Task Force 2 Canadian sniper was said to have eliminated an ISIS combatant just outside of Mosul, Iraq, at a distance of 3,540 meters, or roughly 2.2 miles. Details about the shot are scarce, but it's known that a Canadian operator used a McMillan Tac-50 to engage an ISIS target preparing to take part in an ambush on Iraqi police. The shot was reportedly captured on video and was later confirmed by Canadian Armed Forces. That bullet was probably in the air for a little more than 10 seconds — about as long as it took you to read this para-
(Never saw it coming, did ya?)
Read Next: How a First Nation Canadian Become World War I's Deadliest Sniper