It's Tinseltown, so of course, Los Angeles firefighters ran a daring Monday, March 28, rescue to save Scooby after a raging river swept the dog to Gilligan's Island.
In this case, Scooby was a mutt who got trapped in the rushing waters with his keeper, an unidentified homeless woman, near the Sepulveda Dam around 2:14 p.m. Monday.
"It's not uncommon for us to have to effect rescues in the LA River when we get rain that's caused the water in that area to swell, and some people who are in that area and/or persons experiencing homelessness can then be swept away," Los Angeles Fire Department Capt. Erik Scott told Coffee or Die Magazine.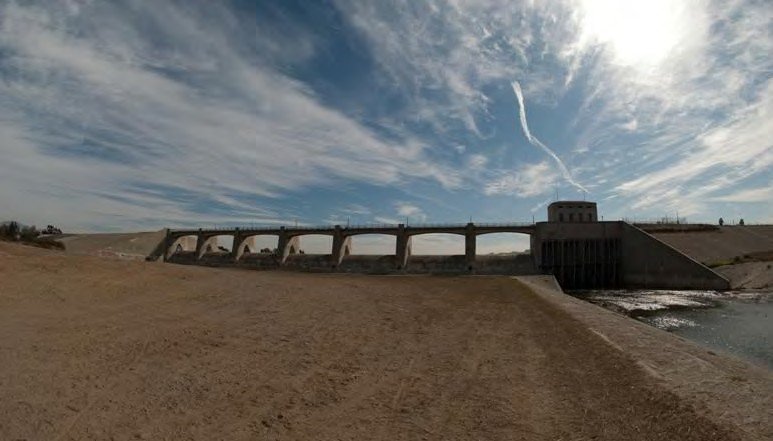 Los Angeles Fire Department spokesperson Margaret Stewart described the area as a U-shaped concrete bend in the floodwater channel, where rapids can flow faster than 10 mph.
"There was nowhere for them to go," she told Coffee or Die Magazine.
Scott said that as little as 6 inches of water can knock a person over, and "when we get increased rain, the LA river can really swell and even push automobiles in them against the concrete pylons."
Stewart said the water had never risen above the woman's waist, but it was very swift and potentially deadly. So firefighters flung a flotation ring at the woman. She discarded the buoy and kept floating downstream.
"She wanted to try to get out with her dog," Scott said. "Eventually, they were separated from the fast-moving current. So she wouldn't be able to effect a rescue on her own pet. So she took our help."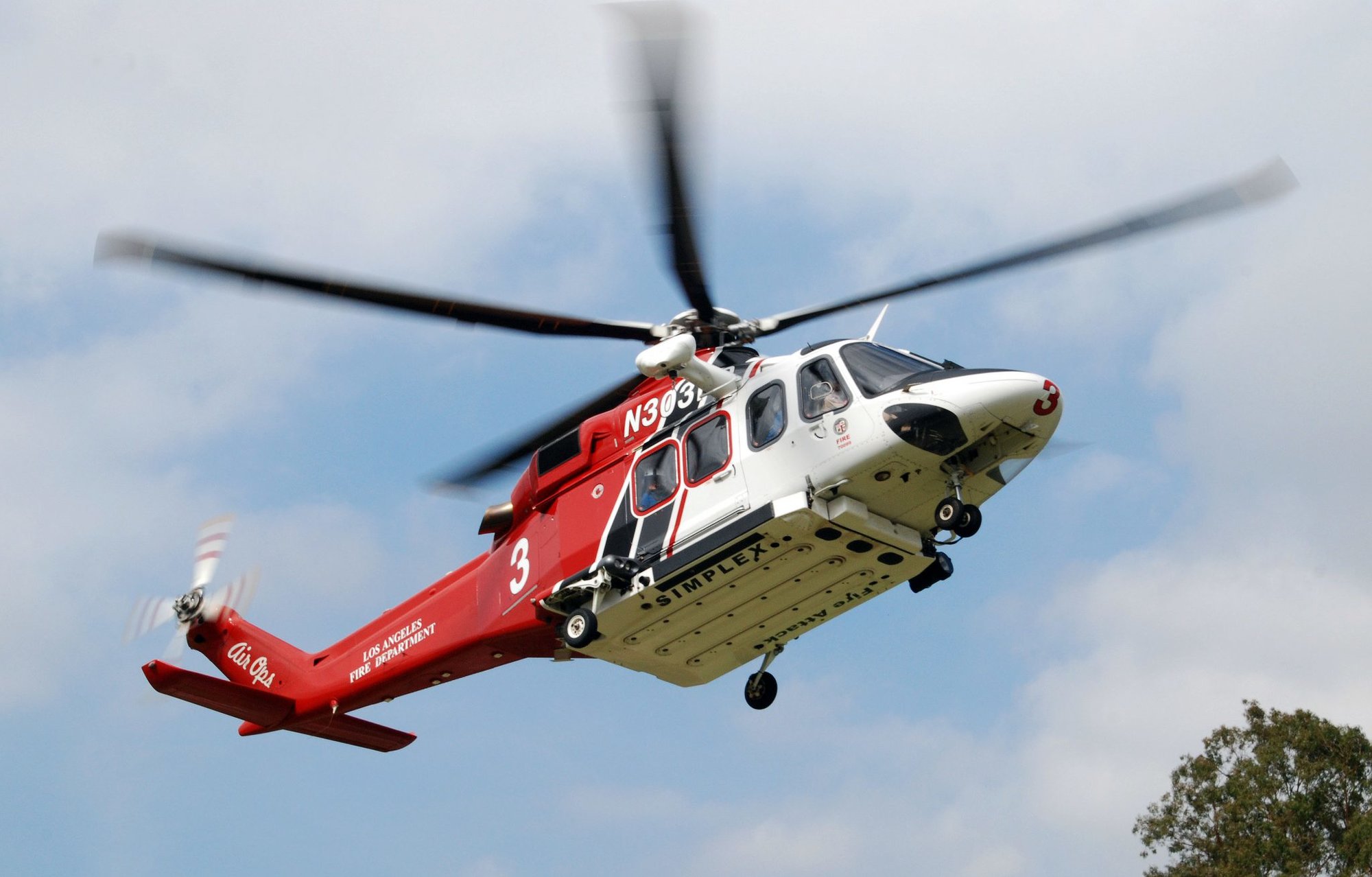 Swooping over in a helicopter, a Los Angeles Fire Department Air Operations crew hoisted down a rescuer who retrieved the woman from the river. They flew her to a nearby hospital for medical care.
But Scooby kept dog paddling. At one point, Air Operations tried to scoop him up, but he fought off the rescue and swam back into the current.
The incident commander, Assistant Chief Timothy Ernst, began brainstorming a doggy rescue plan with the department's Swift Water Rescue Team. It was bound to be a brilliant plan because they were also consulting with SMART — LA Animal Services' Specialized Mobile Animal Rescue Team.
But then, a 28-year-old citizen whom authorities won't name plunged into the river near Studio City to capture the dog. He made it to Scooby but then couldn't haul the dog to shore. They floated down the channel together.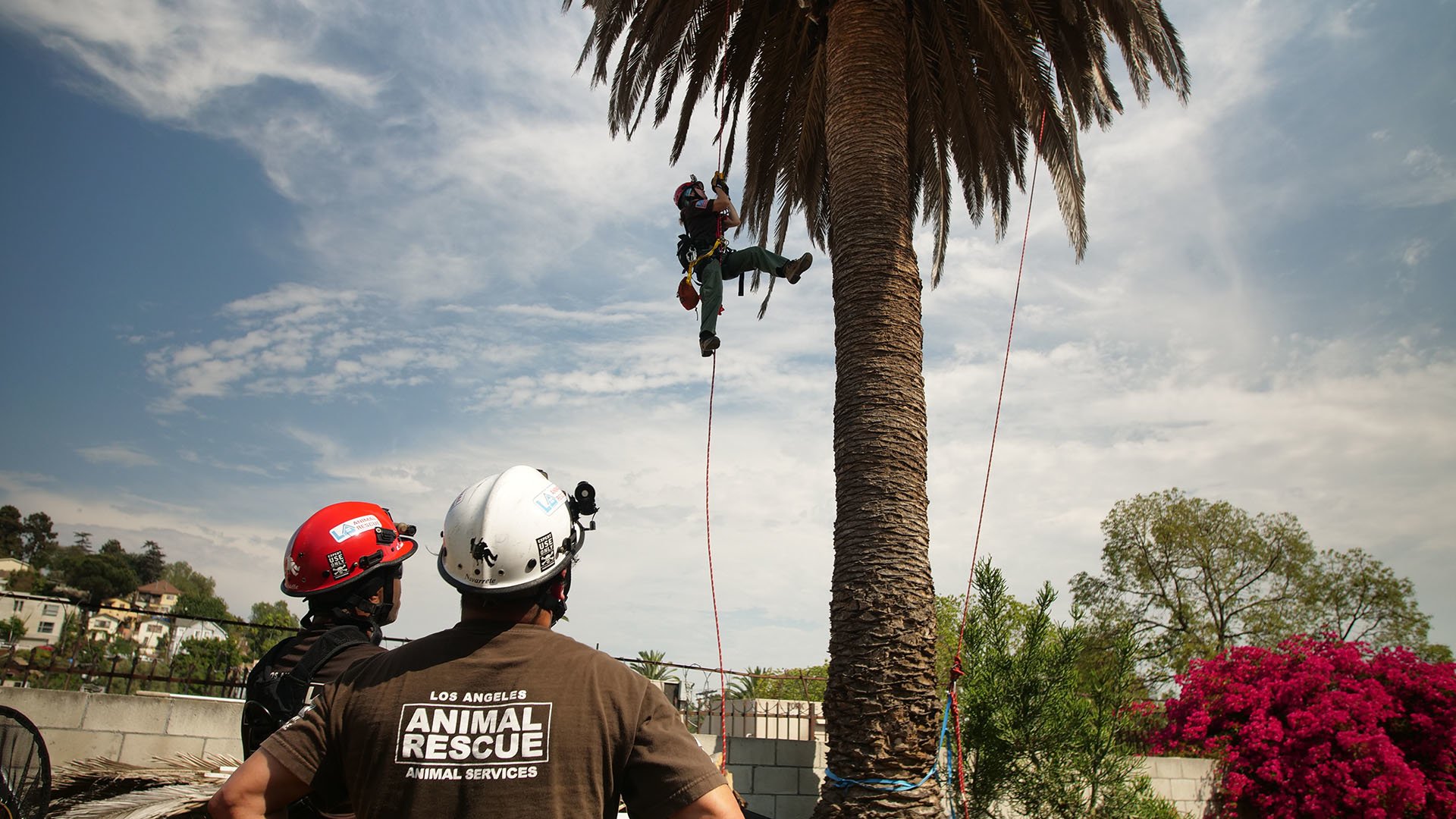 An Air Ops helicopter crew threw down a line while hovering over the pair, but the rotor wash spooked Scooby, and he was soon separated from the man. The man let go of the rope, but an Air Operations rescuer was able to latch onto him and the crew tugged him from the water.
"He's very lucky he didn't drown. We got him just in time," Scott said.
The captain said the distraught Scooby had left the man "chewed up," so the rescuers took him to a local hospital, too.
"You know that poor, scared, frightened, German shepherd-mix, male dog had some sharp teeth, and he used them because he was scared," Scott told Coffee or Die Magazine.
Concerned that more worried bystanders might risk drowning to save Scooby, authorities took to Twitter to warn citizens away from creating "yet another human rescue." There never was any notion about abandoning the dog to the river, Stewart said.
"But there's also the factor of, we can't just leave the dog there, because then we will have more humans going into the water to try to get the dog if we can't," she said.
The rescuers knew something bystanders didn't, Scott said. The river was going to become a trickle downstream near CBS Studios and Gilligan's Island Road, where the famous sitcom was filmed.
Once Scooby could stand on all four legs without wading, a team was in place and ready to lasso him with a rescue strap.
Although Scooby again tried to return to the deepest flow as the rescuers closed in on him, one of the team members got a harness and muzzle on him and led the dog to safety.
He'd been in the water nearly two hours before reaching Gilligan's Island, 60 minutes shy of a three-hour tour.
Scooby was taken to Los Angeles Animal Services for evaluation. Authorities described his condition as energetic, bright, alert, and responsive, adding that he'd been reunited with his keeper.
Scott said Scooby "did not make it easy on us," but "we don't give up."
Read Next: