Two soldiers deployed to the Middle East with the Louisiana National Guard's 156th Infantry Regiment died last week in separate non-combat-related incidents.
"Spc. Robinson's death happened in Kuwait, and 1st Sgt. Hart's incident happened in Syria," Maj. Noel Collins, a public affairs officer for the Louisiana National Guard, told Coffee or Die Magazine.
According to the Louisiana National Guard, Spc. Joshua Robinson, 22, of Baton Rouge, died Thursday at Camp Buehring in Kuwait. While his death was deemed a non-combat-related incident, National Guard officials declined to comment in detail, as the incident was still under investigation.
Robinson joined the National Guard in April 2017 and became an infantryman. According to service records provided by defense officials, Robinson was assigned to B Company, 3rd Battalion, 156th Infantry Regiment, 256th Infantry Brigade Combat Team, in Baton Rouge, Louisiana. This was his first deployment.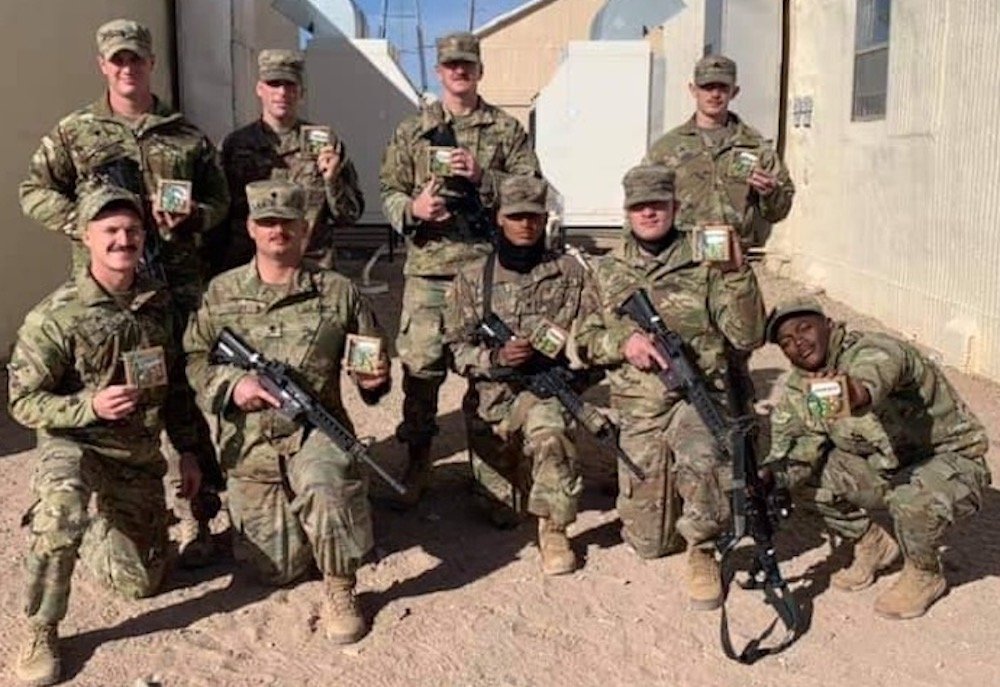 While defense officials have declined to elaborate on the death of 1st Sgt. Casey Hart, WAFB 9 reported that Hart went into cardiac arrest while running in Syria May 9. Hart was flown to Germany and then Maryland for medical treatment. He died in Maryland on Tuesday.
Hart joined the Army in 1997 and became an indirect fire infantryman. In May 2000 he joined the National Guard and was assigned to the 2nd Battalion, 156th Infantry Regiment, 256th Infantry Brigade Combat Team, in Abbeville, Louisiana. He was a member of the unit until his death. Hart was also a 14-year veteran of the Baton Rouge Police Department.
Defense officials declined to comment on whether running in the heat was a cause of Hart's death or whether measures to prevent heat injuries were being implemented at deployment locations in the Middle East.
"I can only speak right now to exactly what we're doing stateside. We have heat injury safety grams up on the Louisiana National Guard Facebook page," Collins said.
Hart is survived by his wife, Keri, and daughter, Taylen. Friends and family have set up a GoFundMe for the Harts to raise $35,000 to help cover expenses incurred by Hart's hospitalization. At the writing of this article, more than $29,000 has been raised.
Read Next: The Triumph and Tragedy of Coast Guard Search and Rescue