DENHAM SPRINGS, La. — It's nearly evening on a sweltering Tuesday in Livingston Parish.
Louisiana State Police Trooper 1st Class Taylor Scrantz is talking about a tree splintered Sunday, Aug. 29, by Hurricane Ida.
Although a chainsaw hacked away part of the trunk, its limbs still jut into the highway, tangled in power lines.
"Twenty-five vehicles hit that tree last night," Scrantz, a member of Troop A, said.
An evening curfew helps to protect motorists who'd rather try to navigate through hurricane damage in the dark, he said.
Most deaths and injuries don't happen when a cyclone rages, he continued. "It's after the storm."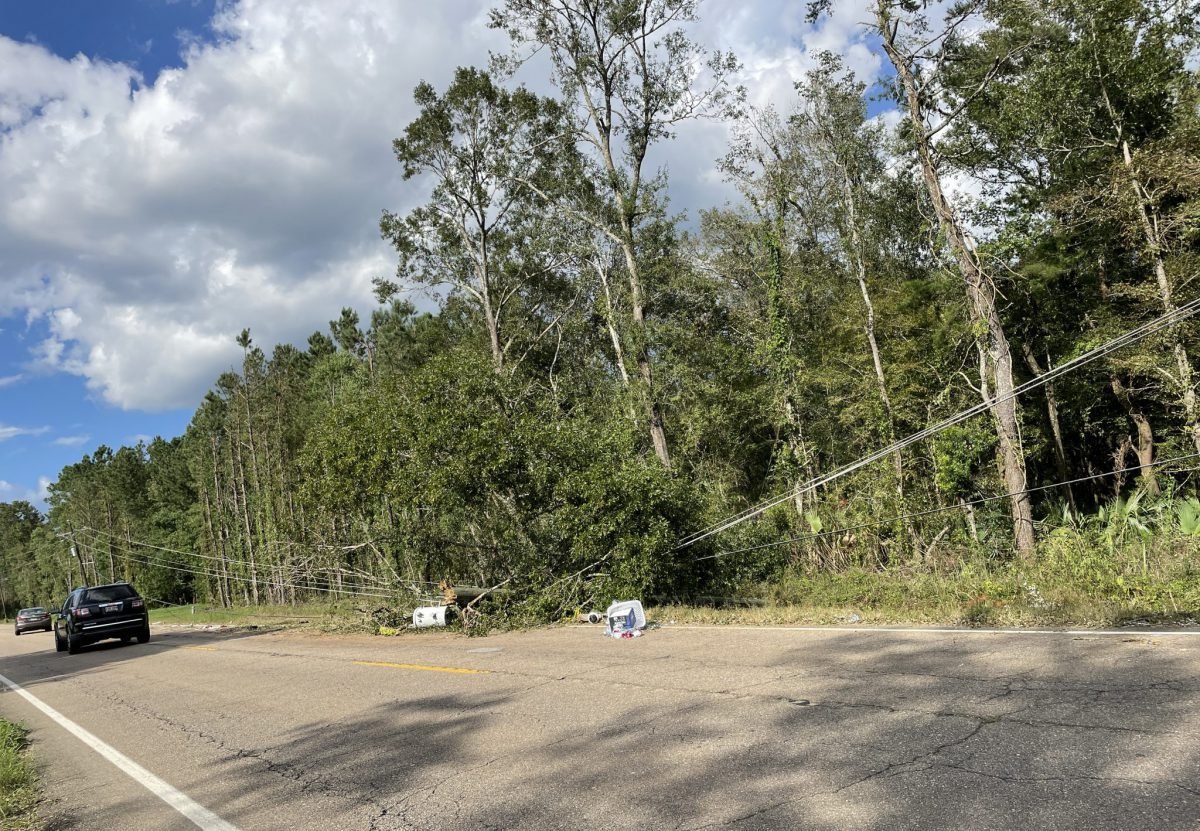 The most powerful hurricane to hit the Pelican State in a half-century, Ida killed four people here and in neighboring Mississippi.
Troop A's area of responsibility orbits Baton Rouge, which was mostly spared Ida's wrath. Storm damage intensifies southeast of the state capital, both here and in Ascension Parish.
And the devastation gets worse the farther south a trooper drives toward the Gulf of Mexico: no power, no 911 emergency dispatch, no cell towers, no drinking water.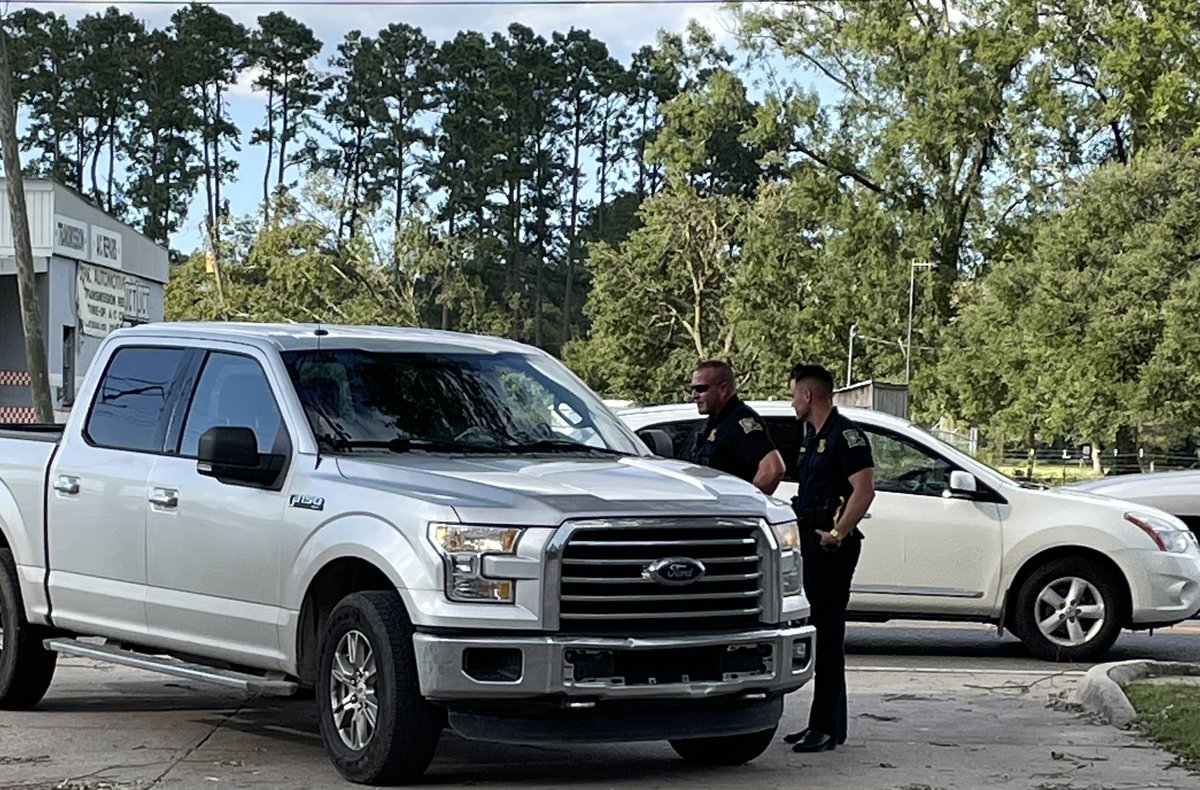 Augmented by Arkansas troopers and New York Police Department Emergency Search and Rescue crews, Troop A's personnel are working double shifts to save lives and protect property.
"People know that live here, that their Louisiana State Police, when we go through these natural disasters, we're always there before the storm, we're always there during the storm, and we're always there after the storm," Scrantz said. "The main mission and goal right now is to get life back to normal for our citizens. Some people just make it more difficult than others."
People like the driver who just peeled out of the nearby Burger King, burning rubber, angry because they didn't have enough food for him and his mom.
In Ida's wake, the nearby Walmart closes at 4 p.m. Most fast-food restaurants seem to run out of meals an hour later.
"When tempers get high, that's kind of a bigger issue," Senior Trooper James McGehee, a veteran of the Marine Corps, said.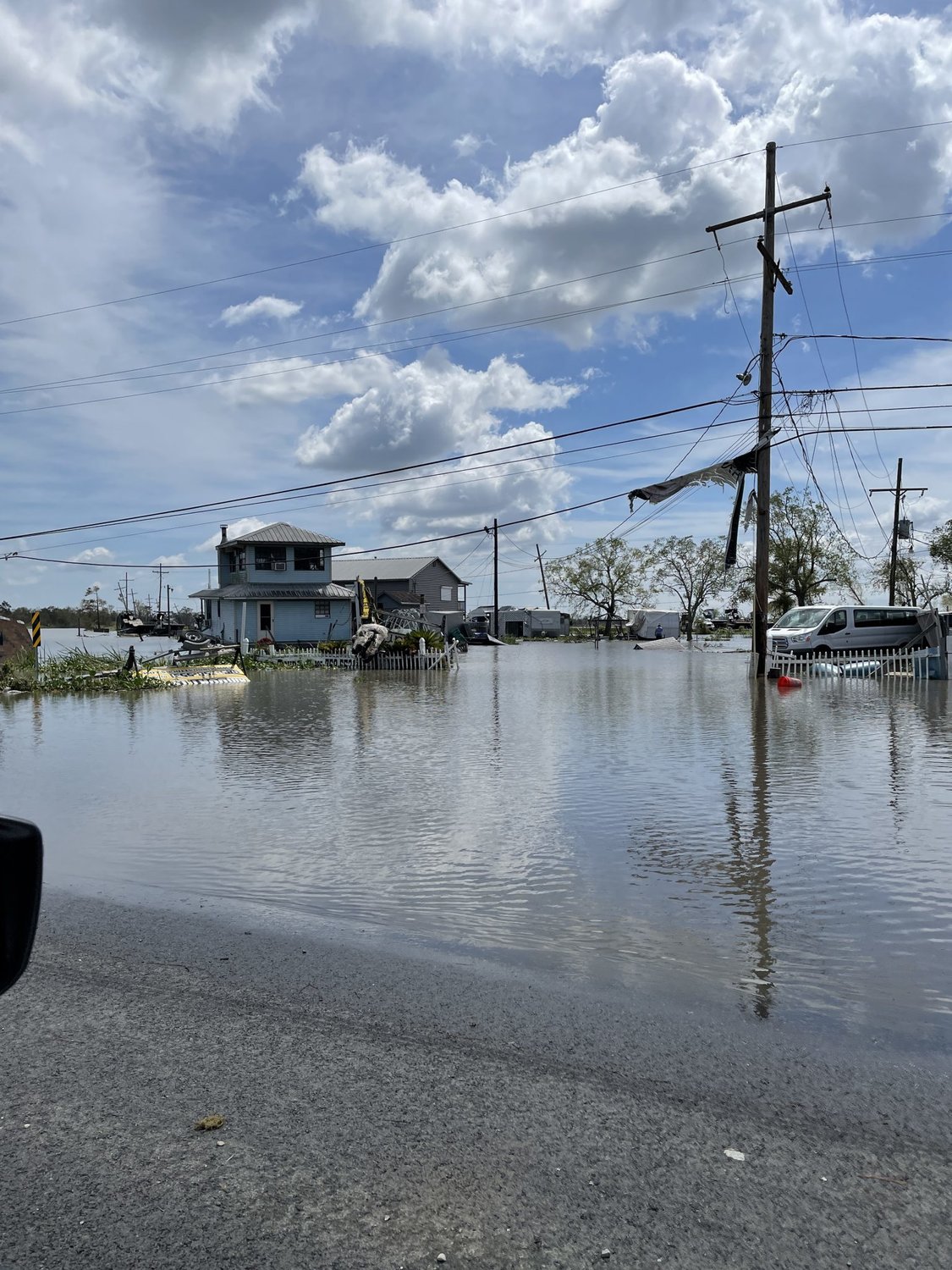 Authorities warn impatient motorists not to drive their automobiles onto flooded roadways.
Homeowners should monitor for carbon monoxide caused by electricity generators. Dispatchers on the nonemergency 211 line can direct others to emergency shelters.
"A lot of the calls are the same," Scrantz added. "Trees in the roadway, power lines in the roadway, people running out of gas, and vehicle crashes are our four main calls right now."
McGehee said stations let customers fill up one vehicle and an extra gas can for each visit to the pump, but people still chance a trip onward when the fuel needle hovers near empty.
Scrantz estimated there would be two-hour waits for stranded motorists who called for help.
"We probably have 20-25 vehicles on I-10 between New Orleans and Baton Rouge with no gas," he said.
Read Next: