The Louisville father of a murder suspect faces charges for shooting at federal agents after they busted into his home to arrest his son.
On Jan. 14, 2022, a grand jury indicted Donald A. Simonton, 68, for assaulting federal officers with a firearm. The charge sheet was released seven days later but much of the case remains under seal.
If convicted, Simonton could spend 10 years behind bars. He's slated to appear before US Magistrate Judge Regina S. Edwards on Feb. 25 in Louisville but has insisted to federal agents that he didn't realize he was shooting at law enforcement.
Coffee or Die Magazine was unable to contact Simonton. According to the Louisville Metro Department of Corrections, he remains behind bars, charged by Kentucky prosecutors with the attempted murder and wanton endangerment of a police officer.
No defense attorney is listed on the federal court docket.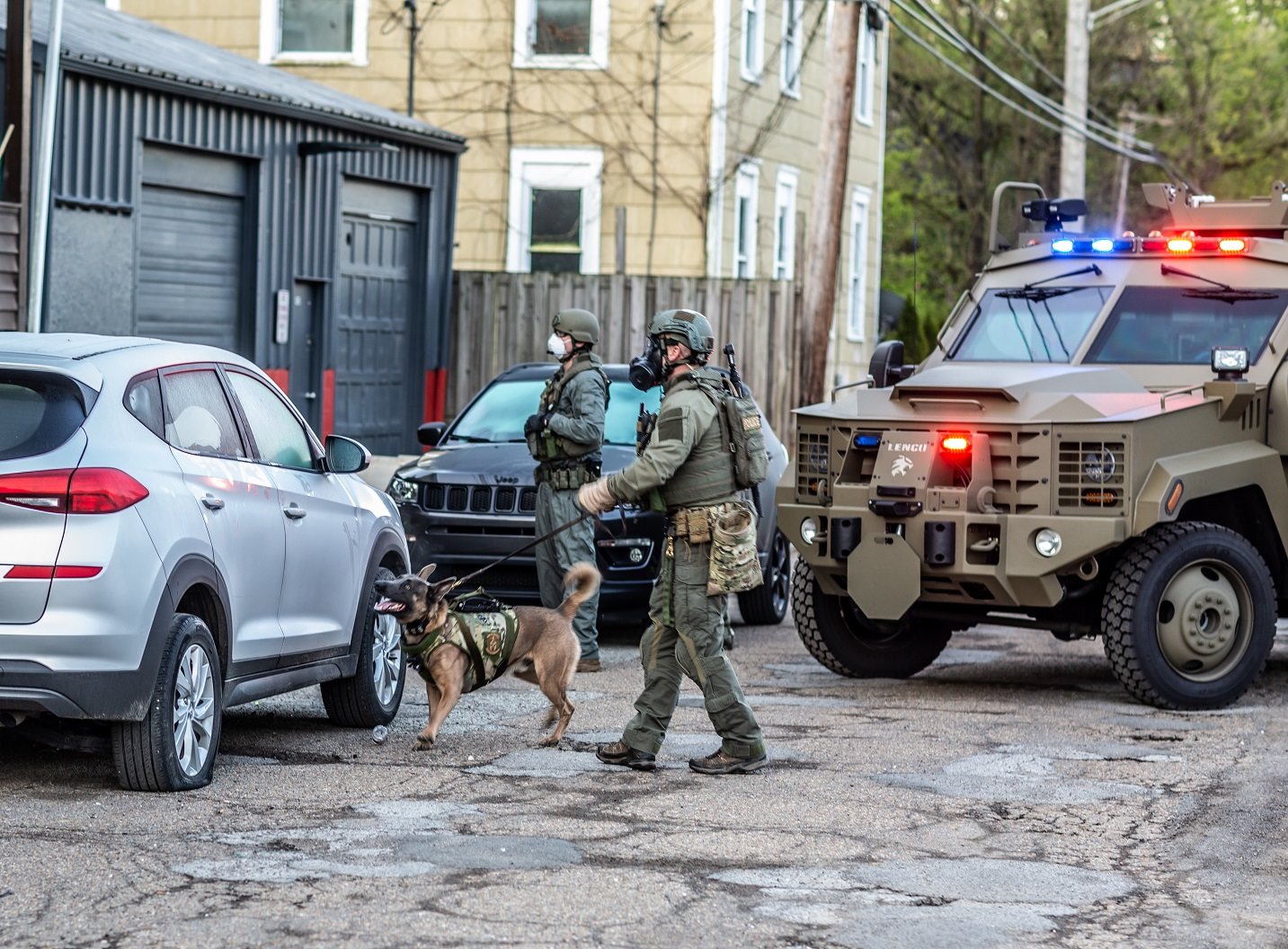 His case stems from a Jan. 12 pre-dawn raid on Simonton's Louisville house. On the previous day, a Louisville Metro Police detective secured an arrest warrant for Simonton's son, Dajuan, 28, a suspect in the kidnapping and murder of 25-year-old Jermaine "RRB Jay" Sprewer, whose body was discovered Sept. 11, 2021, near the Shawnee Park boat ramp.
To serve the warrant, the Louisville cops sought help from the local Special Response Team of the Bureau of Alcohol, Tobacco, Firearms and Explosives. The federal agents and Louisville police officers surrounded the elder Simonton's home at 363 N. 41st St. and at roughly 6 a.m. switched on all the lights of their police cruisers and an armored BearCat tactical vehicle.
In an affidavit filed in federal court, ATF Special Agent Lauren Viup wrote that she "heard at least one flashbang deployed," and then calls from the Special Response Team to everyone in the house to exit, followed by loud knocks on the front door and shouts that they were police with warrants and to "come to the door."
That's called a "knock and announce" warrant. It's not a "no-knock" warrant. Law enforcement agencies in the Derby City have been urged by state leaders to revamp the way they handle no-knock entries since Louisville police officers shot and killed Breonna Taylor in her own home on March 13, 2020, during a bungled attempt to find her ex-boyfriend.
Federal agents allege that when no one came to the door of the Simonton home, they decided to bash it in with a ram. They struck four times to gain entry and, when it swung back at them, kicked it back open and dashed into the residence.
When the third ATF agent entered the house, at least three shots rang out from the top of the second-story stairwell, Viup wrote. That unnamed agent returned fire while the others screamed for the alleged assailant to drop the weapon.
The suspect appeared to turn away from the ATF agents, bent over, and then they say they heard "a loud clunk" before Donald Simonton descended the stairs, hands raised in the air. When he reached the agents, Simonton said he'd been shot and allegedly confessed to firing three rounds at the ATF team.
"I shot at them, I did, but I didn't know they were police," he allegedly uttered, according to Viup's affidavit.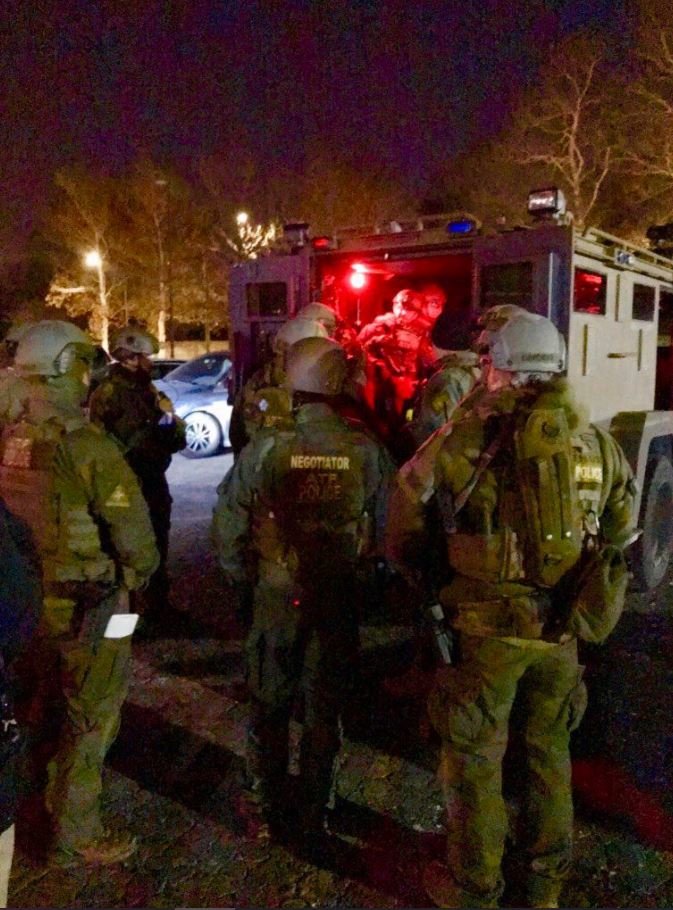 No agents were injured in the shootout.
The clunk they heard might've been a Ruger SP101 .38 Special revolver recovered by law enforcement at the top of the stairs. In the handgun's cylinder, agents counted three fired cartridge casings, plus two rounds of intact ammo.
During another interview with Louisville Metro Police Public Integrity Unit Sgt. William Keeling, Simonton allegedly confessed again that he fired at least three shots at someone standing in the doorway after he heard loud knocking and the door crashing in, but he didn't know his target was a federal agent.
Arrested without incident, Simonton's son, Dajuan, told Keeling and Louisville Police Detective Rusty Holland he knew the cops were there when he lost cell phone reception and heard voices yelling "LMPD!"
The younger Simonton remembered exiting the room he was sharing with his girlfriend and said, "Don't shoot" to the agents, according to the court filing.
Although Dajuan Simonton conceded to the cops that law enforcement previously visited the home without incident, he insisted that the "house had also been shot up before" by unnamed gunmen.
Read Next: