After seven and a half years in the US Army, including a tour as a sniper with the 3rd Infantry Division and a post in the color guard at Arlington National Cemetery, Lucas O'Hara, now of Grizzly Forge, transitioned out of the military into what he calls "the same old sob story." In other words, the transition did not go well.
He bounced at clubs around Atlanta, his hometown; pulled private security for — as he'd later find out — "a Wall Street scammer"; worked as an overseas contractor in Kuwait; and went boom-and-bust financially, mentally, and emotionally several times over.
Then, at a particularly low point, he walked into Goat n Hammer in Atlanta to take a $120 knife-making class. The rest is history.
This interview has been edited for length and clarity.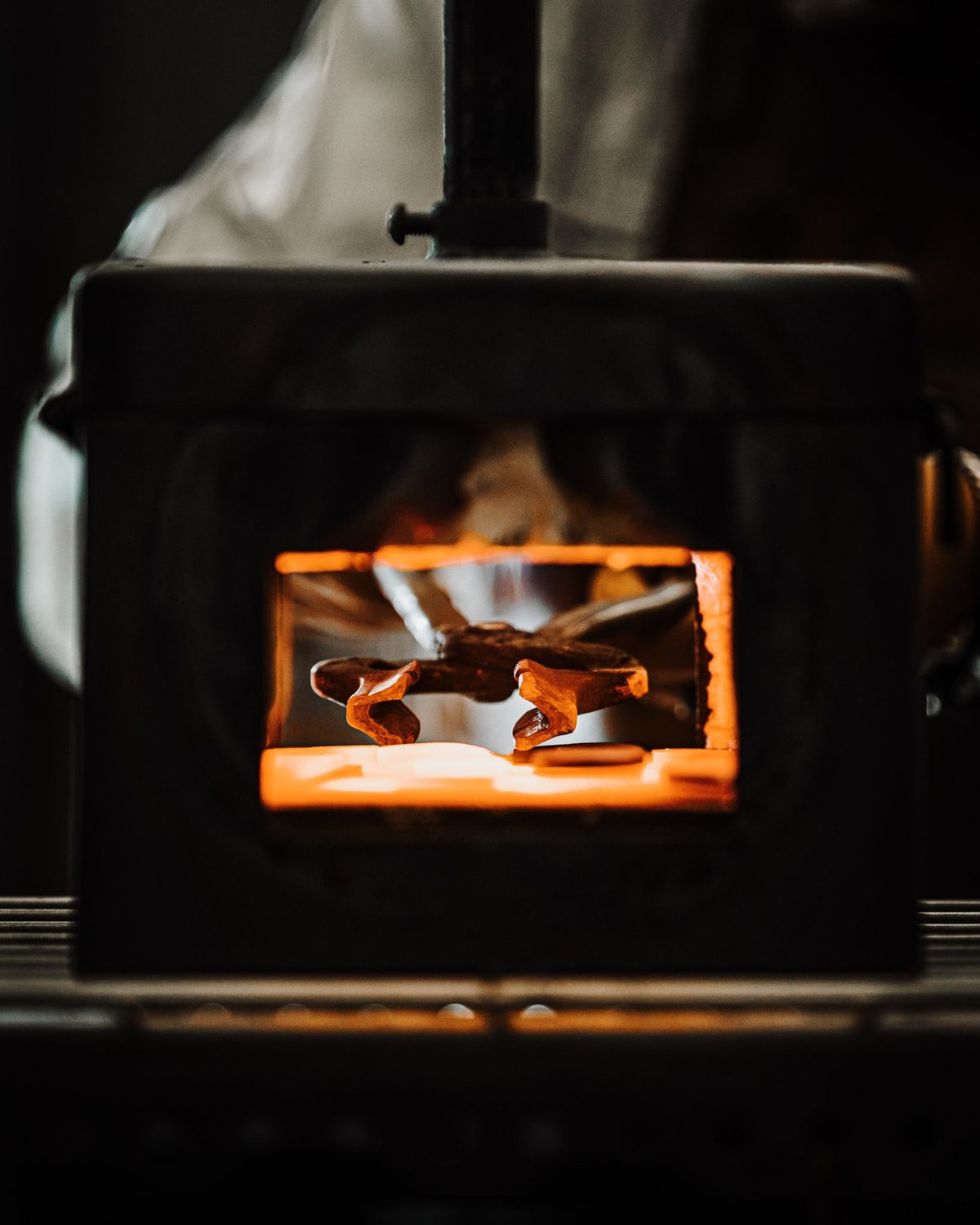 COD: What drew you to knife making?
LO: At that time, I felt like I had failed as a father, a husband, at everything. I took the blacksmithing class, and it made everything in my life — the noise in my head — go away. I could focus on this one moment, making a knife, like a moment of Zen. Driving does that for me too. And now archery. I wanted more of it, so I chased knife making.
COD: When did you realize it could be a career?
LO: I knew the Black Rifle Coffee Company guys, and CEO Evan Hafer called with an idea for a bag opener. I came up with five designs, forged them out, and had them to him in an hour. He liked one of them and wanted 50. There was money in my account two hours later. One of our friends literally loaned us money to get the water back on at our house — $100. We didn't even have that, and this money showed up from Black Rifle. It took me four or five weeks to make the first bag openers, and when Evan got them, he called and said, "Hey, I want 250 more. Can you do it in two weeks?" I said yes, and once I commit, I'm committed. It forced me to create a process, and once I had my process, that's when it took off.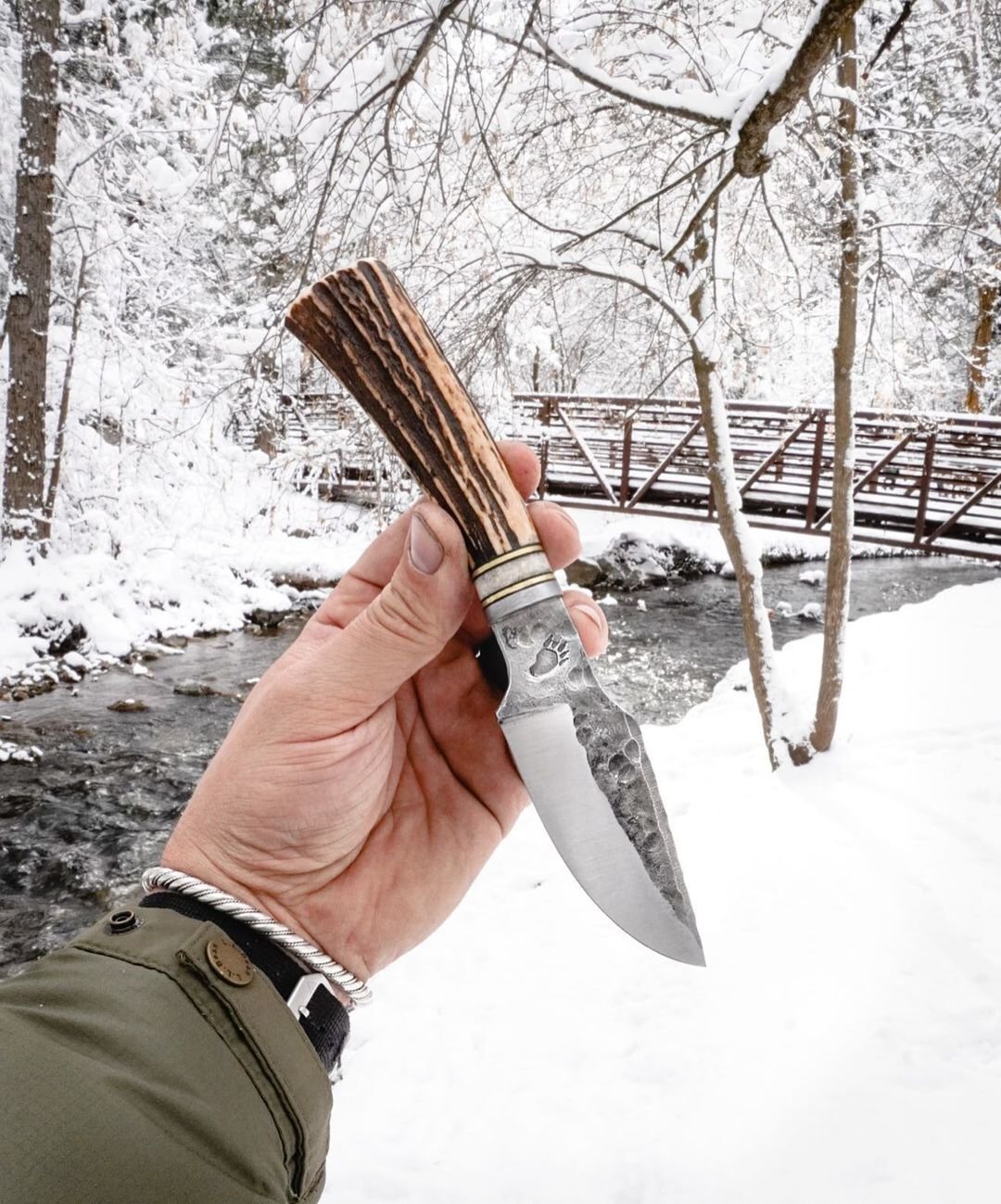 COD: It seems as if, over time, your style has changed — become more refined, more unique.
LO: For a long time, I was doing custom orders that I didn't connect with. I was doing anything and everything for a check. After the bag openers, I was like, "I'm only going to make what I love." Once I started that, people started buying them up, and I learned to speed up my process without losing quality. Now, on average, I do about eight to 10 knives a week — up from two. That's full handles, a sheath, everything. That's working 12-hour days. I get to Black Rifle at about 0630, and I leave about 1900.
COD: You moved from Georgia to a forge at Black Rifle in Salt Lake City, right?
LO: Yes, and that's been a huge blessing. There's not one part of me that wants to turn this into a million-dollar business or have 70 employees or anything like that. I'm not driven financially at all. I'm driven by happiness, by being a good father, by taking care of my family, by helping other veterans. With this space, Evan and I are putting together a veterans project where we'll bring in guys, and they'll spend a week with me and make a badass knife. Hopefully, I can teach him enough skills to be successful with it, to find that happiness. ν
---
This article first appeared in the Summer 2021 edition of Coffee or Die's print magazine.
Read Next: 7 of the Most Popular Knives in US Military History