We are always on the hunt for coffee bean grinders to tackle any brewing situation. But when it comes to creating the perfect espresso shot, having a high-quality burr grinder in your kit can be the key to achieving that elusive goal.
This month, Lucca Espresso, a worldwide leader in custom, high-end espresso machines and accessories sold exclusively through Clive Coffee, announced the launch of the Lucca Atom 75 grinder. Dubbed the world's first smart grinder, the Lucca Atom comes equipped with a digital grind position indicator, a library of 100 pre-dialed coffee recipes, and options for users to create and save their own recipes.
"For three and a half years, we have been working on a grinder that will dial itself in," Ben Guiles, head of development at Lucca, said. "TrueGrind technology is a major advancement in helping individuals and businesses alike make repeatable espresso."
Lucca Atom Grinder Key Features


TrueGrind technology


Touch-screen display


Bluetooth app connectivity


75 mm flat steel burr grinder


Grinds for espresso and all other brew methods


Stepless grind adjustment


Eureka "ACE" System (anti-clumps and anti-static)


Aluminum casing


Extremely quiet


Programmable dosing functionality


ETL/NSF certified for commercial use


One-year parts and labor warranty provided by Clive Coffee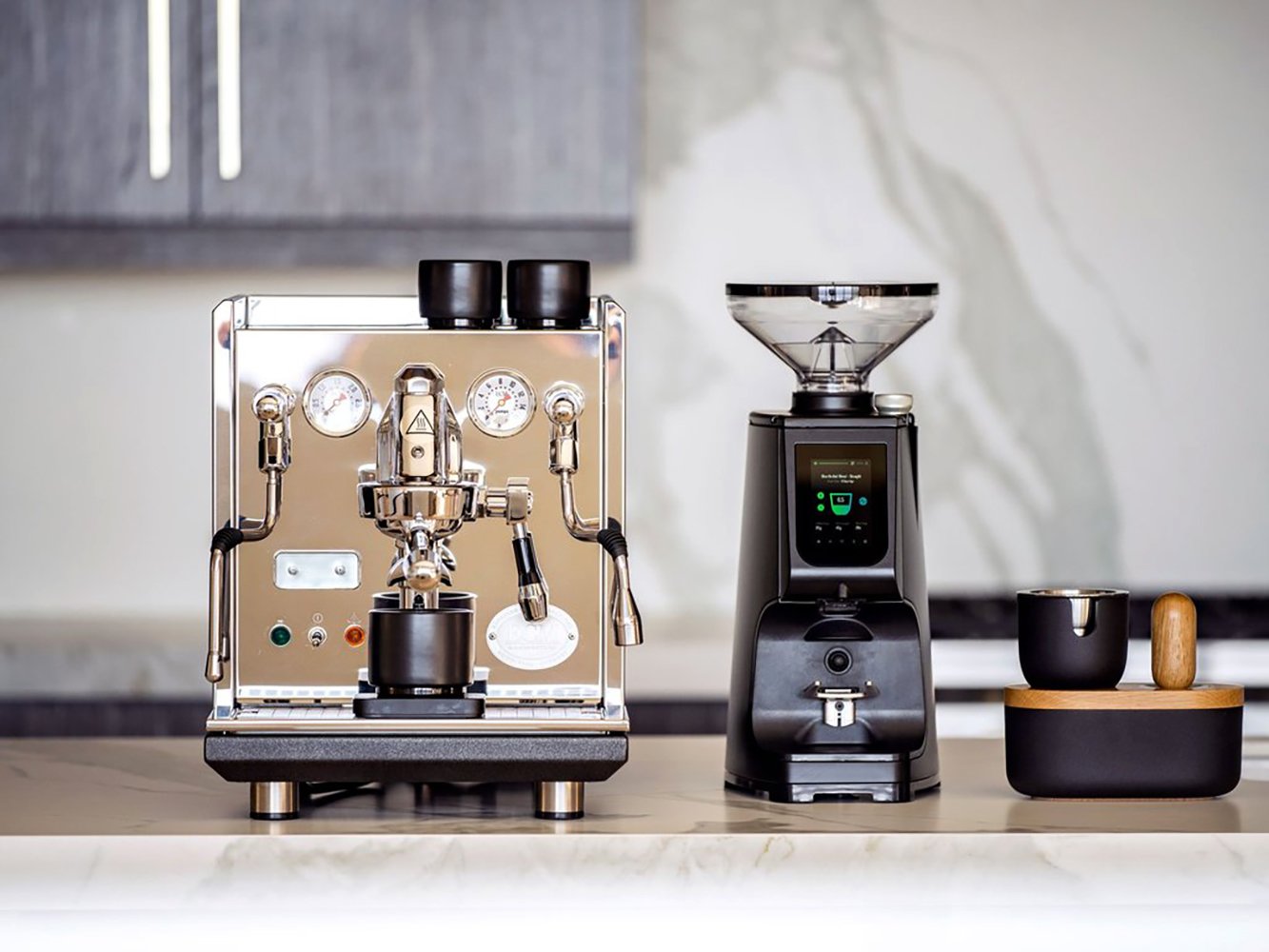 The Lucca Atom features patent-pending TrueGrind technology. According to the company, the device uses a proprietary algorithm and machine learning to accurately calculate grind positions based on individual data points, such as a coffee's color score, roast date, brew temperature, brew pressure, and portafilter size.
A constantly connected Internet of Things functionality allows the grinder to calculate grind adjustments on the fly. This will enable the user to adjust the settings for different brew ratios and assign days of the week for your espresso-specific grind profiles.
Clive has worked with MistoBox and roasters throughout the country to preprogram recipes on the grinder for 100 popular espresso blends. Espresso enthusiasts can also build their own recipes, which will adapt to given variables.
The Lucca Atom is available for preorder now exclusively at Clive Coffee, with initial preorders shipping on Oct. 15.
Read Next: