LVIV, Ukraine — The young tattoo artist packs boxes into every square inch of his car for the 30-hour trip ahead. Roman — he asked to be identified by his first name only — lives and works in Lviv, but he's headed toward Kyiv, bringing supplies and evacuating women and children on his return trip.
He and his team are aware that Russian forces are likely to fire on them if they're spotted, but the team is determined regardless.
"It's dangerous, but there's no other choice because people there need help, and we will do this work regardless of danger," Roman told Coffee or Die Magazine the night of Thursday, March 17.
At 22, Roman is both a tattoo artist and the co-owner of two different bars in Lviv. He completed his fourth aid run to Kyiv Saturday morning. Roman and his team have been running aid missions to Kyiv since the Russian military invaded Ukraine on Feb. 24. They are part of a small legion of Ukrainians from the peaceful western edge of the country around Lviv who are making dangerous round trips to bring supplies to Kyiv-based Ukrainian soldiers and citizens.
Each run takes approximately 30 hours, covering the 300 miles to Kyiv and back. It is far from highway driving. As they move to and from the lines, the teams dodge roving Russian military forces and artillery and rocket attacks.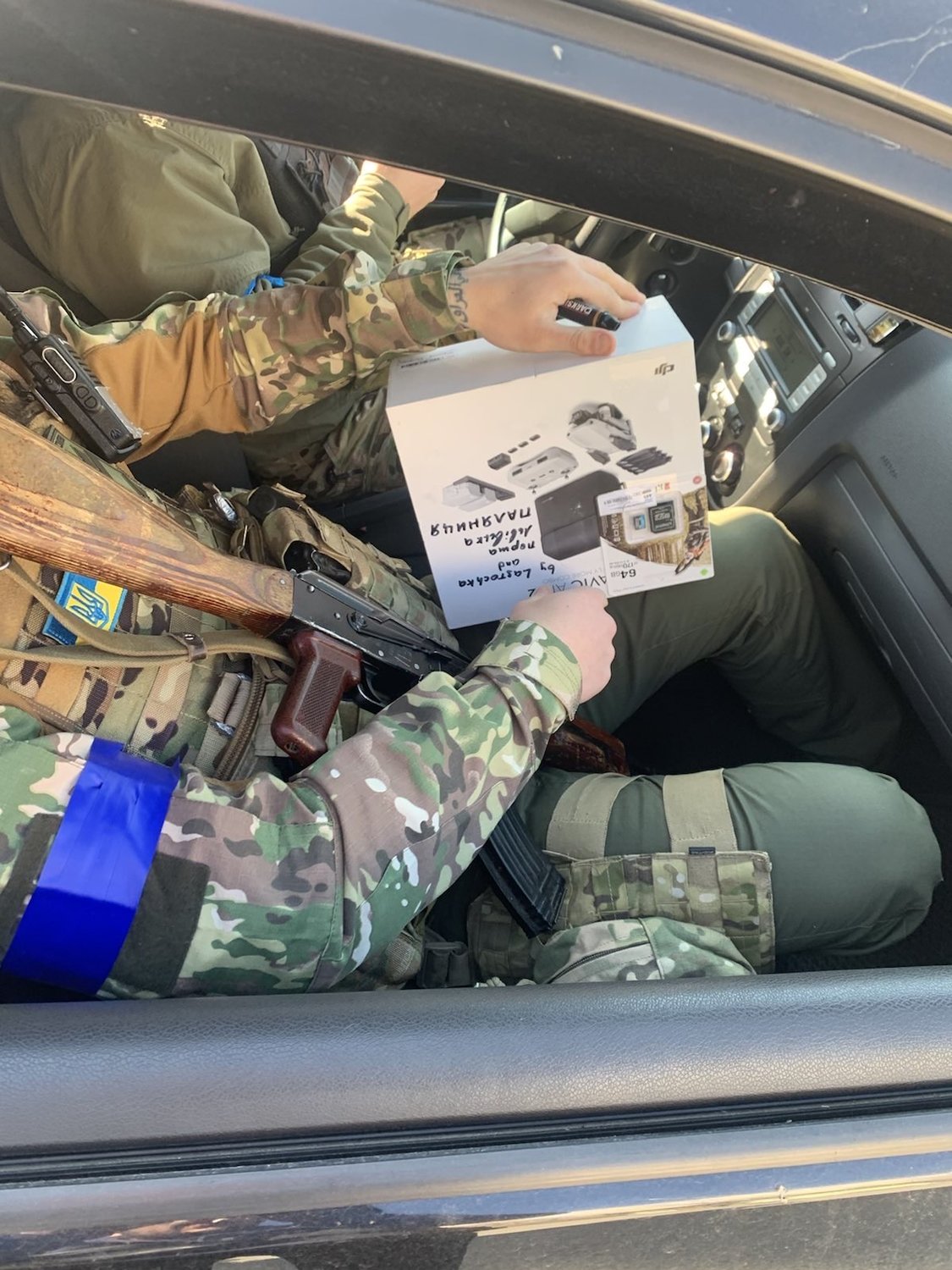 Coffee or Die met Roman and two of his teammates, Vladislav and Pavlo, as they planned their fourth trip to Kyiv while drinking tea and smoking hookah. Most of the interview questions were answered in Ukrainian and were later translated for this story.
"This is our country, and of course, we are resolute in our actions, as without people like us, it's really hard," Roman said. "If I were on the front myself, I would like to know there are such guys who can deliver what is needed to them faster than an official institution."
Roman's entire group comprises 30 Lviv locals who've banded together as volunteers offering aid. Some make and pack up meals for soldiers and police around Lviv. Others gather donated supplies to be delivered to Kyiv. The group is split into teams, with Roman's team providing medical supplies, gear, clothing, food, and various other items to refugees and soldiers in Lviv and Kyiv.
Not only have they delivered aid, but they've evacuated 30 women and children from Kyiv to Lviv since they started running aid missions to the capital after the Russians invaded.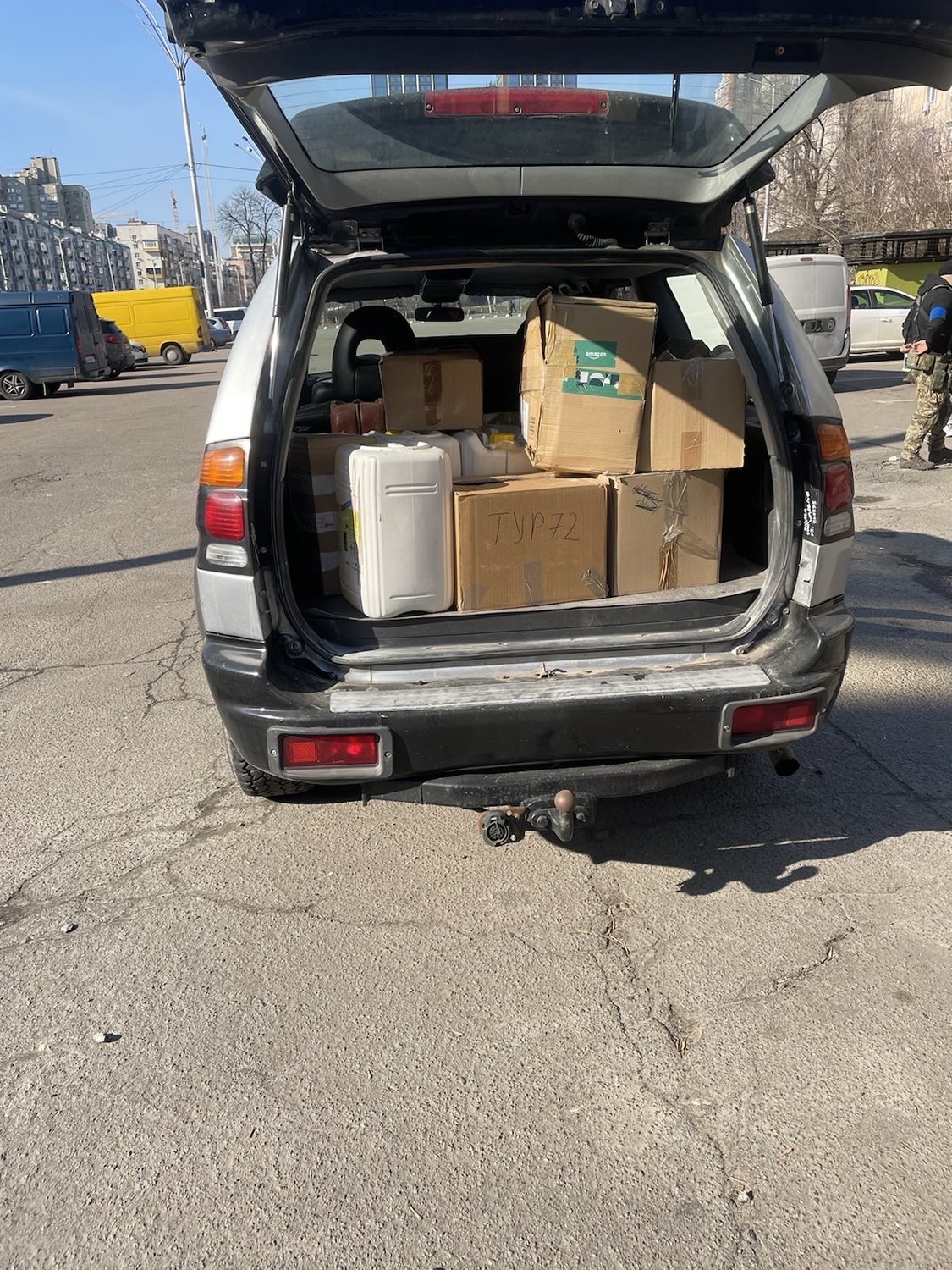 "Each time, we also took women with children every time we could," Roman said.
Roman and his team have converted the two bars he co-owns into facilities for food production and assembly. They deliver the meals to soldiers and police officers positioned throughout Lviv and the refugees from the country's eastern area now living in the city. They have curfew passes that allow them to work around the clock.
The approach to Kyiv in wartime is the most dangerous part of their runs. But Roman is familiar with the area, having grown up in the Poltava region in Ukraine, so he has an edge on planning routes to Kyiv. The team gathers as much information on Russian positions as they can before heading out, and they make adjustments as they travel. Still, they've seen what the war brings, having artillery and bombs landing within eyesight.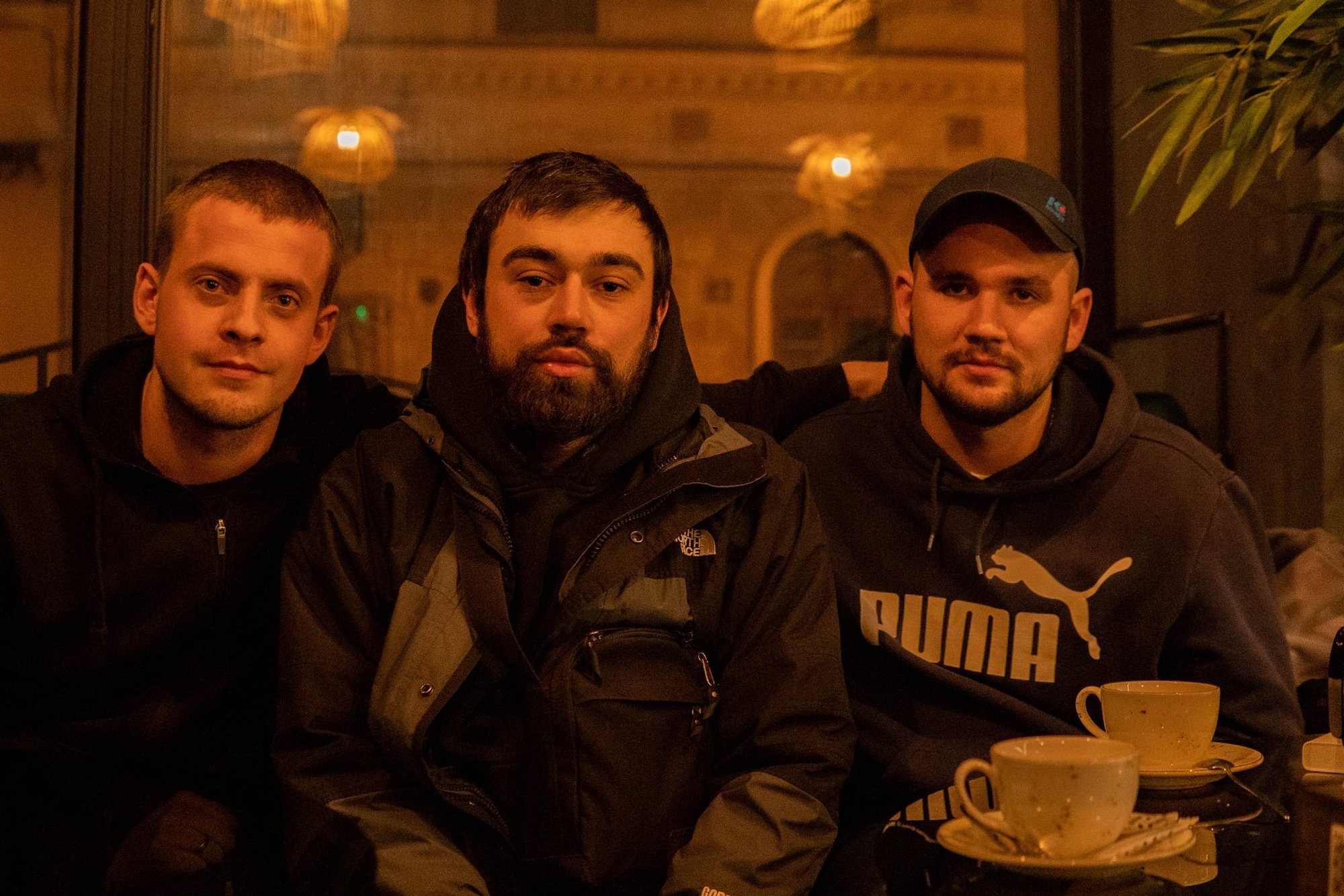 Everyone in Lviv, it seems, is trying to do his part. Workers cover statues and historic buildings to protect them from bombings, while others continue road construction despite the looming threat of war.
"We will do our work until the very end to make sure people don't die, and we want it all to end," Roman said. If the Russians land at their doorstep, Vladislav has a strong message about how Roman's group would respond.
"We would fuck them up, and that's it," Vladislav said. "We would defend our land."
Read Next: