Ukrainian forces love their US-made M777 howitzers; at least, they do if social media is any indication. An upbeat highlight reel shows the towed cannons in use shortly after they began arriving on the front lines. "From America with love" is scrawled in permanent marker across the barrel of one howitzer.
"My guys know the value of artillery," Commander in Chief of the Ukrainian Armed Forces Valery Zaluzhnyi said in the video description.
A US Army officer with 20 years of experience commanding infantry units told Coffee or Die Magazine the M777 gave the Ukrainians a vital boost in firepower in a war where artillery was key.
"It's much more lightweight than just about any other howitzer in the world," the Army officer said. "That allows you to move it more quickly, to put it into more difficult terrain in some cases, so you can put it in places where the enemy wouldn't expect it and wouldn't be looking for it. And, critically, it allows those guns to shoot and then quickly be displaced somewhere else where they can hide or where they can shoot from a different location."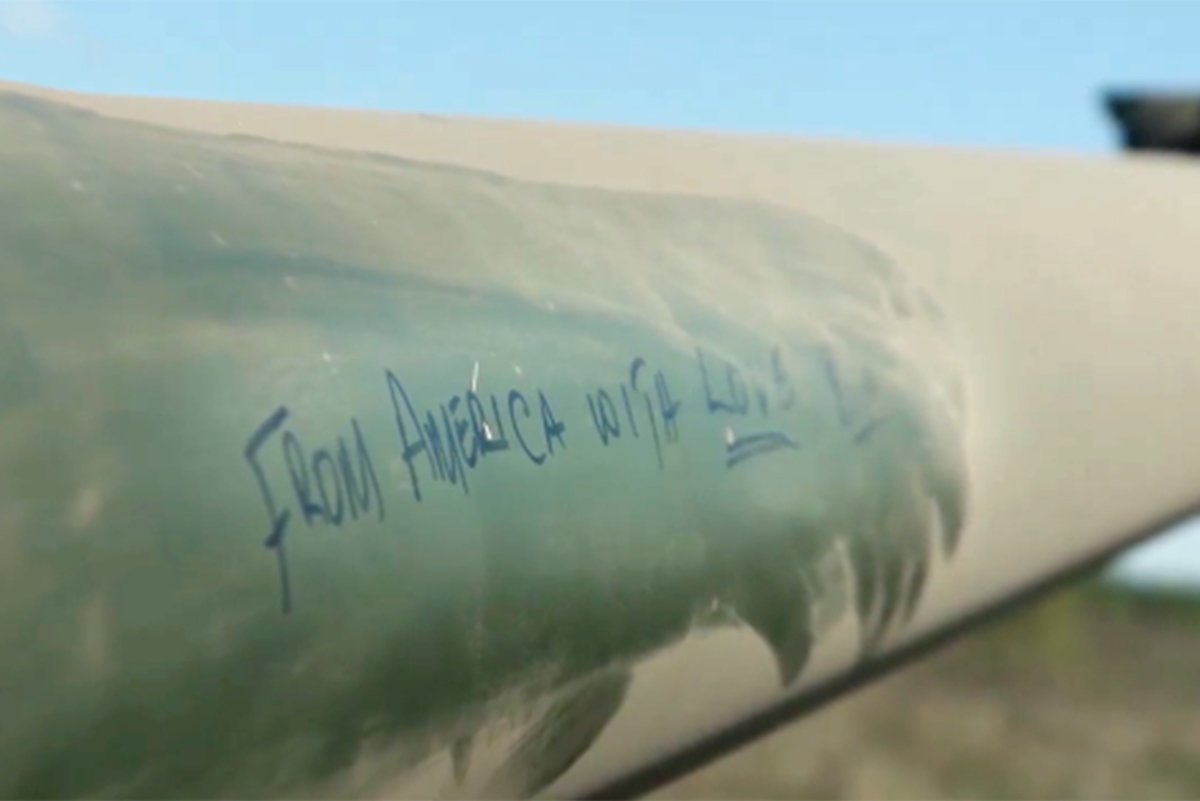 More than 100 M777 howitzers and upwards of 220,000 of the 155mm artillery rounds that it fires have arrived in Ukraine as of Wednesday, June 1, according to the Defense Department. The howitzers have been featured prominently in countless social media photos and videos from Ukrainian land forces and government officials, and they are renowned for their ability to fire quickly and accurately, then relocate before enemy forces can return fire.
The M777 can fire as far as 40 kilometers, or 25 miles, and is capable of striking within 10 meters of a target when coupled with the M982 Excalibur precision guided munition, according to experts from Fort Sill's Fires Center of Excellence.
That is significantly farther than the Russians' primary artillery systems, the 2S19 self-propelled howitzer and D-30 towed guns, can fire — and almost as far as the larger, less common 2S7 system. The 2S7 has been spotted in both Russian and Ukrainian service on social media, but the massive gun system has several drawbacks. Many of the track-propelled systems date to the Russian invasion of Afghanistan, and the tanklike machine requires a large crew to function. Each 203mm shell weighs nearly 250 pounds, making for slow reload times.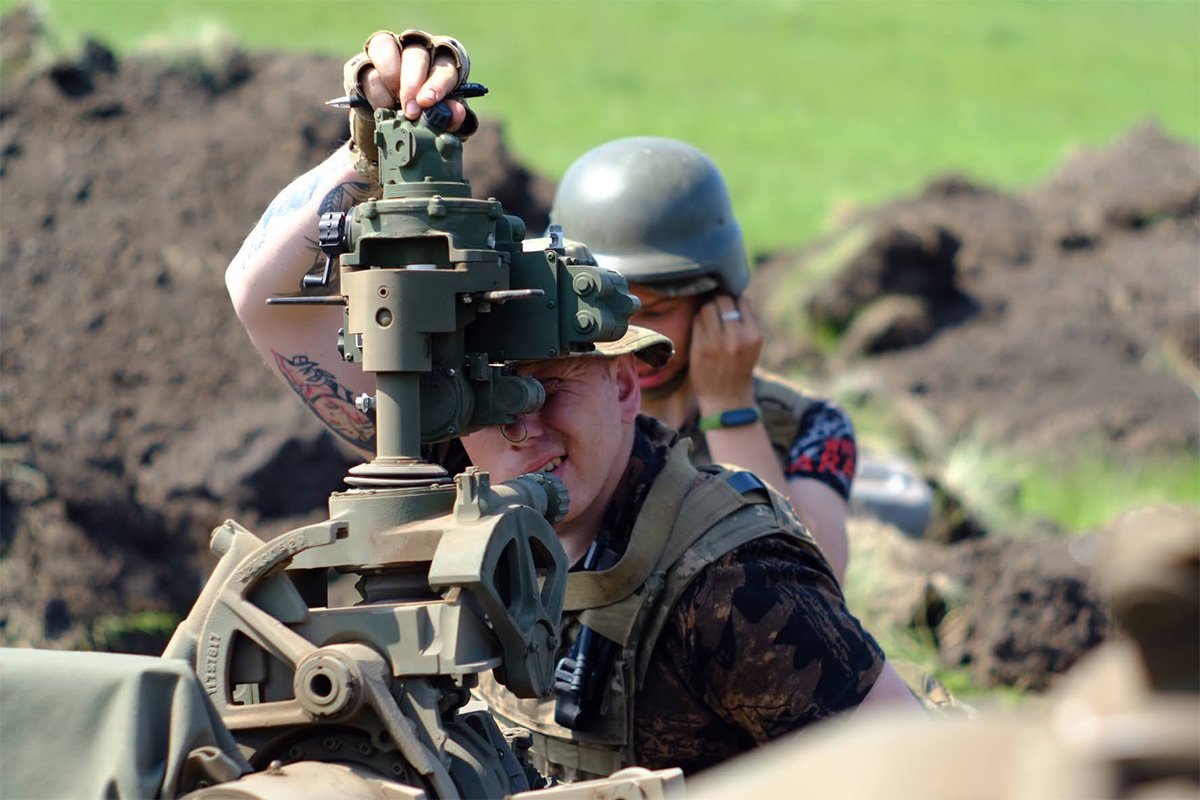 The M777 is mostly made of titanium and is about 40% lighter and 25% smaller than the Army's previous towed howitzer, the M198, according to the Fires Center, making it faster in and out of action than any Russian towed howitzers.
That mobility is crucial to allowing Ukrainian forces to fire fast and then pack up and move before Russian troops can return fire and potentially destroy their artillery, the senior Army officer told Coffee or Die.
The M777 is towed by truck, usually traveling with the tools, crew, and equipment needed to fire and maintain it, according to the Fires Center experts.
"If you have a decent crew and favorable soil conditions, you can place the entire thing in four minutes or less and be ready to fire," Patrick Abrams, an Army veteran who served eight years in field artillery, told Coffee or Die.
Ideally, a crew of eight people operates the M777, but in theory, as few as three soldiers can fire it, Abrams said.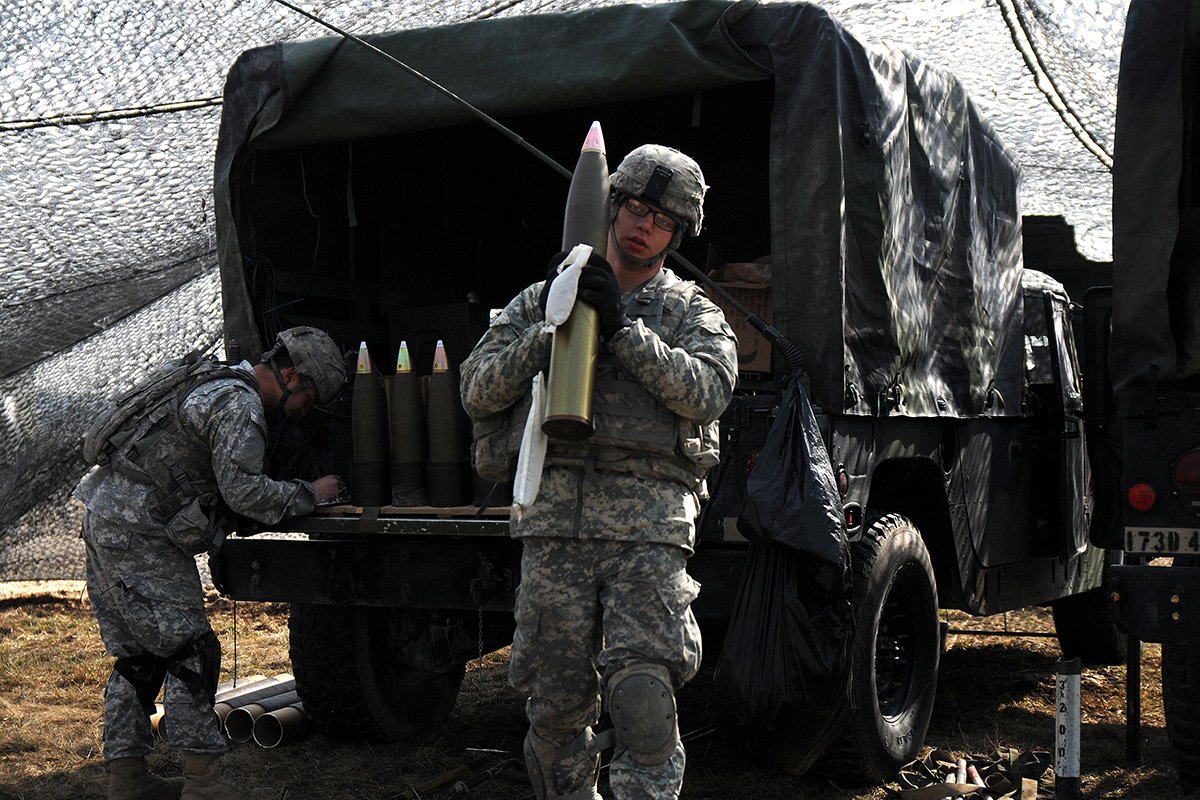 "You need the chief, you need the gunner, and you need someone to load the rounds and fire it," Abrams said. "You can fire it with very, very few people if you absolutely have to."
Fort Sill experts said the M777 could fire four to five rounds per minute and be ready to move again in as little as three minutes.
The howitzers are especially effective when used in conjunction with counterartillery radar, the Army officer said, such as the AN/TPQ-36s the US has also sent to Ukraine. The radar systems track incoming projectiles from enemy artillery to calculate the likely spot from which they were fired. With those coordinates, M777 teams can almost immediately direct counterfire on the position.
The M777 first entered service with the Marine Corps in 2005 and with the Army in 2006, according to the Fires Center experts. An early version, dubbed the M777A1, was fielded with the 2-11th Field Artillery Regiment in Hawaii for less than a year before the M777A2 version debuted.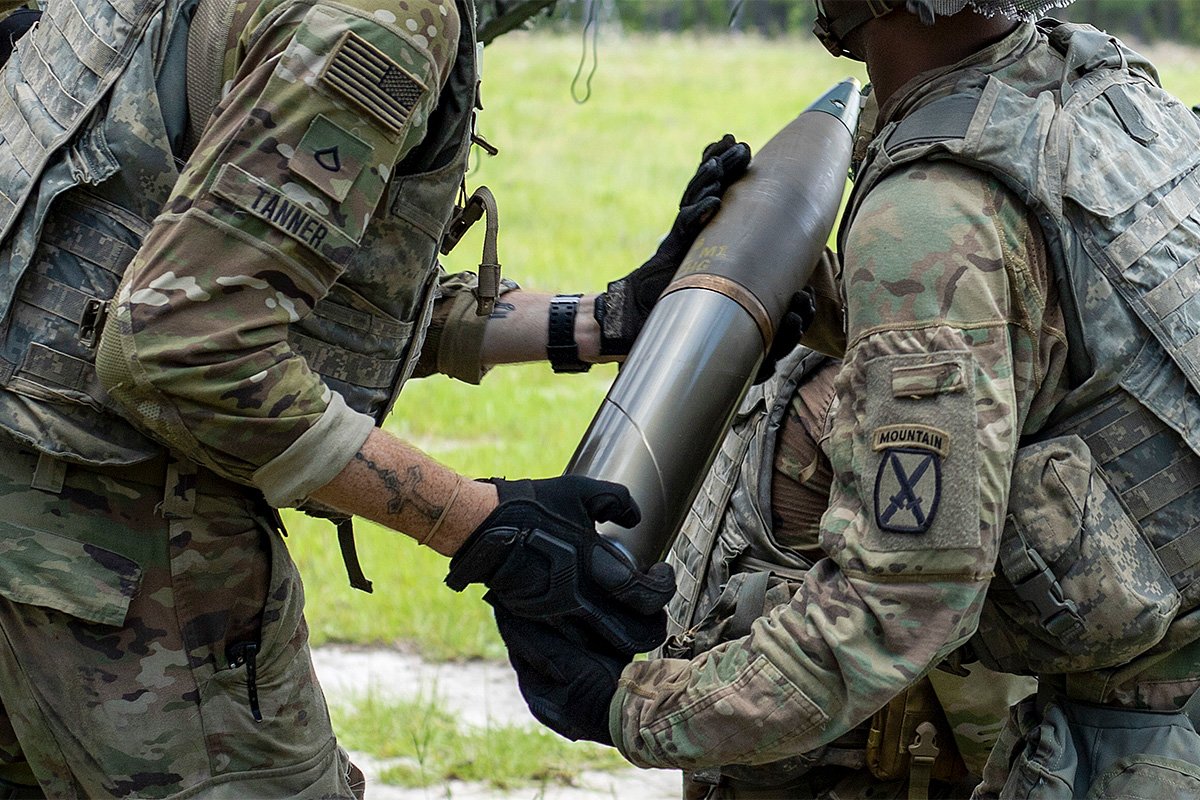 Because the M777 is new to Ukraine, US personnel have been training forces on how to use it in Grafenwoehr, Germany, and on other NATO bases.
Since the beginning of the Russian invasion, Pentagon officials have touted the importance of weapons such as the M777s in the artillery-heavy war playing out in the contested area of eastern Ukraine widely known as the Donbas.
"What the Donbas requires [is …] artillery, long range fires, these armored personnel carriers, the tow vehicles for the howitzers, the 155mm rounds," Pentagon spokesperson John Kirby said in May. "The gun battles are real and they're happening from both sides. That's what this terrain lends itself to, that's what Russian doctrine sort of tends to dominate when they're in this kind of environment."
More recently, defense officials said Ukrainian forces had moved artillery, including some of the M777s, into Kharkiv to help defend against Russian attacks.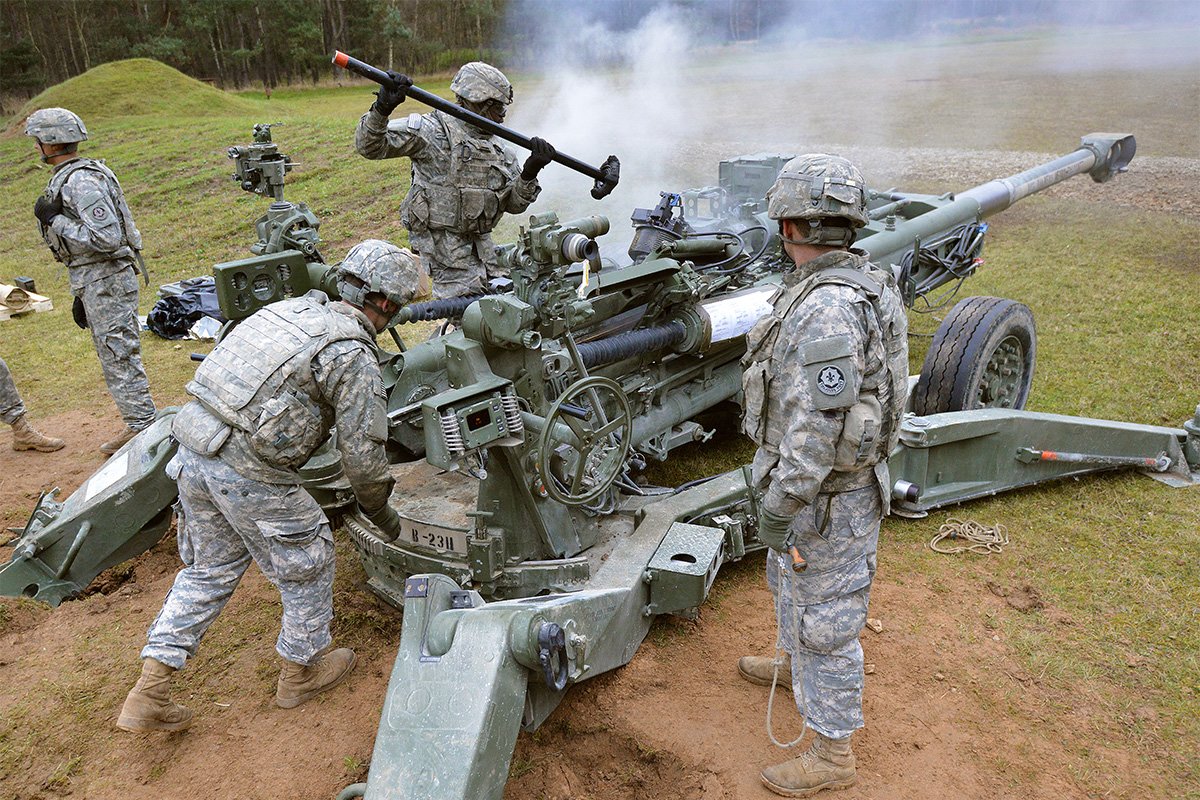 The M777s will be key to helping Ukrainian forces stave off Russian advances as they wait for the arrival of several High Mobility Artillery Rocket Systems, known as HIMARS, from the US. Those systems can fire multiple long-range artillery rockets in a matter of seconds. But Colin Kahl, undersecretary of defense for policy, told reporters it would take about three weeks for Ukrainian soldiers to be trained on the systems.
"The Ukrainians are putting up a heck of a fight. And right now it's a concentrated artillery duel in the east," Kahl said. "[The howitzers are] helping the Ukrainians a great deal. So, I think we're not seeing the Ukrainian defenses buckle."
Since Russia invaded Ukraine on Feb. 24, the US has provided Ukraine with about $4.6 billion in military aid, including artillery, thousands of Javelin anti-armor missiles and Stinger anti-aircraft missiles, hundreds of Phoenix Ghost and Switchblade drones, tactical vehicles, helicopters, spare parts, and more.
Read Next: