Even a firefight against a North Vietnamese patrol in Laos could not keep Henry "Dick" Thompson and his squad from their Christmas dinner.
Thompson and six other soldiers from the U.S. Army's Military Assistance Command Vietnam, Studies and Observation Group (MACV-SOG) had slipped into Laos by helicopter two days earlier to reconnoiter North Vietnamese and Viet Cong supply and reinforcement routes.
"We could hear them moving around at night trying to find us," Thompson told Coffee or Die. The MACV-SOG soldiers had spent their time in Laos directing U.S. air strikes on convoy routes funneling supplies and soldiers into South Vietnam. The U.S. government did not officially recognize the missions in Laos, North Vietnam, and Cambodia for years to come.
American operations in those countries remain contentious to this day.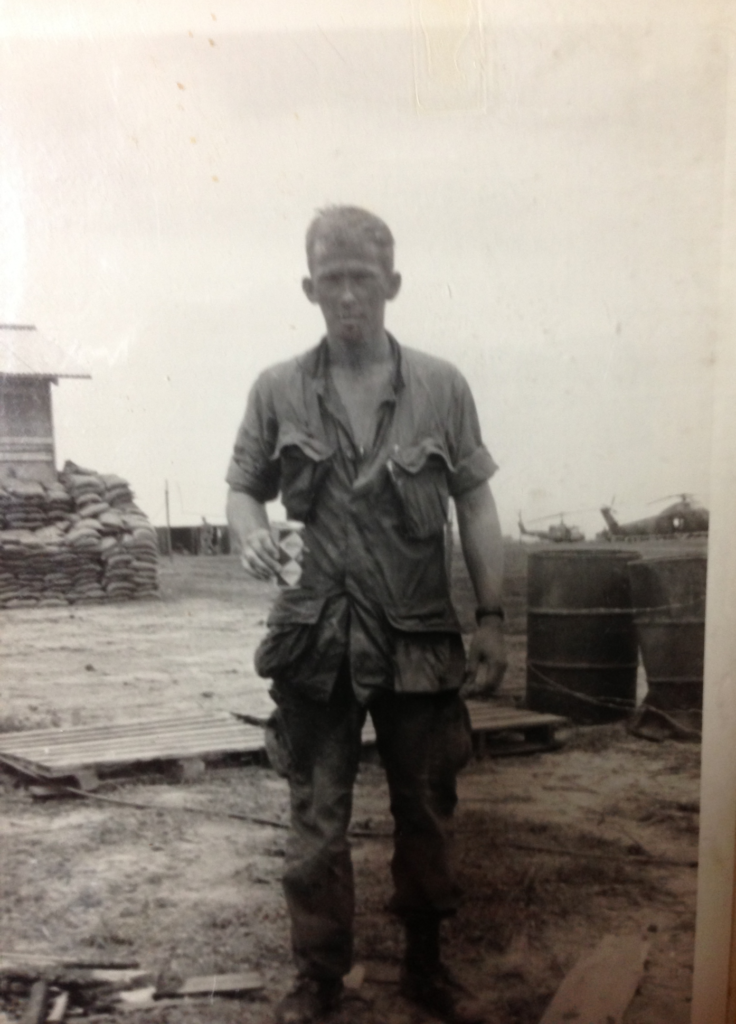 "Everything was top secret, as far as the government was concerned. Even Congress didn't know we existed," Thompson said. "And so we were running missions primarily outside South Vietnam […]. You had to sign a statement that you would not say anything about it, talk about it, for 20 years."
After two days and nights of cat and mouse, a North Vietnamese patrol found the small group of Americans.
"We could hear movement getting close to us, so we figured we should pull back from the ridgeline. And we did, and we stopped to take a short break, and when we stopped I put one of the little toe-popper mines out," he said. "Toe popper" is the colloquial term for the M-14 anti-personnel mine, designed to remove feet and maim legs.
When the mine detonated, the recon mission turned hot. Thompson was resting behind the roots of a large tree.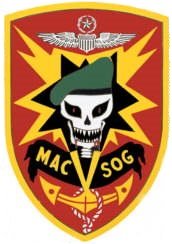 "All of a sudden, I heard the toe popper explode, and they immediately opened up with a barrage of AK-47 fire in the direction they thought we were," Thompson said. "And three bullets came right through one of the fins [of the tree roots] on the left side of me, ripped my shirt as it came across my chest. I had just exhaled when they came across me. If I had just inhaled it would have opened up my chest."
Reflecting on the fight, and many others, he said, "there was a lot of luck involved. Sometimes you just get hit by a bullet that takes you out."
That Christmas, then-Lieutenant Thompson was lucky.
The MACV-SOG team called in helicopter gunships, and hours later, without losing a single American life, the small team made it out and returned to their base in South Vietnam.
Just in time for Christmas dinner.
"Fortunately, our mess sergeant knew we were coming back that evening, so he kept our Christmas dinners warm for us," he said. "I almost think it was steak — our mess sergeant, I don't know where he got steak from because it wasn't standard issue to the mess halls. But he was a wheeler and dealer."
Thompson joined the Army in 1966 when he was 19 years old. He had attended one year of college prior to enlisting. After 21 years, he left the service as an officer, having earned an undergraduate degree in sociology and then a doctorate degree in psychology. For the last 30 years, he has worked at the company he founded in Athens, Georgia, High Performing Systems Incorporated.
One of the big themes of the company is something Thompson became intimately familiar with in the jungles of Southeast Asia — dealing with stressful situations.
"You can do when you're calm without thinking about it, but when your stress level goes up, fine motor skills fall apart," he said. "All sorts of things happen to you."
Thompson also focuses on the skills of emotional intelligence and empathy — "empathy is a key component of emotional intelligence," he said. His book, "The Stress Effect," explores how those concepts relate to leadership.
"Part of emotional intelligence is being able to be aware of the emotions that you are feeling," Thompson said, "being able to manage your emotions, and then, in terms of interacting with other people, being able to recognize their emotions and know how to manage those […] basically so you are not a jerk."