On the morning of Sept. 12, 1992, astronaut Mae Jemison took her position in one of the seven seats aboard the space shuttle Endeavour. A month before her 36th birthday, the science mission specialist made history as the first African American female astronaut to travel to space. On the nearly eight-day mission, she and her fellow crew members conducted microgravity investigations and experiments in materials and life sciences before returning to Earth on Sept. 20, 1992.
Jemison logged a total of 190 hours, 30 minutes, and 23 seconds in space while orbiting the Earth 126 times. In preparation for her historic flight and in order to inspire others, she had selected objects of symbolic and sentimental significance to pack in her space luggage.
"I thought it was important to take to space with me things that represented people who sometimes are not included," Jemison told Nova's "The Secret Life of Scientists and Engineers" in 2014. She did this "because they hadn't been included and I thought that was an important thing to do."
A poster of ballet dancer Judith Jamison
Jemison was the youngest of three siblings to grow up on the South Side of Chicago in the early 1960s. She often found herself looking up at the stars, a curiosity she explored by following the NASA space program closely. When she was 13 she, along with millions of others, witnessed the first moon landing, watching the Apollo missions on TV. Among the astronauts, there wasn't a single woman. The only woman in space at that time was African American actress Nichelle Nichols, who portrayed Lt. Uhura on the science fiction show Star Trek.
Jemison enrolled at Stanford University and studied chemical engineering when she was only 16 years old. Being an astronaut was a pipe dream, she thought, and in her senior year she questioned whether to move to New York to become a doctor or to become a professional dancer. "My mother told me, 'You can always dance if you're a doctor, but you can't doctor if you're a dancer.'"
It was decided, and she moved to New York to obtain a degree from Cornell University Medical College. When she wasn't going to school or becoming fluent in Swahili, Japanese, and Russian languages, she was taking classes with the Alvin Ailey American Dance Theater. Although she never became a professional dancer, she did carry into space an Alvin Ailey poster of ballet dancer Judith Jamison performing the signature dance "Cry."
"A 12-year-old girl once asked me, 'How did dance contribute to your success as an astronaut?' and her class laughed, right, because they didn't see the connection," Jemison said. "But I told her, it really did make a difference. Dancing trains you in terms of practice, in terms of memory, physical skills and coordination, and just being thick-skinned."
A Bundu statue from West Africa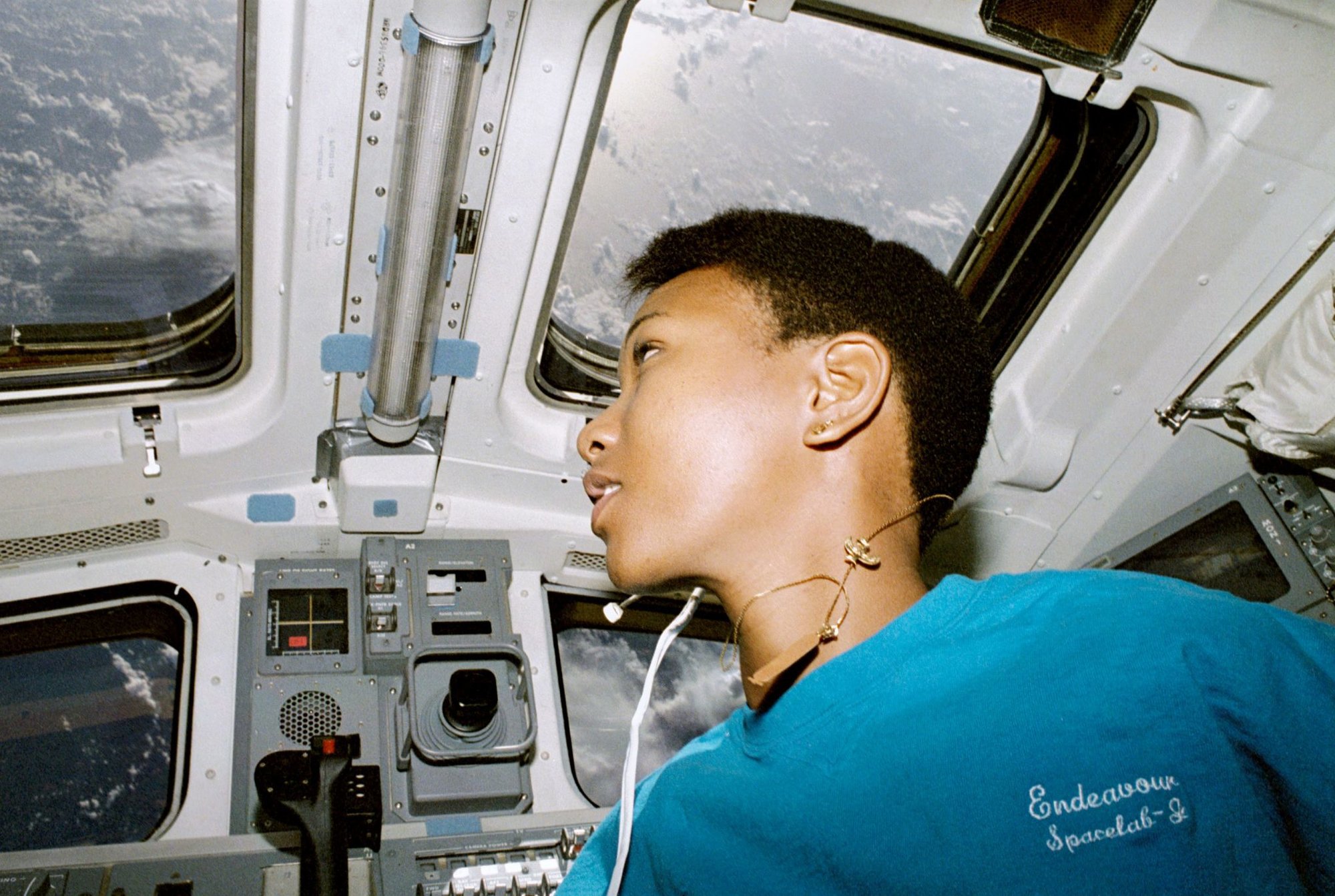 "In the early 1980's, I served as a doctor for Peace Corps volunteers in Liberia and Sierra Leone in West Africa," she wrote in The New York Times in 2003. "Within the first two weeks I was there, a volunteer got sick. Another doctor diagnosed malaria, but after the man had been on chloroquine for 24 hours, it didn't look like that to me. He got progressively worse, and at 2 a.m., after a power failure in the hospital, I started rummaging around our medical unit with a flashlight to find antibiotics for a broad-based medical cocktail."
She suspected it was meningitis with life-threatening complications and believed it could not be treated in Sierra Leone. A military evacuation to Germany cost $80,000 just for starters, and the US Embassy staff began to question her authority in issuing the order.
"Yet, after being up for 36 hours — familiar territory for a former Los Angeles County hospital intern — I was very calm and knew what the issues were," she wrote. "I patiently told them I didn't need anyone's permission or concurrence."
They reached the Air Force hospital in Germany after she'd been awake for a total of 56 hours. The volunteer survived. Her experiences had an impact, and in support of the Women and Girls Society of West Africa, Jemison decided to bring along a Bundu statue.
A pink and green flag from Alpha Kappa Alpha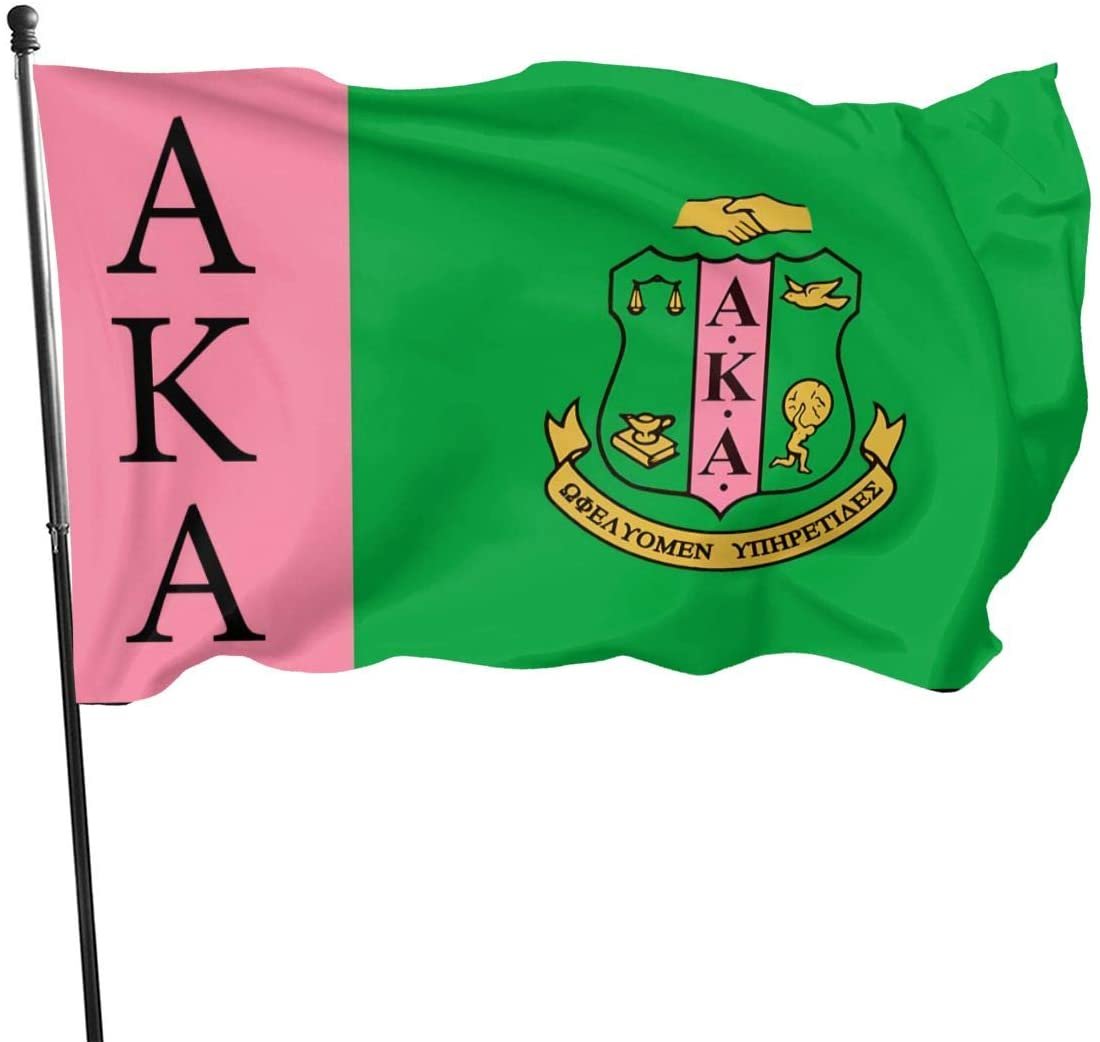 The Alpha Kappa Alpha (AKA) sorority is the oldest African American sorority in the United States. The AKA sorority was founded in 1908 on the campus of Howard University in Washington, DC, during a time when there were fewer than 1,000 African American students in higher education. Prior to Jemison's journey to space, three African American women named Katherine Goble Johnson, Dorothy Johnson Vaughan, and Mary Winston Jackson had played vital roles as mathematicians in the US space program. They were later made famous by the book and movie Hidden Figures.
All three were members of AKA. In homage to those who came before her — she also brought along a photograph of Bessie Coleman, who became the first Black woman to have an international pilot's license — Jemison packed a pink and green flag from AKA to bring aboard the space shuttle. The AKA later named her an honorary member, and upon leaving NASA in 1993 Jemison went on to found programs that promoted science, technology, education, arts, and mathematics (STEAM) — a movement that exploded in popularity in the early 2000s.
Read Next: Bessie Coleman: The Pioneering Stunt Aviator Who Became the World's 1st Female Black Civilian Pilot