A Maine man assaulted a guard inside the federal courthouse in Augusta on Wednesday, April 20, holding a knife to his throat before a fellow security officer shot the attacker, ending the standoff, officials said.
Federal prosecutors charged Derik Broox Wight, 41, of Augusta, with assaulting a Federal Protective Service officer. If convicted, he faces up to 20 years behind bars and a $250,000 fine.
He's listed as being in fair condition at Augusta's MaineGeneral Medical Center, where he's being treated for a single gunshot wound following emergency surgery, according to the FBI.
Surveillance cameras captured Wight entering the Edmund S. Muskie Federal Building around 11:30 a.m. Wednesday, approaching the security screening station, then whipping out a knife, his arrest affidavit states.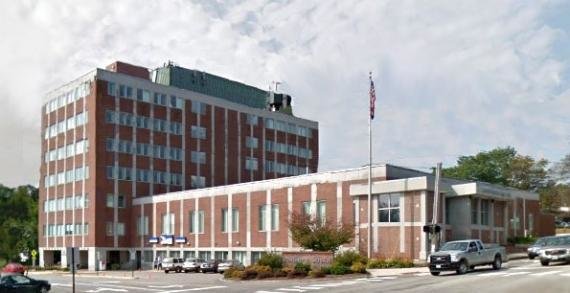 He then allegedly advanced on the guard — identified in court documents only as "DB" — an officer hired by a private security company contracted by the US Department of Homeland Security's Federal Protective Service.
Holding DB against the wall with his left hand, Wight drew the blade to the guard's throat before moving the hand holding the knife toward his hip, court records state. That gave an unnamed security officer standing nearby time to draw his pistol and shoot Wight, who immediately fell wounded to the ground, according to the FBI.
Federal officials have not speculated on Wight's motives. A Coffee or Die Magazine search for federal and state arrests in the Maine man's name turned up nothing. Most of the social media accounts tied to his identity have been suspended, and several of his relatives didn't respond to messages from Coffee or Die seeking comment.
According to the FBI, Wight's identity was confirmed by a biometric fingerprint scan at the hospital. Public records show Wight has resided in Maine for more than a decade, with a previous address listed in Chicago.
Read Next: Cops in the North Star State Take Potshot at 4/20 Sign-Stealing Stoners