Insufficient training and a "climate of complacency" among US military leaders and Air Force security forces contributed to the 2020 attack by al-Shabab militants that killed three Americans at the Manda Bay military base in Kenya, according to the results of two investigations released Thursday, March 10.
On Jan. 5, 2020, 30-40 al-Shabab militants overran the base, attacking both the airfield and nearby Camp Simba, where US forces were housed. Army Spc. Henry Mayfield Jr. and two US contracted pilots, Bruce Triplett and Dustin Harrison, were killed.
An initial investigation into the attack was completed by US Africa Command in April 2021, but Defense Secretary Lloyd Austin immediately ordered a second, independent review led by Gen. Paul Funk, who heads Army Training and Doctrine Command. Officials briefed the media on the results of both investigations Thursday afternoon.
Army Gen. Stephen Townsend, head of US Africa Command, said the initial review concluded that no single person or cause was to blame for the losses. Rather, a combination of inadequate force protection, complacent leadership, and intelligence and communication problems all contributed.
"We were not as prepared at Manda Bay as we needed to be," Townsend said in a video statement aired during the briefing.
The second investigation largely concurred, identifying personnel at Manda Bay and its higher headquarters who were "negligent in performing their duties," Air Force Maj. Gen. Tom Wilcox, who participated in the second review, said.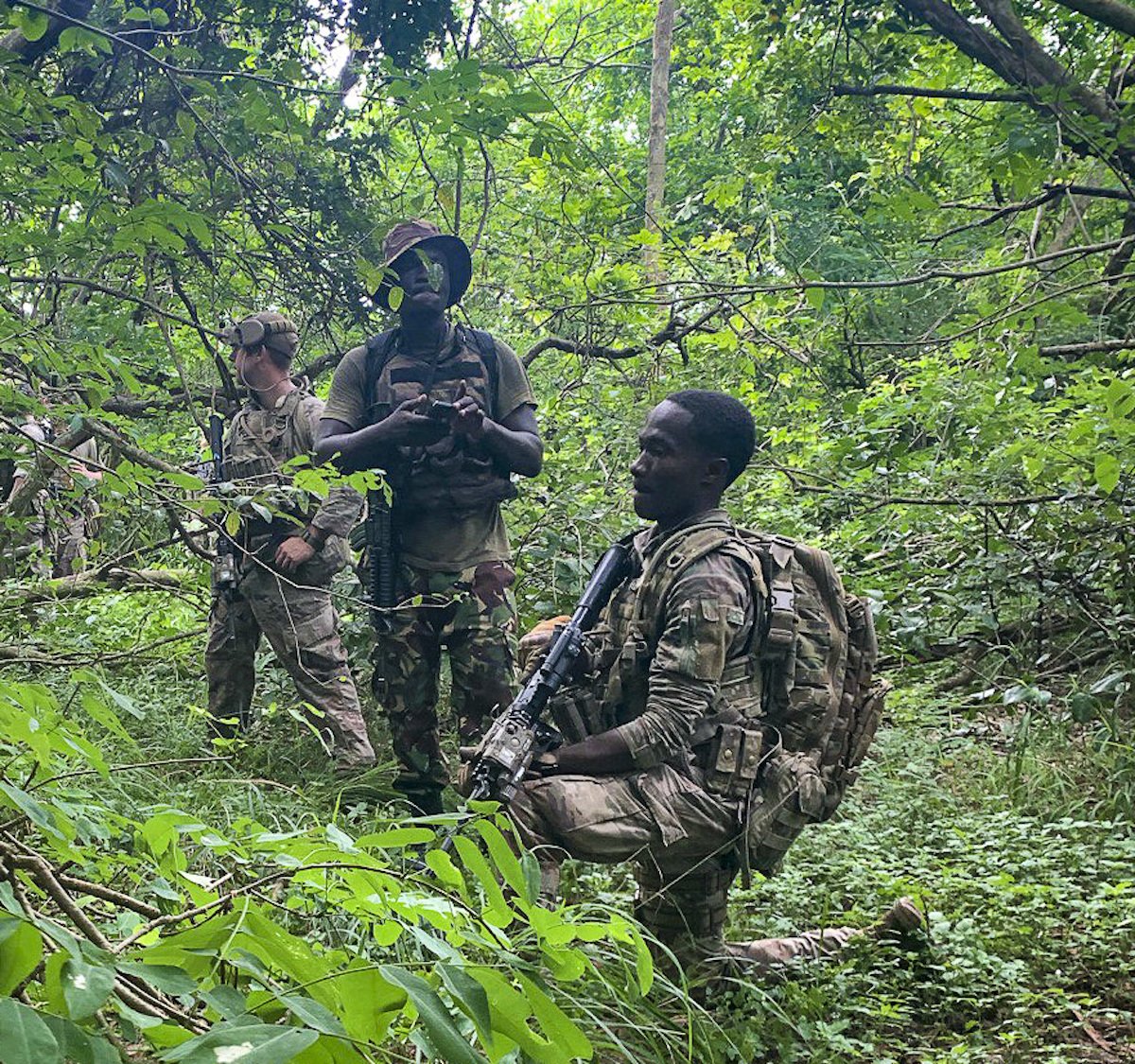 "Certain senior officers contributed to the inadequate force posture at Manda Bay and, to some extent, allowed a climate of complacency and poor understanding of the threat," Wilcox said. "In the end, though, while some individuals could and should have done better, the negligence of the individuals identified in the review was not the cause of the losses suffered in the attack, although it may have made the airfield more vulnerable."
Pentagon spokesman John Kirby declined to say whether anyone had been fired or relieved of duty over the results of the investigation. A defense official told The Associated Press that numerous Air Force personnel were reviewed for disciplinary action, and eight have received administrative punishment.
At 5:20 on the morning of the attack, al-Shabab members fired several mortar rounds on Camp Simba that caused only slight damage and no casualties, leading military investigators to conclude that the attack was designed to distract personnel from the main attack on Magagoni Airfield a mile away.
At the airfield, Mayfield and another service member were driving along the runway, clearing debris so a King Air B-350 aircraft, flown by Triplett and Harrison, could depart. As Mayfield and the others neared, a group of al-Shabab fighters hiding in the vegetation near the airfield fired two rocket-propelled grenades. The first penetrated the front windshield of a vehicle but did not explode. One service member managed to escape before the second RPG struck the pickup, killing Mayfield.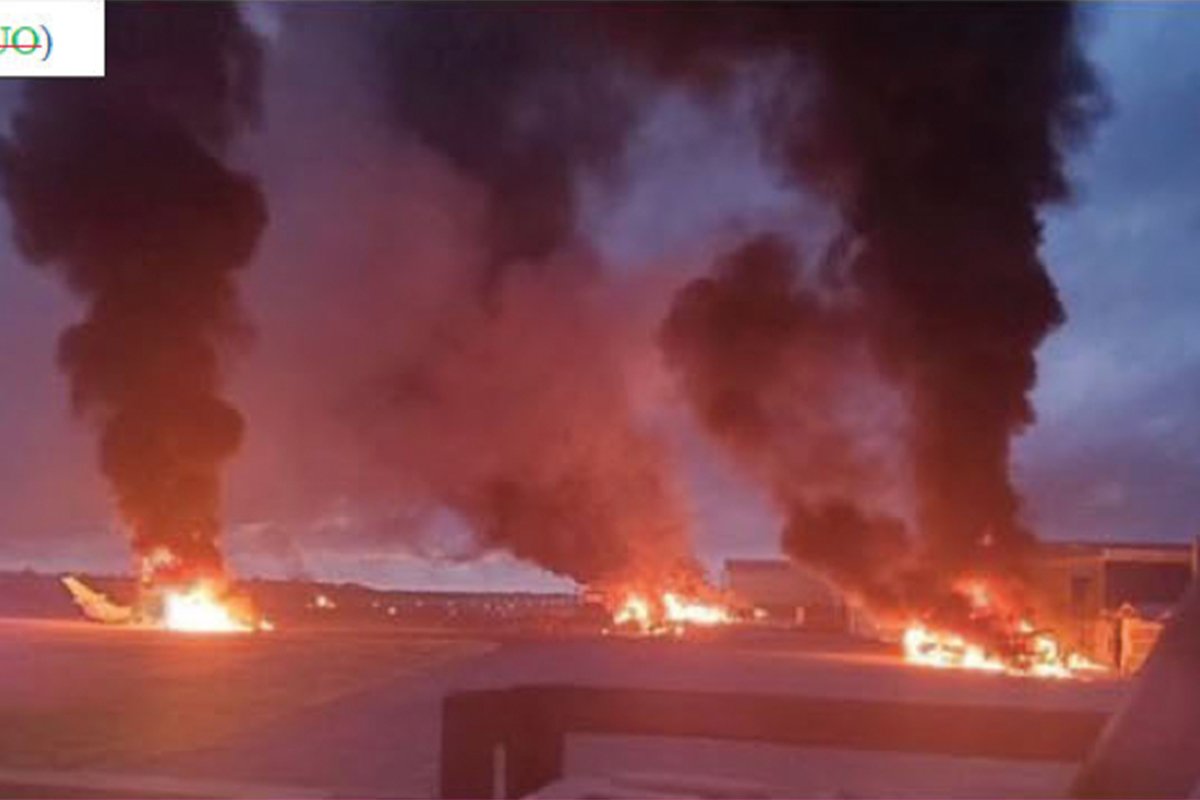 Insurgents also unleashed RPGs and small arms fire on Harrison and Triplett's plane, killing both men. A third contractor was able to escape the burning plane.
It took all day for US and Kenyan security forces to quell the attack, killing six al-Shabab fighters. A US Marine and one Kenyan military member were wounded during the fighting. The incident marked the deadliest attack on Americans in Africa since 2017, when militants killed four US soldiers in Niger.
Manda Bay, located on Kenya's coast, has long been used by the US military. However, it didn't become a full-time counterterrorism support and airbase until 2016. The reviews found that the military failed to adjust for that growth and that Manda Bay's reputation as a sleepy seaside base resulted in years of complacency from leadership.
The reviews also criticized leadership for inadequate focus on threats in the region, insufficient training, and failure to share intelligence and coordinate both internally and with local Kenyan forces.
Army infantry soldiers deployed to Manda Bay to provide additional security following the attack. The protection force has more than doubled in size since the attack, the AP reported. Vegetation was cleared around the airfield to improve visibility, and additional barriers and fencing have been constructed around the entire base. The Air Force has also overhauled its security training, according to defense officials.
The investigations also recommended that a single senior commander at each base should lead force protection for the entire facility and have the authority to order training for all troops stationed there, including units that report to other commands, such as special operations forces.
"These tragic losses served as a catalyst for significant improvement to force protection, intelligence sharing […] and mission command for US forces across Africa," Air Force Lt. Gen. Steven L. Basham said. "As we counter ongoing threats from violent extremist organizations, these improvements will better protect our service members."
Mayfield, 23, was assigned to 1st Battalion, 58th Aviation Regiment, 164th Theater Airfield Operations Group, out of Fort Rucker, Alabama. He had spoken on the phone with his mother just days before the attack, telling her that everything was safe at his base and that everything would be okay, according to local news reports.
Triplett, 64, was a Navy veteran from Ohio who sought adventure at every turn. He loved skydiving, hang gliding, scuba diving, and even competed in "ice skate dancing."
Harrison, a civilian pilot working for the DOD, was nine days from returning home to his wife and 2-year-old daughter at the time of the attack. The 47-year-old had flown numerous surveillance and reconnaissance missions but planned to make the Kenya deployment his last, because being away from his family was too hard for him, according to local news reports following his death.
Read Next: DISPATCH: Inside a Ukrainian Hospital and the Terrible Toll of War