Since Disney dropped The Mandalorian with its new streaming service last year, Jon Favreau's wildly popular space western has united disparate factions within the Star Wars fandom. These groups had otherwise pledged to fight to their last breath about whether or not J.J. Abrams and Rian Johnson should be waterboarded for eternity or celebrated despite the creative whiplash they conjured with the most recent trilogy.
Rotten Tomatoes helps illustrate the general consensus about where The Mandalorian stands in comparison to other Star Wars productions from Disney. The show has an overall RT rating of 94% and an audience score of 86% — the best numbers for any of Disney's Star Wars productions.
Now strap in, folks. This is the way … toward spoilers.
In its second season, The Mandalorian has only gotten better (its Tomatometer score increased from 93% in season one to 96%), and the season two finale closed out an extremely satisfying season with an action-packed banger of an episode that saw Mando and friends boarding and seizing imperial ships in their quest to save Grogu, Disney's cash-cow "Baby Yoda" character and the source of about 90% of the memes on the internet these days.
As a Reconnaissance Marine and close quarters tactics instructor with the I Marine Expeditionary Force, Staff Sgt. Gabriel Gillespie teaches one of the US military's vital maritime capabilities: visit, board, search, and seizure, or VBSS operations. Gillespie is also a big fan of The Mandalorian, so when Coffee or Die Magazine asked him to lend his expertise to the question of whether or not a Disney space fantasy accurately depicts VBSS operations, he looked at us like we had a dick growing out of our forehead before ultimately agreeing to offer his expert analysis.
COD: What did the episode get right?
GG: The planning phase was pretty legit. The first small-scale VBSS operation that opens the episode netted them vital intelligence that gave them full schematics of Moff Gideon's ship, and the Imperial officer they captured warned them about the Dark Troopers, which is basically a whole platoon of special operations forces. They get a decent picture of the number of enemy forces they're up against and clearly delegate roles and responsibilities, which you could say is realistic in the sense that we do the same thing in the Navy and Marine Corps. However, Marine Corps doctrine for VBSS operations says the raid force should have a certain numerical advantage.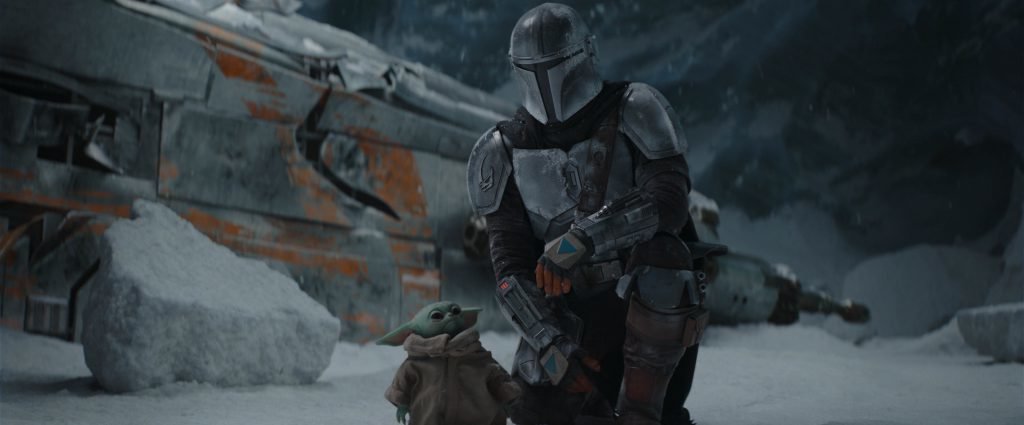 COD: What kind of numerical advantage are we talking about?
GG: Well, let's just say that mission probably wouldn't have been greenlit in real life. We usually go in as a full [Recon] platoon, but I think for any situation where you have a high-level SOF entity on board, that's going to change the dynamic significantly. Going onto a ship in the first place is a pretty austere environment. It's made of metal. There's high-powered gas and water lines. There are lots of things that can kill you outside of the people on board. So in that situation, if there's a platoon of guys that are basically impossible to kill, well, we're going to not go in for that, and we're going to try something else.
COD: Can you further bolster your credibility among your peers by highlighting other similarities between a TV show about space cowboys and actual Recon Marines?
GG (laughing): Uh, sure. Their plan to push straight to the bridge while Mando neutralizes the Dark Troopers and rescues Grogu from the brig — that was actually pretty realistic. Every ship is controlled from one of three locations: the bridge, the engine room or the aft steering. So your focus in any VBSS is to secure all three of those locations as quickly as possible so that you gain full control of the ship.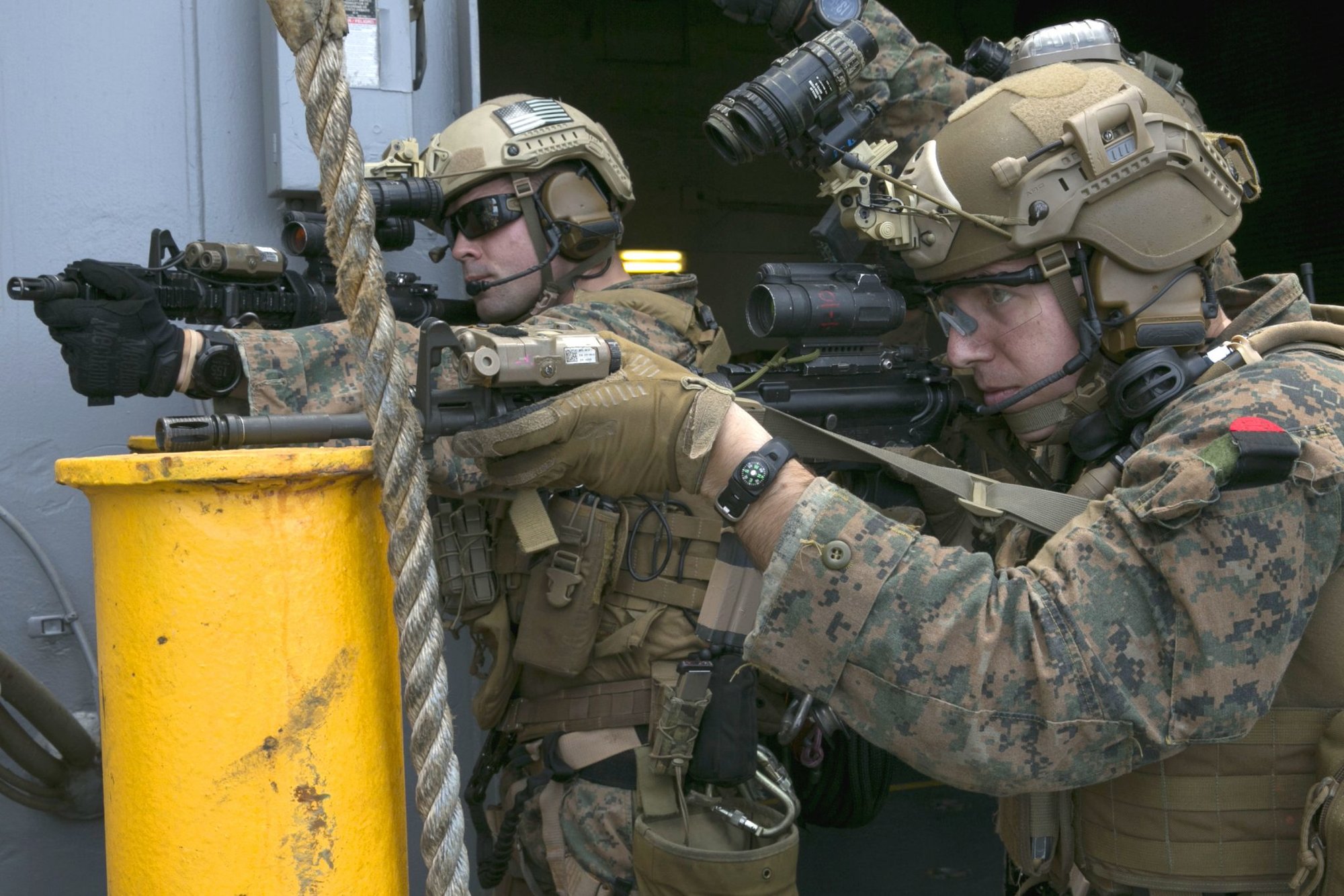 COD: How did the Mando op differ from a standard VBSS?
GG: Well, depending on the size of the craft you're boarding, the threat level, and what assets are available to you, you're going to board the ship either by pulling a small boat next to it or by landing a helicopter or fast-roping onto the deck. With larger raids where you're going in hot and heavy and the bad guys know you're coming, you probably want to use both. Obviously, nobody in the episode had to throw a caving ladder onto the side of a ship and climb up like 30 feet in a full kit while carrying a rifle. It takes a mix of athleticism and finesse to get up those things, and it's not easy.
COD: What else about the episode stood out in your mind?
GG: No one would ever go into the bridge just blasting bad guys with a machine gun the way [Cara Dune] did in that episode. Again, there's a lot of metal and important instruments on the bridge. Real bullets ricochet, and you want to be able to secure the ship's communications and controls. So the machine gun blasting was bad, but the part where [Fennec] monitors the ship's controls and warns them about the Dark Troopers returning was good.
COD: If you could have any capability from Mando's raid force, what would it be?
GG: Like, I wish we had jetpacks. That would definitely make our jobs a lot easier — and definitely cooler. If I could never climb one of those ladders again, that would be great. Oh, and it would be nice to never have to reload our guns too. Those Star Wars characters don't know how good they have it.