"What the hell's the Navy doing here?" asked an airman at Tri Duby airfield. Three weeks prior to the arrival of an American B-17 on the dirt runway in Slovakia, partisans of the Slovak National Uprising had battled against their Nazi-aligned government to seize control of the airport. Now, a man wearing his Navy work uniform had emerged from the B-17 with five others and introduced himself as Lt. Holt Green. The 35-year-old had parachuted into Yugoslavia in January 1944 to provide assistance in recovering downed Allied pilots and was now leading a small team from the Office of Strategic Services (OSS) to support the Slovak rebellion.
Two teams of OSS intelligence officers, weapons and demolitions specialists, and radio operators — code-named Dawes and Houseboat — trained and recruited members of the underground resistance to launch a counteroffensive campaign against the Nazis. Maria Gulovich, a 23-year-old schoolteacher prior to the war, was recruited as a translator for her affinity with languages. Gulovich initially joined the resistance after an anti-fascist Slovak Army captain hired her as a courier with the promise of protection for the Jewish family she was harboring.
She established a cover working as a dressmaker for an underground sympathizer. The missions were risky as she would carry a radio stashed inside a suitcase through town.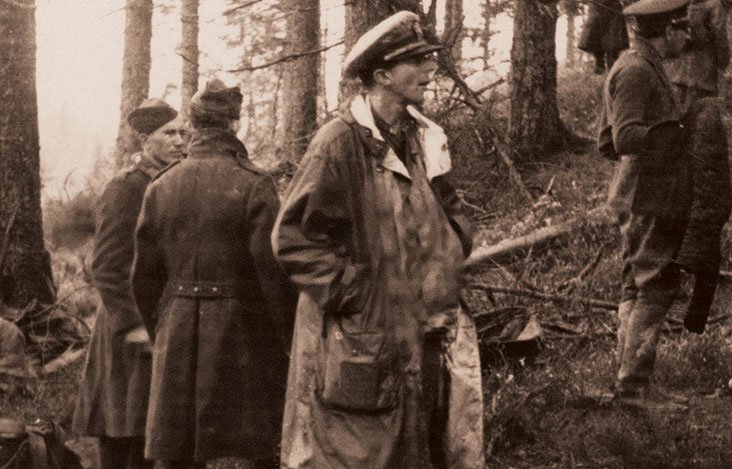 "I had some real close calls," Gulovich told the Washington Post in 1989. "There was a bunch of Wehrmacht officers sitting in a compartment and one started flirting with me — which I gladly returned. They said, 'Fraulein' — I spoke German at the time — 'would you sit with us?' They made a seat for me in the compartment and the officer carried my suitcase into the compartment with him. The Gestapo came by, saluted, and went on."
Her knowledge of five languages — Slovak, Hungarian, German, Russian, and English — helped her with aiding a Russian military intelligence group where she translated messages from Slovakian to Russian.
For the OSS, Gulovich disguised herself as a peasant and walked 10 hours to reach local towns to link up with villagers. She gathered intelligence and contacts and scouted for food and areas for resupply drops. The German soldiers patrolling the streets never suspected the young agent with strawberry-blond hair, as she quickly averted their suspicions with flirtatious excuses.
In October 1944, 150,000 German soldiers pushed through Slovakia to cripple the uprising. The Russians and the OSS teams escaped into the rugged and snowy mountains. For the next nine days, Gulovich guided the OSS and British intelligence teams through the bitter cold, passing the bodies of 83 people who had frozen to death. They arrived at a mining camp, where partisan nurses dressed their feet and warmed their freezing limbs. These nurses were later murdered by an elite German military unit sent to hunt down the Dawes and Houseboat teams.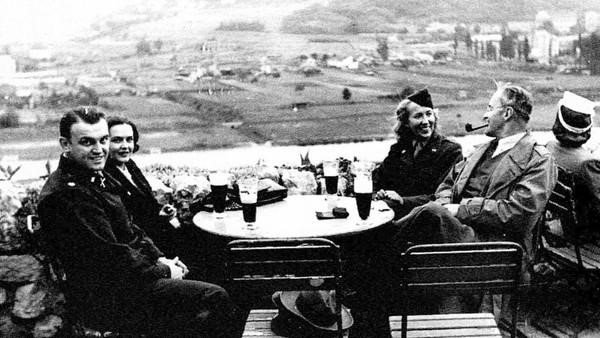 They finally reached their safe haven, a hunting lodge on Mount Ďumbier, where they met other intelligence officers and Joe Morton, a reporter for The Associated Press. Morton had tagged along with the OSS teams in a rare and exclusive opportunity he described as the story of his life. He had reported on the evacuation of Allied pilots and, now in the mountains, their safety was of utmost concern.
On Dec. 26, 1944, Gulovich, Morton, two OSS officers, and two British airmen left the hunting lodge to find food and medical supplies farther up the mountain. Morton set off with them but decided to return to the lodge — a decision that sealed his fate.
The elite German squad had tracked their location and surrounded the lodge. The Germans burned it to the ground, captured the 14 Americans and Brits, and transported them to Mauthausen concentration camp. Only one, Anton Novak, broke free and snuck through the Russian lines to Belgrade. The rest, including Green, were tortured before being murdered on Jan. 25, 1944.
On the run from the Nazi hit squads, Gulovich and the four others slept in barns and mines for nine weeks as they battled frostbite, lice, and the fear of being caught. Her right foot was so badly frostbitten she was at risk of losing it.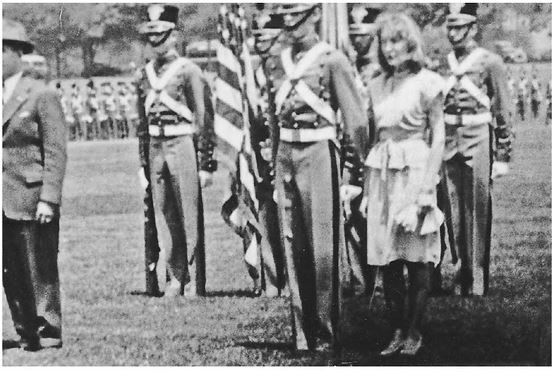 "It never occurred to me to go," she said, referring to seeking medical attention at a hospital, "because I knew I would never come out. The Germans had my number. I thought, better to die on my feet than in a concentration camp."
The Germans were shooting people on sight. However, Gulovich and her team successfully evaded capture when they crossed into Romania, then Hungary, and finally Italy.
US Army Sgt. Ken Dunlevy, one of the officers who fled alongside Gulovich, described her as "our little sweetheart for whom I am and will be grateful forever. To her, it is no doubt that I owe my safety and perhaps my life."
Following World War II, Gulovich met Allen Dulles, an OSS officer and later director of the Central Intelligence Agency, in Switzerland. Dulles was impressed with her bravery and contacted Gen. William "Wild Bill" Donovan — the director of the OSS — and arranged for Gulovich to become a US citizen. She came to America and received a scholarship to attend Vassar College and study economics in New York.
In May 1946, Gulovich was presented the Bronze Star at the US Military Academy at West Point, becoming the first woman to receive the medal in front of the Corps of Cadets. In her postwar life, she married Hans P. Liu and had a family and a prosperous career as a real estate agent. She died in 2009 at age 87.