A search and rescue operation has ended for seven US Marines and one sailor who went missing after an assault amphibious vehicle (AAV) accident off the coast of Southern California on Thursday.
All eight service members are presumed dead, the Marine Corps reported Saturday.
"It is with a heavy heart, that I decided to conclude the search and rescue effort," said Col. Christopher Bronzi, the 15th Marine Expeditionary Unit's commanding officer, in a release. "The steadfast dedication of the Marines, Sailors, and Coast Guardsmen to the persistent rescue effort was tremendous."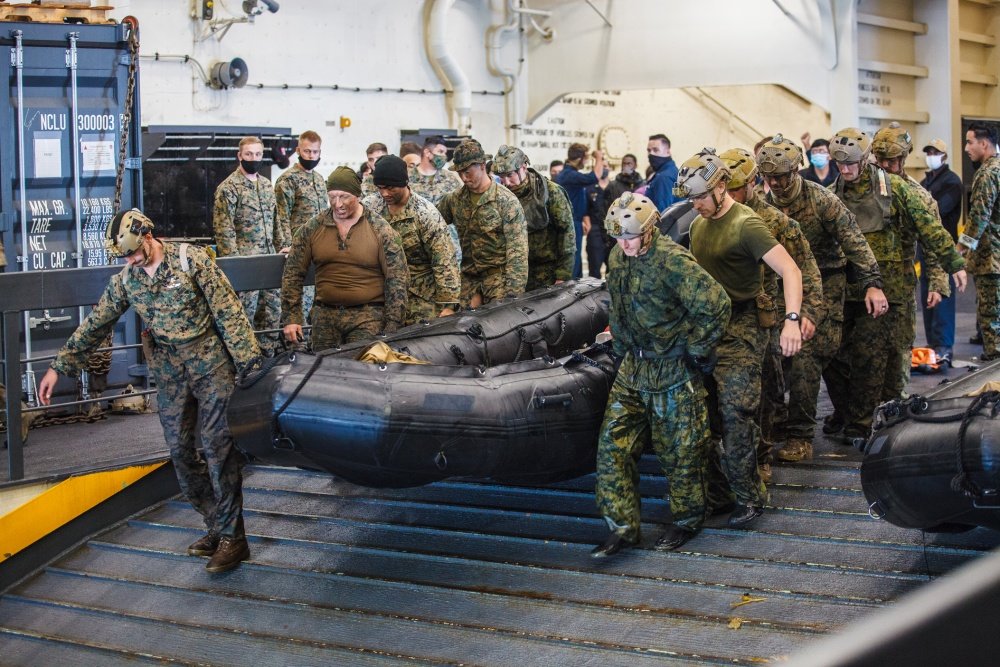 Some 15 Marines and one sailor were aboard the vehicle when it began taking on water at 5:45 p.m. local time on Thursday, officials said.
Marine Lance Cpl. Guillermo Perez was confirmed killed in the accident. Eight other Marines were rescued. Of that number, two were hospitalized for their injuries. One injured Marine who was listed as critical in the immediate aftermath of the incident has since been upgraded to stable, officials said over the weekend. The other injured Marine was listed as having entered the hospital in critical condition, and military officials had not issued an update on his status prior to this article's publication.
The search and rescue effort lasted 40 hours and included Navy and Coast Guard helicopters, as well as the USS John Finn destroyer, a Coast Guard cutter, and other small boats from nearby Navy ships.
"The [I Marine Expeditionary Force] family mourns the loss of the 7 Marines and a sailor of the 15th [Marine Expeditionary Unit]. To not have all the answers right now is heartbreaking," said Lt. Gen. Karsten Heckl, commanding general of I Marine Expeditionary Force. "Our hearts break for their families and friends. We pray they find comfort in this difficult time."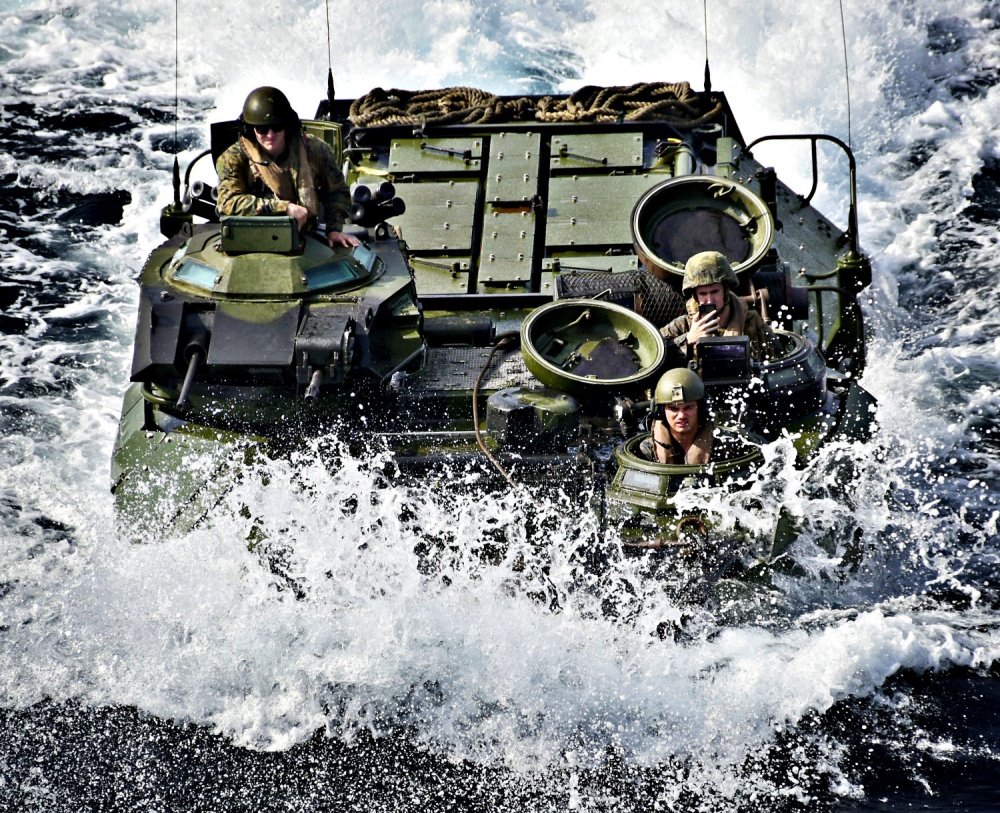 Bronzi said that a recovery operation had begun to locate the bodies of the eight missing service members. Participating in that search will be the offshore supply vessel HOS Dominator, as well as a remotely operated submarine from Undersea Rescue Command to search the sea floor.
"As we turn to recovery operations we will continue our exhaustive search for our missing Marines and Sailor," Bronzi said.
The eight service members who are presumed dead:
Pfc. Bryan Baltierra, 19, of Corona, California
Lance Cpl. Marco Barranco, 21, of Monticello, California
Pfc. Evan Bath, 19, of Oak Creek, Wisconsin
U.S. Navy Hospitalman Christopher Gnem, 22, of Stockton, California
Pfc. Jack Ostrovsky, 21, of Bend, Oregon
Cpl. Wesley Rodd, 23, of Harris, Texas
Lance Cpl. Chase Sweetwood, 19, of Portland, Oregon
Cpl. Cesar Villanueva, 21, of Riverside, California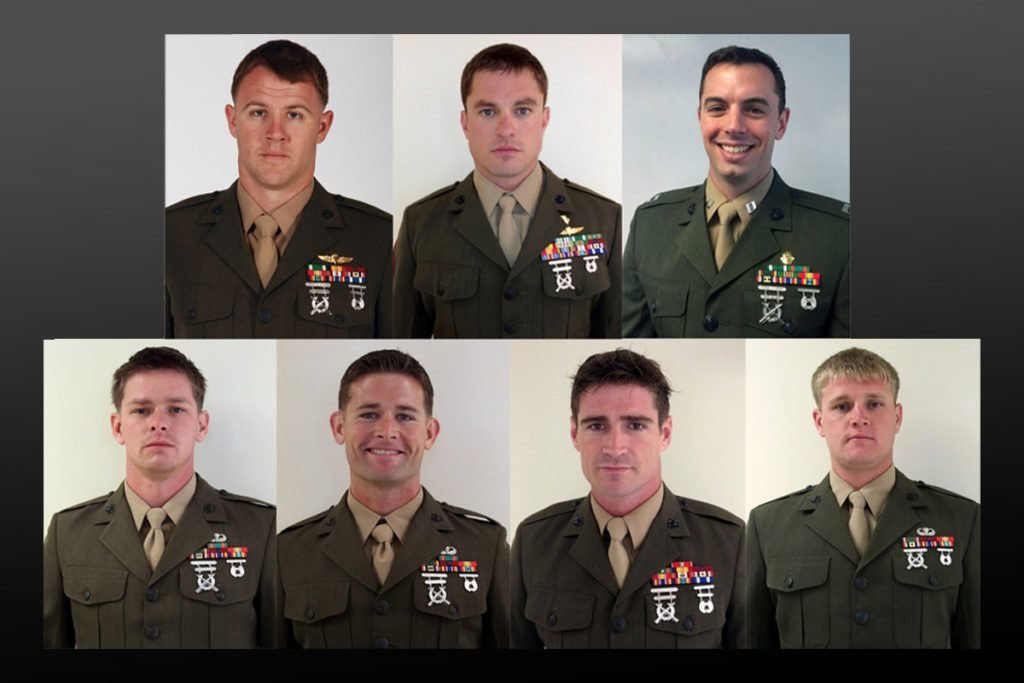 The AAV is the Marine Corps' workhorse amphibious landing vehicle, designed to transport Marine surface assault elements onto shorelines and support them onward to inland objectives. Known among Marines as an "amtrac," the AAV is a tracked vehicle that operates both as a boat and a ground vehicle. Unlike landing vessels used in World War II, the AAV transports landing Marines through the deadly surf zone and allows them to disembark farther inland.
The cause of Thursday's accident remains under investigation, Marine Corps officials reported.
---
Editor's note: The original headline of this article indicated that there were seven service members presumed dead in the AAV accident; it has been updated to reflect the correct information from the article that there are eight presumed dead, seven Marines and one sailor.