A Marine Raider was awarded the Navy Cross Aug. 26 for single-handedly assaulting a series of ISIS-held cave complexes in Iraq, in an attempt to rescue three injured teammates. Commandant of the Marine Corps Gen. David Berger presented the award to Marine Staff Sgt. Nicholas Jones aboard Camp Lejeune, North Carolina.
Jones was shot in the right leg while trying to reach two fellow Marine Raiders and a French special forces soldier, all of whom were shot while clearing a cave system in the mountains of northern Iraq on March 8, 2020. The French soldier survived; the two Marines were later found dead. Over a seven-hour firefight, Jones assaulted a hardened Islamic State group fighting position three times and called in airstrikes as he tried to rescue the fallen Marines.
"It was his quick thinking, his selfless actions, and his decisive leadership, not only that saved the lives of another team member but kept the rest of the team alive," said Berger. The Navy Cross is the highest decoration bestowed by the Department of the Navy and the second-highest valor award in the military to the Medal of Honor.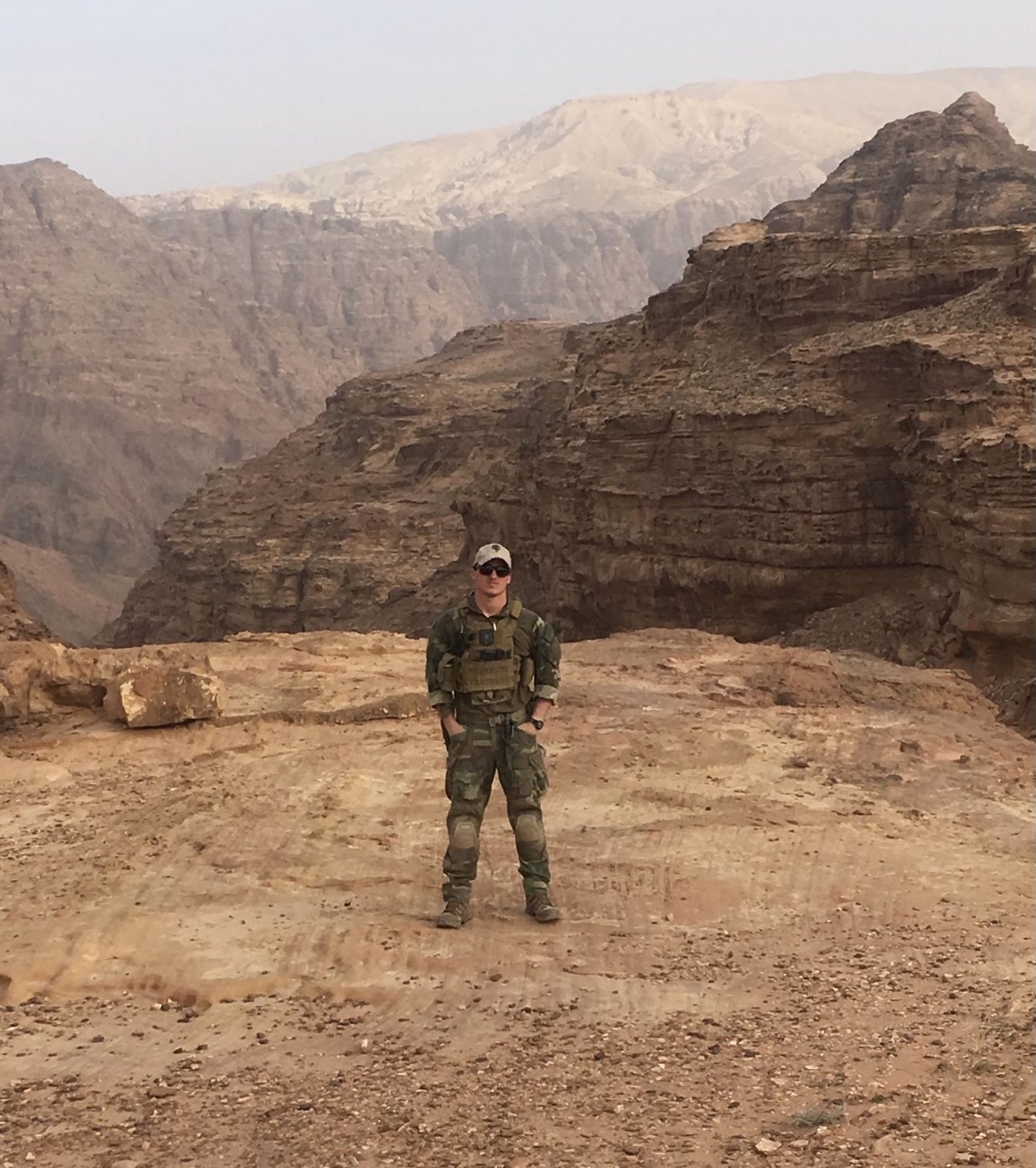 Jones spoke to Coffee or Die Magazine about that day in 2020, when he was a Marine Raider element leader charged with clearing caves and tunnels of Islamic State group fighters in the mountains of northern Iraq. The area had been battered by thousands of pounds of bombs before Jones led his group of Marine operators, French special forces soldiers, and Iraqi security forces carefully up the mountainside in the early hours of March 8.
The plan was straightforward enough. Jones and his team would clear a cave system toward the top of the mountain, while an identical element cleared an area farther downhill. Jones moved from one cave to the next, clearing each one with explosives before moving on. He came across the bodies of enemy fighters killed during the bombardment near one of the cave entrances. A PKM machine gun was mounted on the side wall at the cave entrance, and assault rifles were strewn about. Jones quickly realized he was standing in a well-fortified fighting position.


Lower down, the second Raider team was finding similar dug-in positions — including one in which the ISIS fighters were still alive.
"That's when hell opened up," Jones said.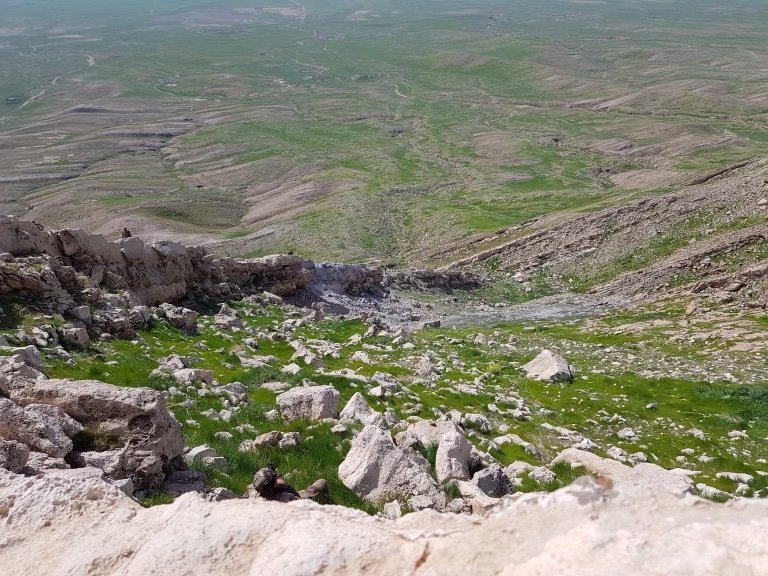 Jones heard the other half of his team taking heavy contact elsewhere on the mountain. A call soon came over the radio that two Marines were down, and Jones scrambled down the slope to get into the fight while the rest of his team covered the upper entrances. He jumped into a shallow ravine that weaved along the mountainside toward the wounded Marines. As he neared the sound of fighting, he came across one of the French soldiers hunkered down along the ravine wall.
"Where are the casualties?" he asked. The man gestured toward the mouth of a cave. Bullets whizzed overhead as Jones low-crawled along the ravine floor. When he got within 20 meters or so of the cave entrance, Jones saw one of the French soldiers writhing on the ground. Time and space seemed to slow down as he charged the cave, guns blazing, Jones recalled. He suppressed the enemy, dragging the wounded soldier out of harm's way while returning fire. Looking back on it now, he has no idea how he survived.
"I didn't see a lull or an advantage; I saw an opportunity," Jones said. "I threw him down on the rocks to the dudes down there and looked back, and he was still alive and they were treating him."
One of his teammates tossed out a smoke grenade, giving Jones a chance to break contact. As the Marines took a moment to collect themselves, snipers in overwatch positions reported that the two downed Marines, Gunnery Sgt. Diego Pongo and Capt. Moises "Moe" Navas, were trapped at the entrance of another cave.
Guided by the snipers over the radio, Jones made his way up the hill toward Pongo and Navas as the rest of his team laid down cover fire. Sneaking onto the roof of the cave, he saw below several enemy fighters. Pongo and Navas were lying nearby. Jones called out their names but got no response. Both appeared to be badly injured, and neither had made a radio call in hours. Jones began to fear the worst.
Jones had always been the guy to get shit done, the one who always took over during complex situations. He felt as if he was born to be a gunfighter. But that bravado washed away when he first saw Pongo and Navas at the cave mouth.
"That's when I stopped myself and I almost was pulled into a bird's-eye view above. I looked around and was like, 'I don't know what to do, I'm stuck. I'm so stuck, I'm just going to do it myself,'" Jones said. "I felt super fucking defeated."
But he made a decision and called on the radio: "I'm going to try and get them."
He leaned over the ledge and tossed a grenade into the bowels of the cave. Immediately following the blast, enemy fire erupted and seemed to come from every direction, forcing Jones to bound down the hill.
Air support pounded the hillside and cave entrance with a gun run. Exhausted, Jones pushed back up the mountain. Once more he lobbed a grenade into the cave and once more was forced to retreat. Again, air support took its turn, firing a Hellfire missile into the cave before Jones assaulted uphill a third time. This time, however, his luck ran out. As he made his way up, he felt a stab of pain as if someone had hit his shin with a baseball bat. Unable to put any weight on his right leg, he hobbled back down the mountain.
He told the team's corpsman that he thought he'd been shot.
"What do you mean you think you've been shot?" his corpsman replied.
After seven hours, Jones and his team were low on water and ammo. A quick reaction force was on its way to relieve the Raiders. As they moved out toward a pickup spot, the team tried to carry Jones, but he wouldn't have it. He knew if his Marines were carrying him, at least three men would be out of the fight. Instead, they formed up around him, covering his flanks as he hobbled under his own power, one excruciating step at a time.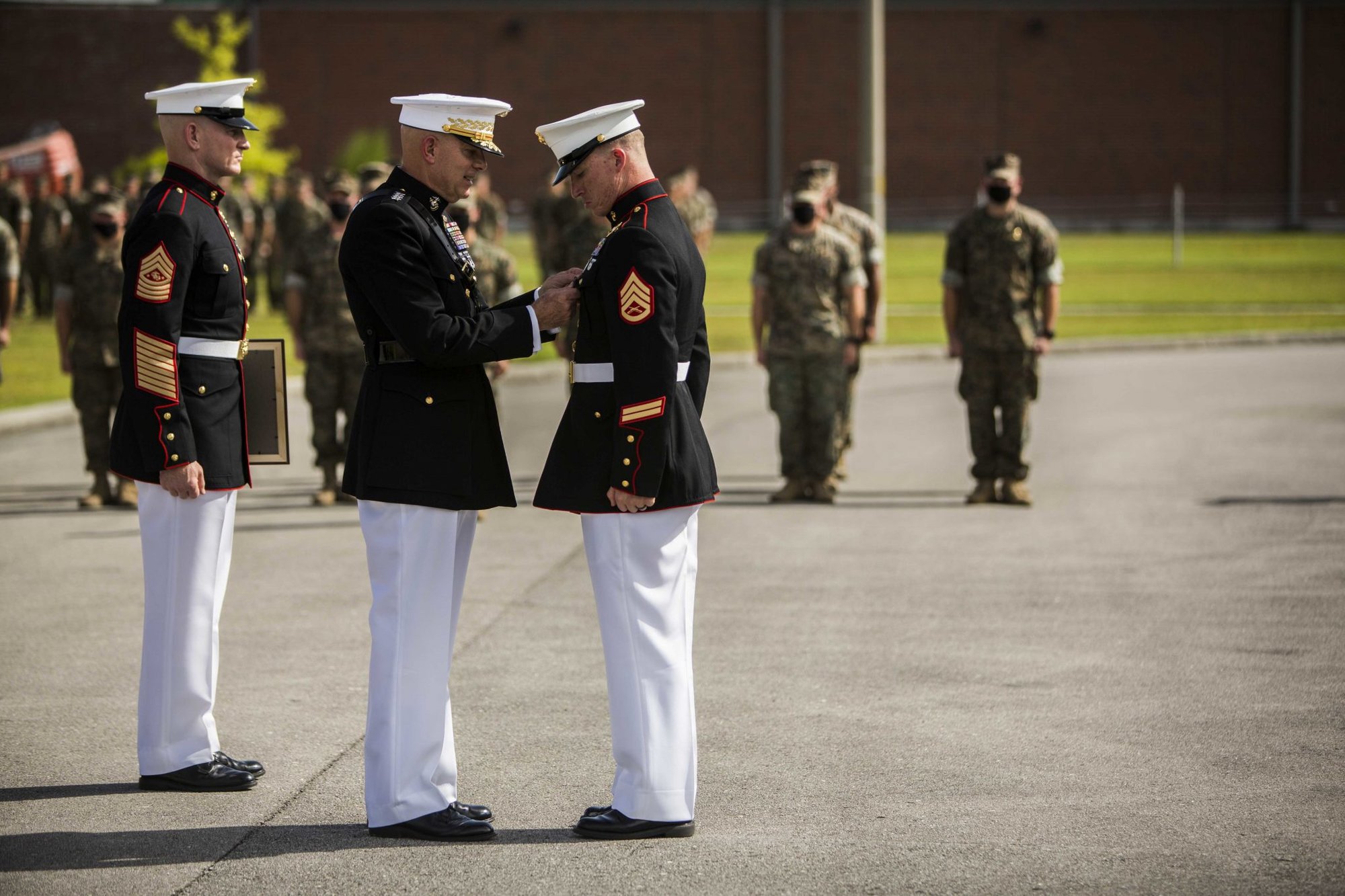 "I was legit crying the whole way up the mountain," Jones said. "I didn't want to stop. I didn't want to quit. And that's what it felt like I was doing when I left."
A helicopter hoisted Jones off the hillside. Once inside the aircraft, he was stripped of his gear and administered a dose of ketamine. The pain washed away, and Jones slipped out of consciousness.
He woke in a hospital. In the bed next to him was the French soldier he had saved earlier in the firefight. He told Jones another unit was sent in to recover the fallen Marines, and they too met with heavy resistance. When the battle finally ended and the bodies of Navas and Pongo had been retrieved, Jones heard that the replacement forces found bodies of enemy combatants strewn about what remained of the cave, which had partially collapsed following a suicide bomber detonation.
Being awarded the Navy Cross was a surreal experience for Jones. He grew up watching movies where the hero charged the enemy to save others, taking a bullet or two but living to fight another day. But life seldom plays out like it does in the movies. Things go wrong and people die. And though he is immensely proud of receiving the Navy Cross, it came with a price.
"This medal, to me, reminds me of the day that I failed, the day that I lost two of my teammates, and it's just a day that my life changed forever. But to everyone else, I'm looked at as a hero," Jones said. "The amount of pain and tears and struggles that went behind it, it's not just an award to me, it's something more than that."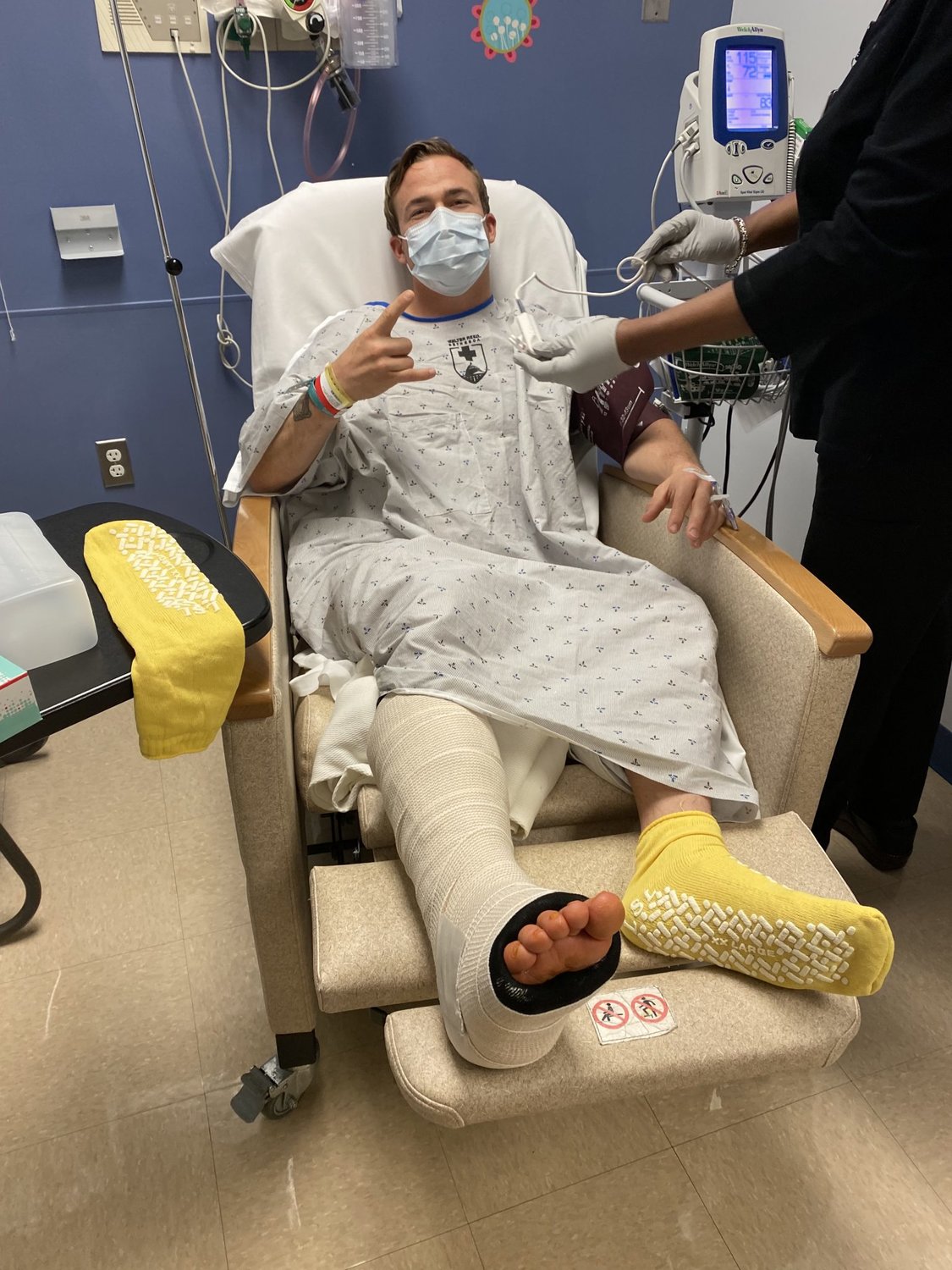 More than two years after the firefight, Jones is still undergoing pain management surgeries. The bullet severed a nerve in his right leg and left him with complex regional pain syndrome. A sizable battery pack sitting beneath the skin on his lower back powers a spinal cord stimulator, which pumps an electric current to four leads on his lower back. He can't wear a belt because of the device, and it's almost always uncomfortable to drive.
He's proud of his time spent in the Marine Corps, but his days as a gunfighter are over. Jones is in the process of being medically retired from the Marine Corps, after which he plans to return to southwest Montana, where he and his wife recently bought a house overlooking the Bridger Mountains.
"I'm able to wear this with pride and represent not only MARSOC, but the Marine Corps and the dudes that gave their lives that day," Jones said. "I would do everyone a disservice I think by not wearing this with pride and talking about the mission because I believe I have a calling to help others."
Read Next: