An MV-22B Osprey assigned to the 3rd Marine Aircraft Wing crashed during a training mission on the afternoon of Wednesday, June 8, in Southern California, killing all five Marines on board, according to officials.
The aircraft crashed around 12:25 p.m. local time near Glamis, an unincorporated community in the far southeastern corner of California, about 20 miles from the Mexican border and 23 miles from Nevada, according to a statement released by the 3rd Marine Aircraft Wing Wednesday night. Five Marines were on board the aircraft when it crashed, according to the statement.
Thursday morning, a new statement from the wing confirmed that all five Marines had died in the crash. The statement said the Marines' identities would not be released until 24 hours after their families have been notified.
"We mourn the loss of our Marines in this tragic mishap," Maj. Gen. Bradford J. Gering, commanding general of 3rd MAW, said in the statement. "Our hearts go out to their families and friends as they cope with this tragedy."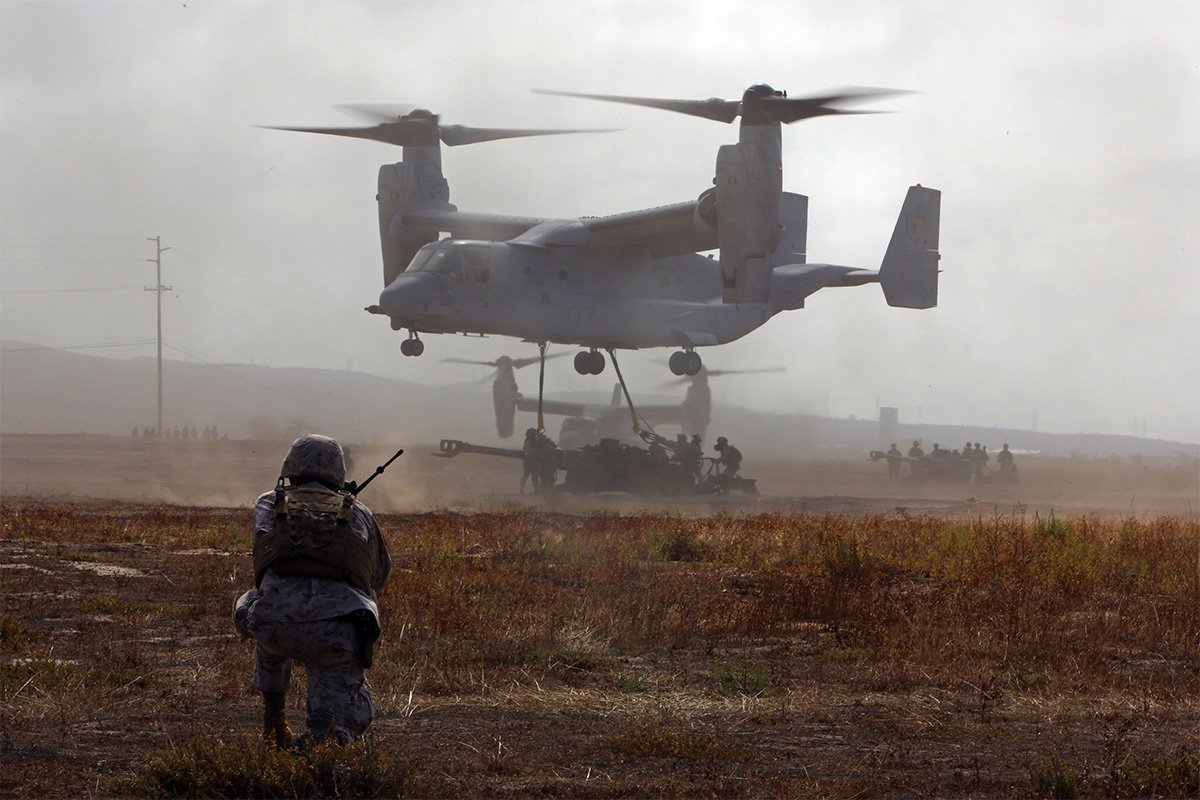 The Marine Corps has not yet released any information about what caused the crash.
Regional aerial reporter Malik Earnest tweeted earlier Wednesday afternoon that radio traffic indicated that at least four people were dead following the crash and that rescue teams were searching for a fifth passenger who was unaccounted for.
A spokesperson for the 3rd Marine Aircraft Wing told Coffee or Die Magazine that, contrary to initial news reports, there was no nuclear material on board the aircraft when it crashed.
The 3rd Marine Aircraft Wing is headquartered at Marine Corps Air Station Miramar in San Diego. According to officials, the Osprey involved in the crash was based at Marine Corps Air Station Camp Pendleton with Marine Aircraft Group 39.
In March, a Marine Corps MV-22B Osprey crashed during an exercise in Norway, killing the four people on board.
---
Editor's note: This story has been updated to include statements released Wednesday evening and Thursday morning by the 3rd Marine Aircraft Wing.
Read Next: