Four Americans were killed when a Marine Corps MV-22B Osprey crashed Friday night in northern Norway while taking part in a NATO military exercise.
"The search and rescue operation found what was an accident site. It has now sadly been confirmed that the crew on board the American aircraft died in the accident," said Norway's chief of defense, Gen. Eirik Kristoffersen.
Marine Corps officials confirmed that a "mishap" had occurred March 18 but offered few details. Police in Norway, however, said in a press release that four people were on board. The Marines were participating in an exercise called Cold Response and were scheduled to land at 6 p.m. local time. Their aircraft was reported missing about 30 minutes later.
A rescue helicopter and a Norwegian military plane spotted the wreckage from the air at 9:17 p.m.
"We've discovered an aircraft that has crashed," local police chief of staff Bent Eilertsen told Reuters. "We've seen no sign of life."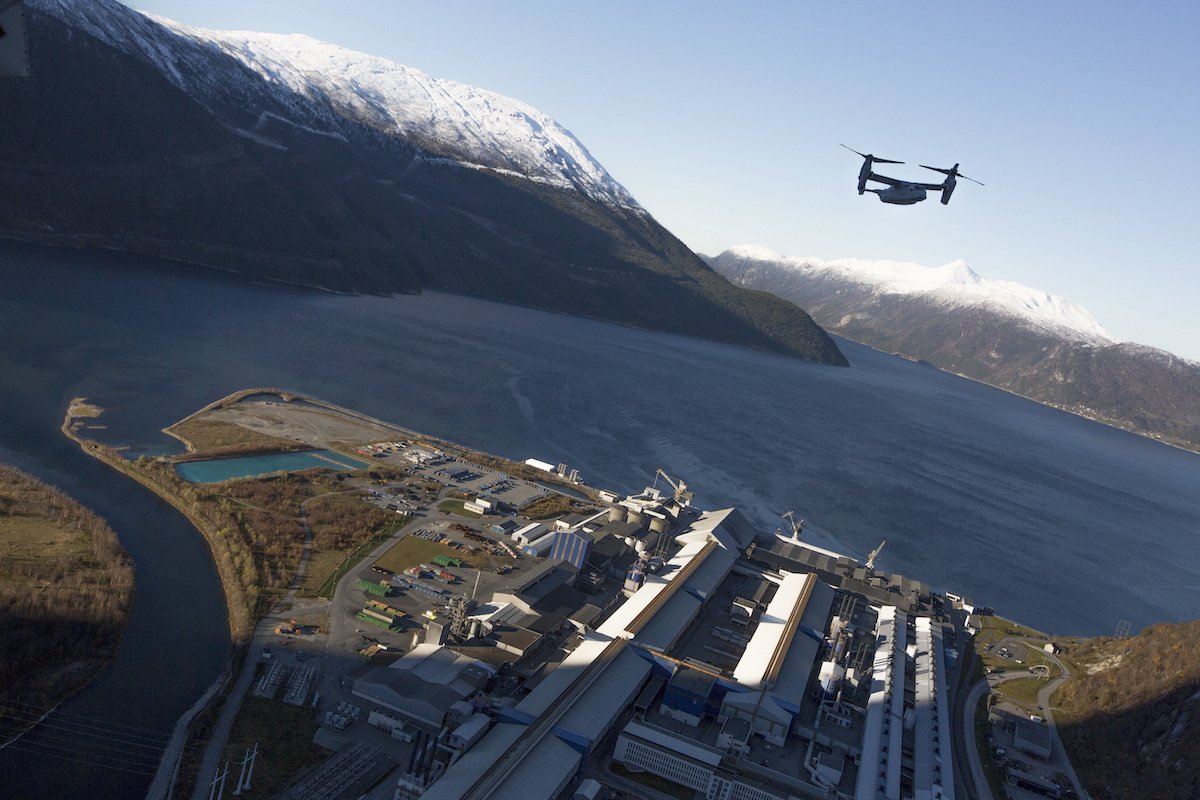 The rescue helicopter could not land because of bad weather, so police and rescue crews are attempting to reach the wreckage by foot and snowmobiles. It was not immediately clear how long that could take, and Norwegian officials noted that weather conditions are expected to worsen throughout the night and on Saturday.
"It's dark, the weather conditions are bad and there is a risk of avalanches," Eilertsen told Reuters.
According to the Marine Corps, the Osprey was assigned to the 2nd Marine Expeditionary Force.
Cold Response is a regularly planned cold weather warfare training exercise involving as many as 30,000 troops from nearly 30 countries from Europe and North America. It is scheduled to last into April.
---
Update, 8:38 a.m., March 19: This story has been updated with confirmation from Norwegian authorities that four Americans were killed in the crash.
Read Next: