A Marine sergeant from 1st Reconnaissance Battalion in Camp Pendleton, California, will face a general court-martial in July, and a corporal might face federal charges after a Naval Criminal Investigative Service investigation and federal sting discovered weapons and ammunition missing from a base range.
According to documents The San Diego Union-Tribune obtained, Cpl. Jason Peters of the 1st Reconnaissance Battalion allegedly tried to sell ammunition from the Camp Pendleton range earlier in the year. Thinking he was selling to civilians, Peters instead allegedly tried to sell the ammunition to federal agents.
Teams from the Los Angeles police and explosive ordnance disposal unit raided Peters' girlfriend's Los Angeles apartment. Officers found multiple weapons, suspected government ammunition, and other "unspecified government property."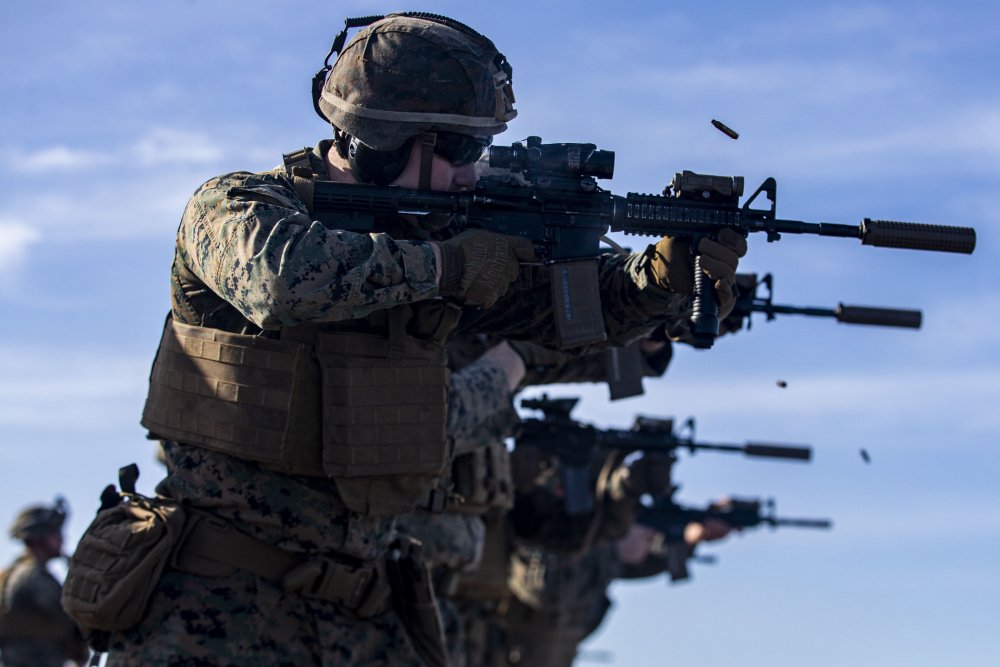 According to The San Diego Union-Tribune, the stolen items included a yellow smoke grenade, a sealed "green" ammo can with 1,000 rounds of .45-caliber ammunition, an AR-15-style rifle, and several high-capacity magazines. Maj. Kendra Motz, a spokesperson for the 1st Marine Division, told The San Diego Union-Tribune that federal authorities are handling Peters' case outside of the military justice system. Peters has yet to be charged.
Sgt. Gunnar Naughton, also of 1st Reconnaissance Battalion, will face a general court-martial at Camp Pendleton in July. Naughton supervised the range where ammunition and other items were allegedly stolen.
According to the charge sheet The San Diego Union-Tribune obtained, once alerted that Peters was under investigation by NCIS, Naughton attempted to cover up his involvement in the incident. This included allegedly dumping thousands of rounds in a Fallbrook, California, ravine and instructing a Navy petty officer to delete incriminating WhatsApp and Signal messages.
Naughton has been charged with dereliction of duty, two counts of obstructing justice, two counts relating to the possession of explosives, and one count of improperly disposing of military property. According to The San Diego Union-Tribune, Naughton allegedly dumped three grenades and more than 12,000 rounds of ammunition into the ravine.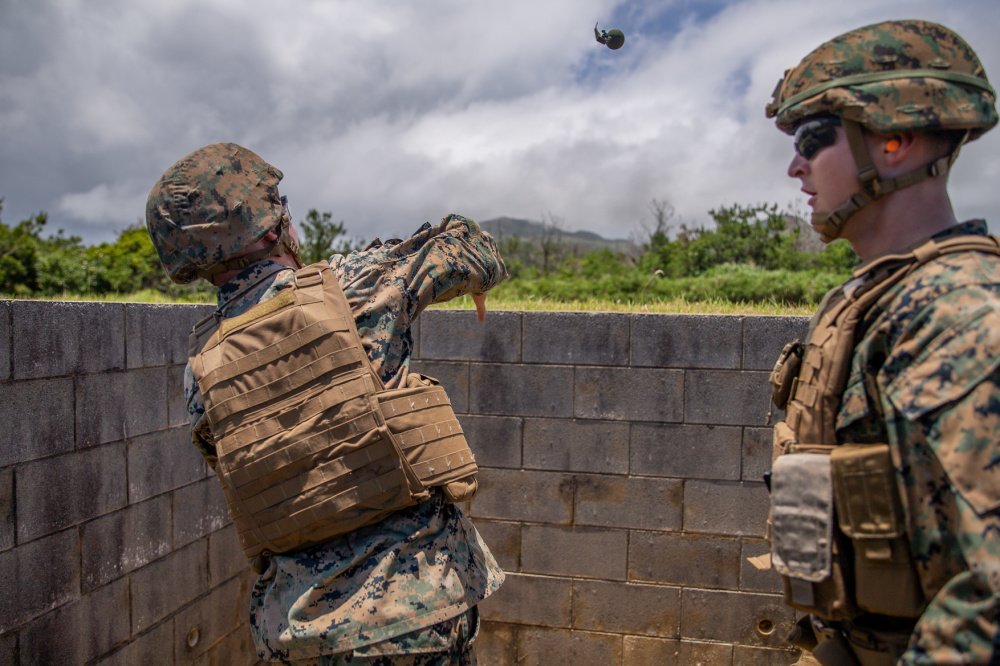 In March, ABC 10News first reported on the investigation into the disappearance of weapons and ammunition from the Camp Pendleton range. At the time, the outlet said that at least five Marines from the 1st Reconnaissance Battalion were suspected of involvement and were under investigation.
As of Friday, seven Marines and a sailor are being investigated in connection to the theft, according to The San Diego Union-Tribune. While there are no reports of additional Marines or sailors facing charges, investigators have cleared one Marine of wrongdoing.
Beth Payton-O'Brian, a lawyer representing the cleared Marine, Staff Sgt. Alexander Czub, told The San Diego Union-Tribune that the Marines had dismissed obstruction charges against her client. Czub had rented a trailer on his Fallbrook property to Naughton. It was on this property that Naughton — and a now unidentified man previously thought to have been Czub — allegedly dumped the stolen government material.
"[Since] my client is the homeowner or the landowner, the investigators just made the conclusion that he must be involved because he owns the land," Payton-O'Brian told ABC 10News in March.
Naughton's attorney is Phillip Stackhouse, who represents several high-profile military defendants, including Navy SEAL Eddie Gallagher. Naughton's court-martial is slated to begin on July 2.
Read Next: How the Pentagon Plans To Combat Extremism in the Military