At least two Marines were killed and another two injured in a crash of a Marine MTVR — commonly called a "seven-ton" — carrying 19 outside Camp Lejeune, North Carolina, Wednesday, Jan. 19. Pictures of the large truck laying on its side and surrounded by emergency workers were circulating Wednesday on social media.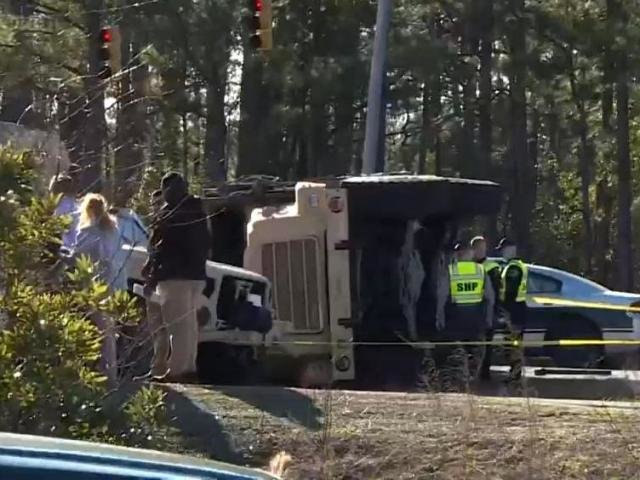 The twitter account for Lejeune's 2nd Marine Logistics Group, which is part of the II Marine Expeditionary Force on LeJeune, indicated the Marines killed were attached to that unit.
North Carolina Highway Patrol Sgt. Devin Rich told Raleigh news station WRAL that the heavy transport vehicle lost control while making a turn on N.C. Highway 210 and U.S. Route 17. The rural intersection is about 20 miles from Lejeune's main gate, but just a mile away from an annex to the base that houses the Marine Raider Training Center and other facilities used by MARSOC, the US Marine Forces Special Operations Command. The annex sits on Stones Bay, off the New River, near the town of Sneads Ferry. The accident took place about a mile from the gate leading to the MARSOC compound.
The two injured Marines were airlifted to a local hospital at approximately 1 p.m., WRAL reported.
The names of the Marines are being withheld until next of kind have been notified. Sen. Thom Tillis gave his condolences via Twitter, praying for a speedy recovery for the wounded Marines.
Read Next: