Marines love to brag. Whether they're bragging about out-drinking the Navy or out-fighting the Army, Marines have a seemingly endless list of boasts they can't always back up. But the Marine Corps has at least one distinction no other branch can claim: It won an Oscar. That's right, the branch known for doing more with less won an Academy Award, filmmaking's highest honor.
With the Marines at Tarawa follows the 2nd Marine Division during three days of heavy fighting between the United States and Japan in 1943. The documentary combines combat footage captured by Marine Staff Sgt. Norman Hatch with narration explaining the battle's significance. The 20-minute film won the 1945 Academy Award for best documentary short subject.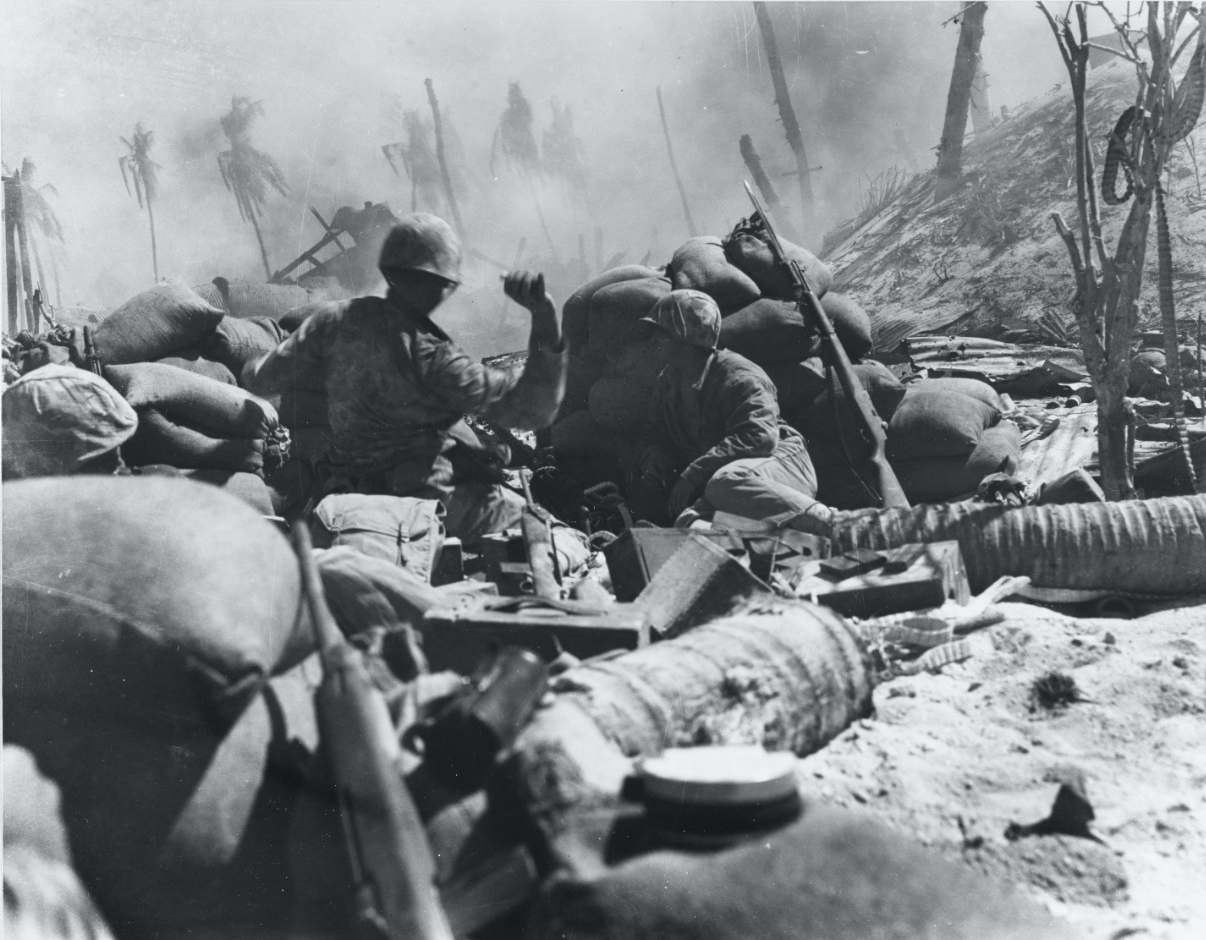 Hatch's footage was shot on a hand-cranked 35 mm camera as close as 15 yards from the enemy.
"That's the only time, to the best of my knowledge, in the Pacific War that the enemy was in the same frame as us in a fighting stance," Hatch told the Naval Institute in 2007.
With depictions of wounded and dead Marines and Japanese soldiers, much of Hatch's footage was deemed too gruesome to show to the public. It took the prompting of respected war correspondent Robert Sherrod to convince President Franklin D. Roosevelt to sign a waiver and have the movie screened for audiences.
"I tell the President the truth. Our soldiers on the front want people back home to know that they don't knock the hell out of them every day of every battle. They want people to understand that war is a horrible, nasty business, and to say otherwise is to do a disservice to those who died," Sherrod told Roosevelt, convincing him to release the film in its entirety.
With The Marines At Tarawa includes some of the best combat footage to come out of World War II. Hatch was able to capture Marines conducting an amphibious landing under fire, some of the earliest use of close air support, and the first Scout Snipers in action. It also marked the first time the public was shown footage of dead Americans. Some of the film was later used in the John Wayne blockbuster Sands of Iwo Jima.
Watch the monumental piece of military and film history above.
Read Next: Devil Dogs: The Modern Marine Corps, and Some of Its Best Lore, Began at Belleau Wood