A Marine who used a GoPro camera mounted on a selfie stick to film women using a bathroom aboard the USS Arlington lost an appeal of his court-martial earlier this month.
In an Oct. 1 opinion, a three-judge military panel ruled against Lance Cpl. Steven L. Smith, who had appealed his obstruction of justice conviction on technical grounds.
Smith's appeal did not dispute the original conviction's central finding that Smith filmed women in the ship's bathroom in early 2019, nor did it dispute that, when a woman spotted the camera, he immediately threw the camera and its memory card overboard.
The filming was discovered in March of 2019, according to Stars and Stripes. The new ruling was originally reported Tuesday in a tweet by Associated Press reporter James LaPorta.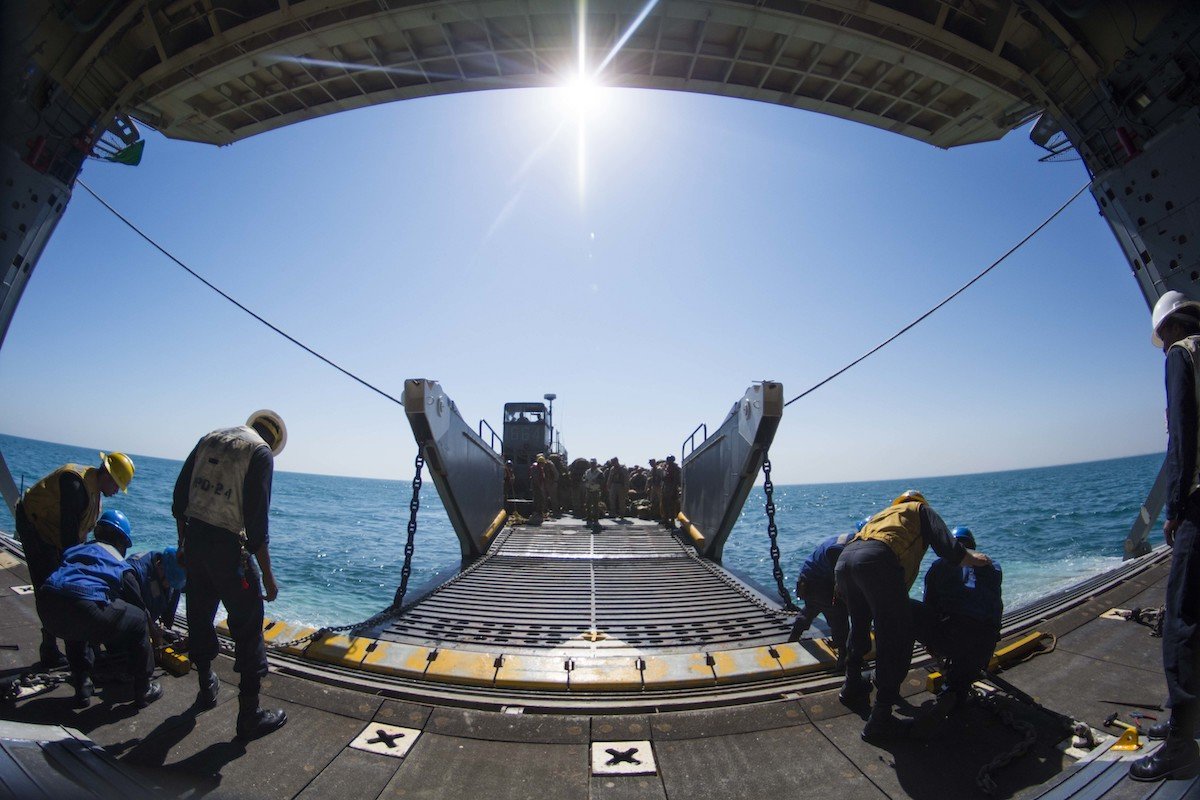 In Smith's original court-martial at Marine Corps Base Camp Lejeune in May 2020, the sailor was found to have used a selfie stick to push his GoPro camera through a hole in the bulkhead between the women's bathroom and his adjacent bunking compartment. In three months of filming, prosecutors found, he filmed at least one woman "as she dried off with a towel," a video he had shown to at least two other Marines.
Smith, whose age was not specified in court documents, argued instead in his appeal that the military judge who sentenced him had overstepped his authority in finding him guilty of the obstruction charge. Smith asserted he was "merely concealing his offenses," not obstructing justice, when he snapped the camera's memory card in half and immediately tossed the GoPro overboard. Therefore, his lawyer argued, the judge should have looked into the case further before simply accepting his guilty pleas and handing down a sentence.
The Navy-Marine Corps Court of Criminal Appeals upheld the conviction, noting that Smith had admitted to immediately disposing of the memory card and camera when he heard a woman in the bathroom say "Is that a GoPro?" In the original court-martial, he said he did so because he feared there would be an investigation.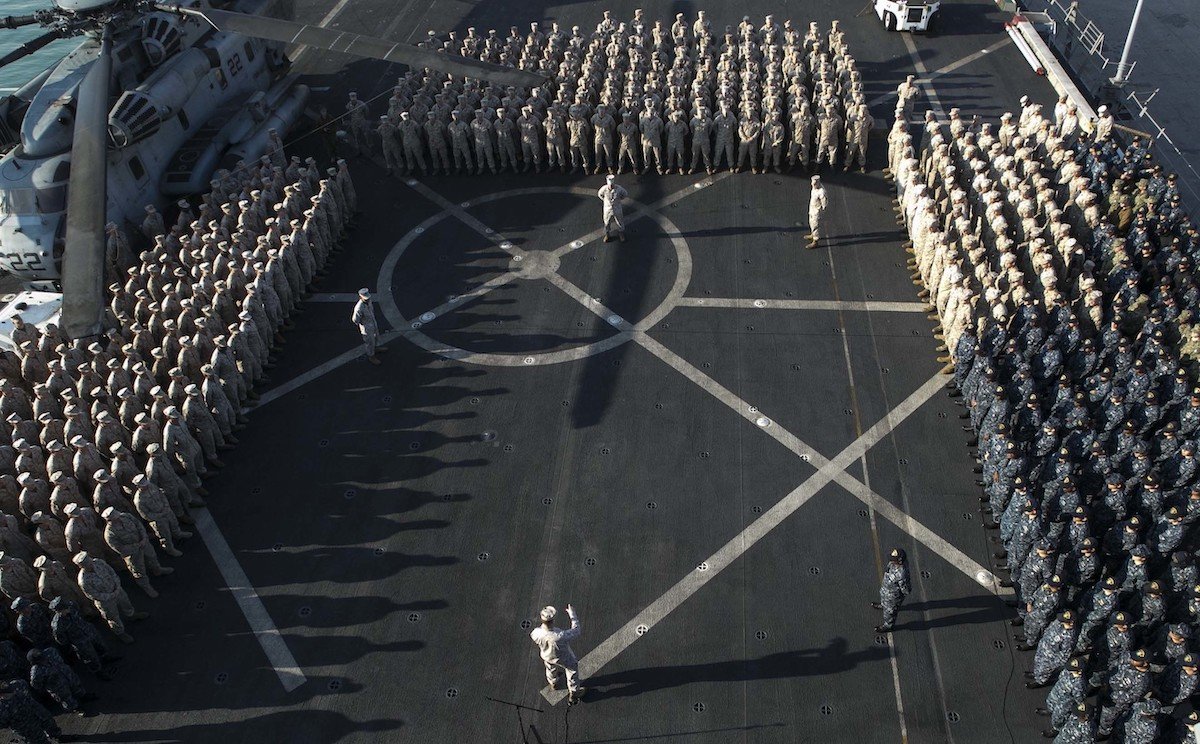 Not long after Smith threw the camera overboard, the judges wrote, Smith was proven correct: Senior enlisted personnel were already questioning Marines and sailors in Smith's room by the time he returned from tossing the camera. Smith was advised of his rights and ultimately confessed, according to court documents.
The three-judge panel left little doubt that Smith's attempt to hide behind technical legal rules did not outweigh his own confession, writing, "we decline Appellant's invitation to 'joust in the abstract' through the creative spin with which he now asks us to view his own factual statements."
The court upheld Smith's original punishment of reduction in rank to E-1, four months of confinement, and a bad-conduct discharge.
Read Now: