Logansport, Indiana, soccer coach Mike Turner remembers Humberto Sanchez from 2016.
"He was, in a sense, he was a soldier," Turner told the Pharos-Tribune. "You have role players on your team and we categorize guys. We have soldiers, soldier artists, artist soldiers and artists, and he was a soldier. That was in a sense that's what he was, even in life, because he left to go be a soldier in the Marines."
At the team's Senior Night — the last home game when seniors are celebrated in a pregame ceremony — most of the players announced where they were headed to college.
"His of course was going to the Marines," Turner told the newspaper. "He really was excited about being a Marine. He had been talking about it since his junior year."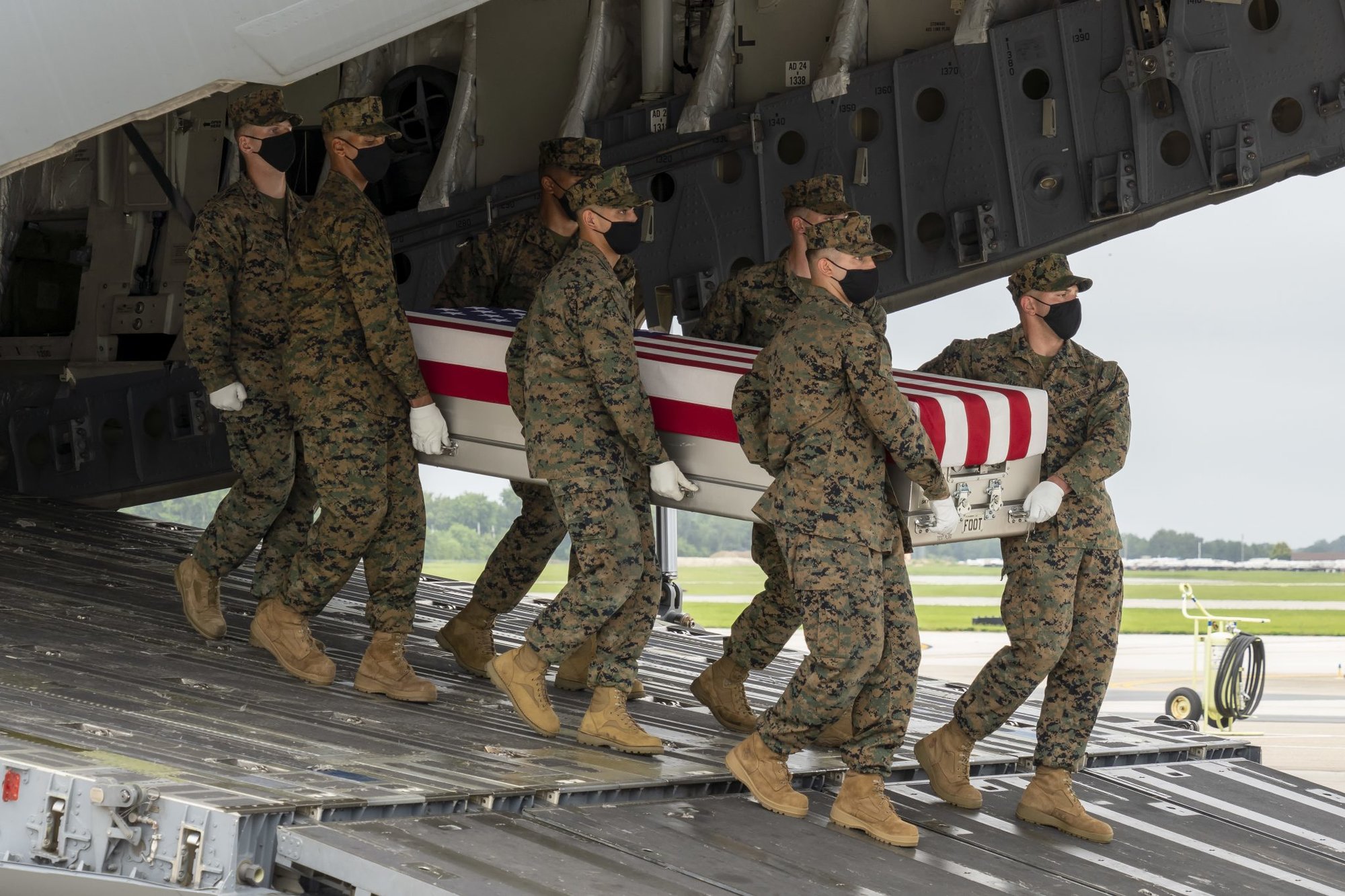 Sanchez was killed Thursday, Aug. 26, when a suicide bomber detonated outside Hamid Karzai International Airport in Kabul. The blast killed 13 US service members — the most American combat deaths in a single incident in Afghanistan in more than a decade — and wounded another 18.
In the young Marine's hometown of Logansport, the Sanchez family is grieving the loss of a son, brother, and uncle. On Facebook, Carol "Abi" Cárdenas wrote about Sanchez, her brother.
"I used to always say you were my rock," she wrote. "As long as I had you I could get through anything as I'd be okay. How will I ever be okay without you."
Another opportunity to let the world know his plans got sidetracked. When a senior prank went bad at the school, Sanchez got hit with a punishment that at first didn't strike his family as so bad: He would not be allowed to walk across the stage at his graduation.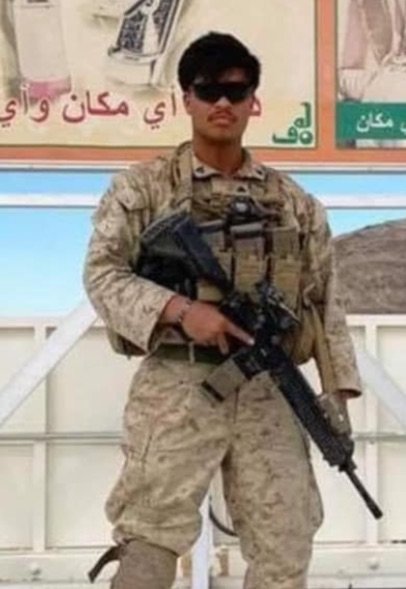 But there was a far worse result, Sanchez's mother told The Cullman Times: When the school acknowledged graduates joining the military, they wouldn't name Sanchez.
"His friends' names were called, but his wasn't. That was heartbreaking," Coral Briseño told the paper.
"My kid was a hero."
Now, regardless of who did or didn't hear his plans, in Marine Corps history, his name will ring out.
The 13 American service members killed in the Aug. 26 bombing were:
Lance Cpl. David Lee Espinoza, USMC | Laredo, TX

Sgt. Nicole Gee, USMC | Roseville, CA

Staff Sgt. Taylor Hoover, USMC | Salt Lake City, UT

Staff Sgt. Ryan Knauss, US Army | Knoxville, TN

Cpl. Hunter Lopez, USMC | Indio, CA

Lance Cpl. Rylee McCollum, USMC | Bondurant, WY

Cpl. Dylan Merola, USMC | Rancho Cucamonga, CA

Lance Cpl. Kareem Nikoui, USMC | Norco, CA

Cpl. Daegan William-Tyeler Page, USMC | Omaha, NE

Sgt. Johanny Rosario, USMC | Lawrence, MA

Cpl. Humberto Sanchez, USMC | Logansport, IN

Lance Cpl. Jared Schmitz, USMC | Wentzville, MO

Navy Corpsman Maxton Soviak, US Navy | Berlin Heights, OH
Read Next: