Whether armed with aircraft, rifles, or just their hands, Marines are renowned for being tough and capable fighters. The Corps' lethal reputation stretches back to the days when Marines were tasked with boarding enemy ships, armed only with muskets, blades, and brawn. The nature of their job as a naval force charged with seizing enemy vessels and conducting small amphibious landings often placed Marines in close-quarters combat. In the 246 years of the branch's existence, the Marine Corps has worked hard to improve upon those early hand-to-hand fighting skills.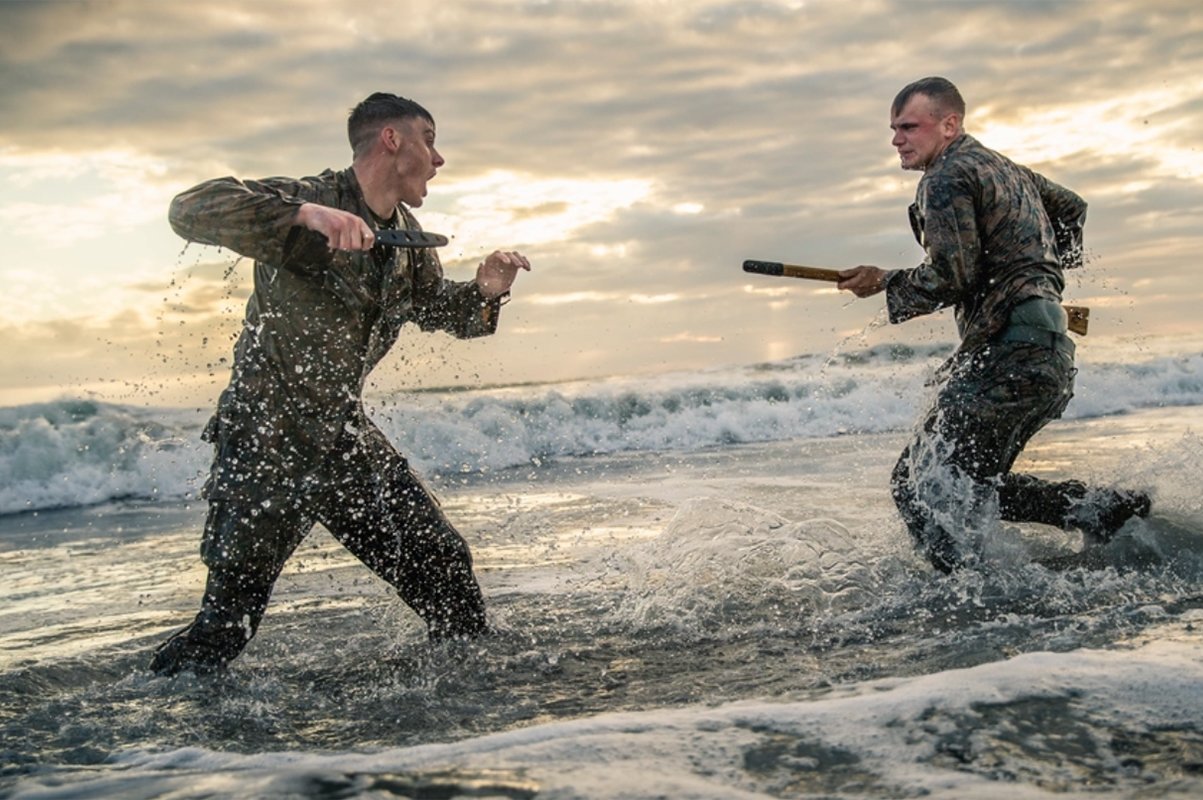 Of all the small wars and major conflicts the Marines have been involved in, few have required such a high level of proficiency in hand-to-hand fighting as the island-hopping campaigns of World War II. Marines regularly found themselves fighting for survival in the cramped quarters of their own foxholes. In order to prepare Marines for the nightmarish scenario, the Marine Corps produced instructional videos with close-quarters techniques for killing the enemy.
In one video titled "Combat Conditioning Series Part 3: Club and Knife Fighting," Marines are taught things like how to use a fistful of dirt to win a knife fight and how to disarm an opponent using a stick. The video places a heavy emphasis on creativity and an "any means necessary" attitude for winning in hand-to-hand combat.
"To kill your enemy from as great a distance as possible is good sense — and basic to Marine Corps tactics," text in the video's intro states. "But a time may come when you will engage him at close quarters and you will have to destroy him hand-to-hand with a knife or a club."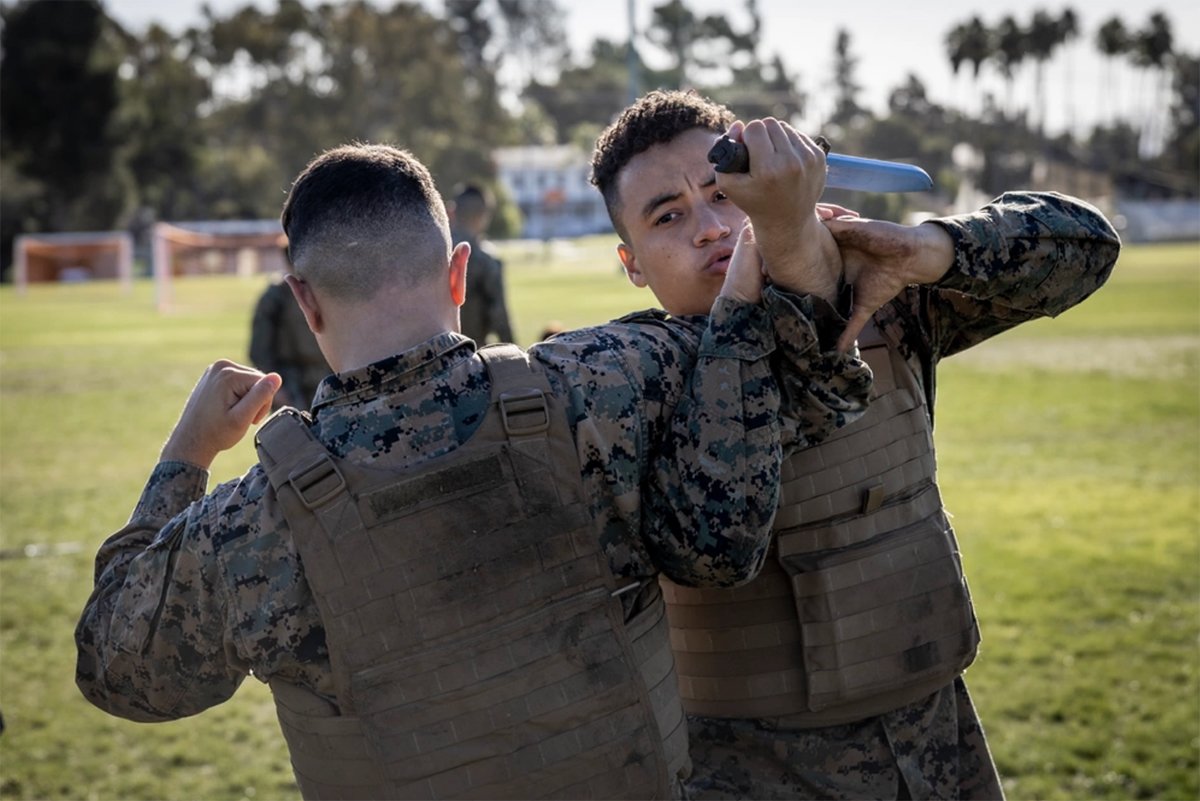 The Marines currently teach the Marine Corps Martial Arts Program, which includes both knife- and club-fighting techniques, but proficiency in these "dirty fighting" skills is not as much of a priority as it once was. Watch the full video of WWII club- and knife-fighting techniques above.
Read Next: