With a renewed focus on close combat formations within the Corps, infantry Marines are going suppressed.
"We've been investing a lot into future capabilities to ensure that we can overmatch potential adversaries throughout the world, and suppressors are key to that," Chief Warrant Officer 5 Keith Marine, infantry weapons officer, 1st Marine Division, told Coffee or Die Magazine.
In modern warfare, gunfights often unfold from concealed or covered positions — bad guys shooting from around corners, over walls, or out windows.
"How you locate those folks is usually from an auditory report from their weapon system," Marine said. "They're right there in that tree or that bush or in that window. Having the ability to eliminate most of that auditory signature lets us conceal our position and improves both lethality and survivability of our infantry in combat."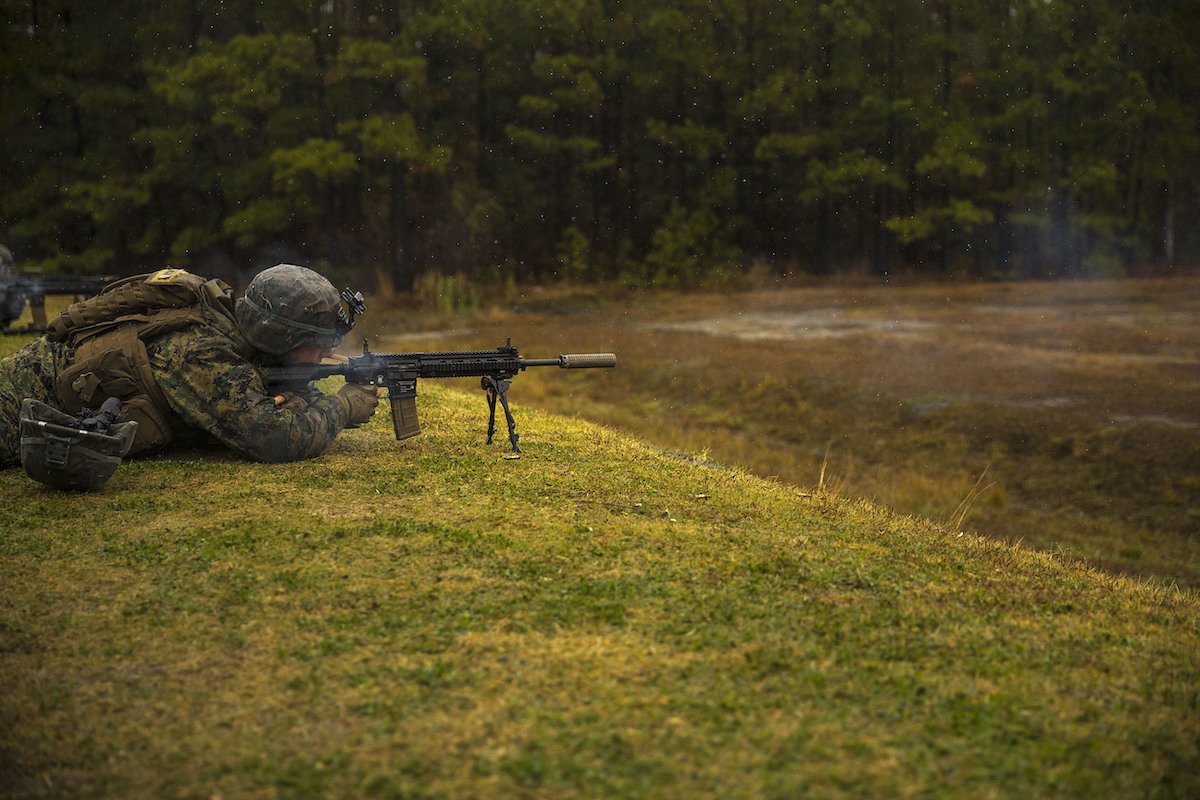 Within the Marine Corps' infantry battalions, designated marksmen have had the Knights Armament Co. NT-4, otherwise known as the United States Marine Corps Quick Detach Suppressor, since the mid-2000s. The NT-4 is something of a legend within the military and special operations communities as a proven GWOT workhorse — it's quiet, it's extremely durable, and it can be installed or removed by a chimpanzee with its intuitive quick-detach locking gate system. A Marine can install, remove, or swap a suppressor between rifles in a matter of seconds.
The NT-4 was designed for use in the 5.56mm NATO M27 infantry automatic rifle (IAR), M4 carbine, and M4A1 close-quarters battle weapon. It also fits the M38 Squad Designated Marksman Rifle, or the M27 IAR equipped with an optic for more accurate fire. Special operations forces first adopted the NT-4 in 1998 for SEALs, Rangers, and other specialized units. The Marines are the first service branch to incorporate suppressors into every rank-and-file infantry battalion. The rollout should be complete by the first quarter of 2022.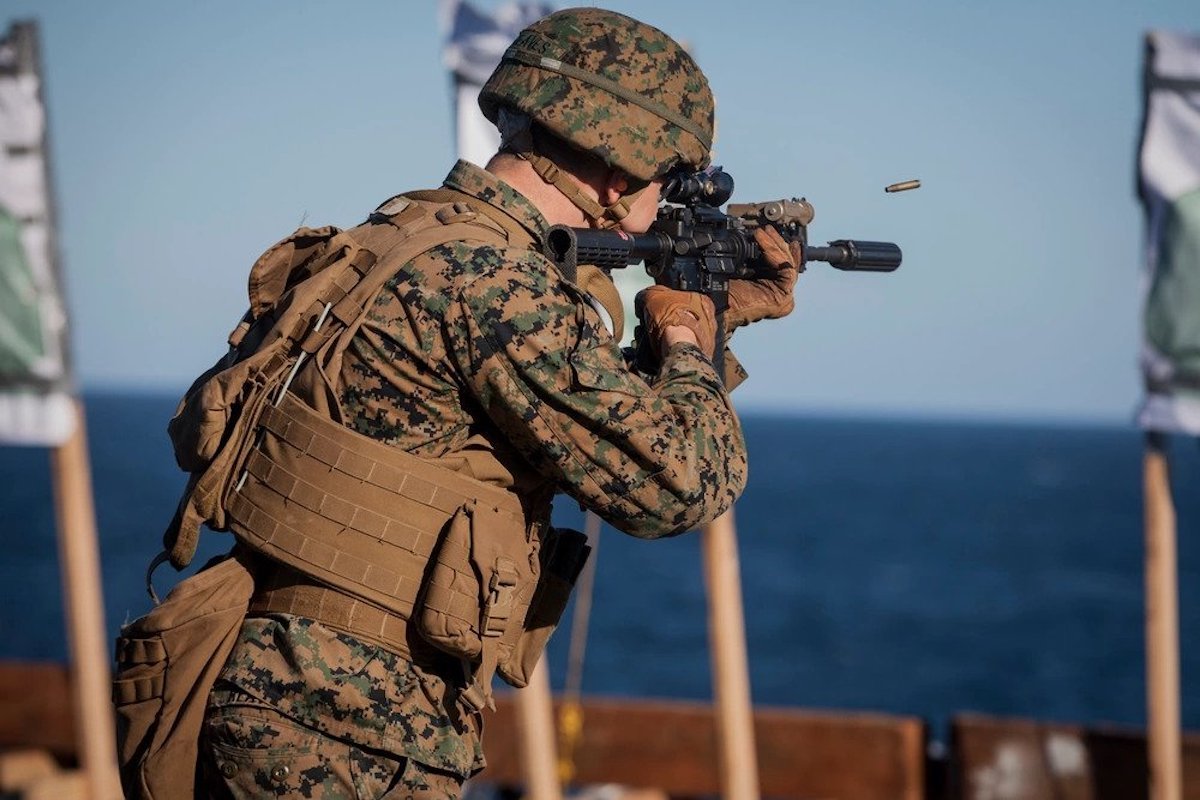 The KAC NT-4 works in conjunction with a notched A2-style flash hider. The suppressor is placed over the flash hider at the end of the barrel and twisted in place, then locked with a U-shaped gate. This allows operators to switch one suppressor over many rifles with the same brake.
It is 6.5 inches long and 17 ounces with distinctive surface dimples, or divots, sort of like a golf ball. So distinctive is the suppressor's look — and track record — that Knights makes a coffee tumbler with the same dimpled hide. The service life of the NT-4 is more than 10,000 rounds.
While not new, the Marine Corps found that the NT-4 works with their existing bayonets, Small Arms Collimators, laser boresights, and barrel-attached blank firing adapters, which keeps M4s and M27s cycling with blank ammunition in training. This all makes for an easy suppressor rollout while saving budget.
There's a joke in this about how "old" means "new" to the US Marines, but in this case, they could have done much worse. There isn't a more battle-proven suppressor on earth, and soon every infantry Marine will have one.
---
This article first appeared in the Summer 2021 print edition of Coffee or Die Magazine.
Read Next: